people think that polar bears live in cold regions and experience only winter throughout their lives. But, this is not totally true. Summer is still seen in some regions. The Hudson Bay in Northern Canada is an example. When the summer comes, these white giants are enjoying the sun, flowers, and grasses in the bay as much as we do.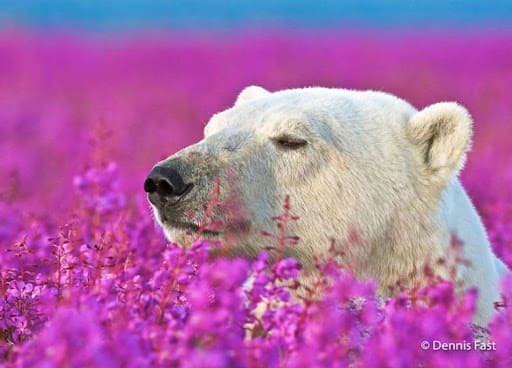 Canadian photographer Dennis Fast decided to take a series of images when these polar bears were frolicking in a field of fireweed. He focused his lens on their moves, gestures, and expressions. And the result is amazing!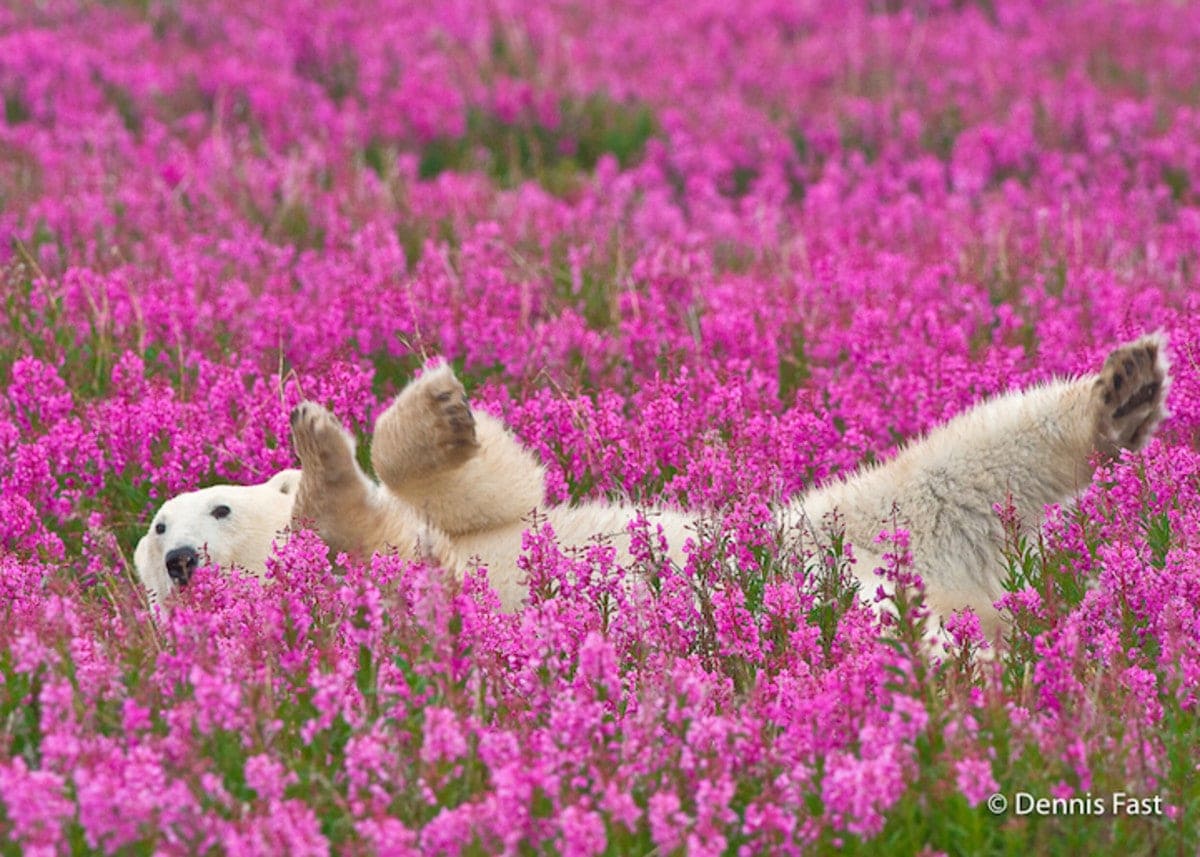 These huge but adorable creatures were snapped lying face up on the ground for a relaxing sunbath and short nap. They even picked, smelled, and tasted magical blossoming flowers. Wild animals can have a great sense of art as well.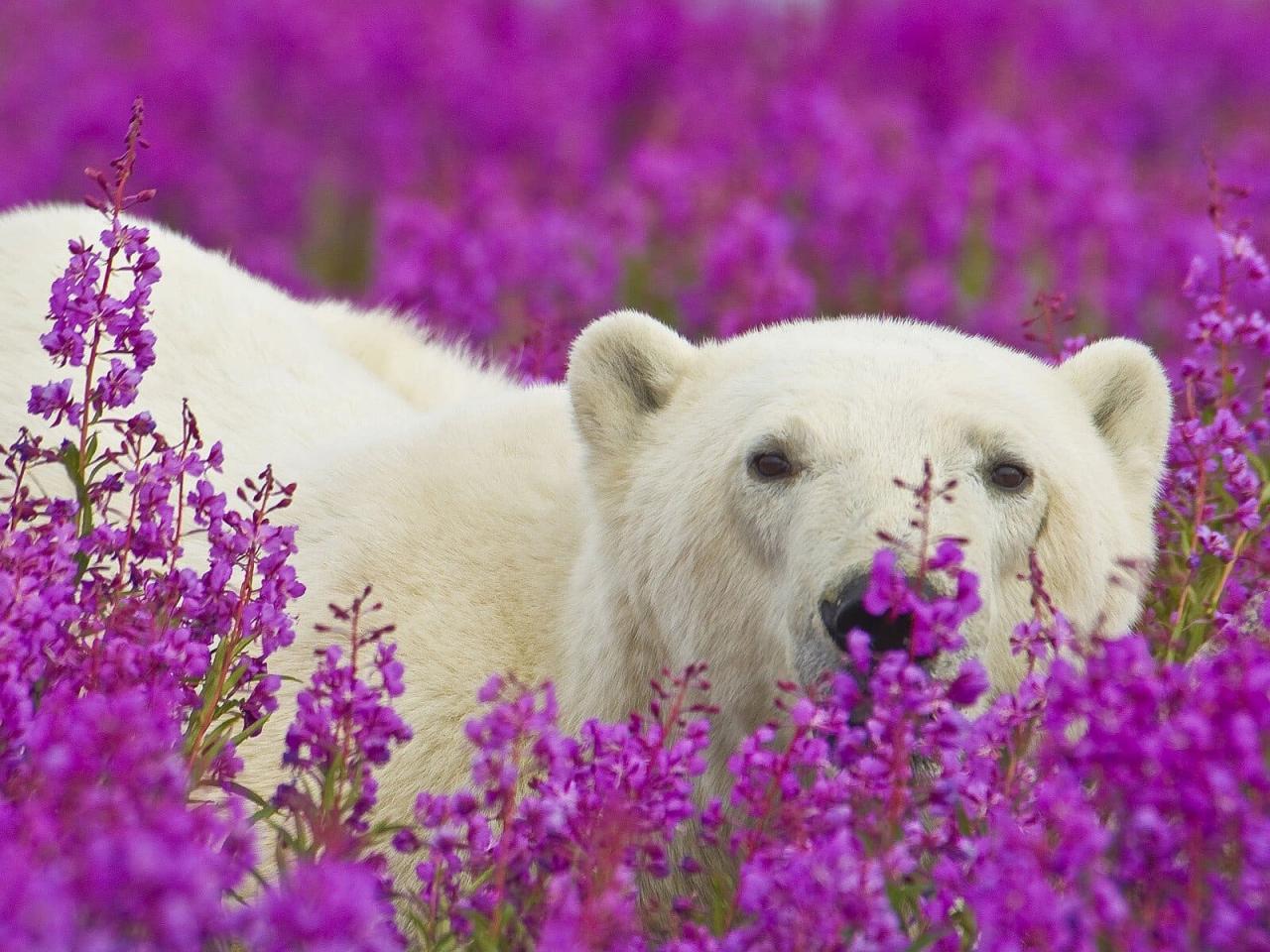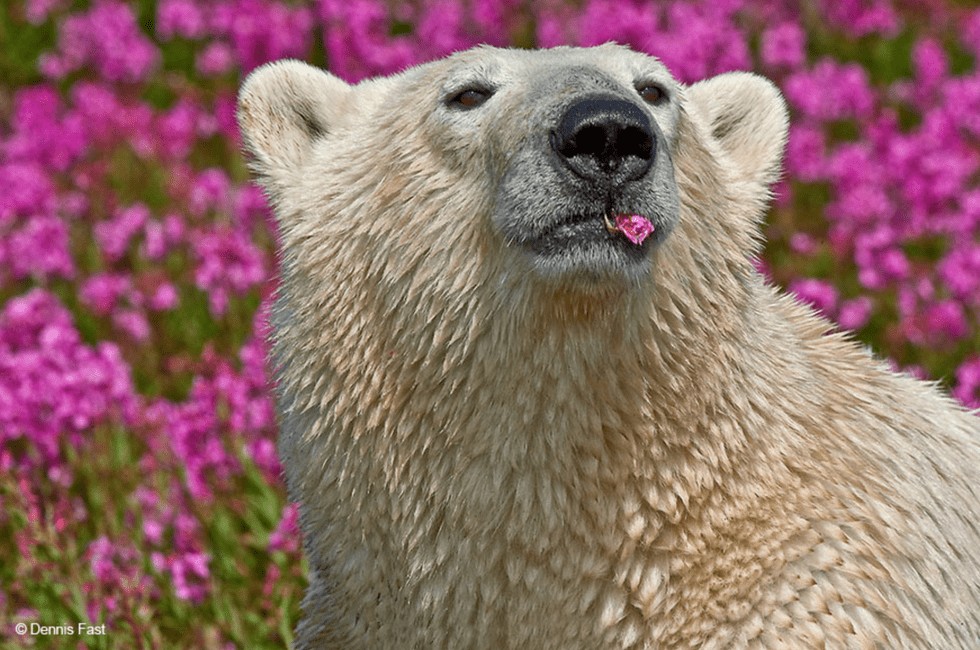 Animals sometimes know how to enjoy life better than us humans do. They can find happiness from possibly everything around them. When it's sunny out and the flowers are showing off their beauties, just enjoy them.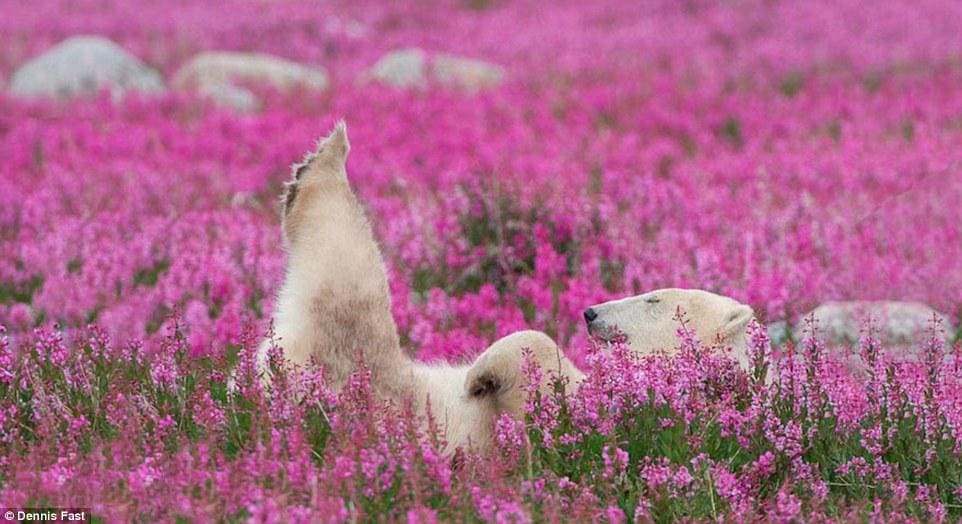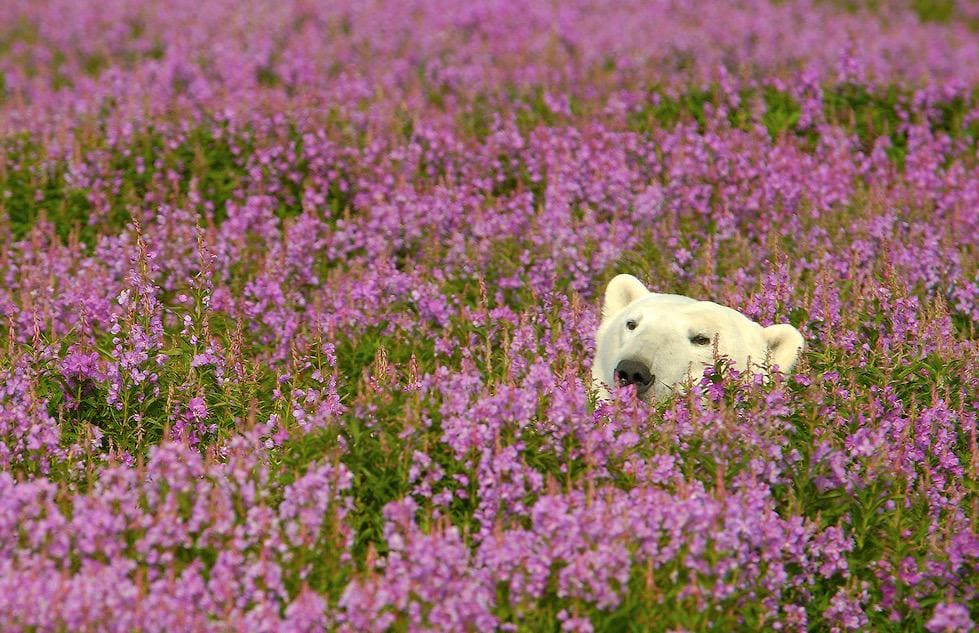 The attractive scenery of Northern Canada's Hudson Bay also amazes people on the Internet. As it turns out, this place has sunny summer days when polar bears can enjoy lying in flower fields.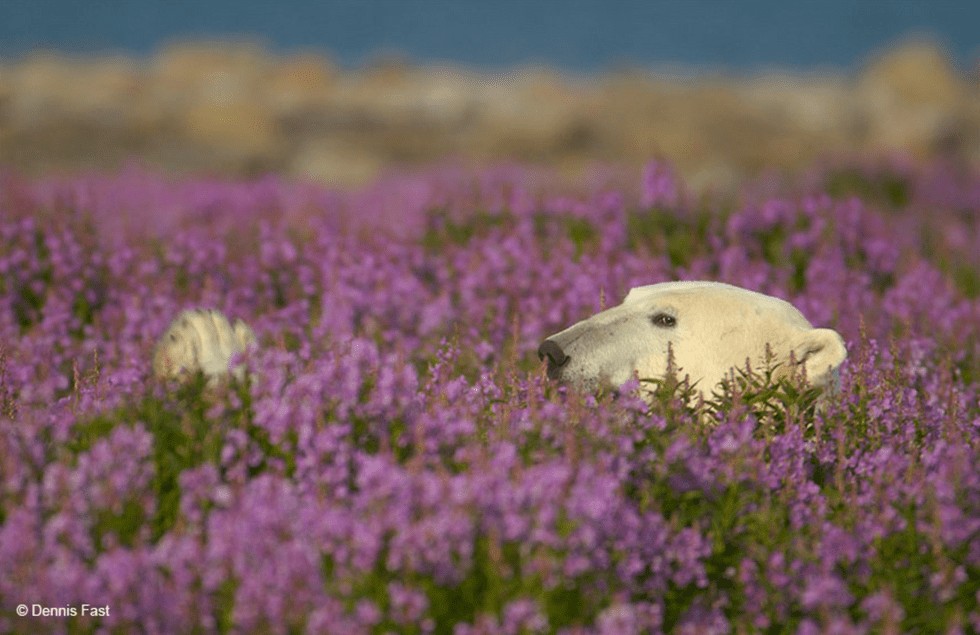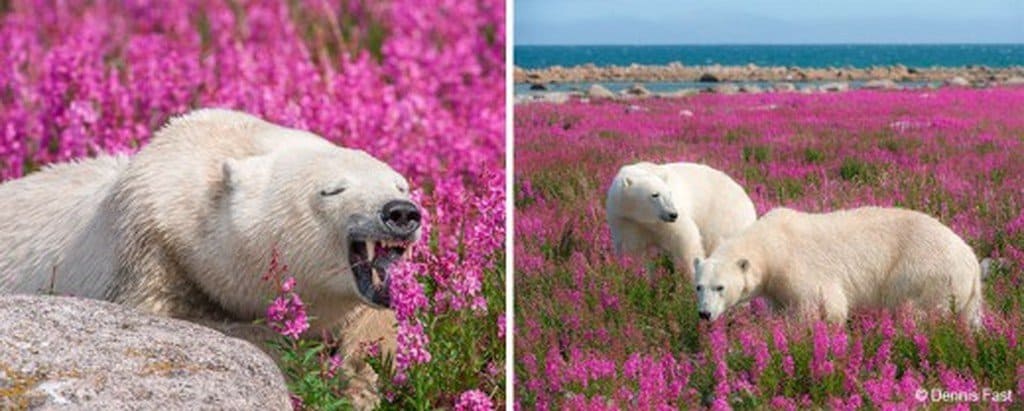 Through these awesome images, the photographer wants to inspire people to care about all wildlife and to do their part.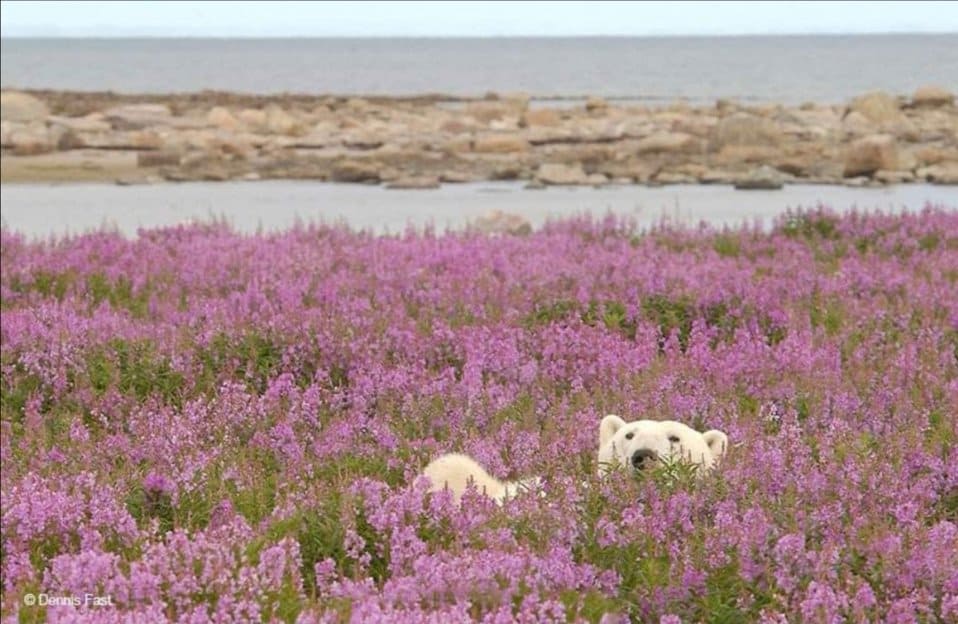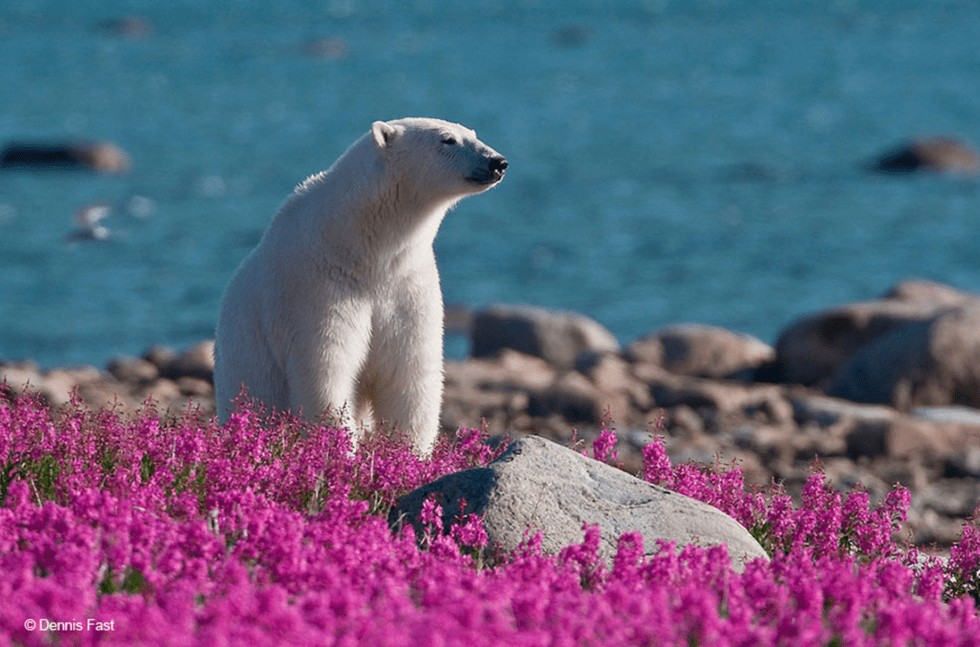 If you love this article, just share it with your family and friends. Nature is amazing and wild animals are awesome!