Jessica Adams was walking with her son in February 2019 when she saw a pink spot on the sidewalk. It was a baby gray squirrel that had apparently fallen from its nest after a windstorm or perhaps taken out of the nest by some predator. The woman decided to help the little girl and years later continues to visit her.
Although she wasn't sure if the little squirrel that weighed just 1.3 ounces would survive, Jessica struggled to bring it back to life and get its second chance.
Jessica wrote in an Instagram post:
The day we found Steve. I didn't think it would survive, I just wanted it warm and safe. Little did I know about the adventure we were beginning.
WOMAN HELPS AN ABANDONED BABY SQUIRREL ON THE SIDEWALK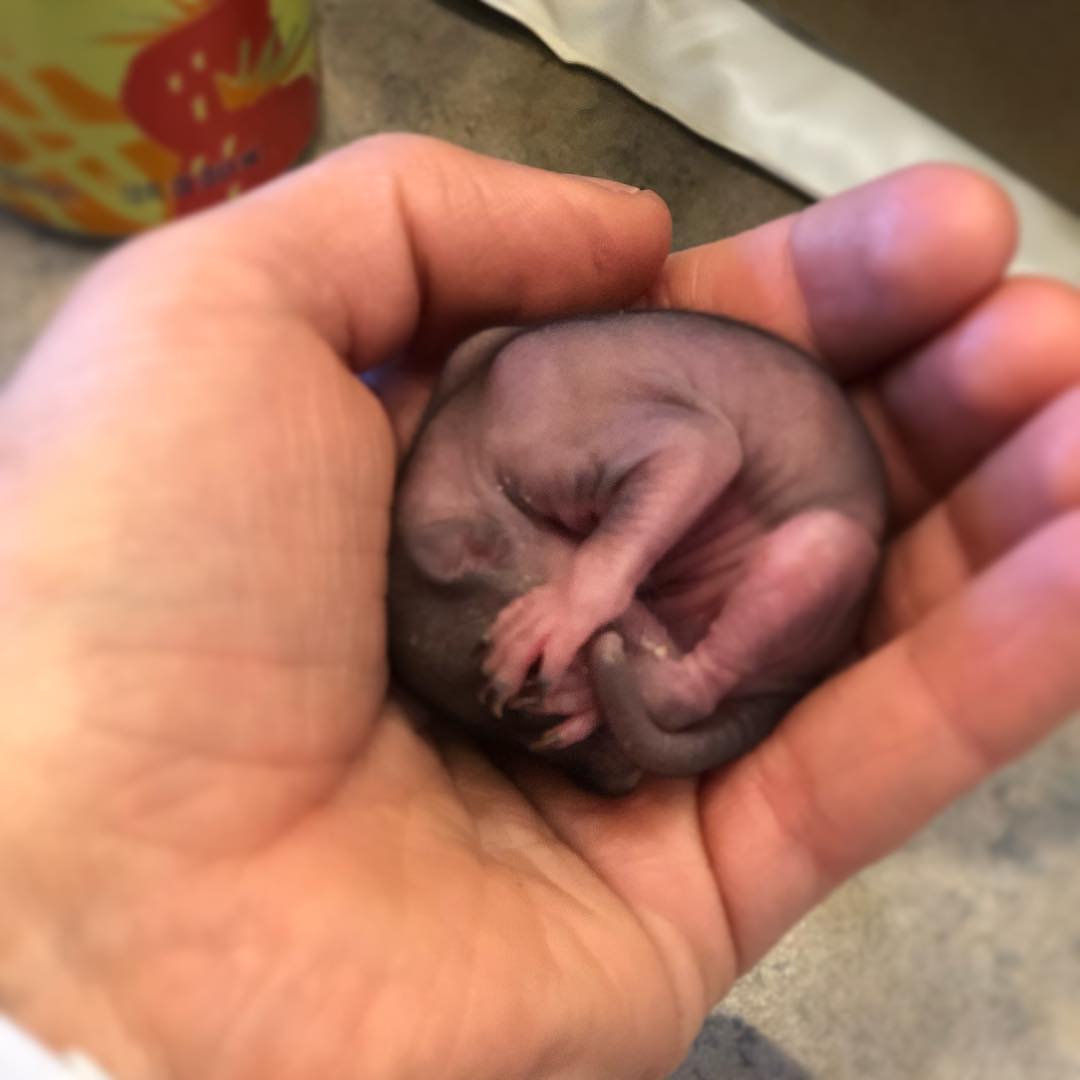 The squirrel named Steve, recovered and grew to become a naughty little wild squirrel. He lives outdoors with his girlfriend Jolene, enjoys his favorite snacks and pleasant cuddling sessions when he visits the garden of Jessica's house.
Jessica tells Bored Panda that she found Steve in February 2019 on a sidewalk, he was alone and practically frozen, hairless, with his eyes still closed and, sadly, without his mother around. They later discovered that it had lost about half of its tail, so a predator may have pulled it out of its nest.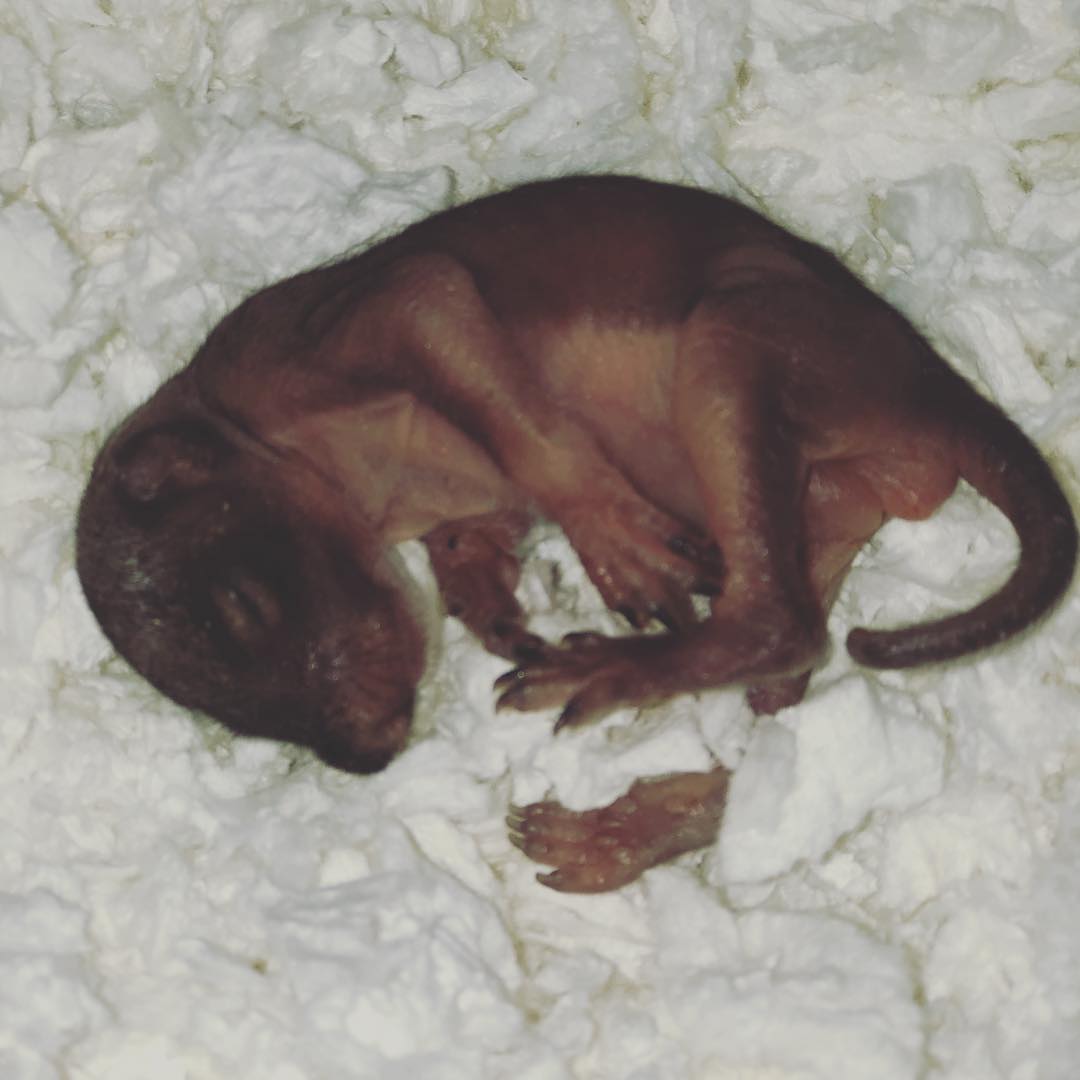 Jessica remembers that at that point they were still not 100% sure it was a squirrel. Her children were excited for the little creature, her husband thought it would be very complicated, but he knew that Jessica was an animal lover and that she would help the squirrel to get ahead.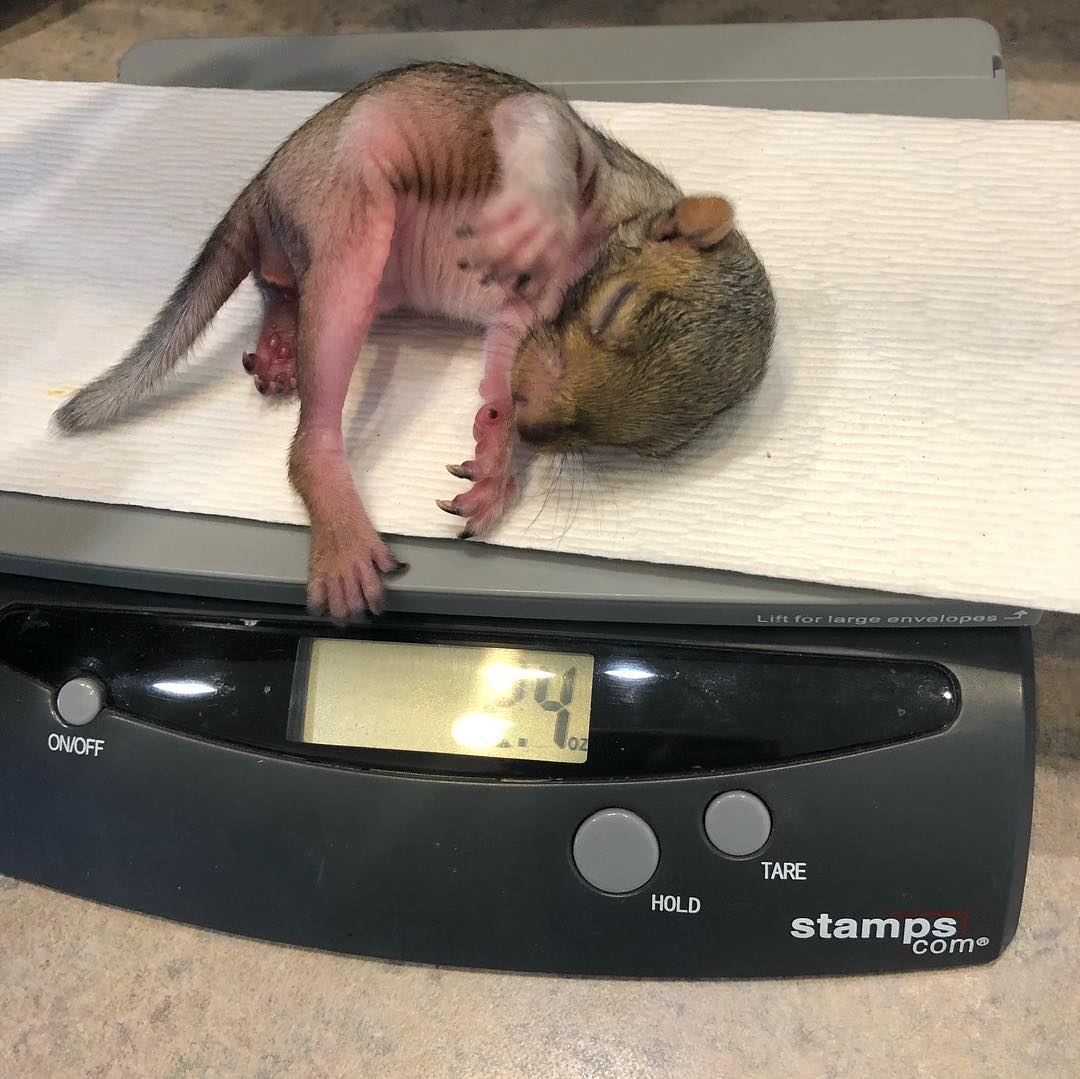 Jessica remembers:
"I tried very hard to give her my best, I had a timer on my watch for feeding every two hours, even at night. I tried to contact a wild animal rescue center, but they were full, and the vet would have put him to sleep if I let him. So I had no choice but to try to save him on my own.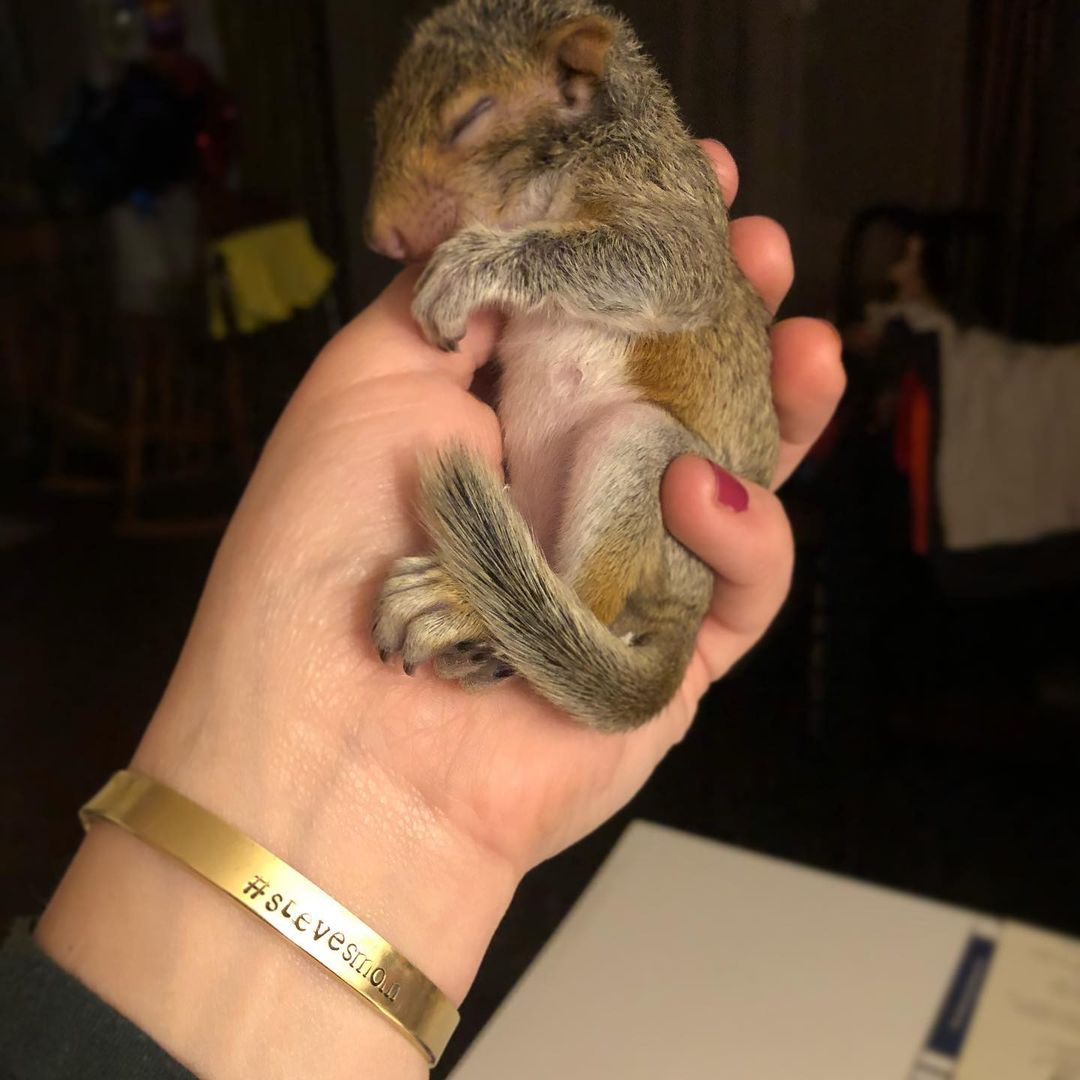 Jessica says that from the beginning Steve was very smart. He had certain behaviors like those of a dog, he came when called, and asked for company when he wanted to play and also enjoyed hugs or taking a nap.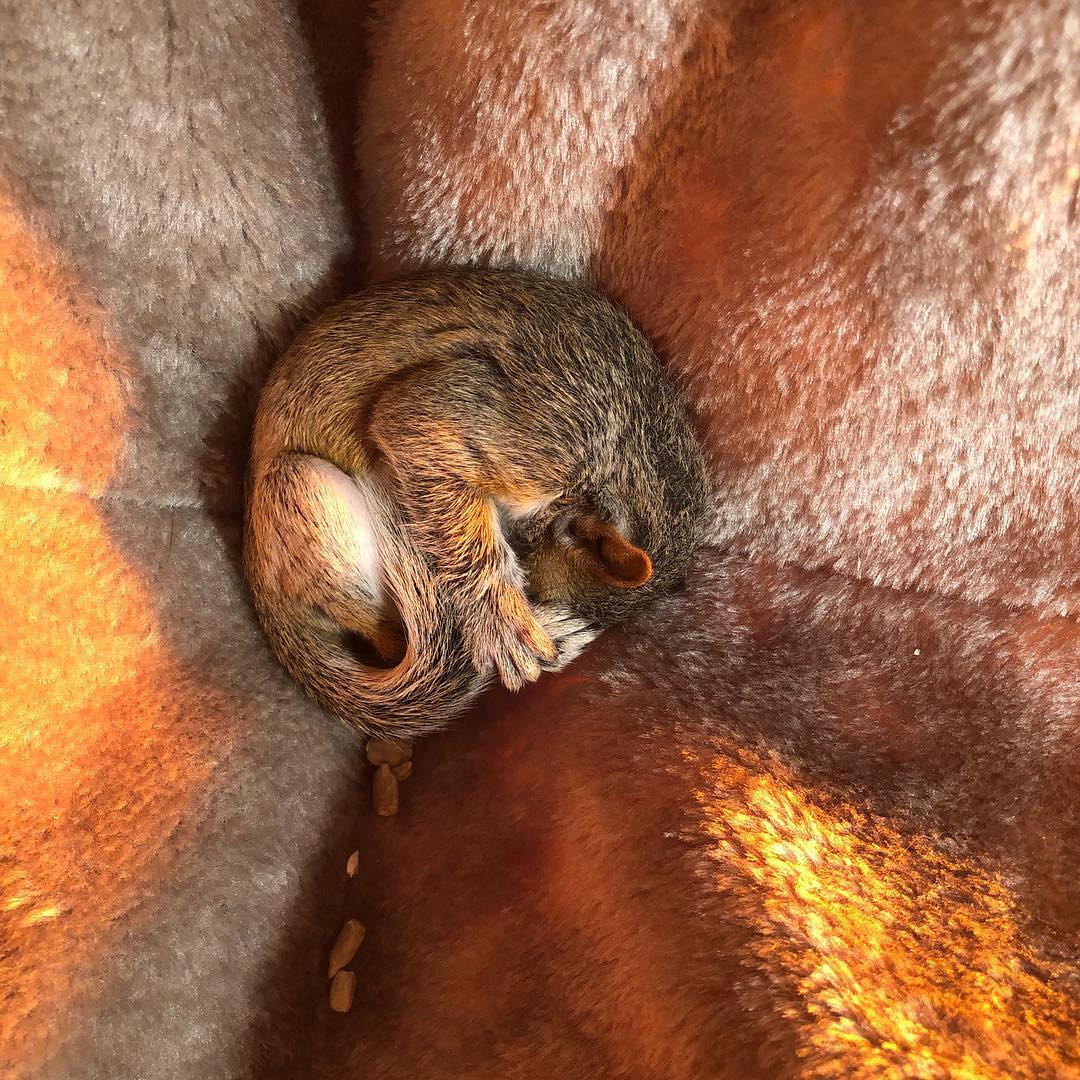 Jessica added:
"He loved pens for some reason and he always carried them to his 'bedroom'. It was a one-person animal (me), I tolerated children, but not my husband.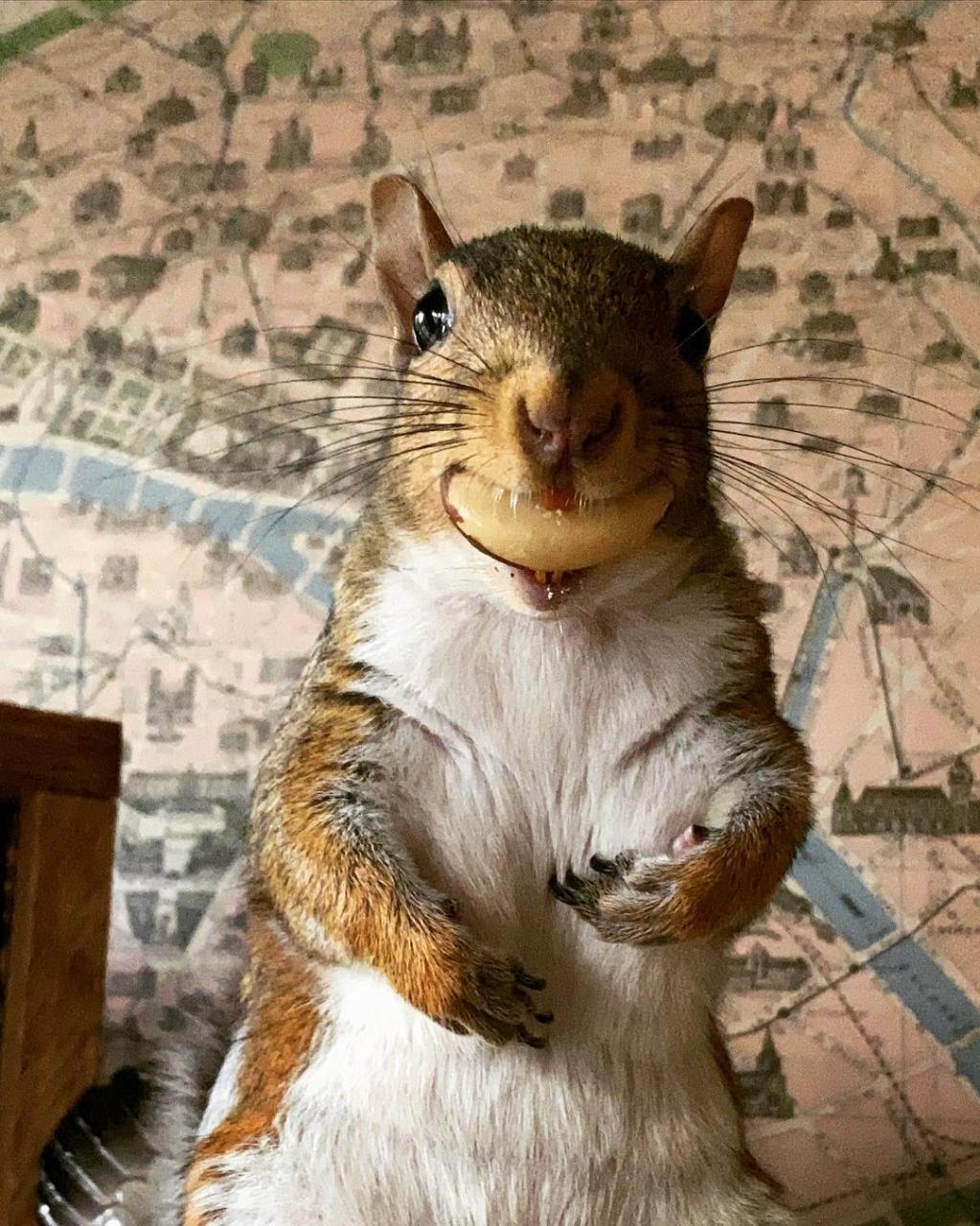 When Steve grew up and strong enough, he was introduced to the family backyard where he quickly learned to climb trees and do many other typical squirrel things.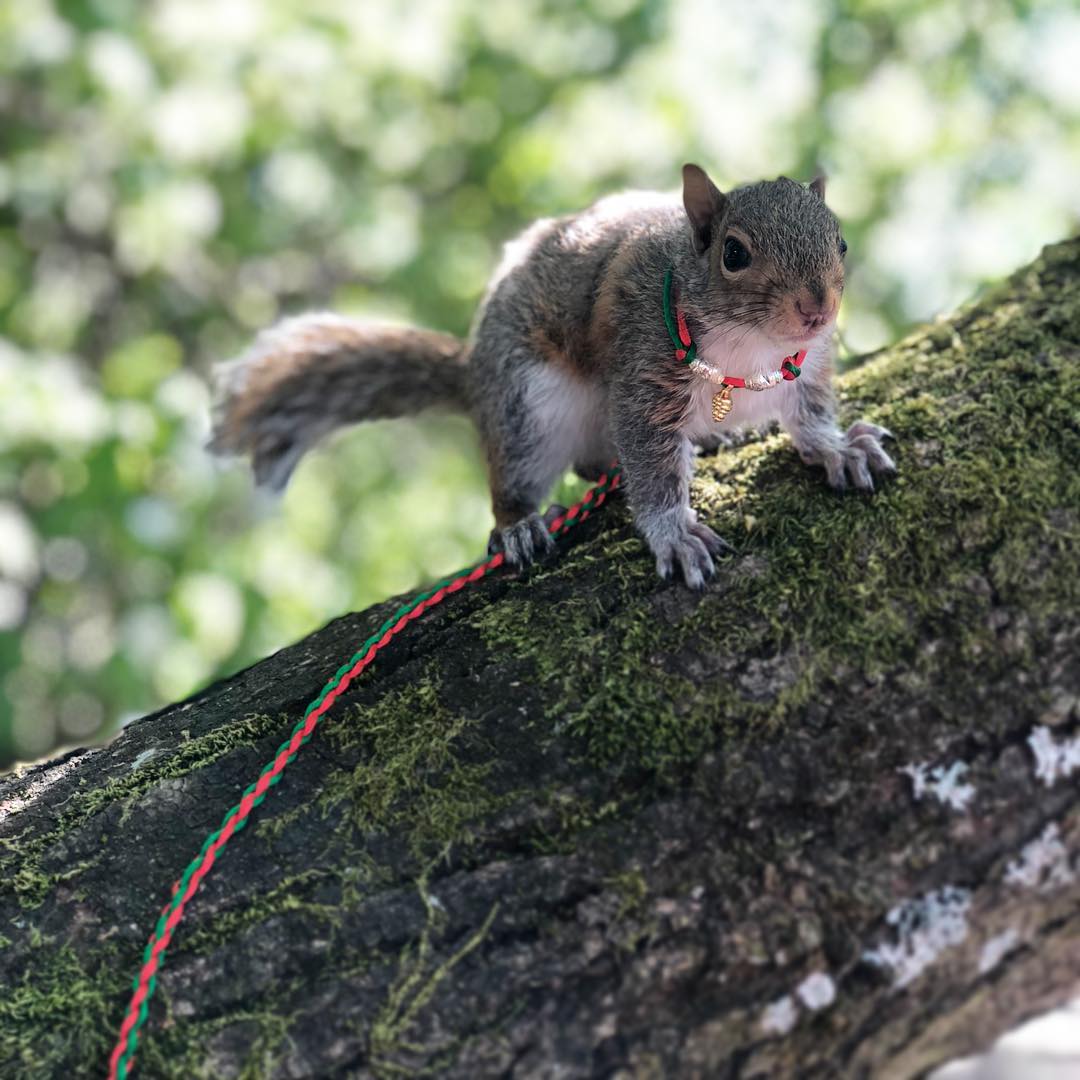 Jessica added:
"When he grew up, he needed more space than his original cage when he was locked up. I wanted him to get used to all the constant sounds of being outside as well. We took small steps to implement everything related to being outdoors. From exploring to climbing.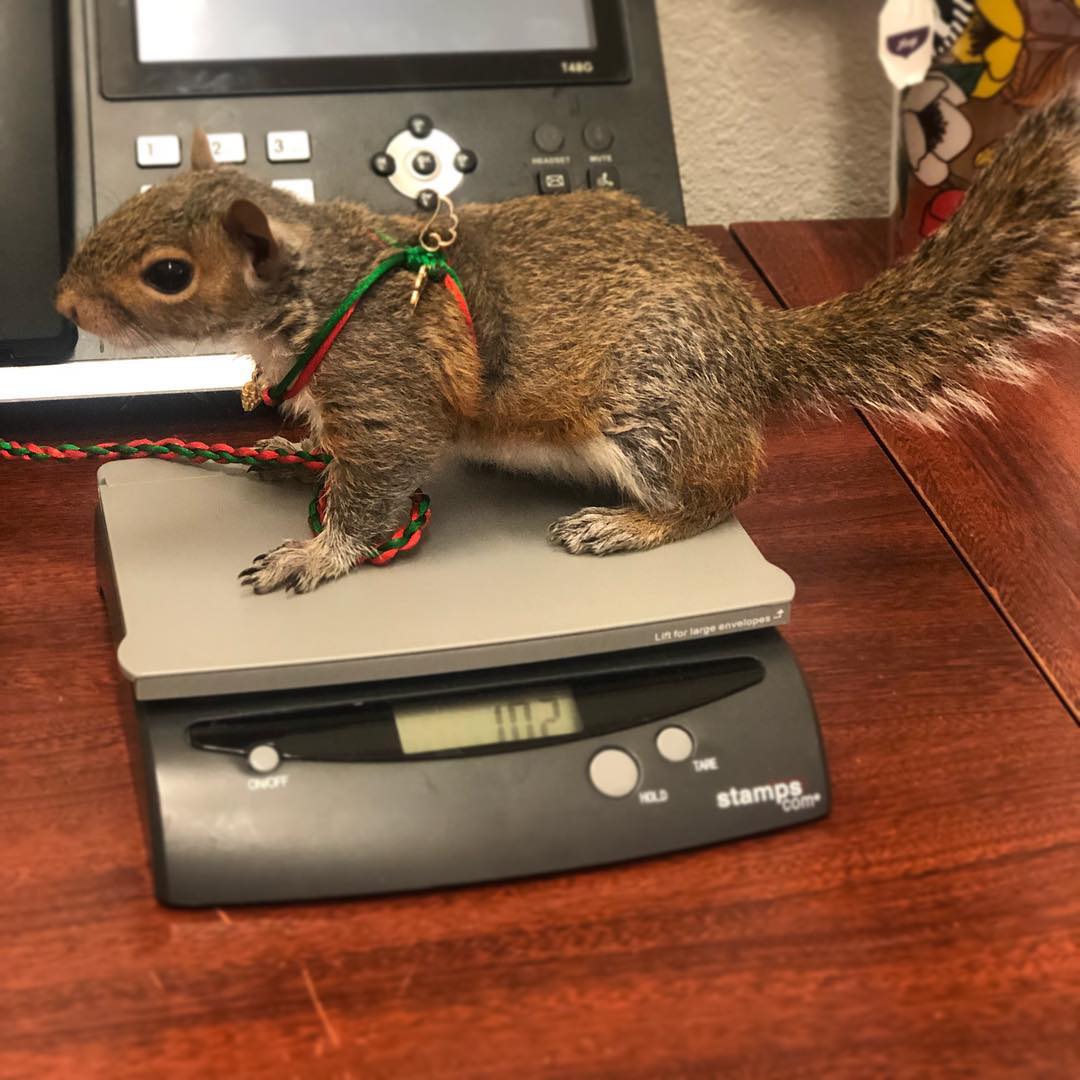 Although she was sad to let the squirrel go, Jessica knew it was for the best, Steve seemed to enjoy the outside world and one day, unexpectedly, the squirrel disappeared. But not for long, when she least expected it, days later Jessica received a pleasant visit from her squirrel in the family garden.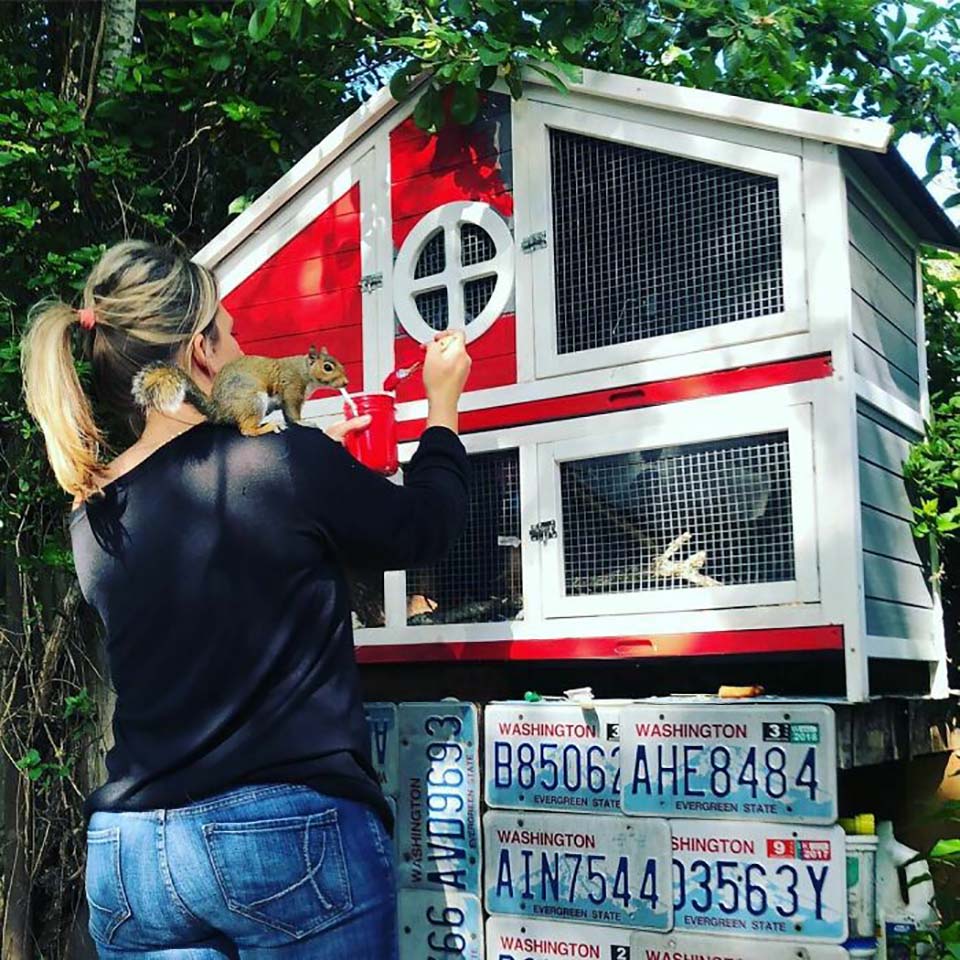 Jessica said:
"I knew he was ready when I wanted to go out and more, but it broke my heart and scared me when he didn't come home the first few nights. I feared the worst and worried that I had done him a bad favor by raising him and not giving him all the squirrel knowledge, but his instincts kicked in and he survived. He celebrated his first birthday with me and he just had his second! "
Bu gönderiyi Instagram'da gör
The woman believes that Steve is very happy with his new life. He still enjoys spending time with his humans, but he doesn't get close like he used to, which keeps him safe. He visits his old family often, and it's pretty easy for Jessica to identify him too, as Steve is missing half his tail.