giving flowers to someone for a has been a sign of kindness for a very long time. It is a way to show your admiration and your love for someone in a way. Flowers have been given for many reasons, such as letting someone know that you are thinking of them. For a woman in the UK, however, the appearance of pink flowers on her Terrace every day had her rather confused.
Rosie realized that the pink flowers kept coming from nowhere on her Terrace and she was very curious who could've been the mystery giver. One day, however, she found that mystery giver which also she is not exactly expected. Her neighbor's cat, Willow, was seen jumping over the fence with a pink flower in her mouth. Luckily, Rosie had the forethought to video the entire thing and we get to see it happen.
Rosie sees flowers on her Terrace almost every day.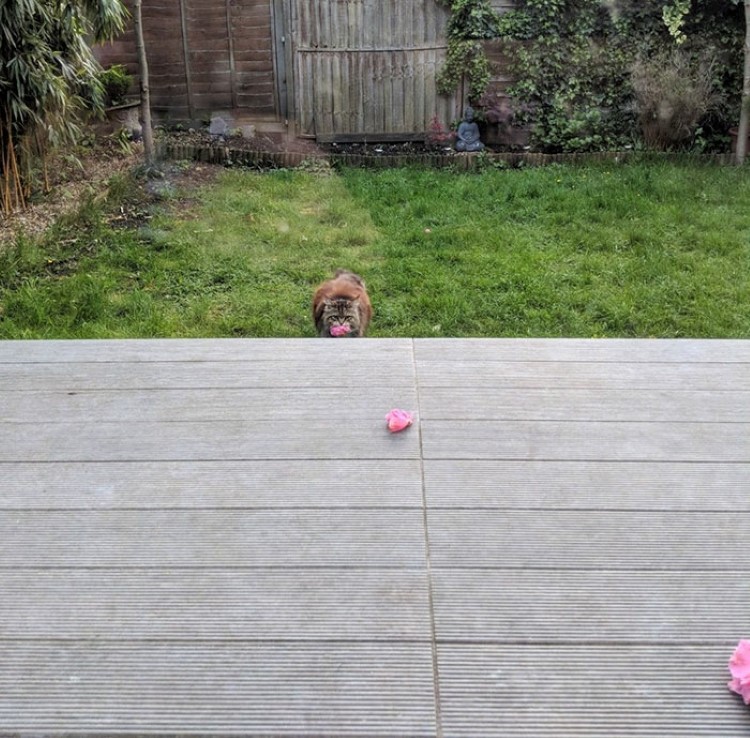 As it turns out, the mystery romantic creature is Willow, her neighbor's cat.
They live in a house on a street that backs up to other houses, both of which have a Terrace and a garden corridor.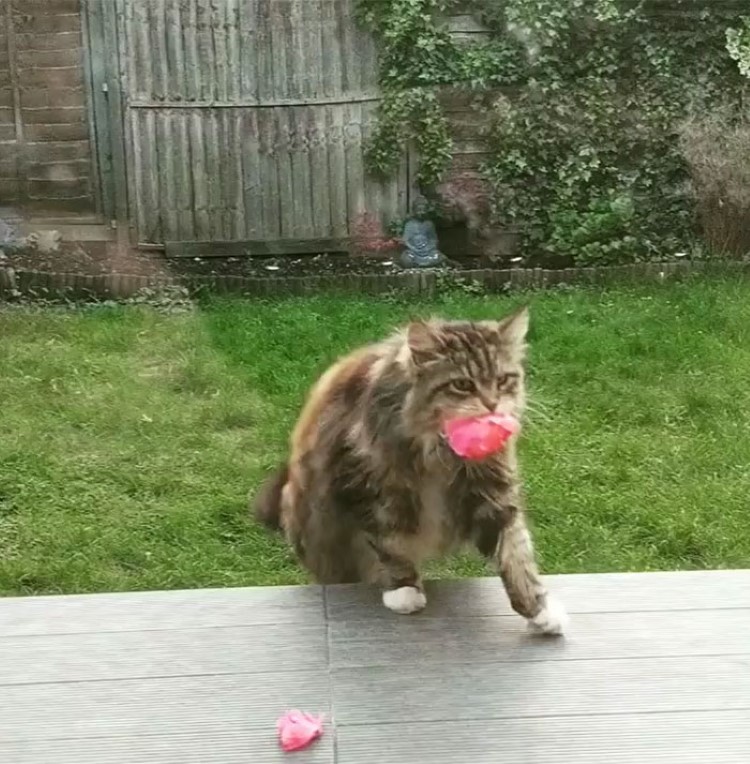 Willow seems to go from one neighbor to another and everyone feeds her. She is very persuasive!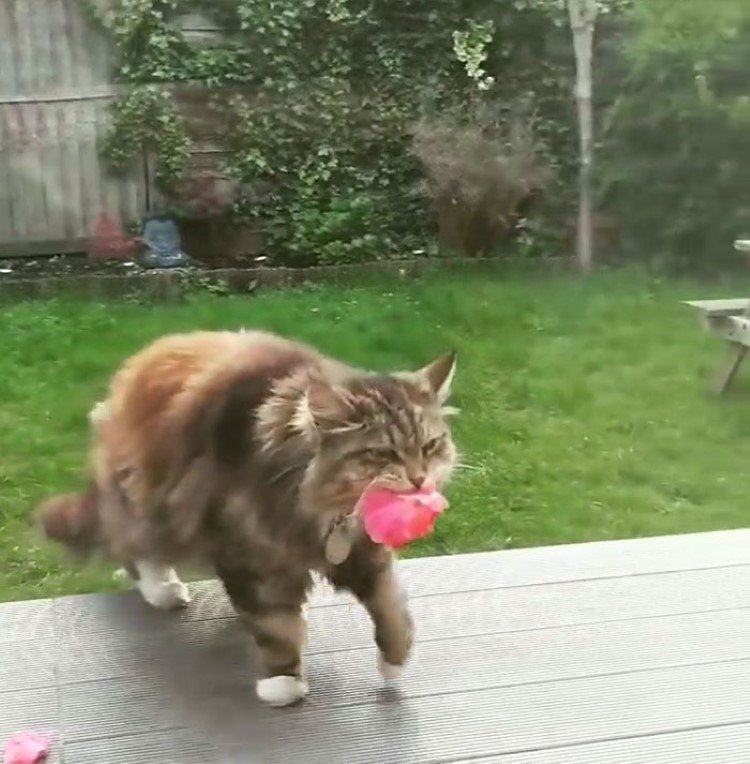 One day, Rosie was cooking and she saw Willow jumping down with a pink flower in her mouth.
This was the first time Rosie saw a cat bring her anything but a dead animal!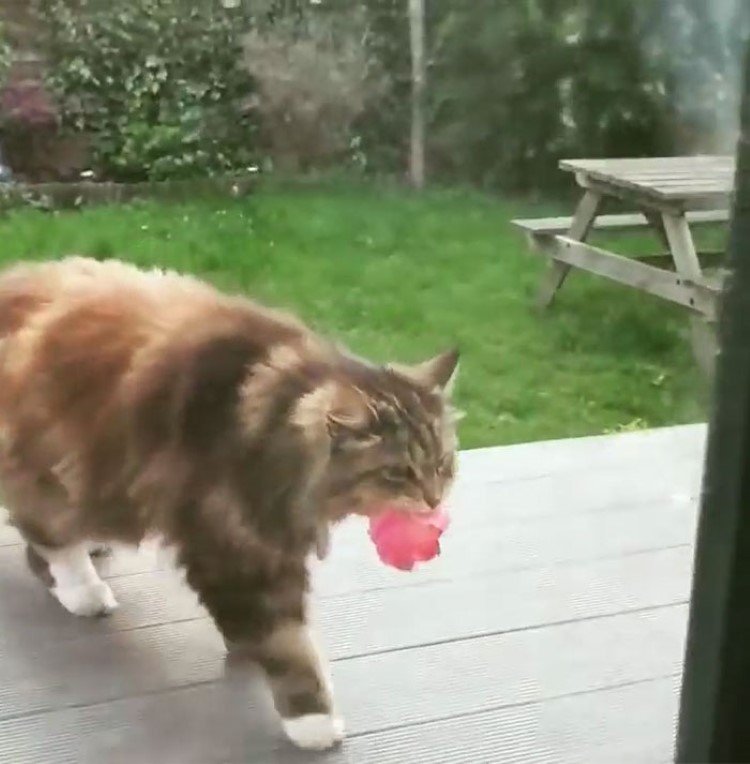 Willow has been stealing flowers from her owners and leaving them on Rosie's deck. Obviously, Willow is quite enamored.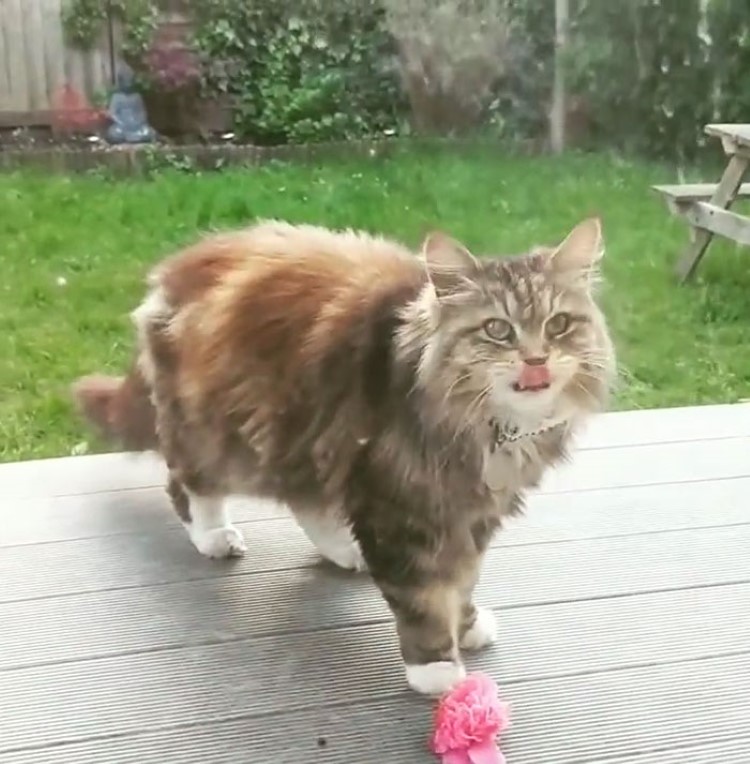 Rosie moved into the house and since that time, Willow has been visiting.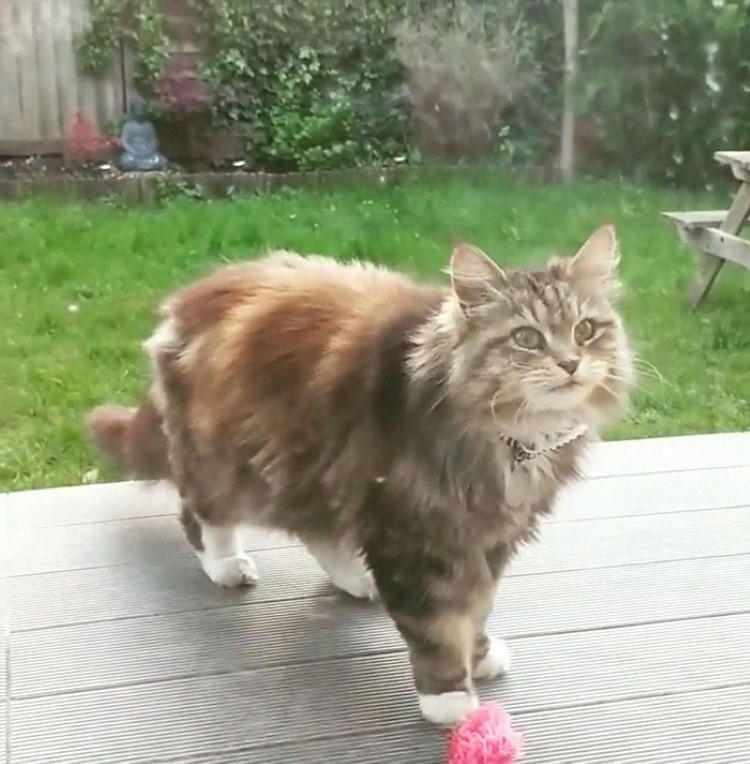 The flowers started showing up in early spring.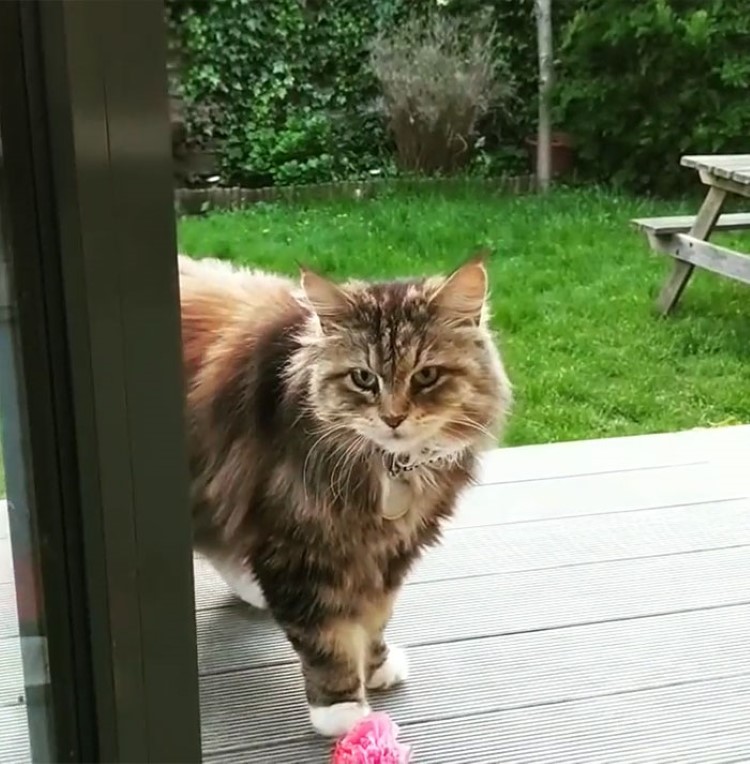 About 10 flowers were left on the terrace before they realized it was Willow.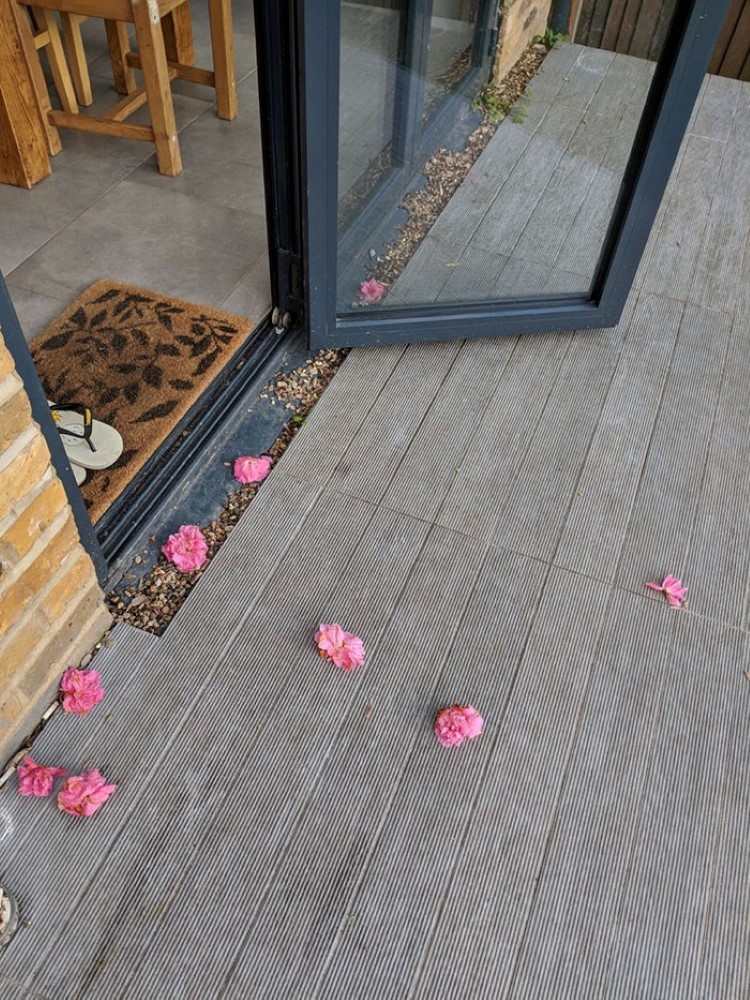 Rosie now has a special place in her heart for this lovely cat.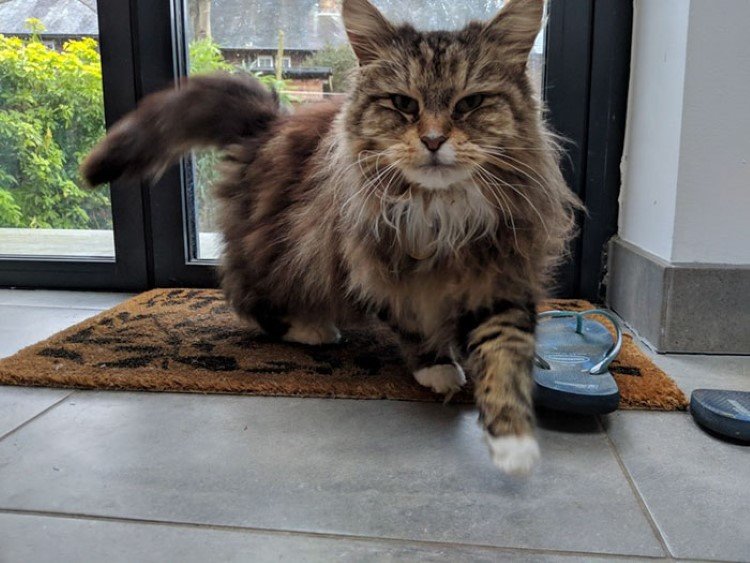 Willow also makes continous visits.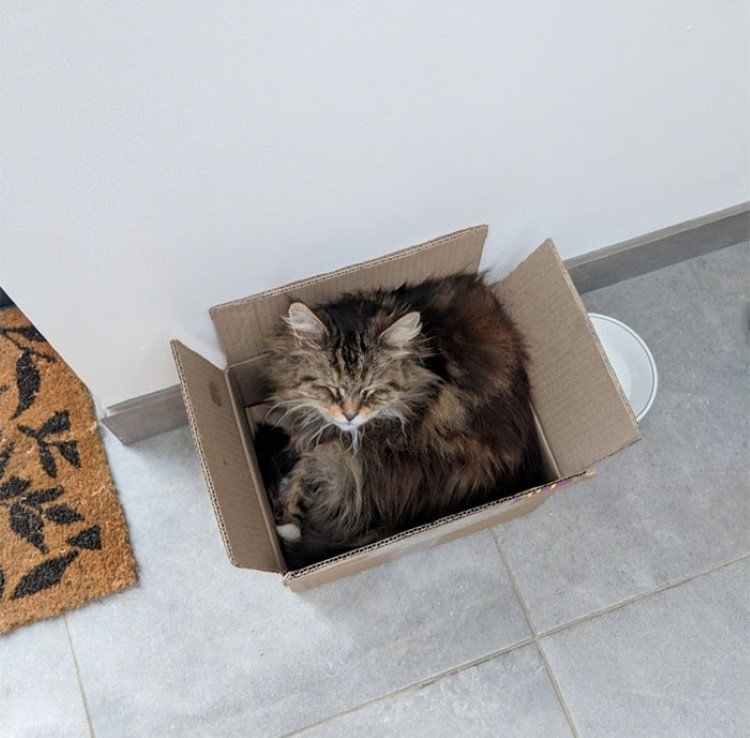 Could you say no to this cutie?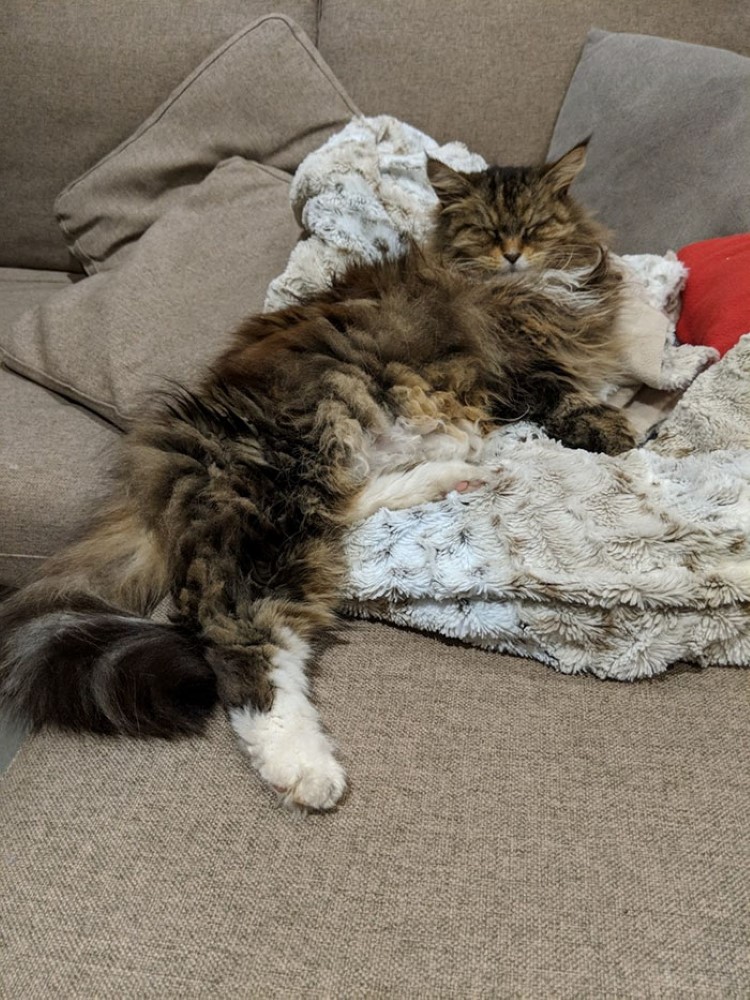 Perhaps Willow is going into gardening full-time.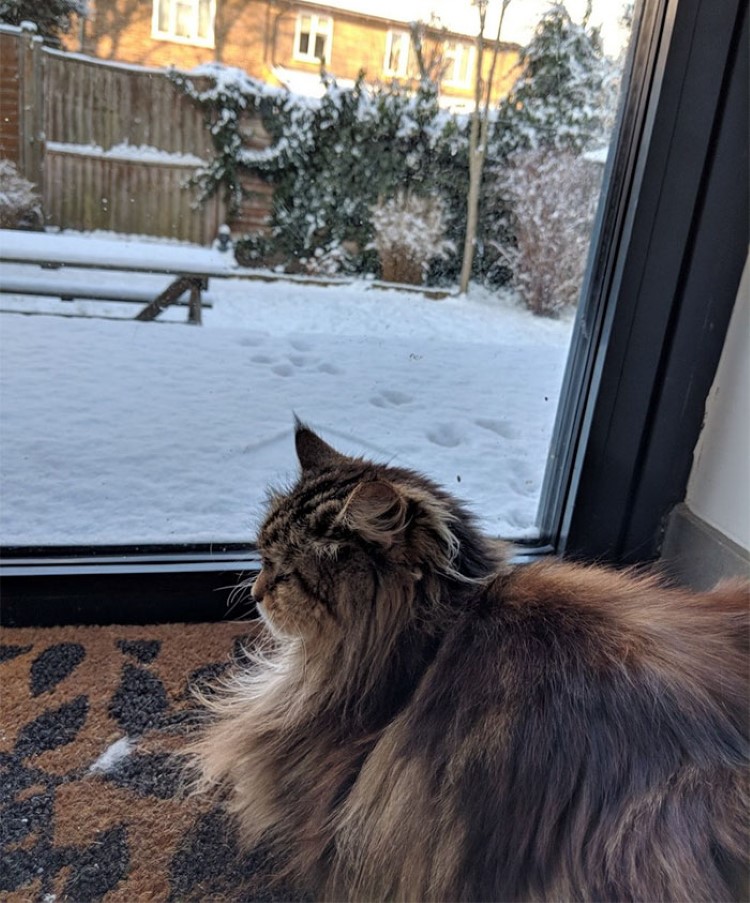 You can see the video here: