A cat made headlines in the state of Pennsylvania (USA) for tirelessly stealing dozens of shoes from the residents of a neighborhood.
Earlier this month, American BJ Ross created a Facebook group to vent about her cat Jordan's kleptomaniac habits: stealing other people's shoes.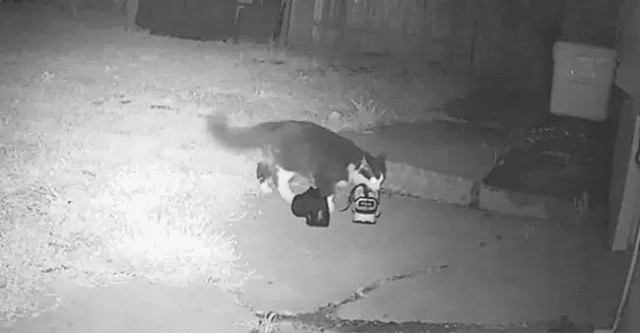 Ross decided to create the group on the social network to return the shoes to all the neighbors in the neighborhood. Since its inception, he has posted images of the stolen shoes for his neighbors and community members to claim.
The group already has more than 3,000 active members who watch Jordan's assault activities.
"If you know my cat Jordan, you know he loves bringing me shoes home!" Ross wrote in the description of the Facebook group, simply titled "Jordan."
"Yes, you read it right. This kitten brings home one, two, three shoes every night!"
"Last year he brought me dead rats, live snakes, live and dead birds, trash, including an empty chip bag and a rubber glove. Last January, I started noticing shoes 'appearing' in my backyard from nothing. As the months went by, my mom suggested I put the shoes away to find the owners," Ross said. He reviews: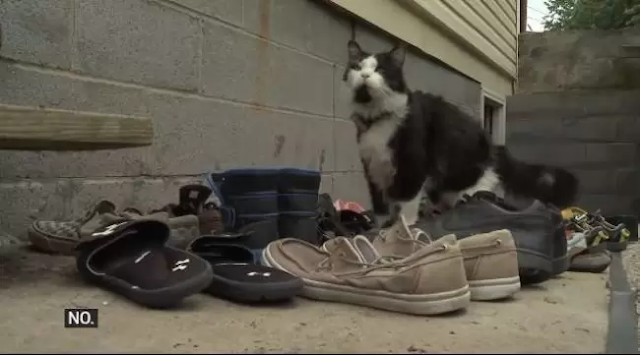 The American explained that he placed a tracking device on Jordan to track the animal's nocturnal routes, documenting the cat's journey from house to house in search of sneakers, shoes and sports shoes.
"Well… 37 shoes later I have no idea where he got them. I put a GPS tracker on him last night and thought… he deserves his own group!" Ross wrote. "Thanks for following Jordan. Let's make him famous!"
The cat's owner also set up a security camera in her family's backyard to catch Jordan loitering around the yard, and the cat was seen jumping a fence with a shoe in its mouth. "I knew it was him, but it solidified that it really was him," Ross told the WTAJ website when she saw Jordan bring a shoe home on set.
"I got messages from all over the United States saying this is just making people's days more fun," he explained of Jordan's fan base on social media.
"With all the bad things in the world, it's just great to make so many people in the world smile"