Bailey was adopted when she was just 5 months old from the North Hempstead Animal Shelter in New York by Jennifer Hindieh and her boyfriend. Since then, the pit bull was the third member of their little family and the best friend, so when the couple got engaged after seven years of being together, they knew they wanted Bailey to be involved in everything.
Jennifer commented to The Dodo:
"We got engaged on October 31, 2018. It was very low-key, at home in the morning with Bailey on my lap while I was drinking coffee."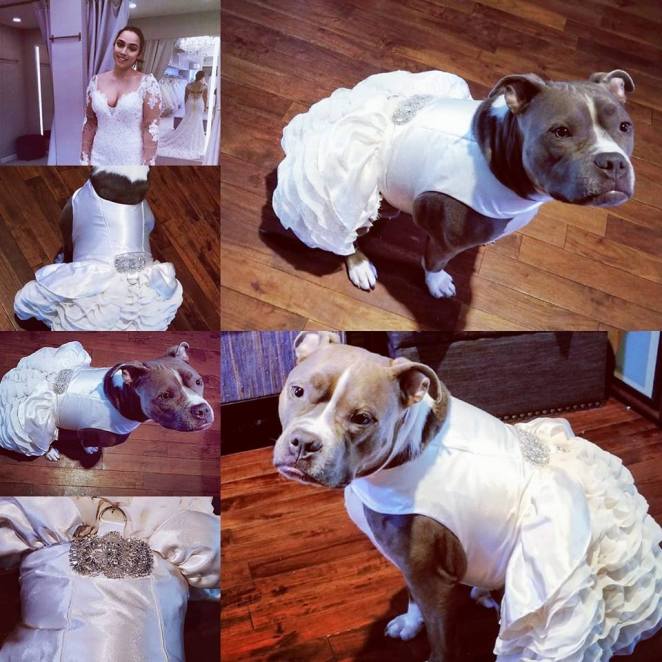 Bailey has always been a friendly and loving little dog, and it was clear to the couple that she was supposed to attend the wedding and would probably end up being the sensation of the party.
Bailey is the type who jumps into a stranger's car and licks them non-stop, according to Jennifer. The woman decided that to involve her dog in the ceremony, she would have to walk down the aisle with her and her father.
When the woman received the wedding dress, she realized that her lovely friend also needed something special. So she went looking for it and found it on the internet.
Bailey often wears hoodies when she goes out, to keep her warm, so it wasn't a problem for her to wear the dress her mom bought her.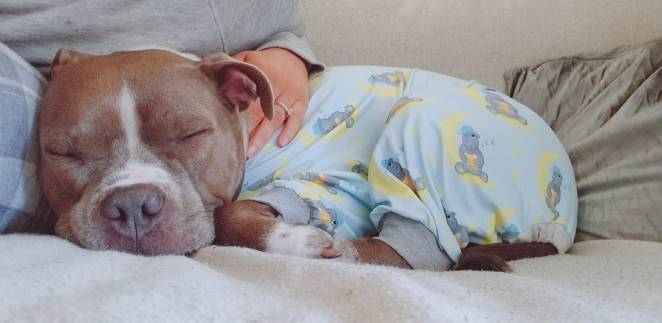 It fits her wonderfully and she looks so gorgeous in the dress, that her mother is so excited for everyone to see her as they walk down the aisle together.
The wedding will be in September and the couple can't wait to share that special day with Bailey. They even have a mini dog cake made especially for her.
Jennifer added:
"I decided to buy her a dress because, honestly, she is my family, my baby and our life with her is what makes every day so special. I don't know if I will ever be able to have children, but for me, he is like my son.