There are so many dogs looking for a home that we sometimes forget a very significant minority: disabled dogs. They also deserve a family that loves them unconditionally, even though they are in a different condition.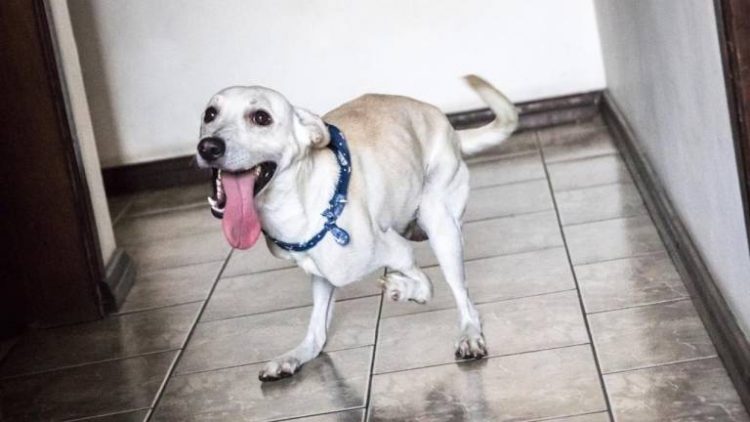 Every morning at sunrise, you can see a tender couple walking through the streets of the Brazilian city of Recife. It is about an older adult and his dog with a motor disability, who requires a cart with wheels to be able to move around.
His disability makes this canine barely able to walk, but his beloved caretaker is very patient with him and gently and carefully pulls him, step by step, little by little to advance.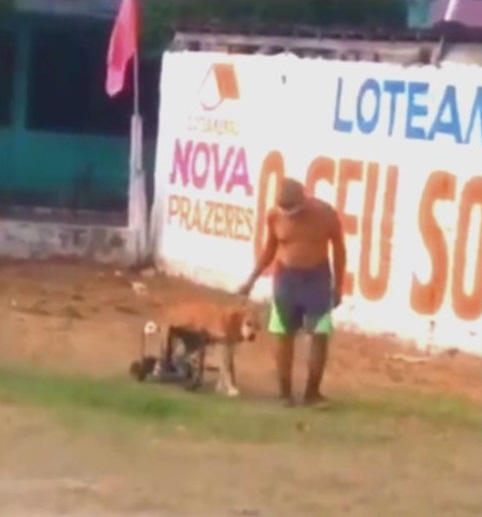 The scene is published and uploaded to the Internet in a video captured by a neighbor. They are seen walking calmly, without haste. For this grandfather, the most important thing is to give time and dedication to his beloved pet.
"Showing great empathy, the tutor calmly accompanies the dog, little by little, towards its destination," commented one viewer.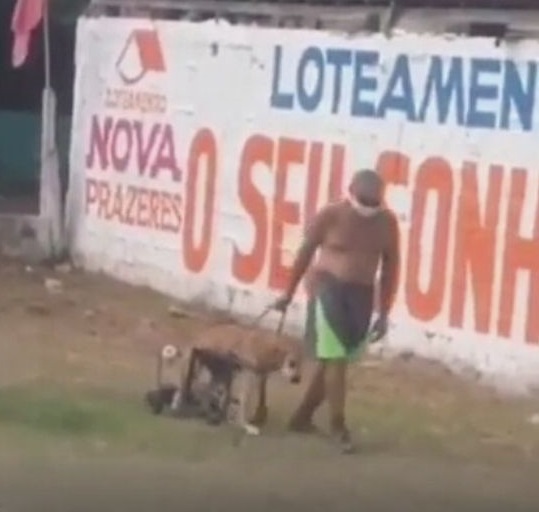 The traditional morning walk touched the hearts of thousands of netizens, moved by this great demonstration of love, constant dedication and solidarity. In a matter of minutes, the story of this pair of morning passers-by went viral among social media users.
So much so that, in less than a week, the video garnered more than 180,000 views on the Web. Many were the positive comments, praising the treatment that this noble gentleman gives to his disabled puppy.
He lovingly ensures that his puppy does not leave his morning walk through the streets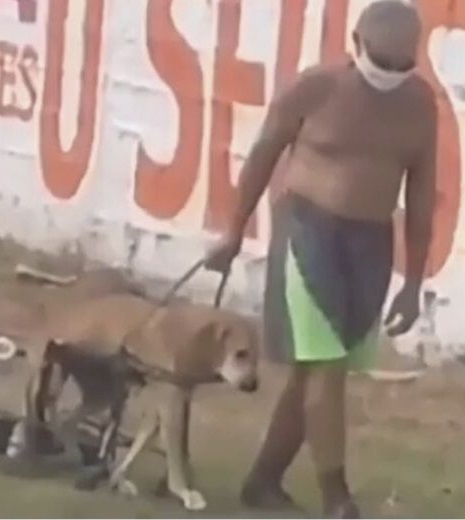 "This old man walks with his little dog every day. The canine is disabled, look how calm he walks, next to his little dog ", the original post reads.
In the comments section of the publication, several users highlighted the empathy of the grandfather towards his dog; Others even recognized the elderly for the affection they show towards their pets, whatever their condition.
View this post on Instagram
Taking care of an animal is a long-term commitment, in which we assume that we will be responsible for a being that will depend absolutely on our care for many years.
Therefore, sometimes it can be a bit scary to think about bringing home a dog with special needs, because we do not know if we will be able to face such a challenge. Challenge that turned this grandfather into pure love.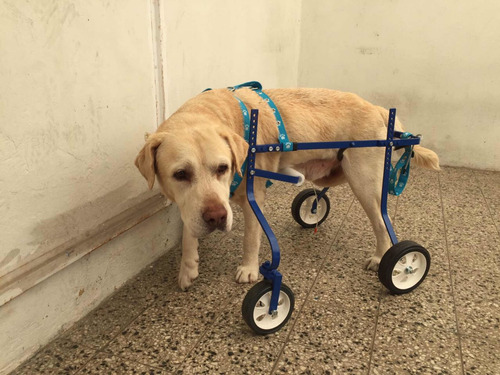 Share this story with your loved ones and don't be afraid to adopt a pet with a different health condition. Rather, consider the good and beautiful side of sharing your life with a disabled puppy.