For children, there are certain things that we adults don't quite understand, and many of these things are justified by their innocence, as they are still learning the logical issues of life. However, this labrador suffered a lot at the hands of a 12-year-old child. labrador
Buddy is a Labrador who is going a long way to regain his life after being intentionally set on fire by a 12-year-old boy while living on the streets as a stray.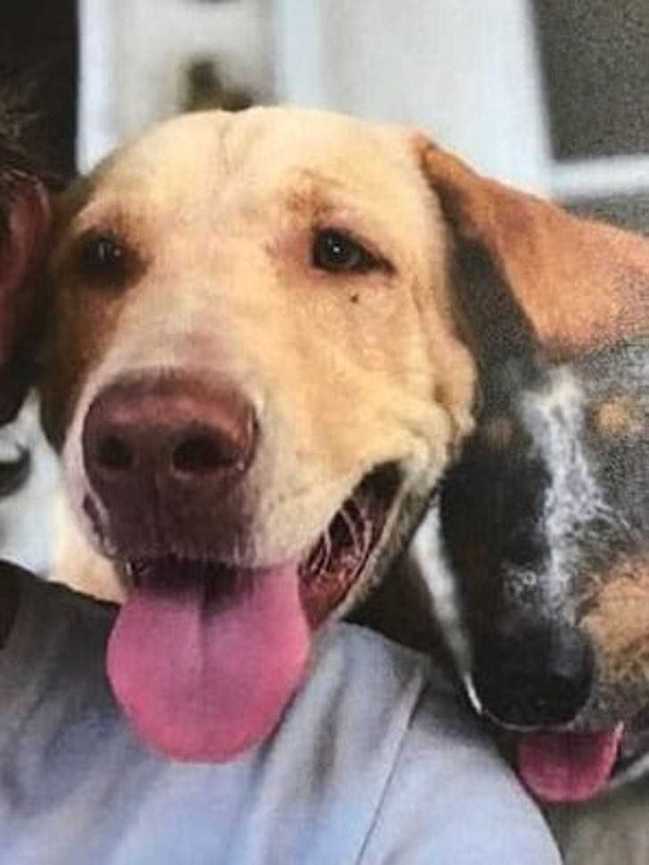 No one knows why the 12-year-old decided to do this, but it resulted in terrible wounds and pain for the poor dog, who was found wandering the streets of Mississippi on April 22 with an extension wrapped around his neck and his front paw badly burned.
Having third- and fourth-degree burns on the face has been a big struggle for the young dog. Mississippi State University Veterinary College veterinarians have been caring for Buddy since he was found, applying medicine to the wounds and bandaging his face daily to help him heal.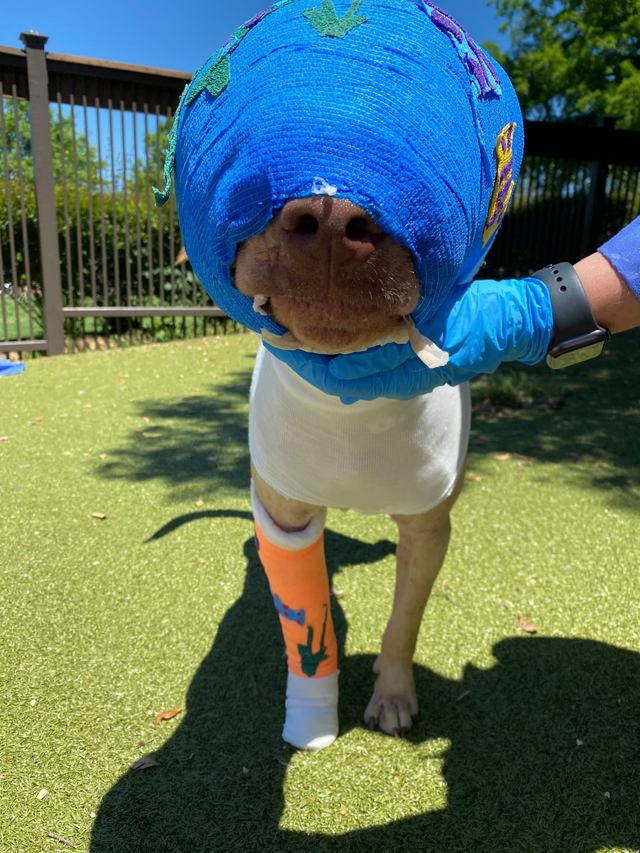 He also had to undergo several skin graft surgeries. But despite the cruelty that Buddy faced, he remains incredibly sweet. "He is a loving and merciful dog. I don't know how Buddy got over it and kept his heart tender, but he did it," said Sandy Williams, shelter director for the Tunica Humane Society.
Buddy has achieved recovery milestones, including the growth of a few whiskers and hair back on his face. His front leg, which was originally severely burned, has healed and, after a lot of physical therapy, his mobility has surprisingly improved.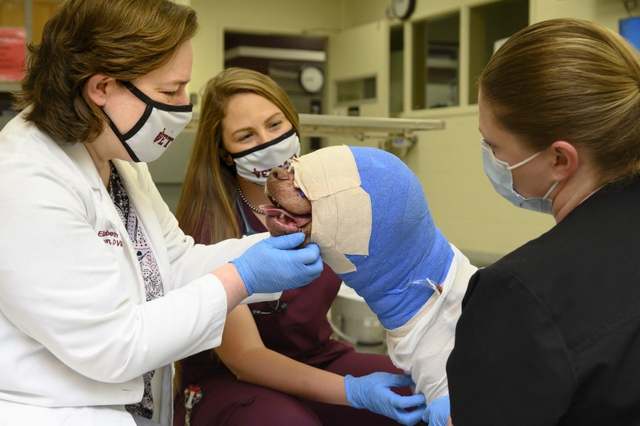 Through his strength and merciful nature, Buddy has also achieved hero dog status. He will receive a page on the Animal Heroes Hall of Fame website, which is an honor bestowed on animals who have overcome adversity, as well as a plaque in their virtual animal heroes museum.
The award was created to honor courageous and inspiring animals around the world. Poor little animals that went through the horrors of living on the streets, being abandoned, used for laboratory tests and so on. They overcame their difficulties and became heroes through deeds of bravery.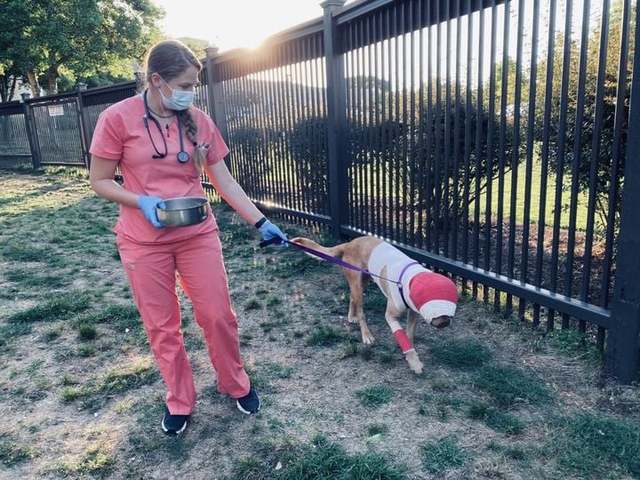 There are still many good things ahead for Buddy. The Tunica Humane Society located a dog named Snoop, who was Buddy's companion. They hope to reunite the dogs soon and even possibly adopt them together when Buddy is healed.
If all goes well, vets hope Buddy can leave the hospital by mid-August. Then the search for his forever home will begin but we believe it won't be long as hundreds of people have already shown an interest in giving the Labrador the life he deserves.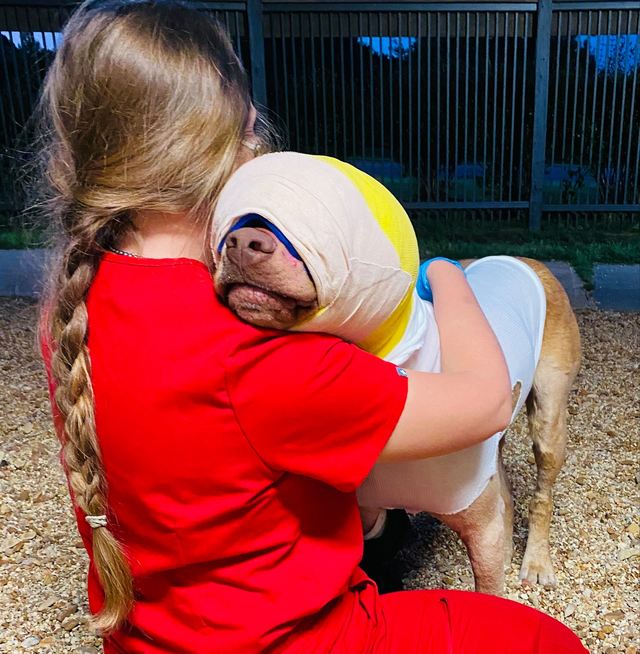 "We are currently accepting applications for Buddy and Snoop," wrote the Tunica Humane Society in a Facebook update. "But until we know what Buddy's future medical needs might be, we won't make a decision about where he will live. People across the country are wanting to give this sweet dog a new start in life. He will have many, many options and we will not take this decision lightly."
If there's one thing Buddy knows very well, it's overcoming difficult obstacles. We are sure it will make someone an exceptional dog.