The brave feline is well known in the town of Gimmelwald.
The mountains of Switzerland are the meeting point for many European hikers who are captivated by the climate and spectacular landscapes of this geographical location. On many of these seasonal visits, some lose their lodging location after an afternoon of wandering.
This is what happened to a tourist from Hungary who went into the middle of the mountains, turning a nature walk into a fight for his survival. The visitor did not know that a gesture linked to his adventurous instinct was going to play a trick on him. But providentially, a clever cat was going to come to his rescue.
The inexperienced climber got carried away by the landscaping in question and was unable to find his way back. Time began to pass and the nerves began to take over the humanity of the Hungarian tourist. The eventual situation occurred in the mountains of the city of Lauterbrunnen.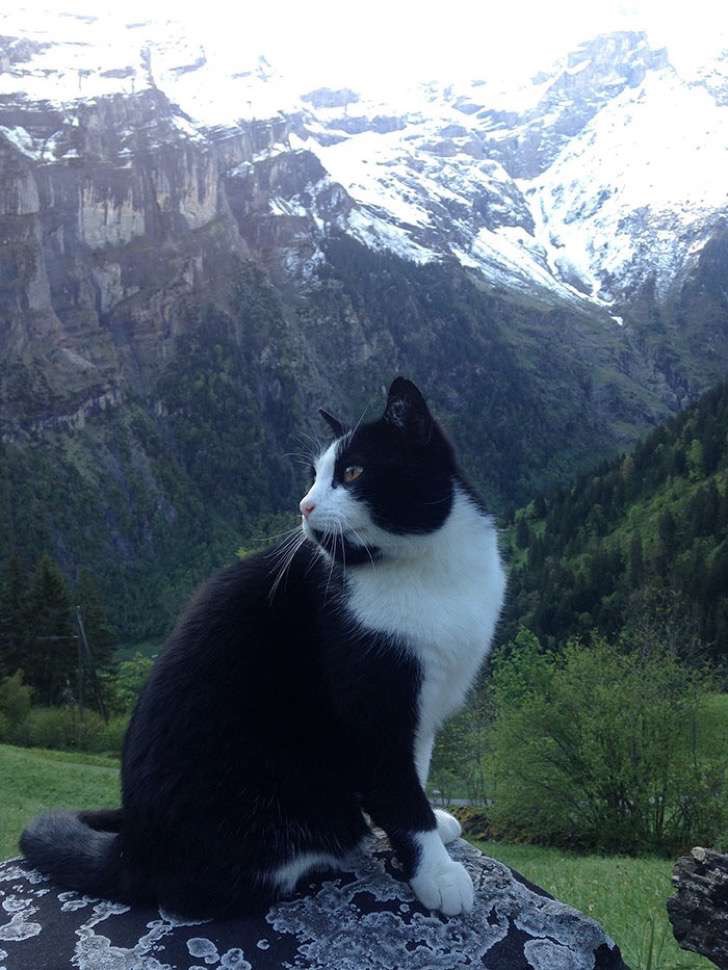 The visitor explains how it came to this: "It was the end of the ski season when I got to Lauterbrunnen, so the cable cars weren't working and some trails were closed," he explained. "So I thought I'd go for a nature walk and followed a roundabout path up the mountain. Then I followed those more distant lifts, all the way to the top, where I decided to follow a train track in the middle of a mostly empty town called Gimmelwald."
"I was checking my map to see how I could get back to the lodge, since the only official way down was through a trail that was closed," the lost mountaineer recalls to a social network. "That's how I met that handsome cat, that he found me while he was eating a snack and resting my ankle."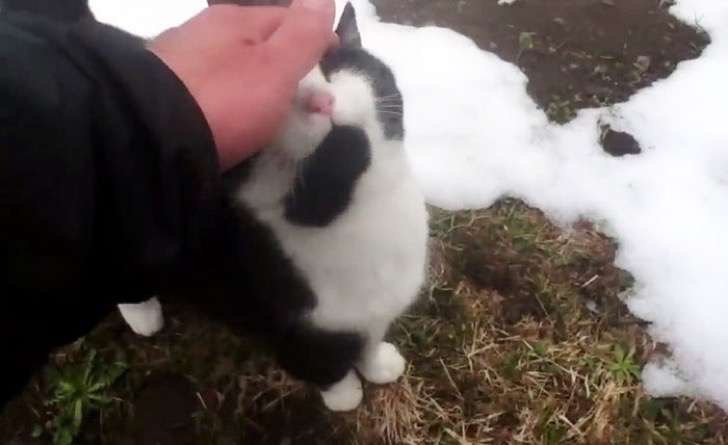 The cat acted with instinctive wisdom. "As soon as I got up, he began to guide me down a path," said the rescued tourist whose foot was badly affected. Despite that, he decided to follow the pussycat. "He kept looking for me to follow him and led me directly to the path that would take me back to the valley," he mentioned.
"After following the animal for a while, we reached the trail that would take me directly back from the mountain to the valley," the amateur climber happily recalls.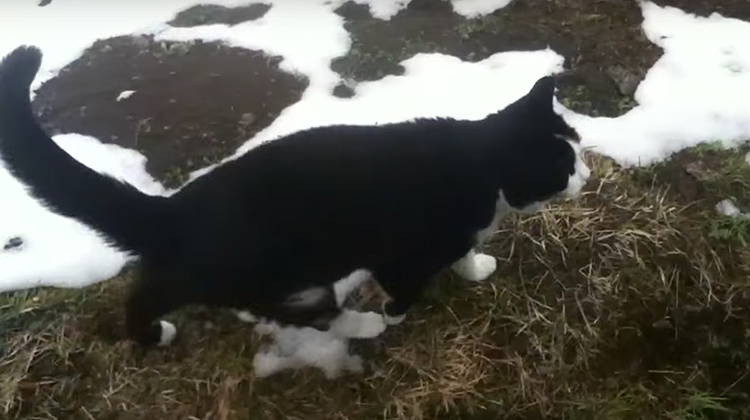 "Gimmelwald is a tiny, small and incredibly beautiful town" expressed the man justifying the reason for his loss. Apparently this would not be the first time it has happened. There are similar accounts where this cat has done exactly the same thing. Some have even posted photos with the famous feline.