Dayana Davila had a case of puppy fever, so she went to a local store to see if any cute pups were available.
One of the first puppies Dayana saw was the most adorable miniature Dachshund. She asked to see the pup so she could hold him in her arms and decide if she wanted to take him home and give him a better life. Unfortunately, something interrupted Dayana's decision.
A cute little Dachshund located in another pen saw her take his best little pal out of the pen and walk away. The tiny pup's heart was broken as he begged and pawed at the window as if to say, "Please don't take my only friend away or at least take me with you!"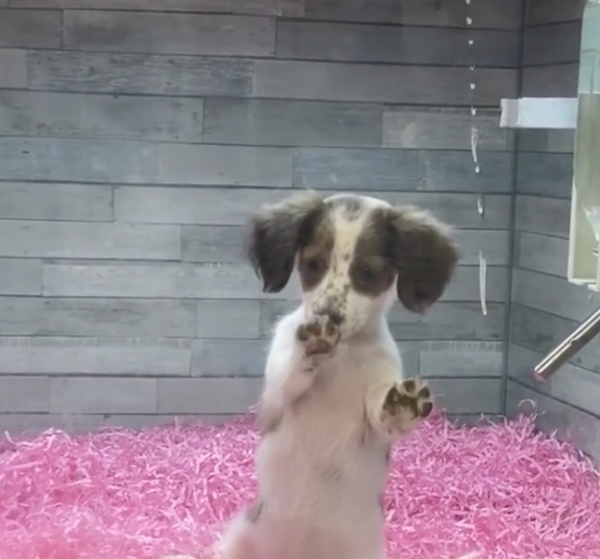 Dayana shared the video footage of her touching encounter to her TikTok page where over 15 million people have viewed it. Millions of her followers expressed how sad they were at the sight of the puppy longing for the only friend he had in the world. They also wondered if Dayana took both pups before leaving the store.
She posted another video to TikTok with an update and stated, "You guys are wondering if I got two puppies or if I only got one. Well, I didn't get either of them because I couldn't afford them both."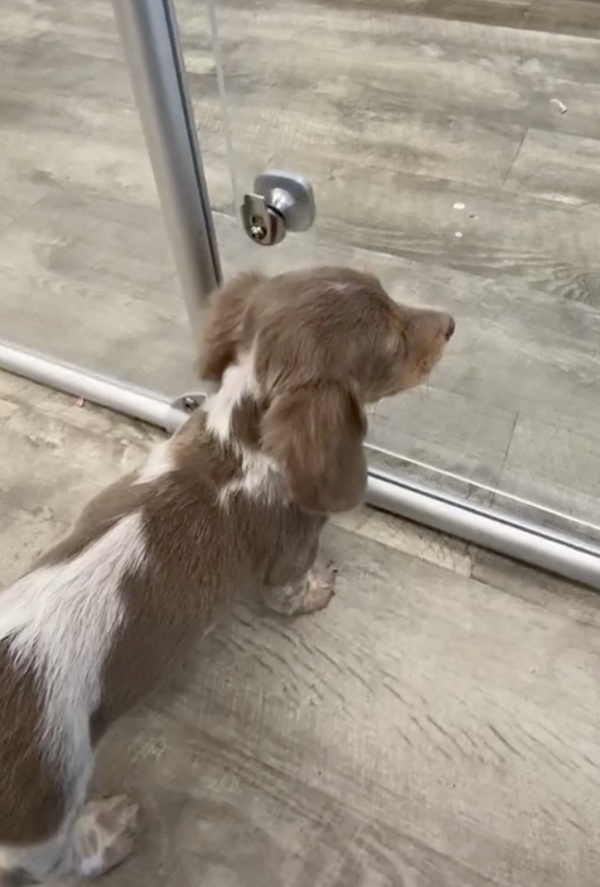 She said she's wanted a puppy for a long time and she might go to a shelter to rescue a pup or perhaps save enough money to return to the store and buy the two little Dachshunds. A few months after her video went viral, Dayana updated her followers and said she did welcome a new pup to the family but it is neither Dachshund from the pet store.