Jill was only a few weeks old when Hurricane Isaac hit Louisiana, back in 2012. Nature's fury caused the baby squirrel to injured after falling off her nest. Fortunately, the tiny creature was found by a kind woman…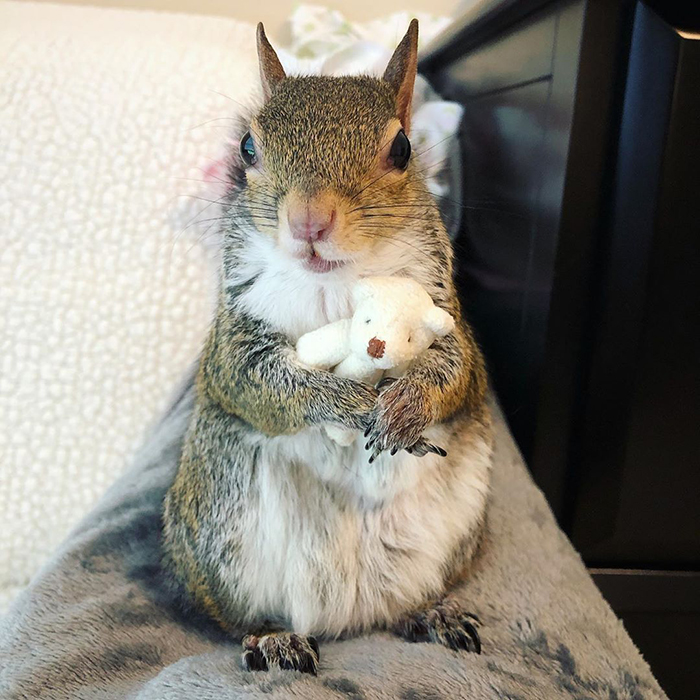 Now… the 7-year-old squirrel's life has changed. She decided to not going back in the wild but to stay with the people who saved her. And so glad she did, because Jill is now an internet celebrity and her sweetness is overwhelming!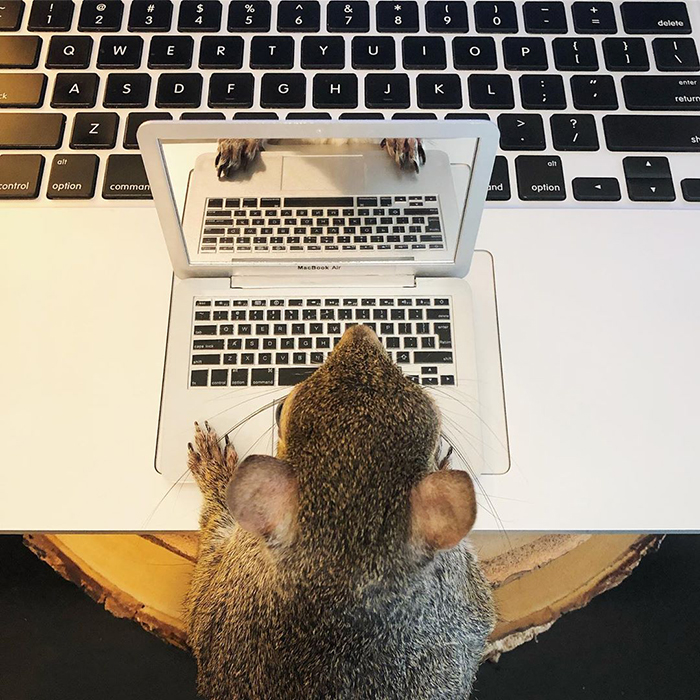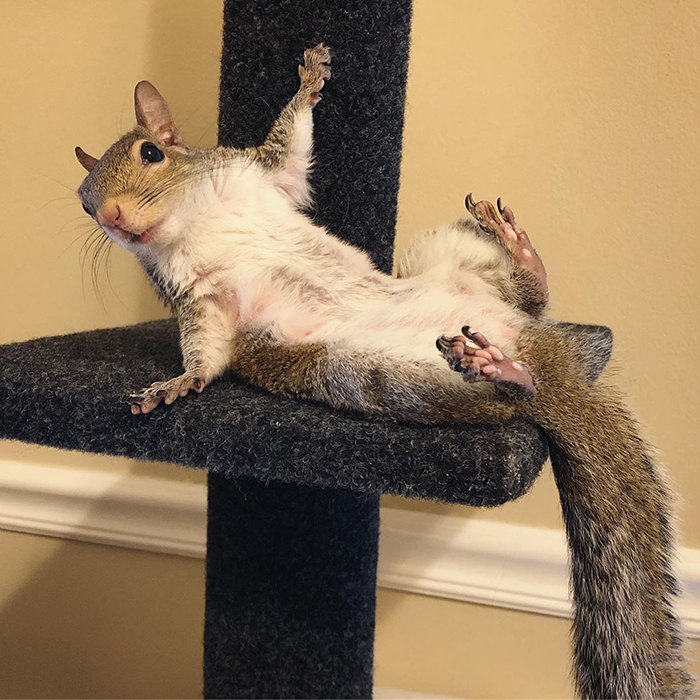 She loves every Starbucks napkin she meets, Jill seemed to be born to be a star.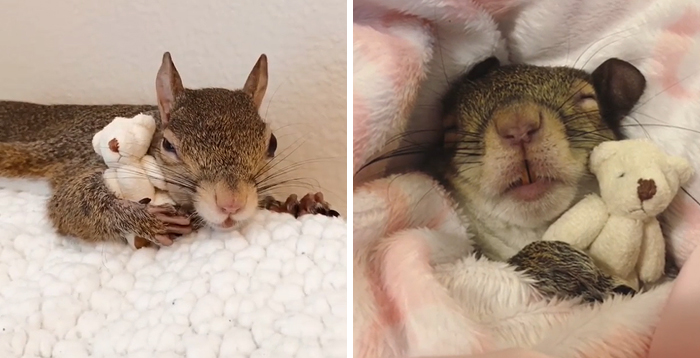 The sweet squirrel spends her days posing and napping. And she loves sleeping. Jill even has her very own miniature teddy bear and she can't sleep without him. The internet falls in love with the charming duo.?❤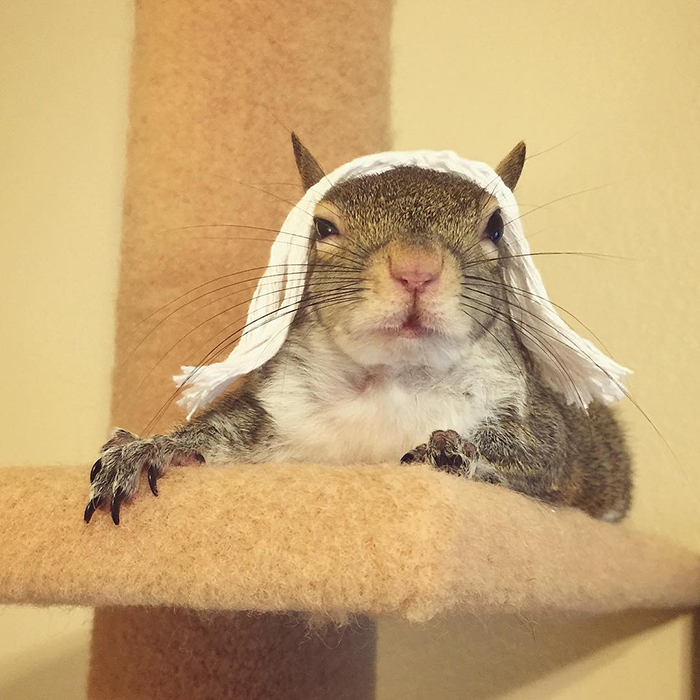 Thank you for saving this gorgeous Squirrel. All Animals deserve to live.
I pray you to have the same compassion as you do for the creation as you do for the babies being a.bor.ted every day. I pray you to stand up for them.
You truly have a great heart…?????