André Santos is a veterinarian at the Hospital Veterinario do Restelo, in Lisbon, who has become famous for his wonderful way of treating furry dogs, especially when the puppies are going to be vaccinated.
André loves animals, whom he always receives with a smile and good humor, as he has shown in his social media posts that have gone viral with thousands of reactions from users who have praised his professionalism and love for animals.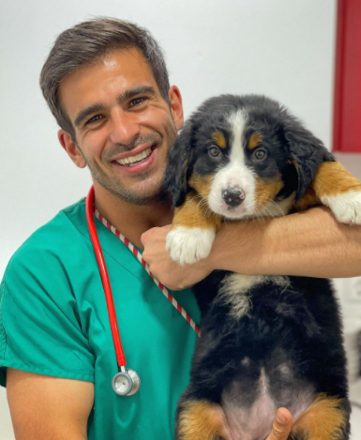 This vet has an adorable way of vaccinating puppies without their realizing it, this doctor transforms the anxiety and fear of these puppies when they have to go to medical consultation into a delightful experience.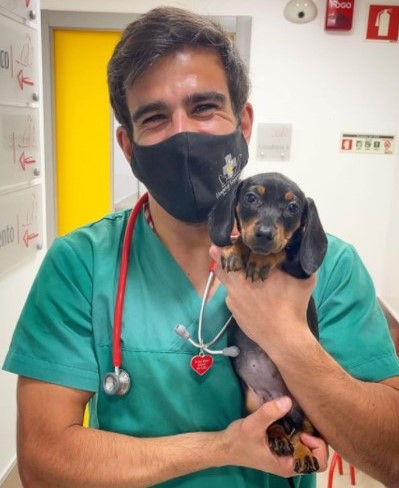 André, who is the director of the clinic, has really found an adorable way to make the furry ones enjoy visiting the vet.
André has earned a great reputation in the business for his love, passion, and fun in keeping pets healthy and happy at the same time.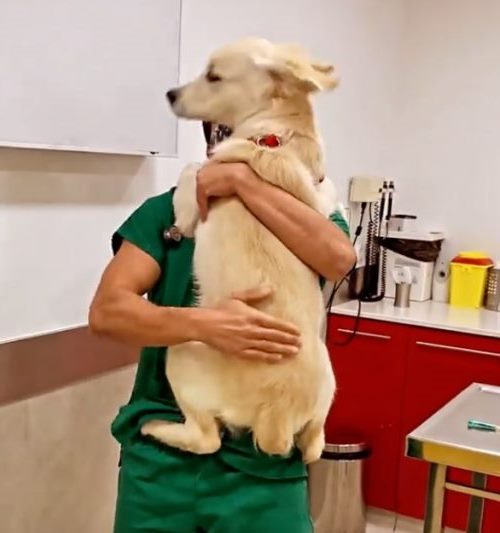 When a furry patient comes to his clinic to receive a vaccine, André approaches him with needle in hand while playing a little game for them using positive reinforcement to make it playtime and treats, without the puppies noticing that they will be vaccinated.
"Whenever we do a procedure, we must treat it positively," André said.
What André does may seem unconventional, but patients love him for it and that is really what this doctor cares about.
Thanks to all these fun activities, André's patients, who do not stop wagging their tail, do not feel the sting and associate the visit to the vet with games, treats, smiles and especially a lot of love.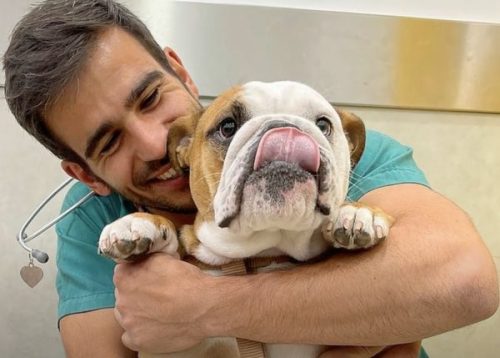 Puppies keep wagging their tails and their owners can't stop thanking this doctor and animal lover for treating their pets with such care.
Bu gönderiyi Instagram'da gör
It is very motivating for the human parents of these furry animals to see that their pets do not suffer when they have to receive the vaccine or any other treatment to stay healthy.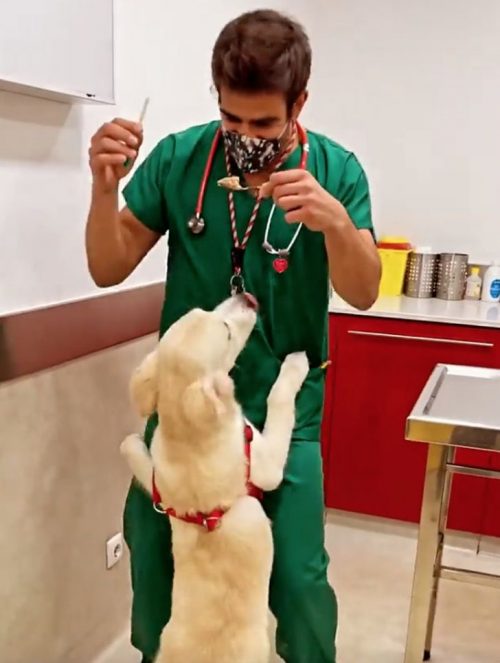 André highlights the importance of practicing positive reinforcement and the convenience of not placing the dogs on the surface of the metal table directly.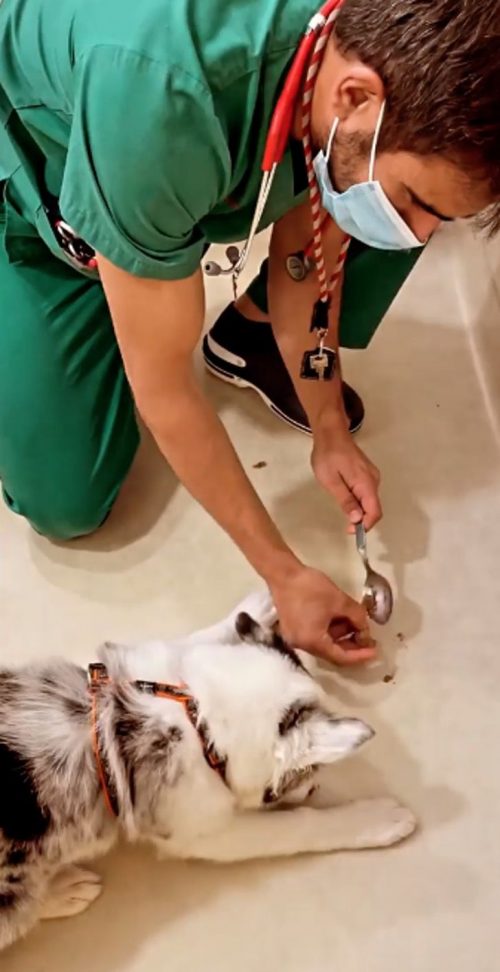 In his office, André uses a pad on which he places the dog. Some puppies are vaccinated on the ground and if it is necessary to dance before a fun samba they do it, anything to keep the puppy happy and distracted is welcome.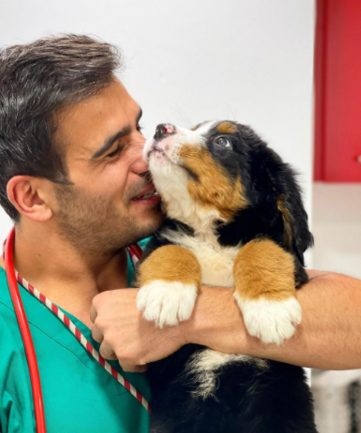 Share this wonderful and exemplary story that can be put into practice anywhere in the world.