When we see stories of animals cruelly treated by those who should give them affection, respect and affection, but also freedom and food, our soul hangs by a thread. We tend to feel dejected, but the good news is that there are hundreds of organizations that fight to the end for your well-being.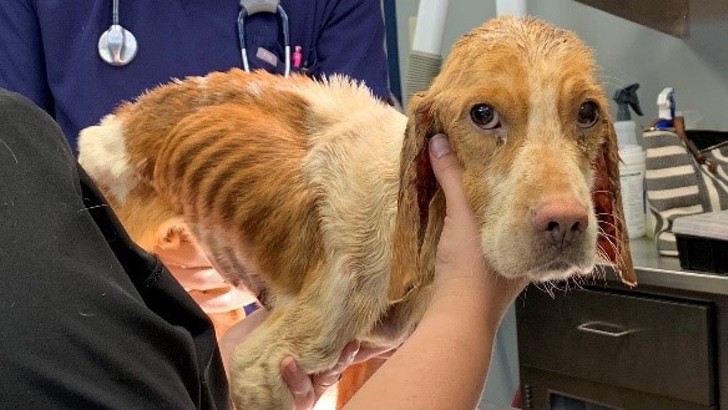 On July 1, a disturbing situation was reported to volunteer members of Fort Wayne Animal Care and Control, Indiana, United States. A puppy was confined in an unworthy cage, deprived of food and water for a long time.
The space in the enclosure where the animal was found was extremely small, dirty and lacking the slightest care. According to the authorities, an investigation is being carried out to find the whereabouts of the person or persons responsible for such a cruel act.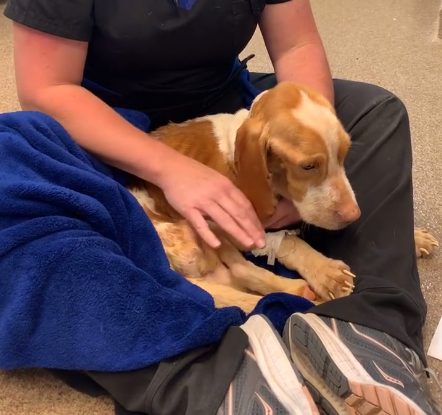 Although they managed to rescue him, the state of extreme malnutrition made the rescuers' hair stand on end. The puppy was simply in the bones. He would surely have died, had it not been for the quick action of the pedestrian who saw him on a street in the city of Fort Wayne, specifically on South Anthony Boulevard.
He was so weak, he couldn't even take a step. The situation of the bony was worrying and daunted the heart. Therefore, the Fort Wayne Animal Care and Control staff took over the care of the animal.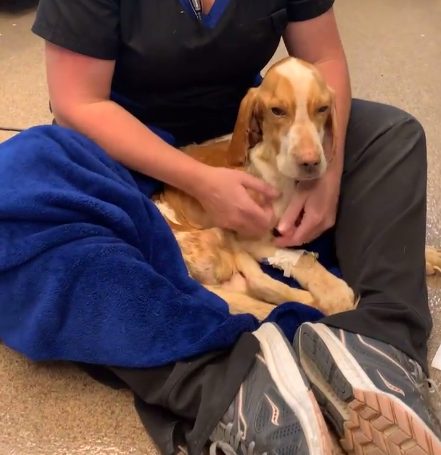 "When we found him he was immobile. I don't know how long he must have been hungry and thirsty, but it sure was an eternity for the puppy. We will not rest until we know who they were or who was the culprit, "said the rescuers.
It has not yet been determined for sure which breed the poor, helpless puppy belongs to. It appears to be a male Beagle or a Brittany Spaniel mongrel. According to vets, he would be about a year old.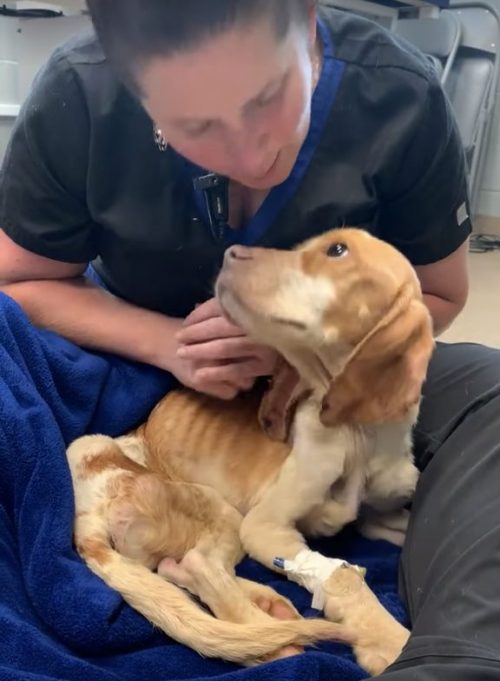 Currently, the furry is protected and being well cared for by the people of the pro-animal organization. At the same time, the investigations continue to have more information about the person responsible for the dog, and thus initiate the respective judicial process.
"The puppy has been progressing satisfactorily. We only hope that they find their captor, he is punished and that events like these do not continue to be repeated ", they added from Fort Wayne Animal Care and Control.
And, the truth is that, we also look forward to finally finding someone who had the misfortune of keeping this poor little dog in such a deplorable state, without food, water, or the will to live. Fortunately, he is recovering to be welcomed into a true home and to live at last.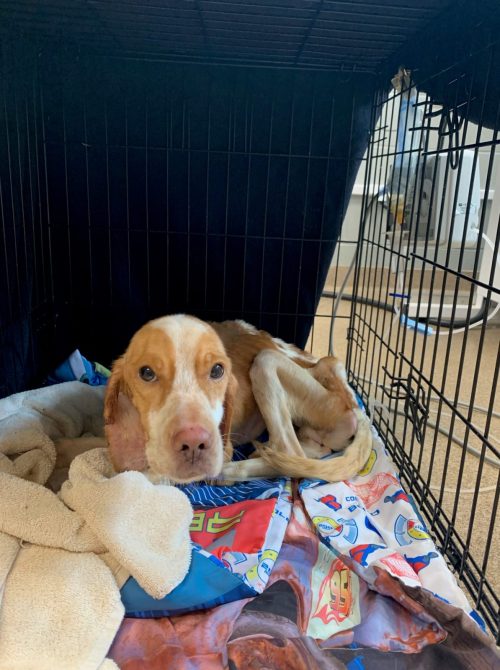 It is unfortunate to have to review these types of situations every day, but the only way to change the landscape is if we know how to face so much injustice. Let's raise our voices together by sharing stories like these, the world should know them.