It turns out that raccoons have a natural ability for painting – just take a look at Piper and Cheeto's work! There's no doubt that these two raccoons have a natural ability to create art with their legs. Their ability to be creative is fostered by their humans, Mitchell and Sarah Thyme. They not only provide the creatures with painting materials; they also give them enough space to produce their masterpieces.
The Thymes came up with the idea of allowing their raccoons to paint and observed the behavior of these animals. "The raccoons are constantly touching things with their hands to gather sensory information," Sarah tells My Modern Met. "We saw our raccoons do it, so we thought painting would be a fun activity for them."
On each canvas, we can see raccoons used many colors. Some pieces have a minimalist aesthetic with a few diffused marks, while others have artistic spots that mix the pigment on the canvas. The finished paintings are as rare as Piper and Cheeto. "Each of our raccoons has their own style," says Sarah, "and we can usually tell the difference between their art!"
The raccoon paintings are for sale on the Thymes website, Tito the Racoon. (Tito is the name of their first raccoon, who passed away some time ago.) ) Most of them are sold out, and it is not known when they will create more. "Our raccoons paint when they feel like it," Sarah explains, "so there's no set amount of time on how long it takes them to make a painting."
Follow Piper and Cheeto on Instagram and learn more about life with raccoons on the Tito the Racoon YouTube channel.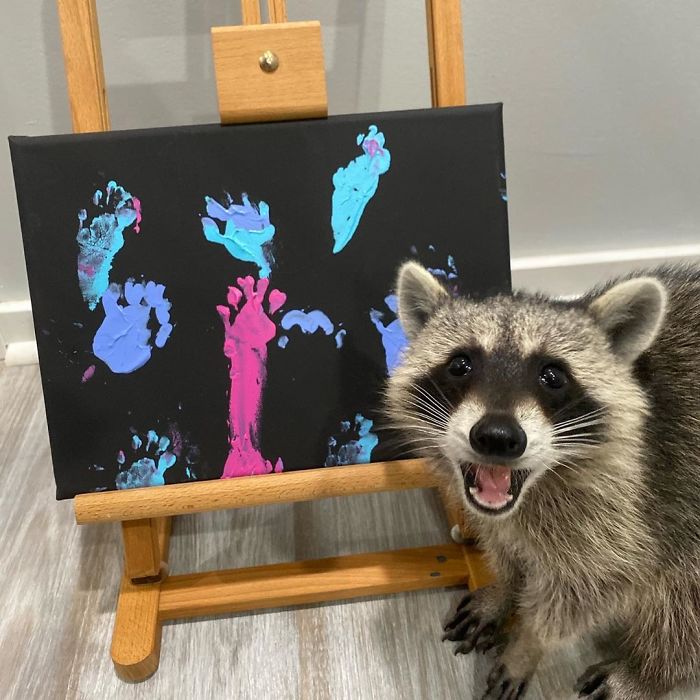 Photo credit: titotheraccoon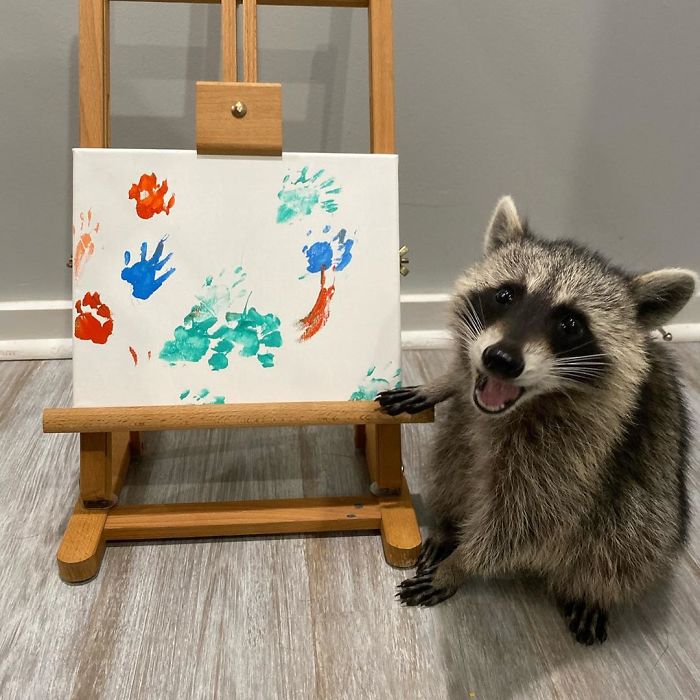 Photo credit: titotheraccoon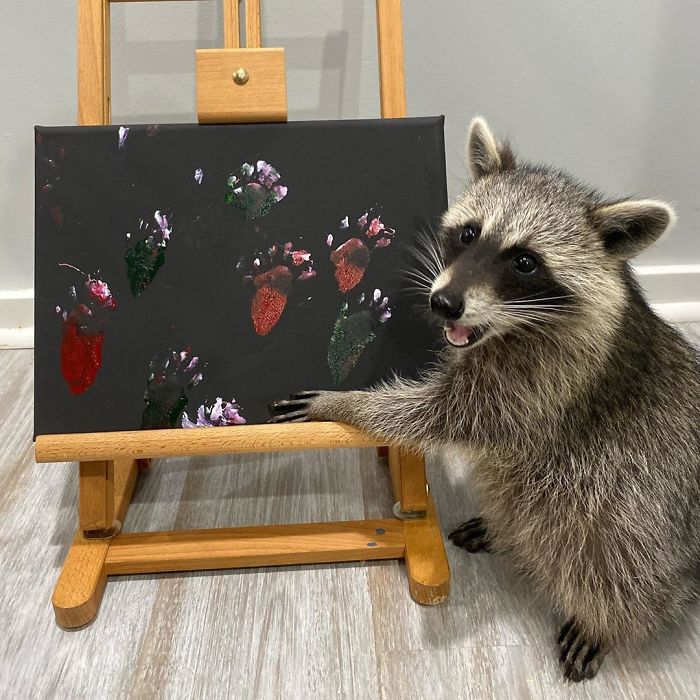 Photo credit: titotheraccoon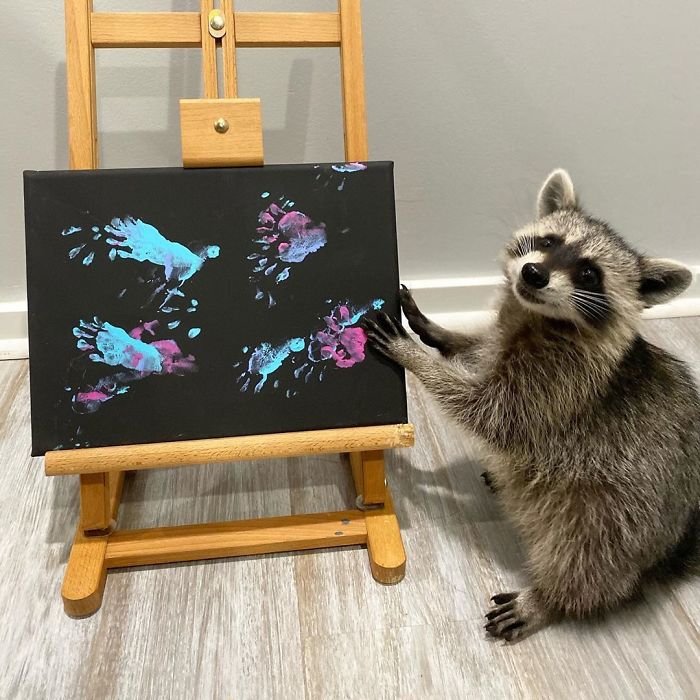 Photo credit: titotheraccoon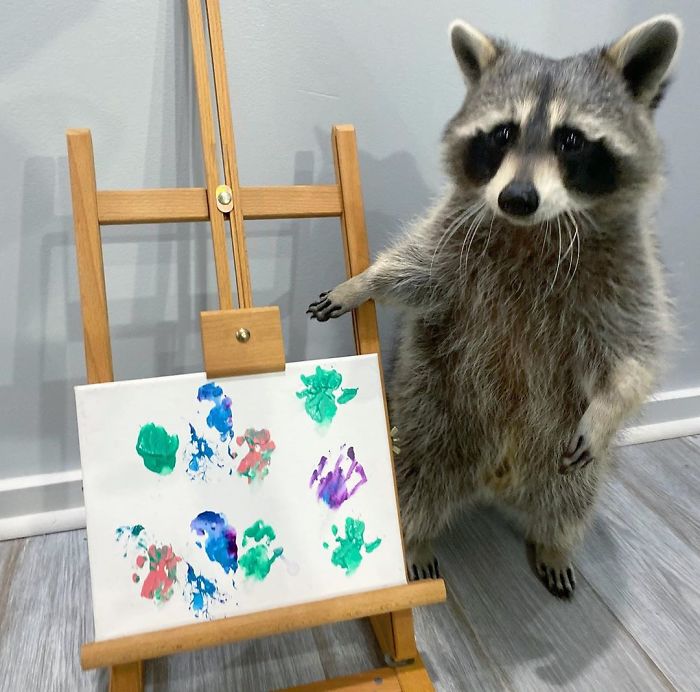 Photo credit: titotheraccoon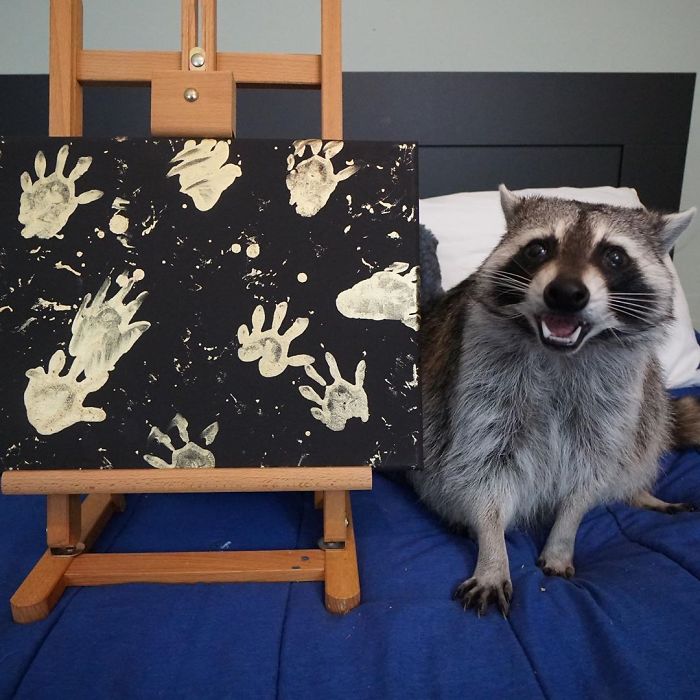 Photo credit: titotheraccoon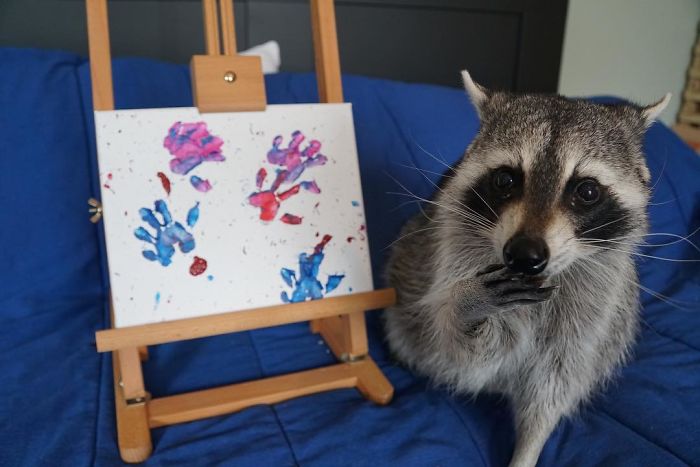 Photo credit: titotheraccoon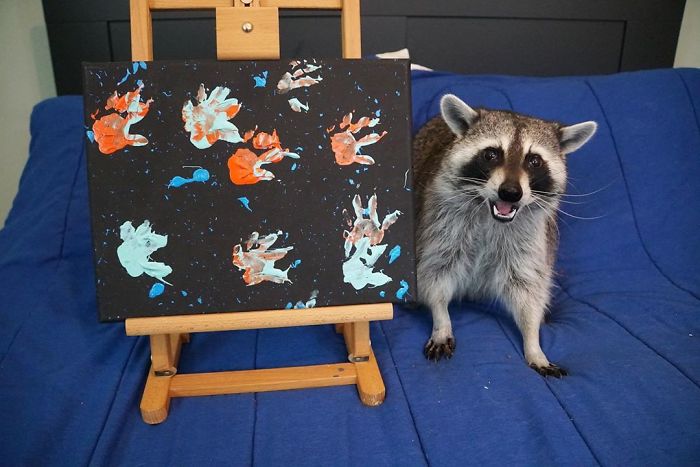 Photo credit: titotheraccoon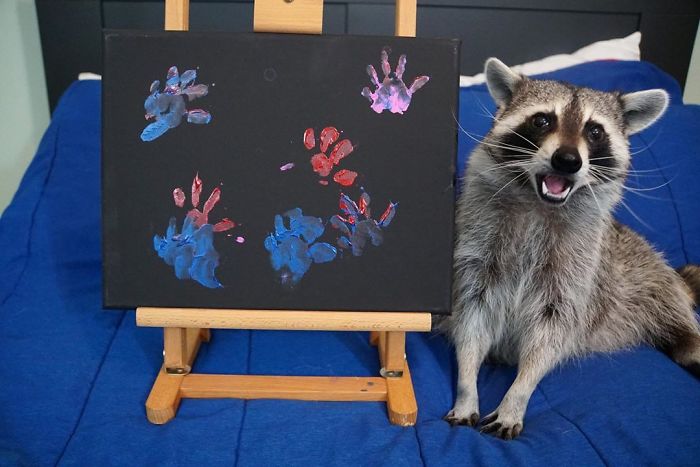 Photo credit: titotheraccoon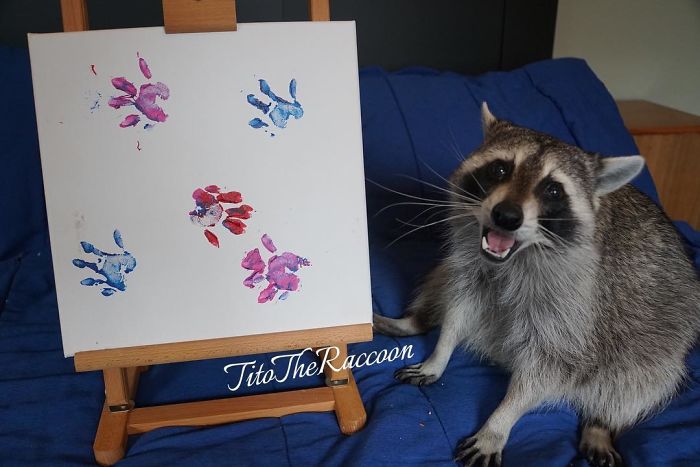 Photo credit: titotheraccoon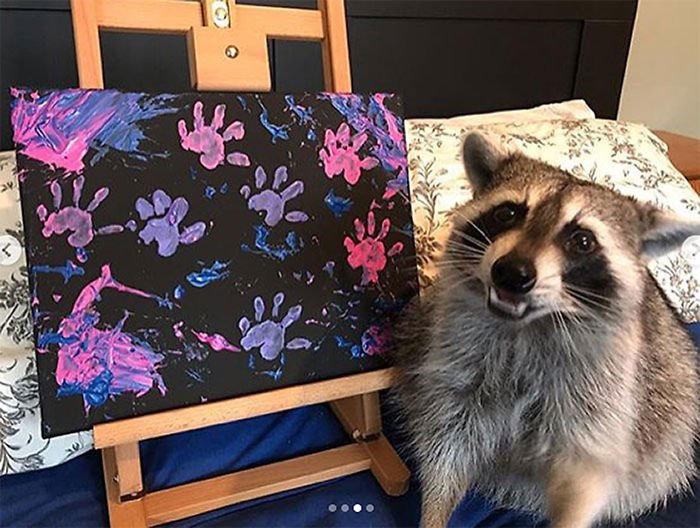 Photo credit: titotheraccoon