It is known that perfection does not exist, but after seeing these adorable flying squirrels, that opinion may change, because in reality this fluffy little species shows the beauty of the animal world in all its splendor.
The Japanese dwarf flying squirrel is recognized by its beautiful appearance, but, to tell the truth, they are so cute that they look like something out of the animated series Pokémon. This tiny species lives in Japan, inhabits the subalpine and boreal evergreen forests on the islands of Honshu and Kyushu.
Their bodies are generally 15-20 cm long and they have a charming little tail that is 10-15 cm long.
THESE FLYING SQUIRRELS ARE REALLY BEAUTIFUL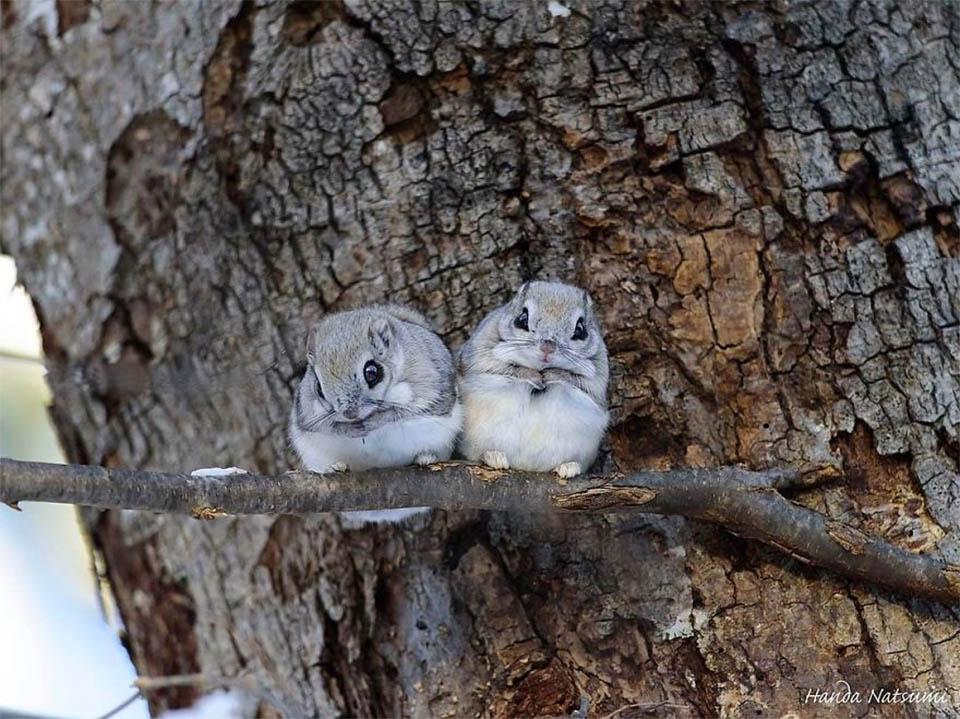 They usually spend the day hiding in the holes they make in the trees, and at night they go out in search of food.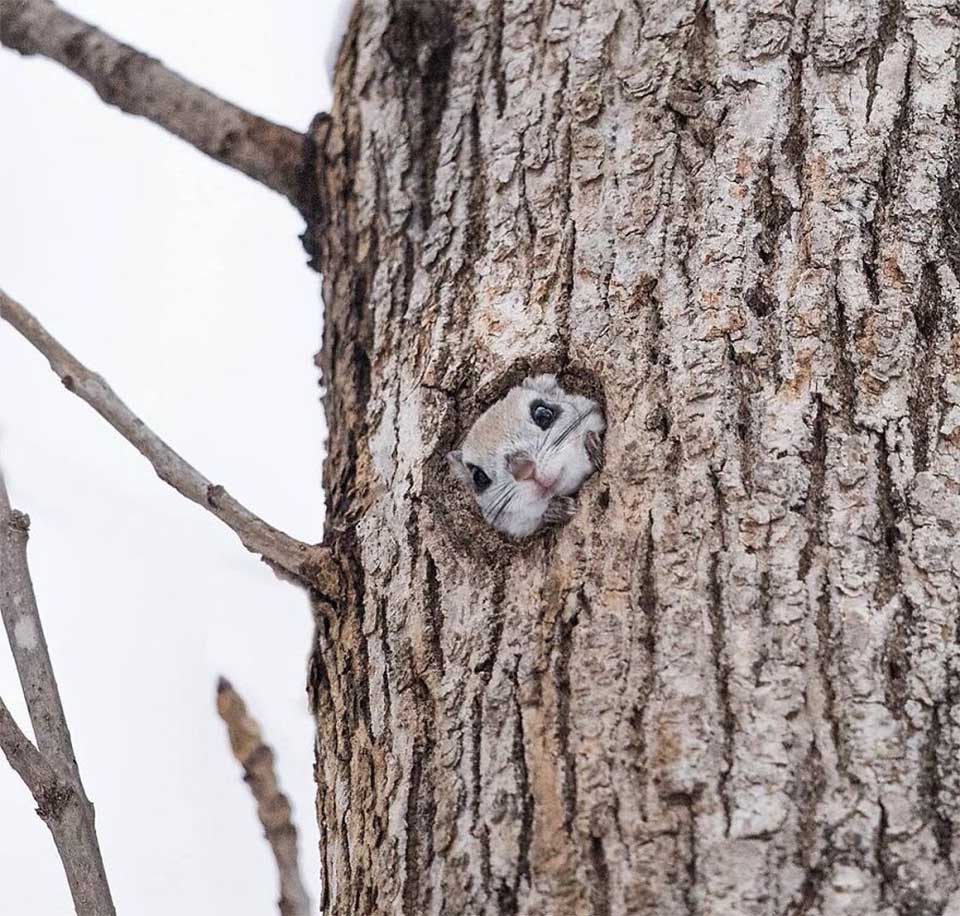 The food diet of these little creatures varies between: shoots, barks, leaves, fruits and seeds.
Luckily for everyone, wildlife and nature photographer Handa Natsumi has managed to capture several images of these squirrels in their natural habitat. The best thing is that he shares them on his social networks so that people can learn more about this species and many other animals.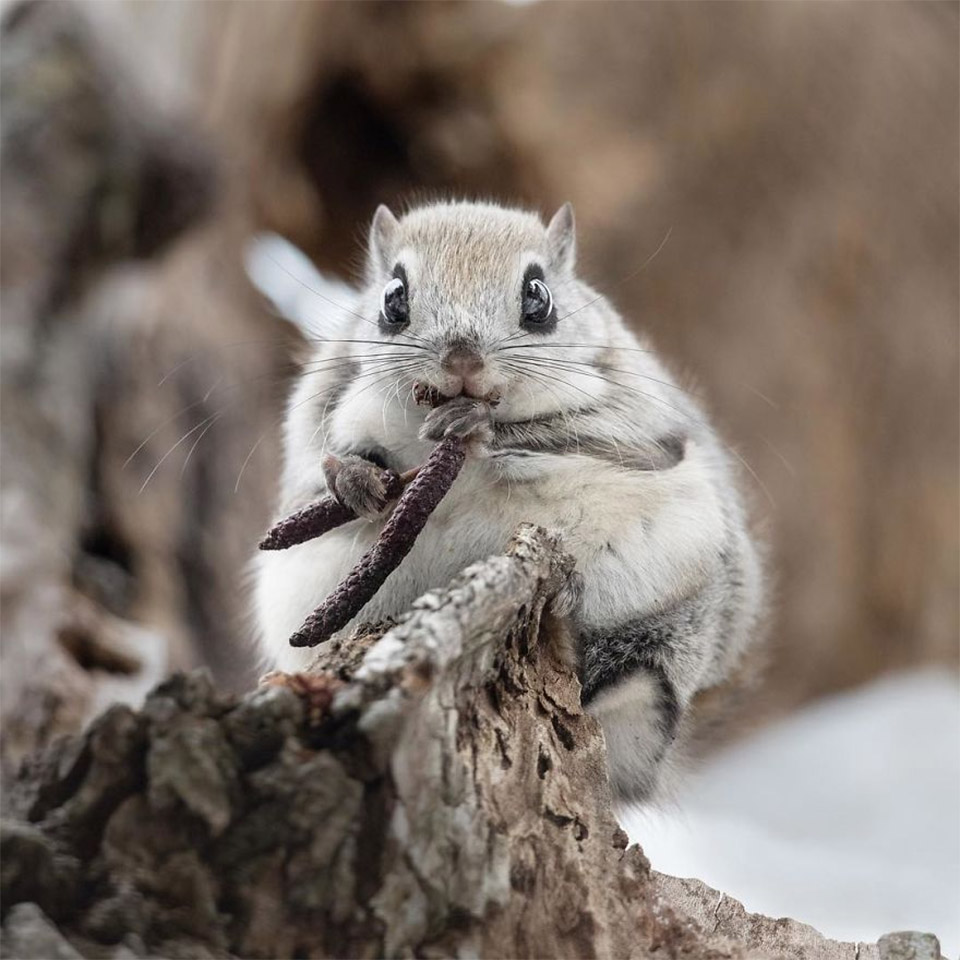 The dwarf squirrel makes its nests in the cavities of the tree trunks, and it is common for them to do so in a coniferous tree.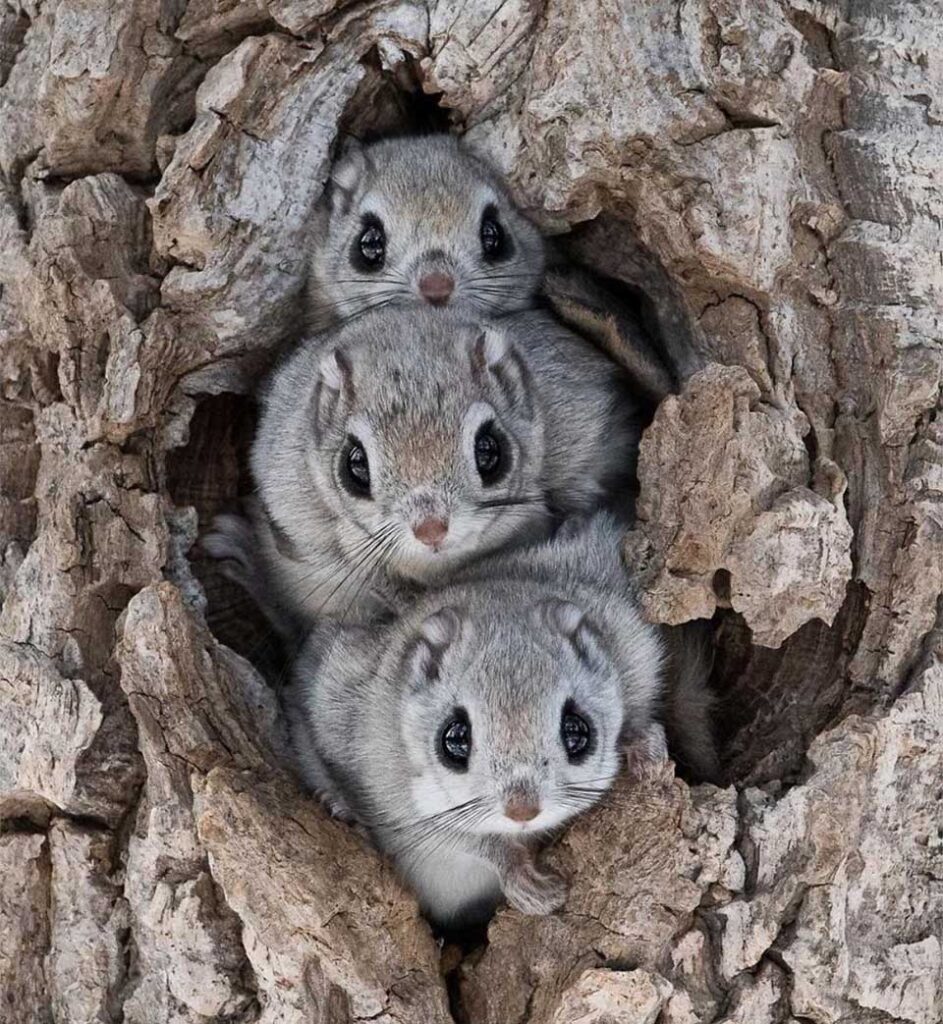 Their mating process takes place twice a year, generally from May to July, and their gestation period lasts about 4 weeks. They usually have an average of two to three offspring and, sometimes, up to five offspring per litter, with the mother being in charge of the care.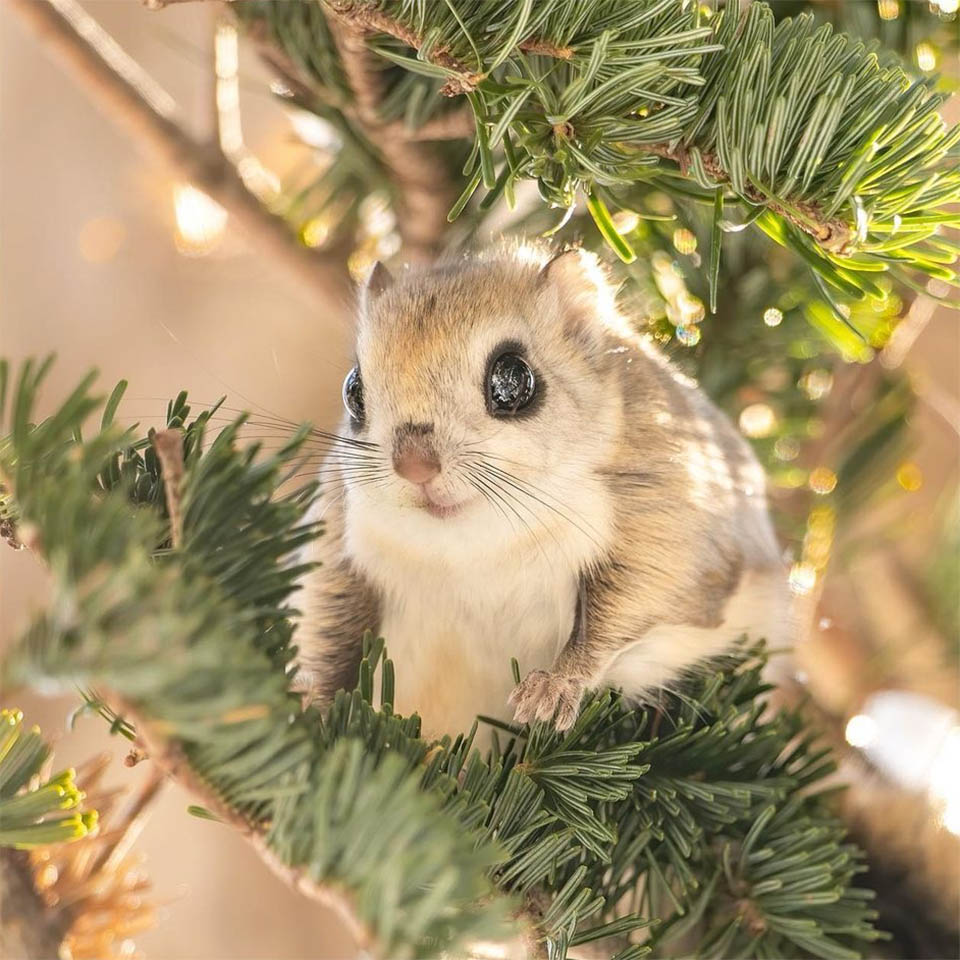 Babies are breastfed by their mother for the first six weeks of life, and during this period the females are very vigilant of their young.
Within its main physical characteristics; its back is known to be covered with gray brown hair, and a part of its belly is white. In addition, they have large, bulging eyes that allow them to see everything around them, and their tail has a flattened shape.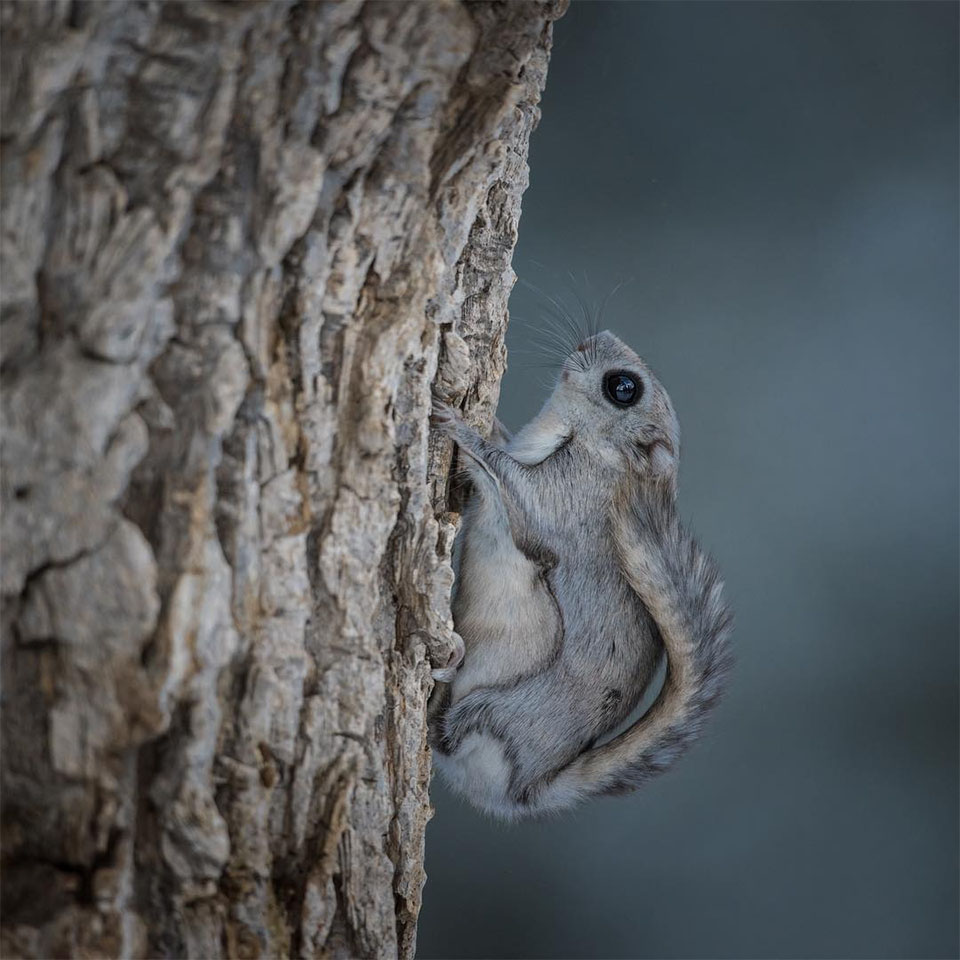 They have a membrane that extends from the forelimbs to the hindquarters, totally covered with skin that allows them to glide in the air.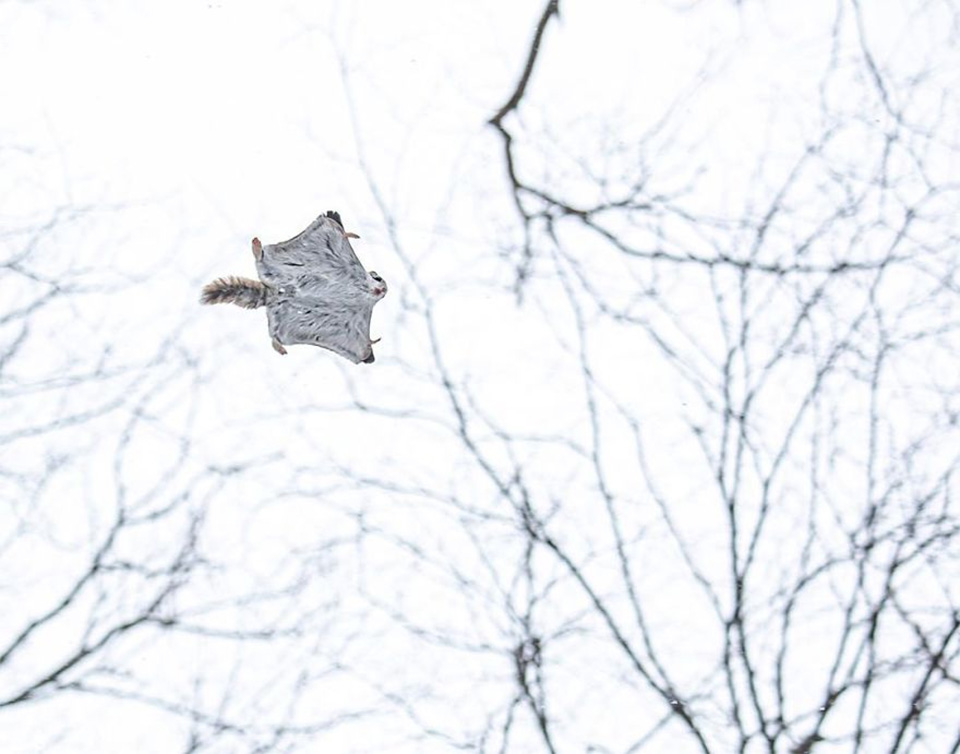 Although their name is flying squirrels, they do not really fly, all they do is move from one place to another using their membrane to glide.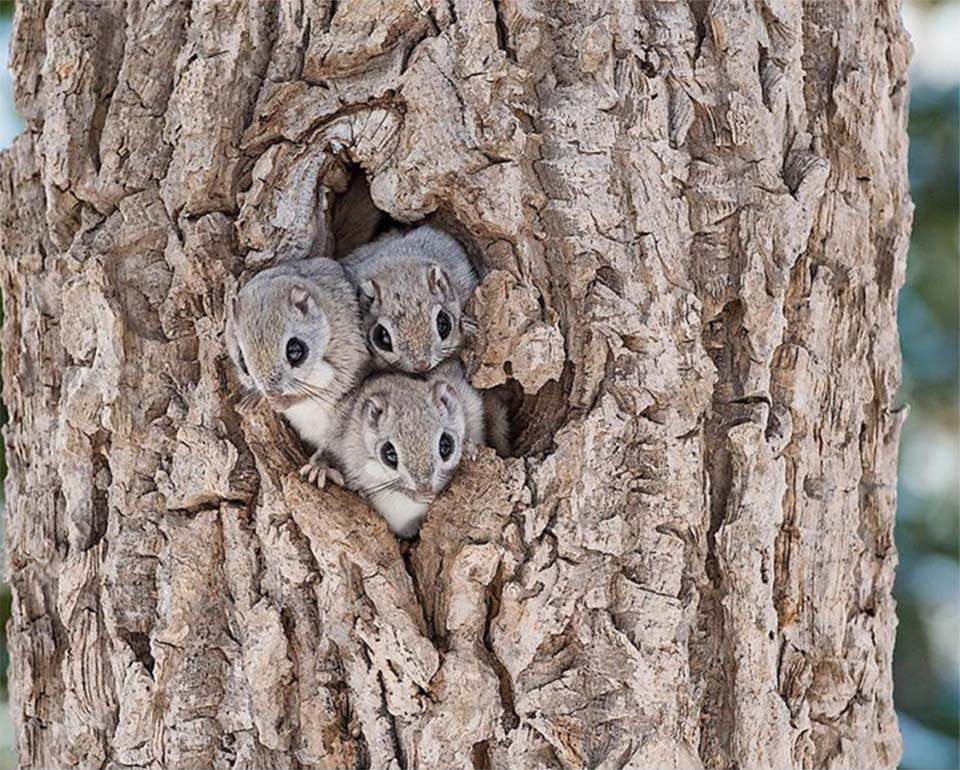 They can travel up to 100 meters in a single jump thanks to their membrane, and use this virtue to escape predators and move between trees.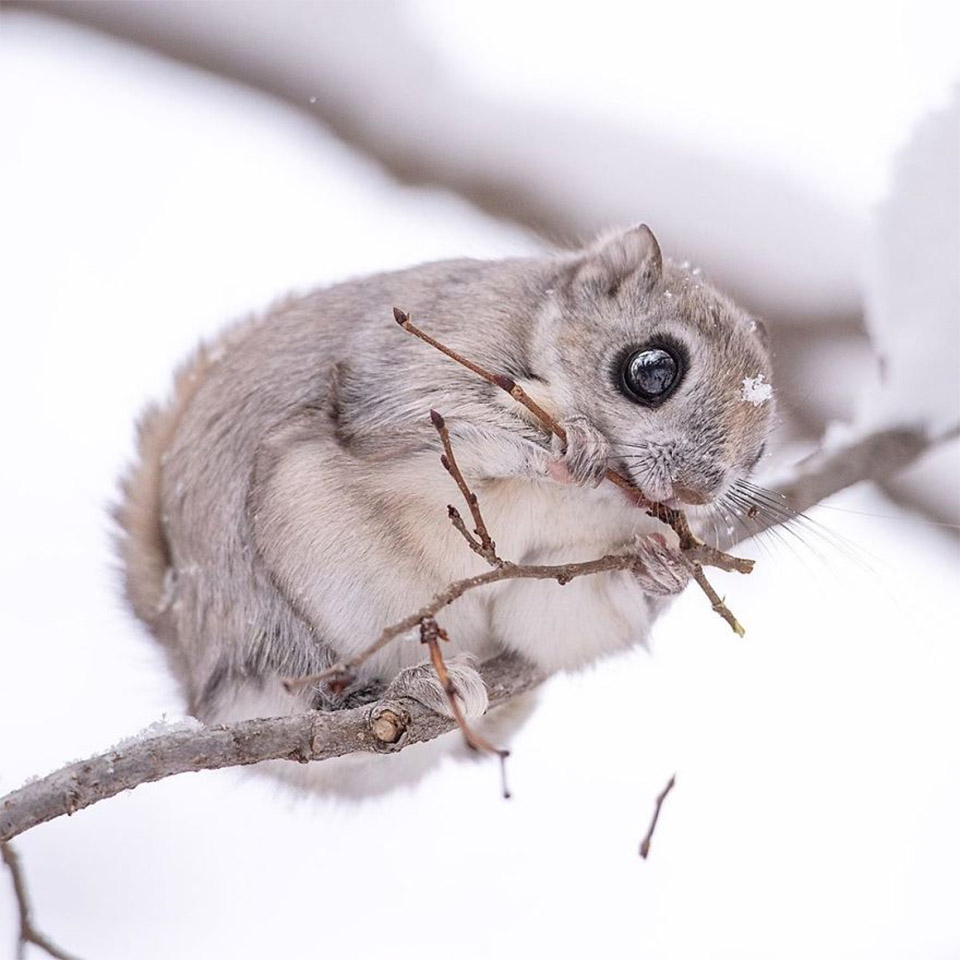 There is no doubt that these little critters are truly adorable and their fluffy appearance steals everyone's heart.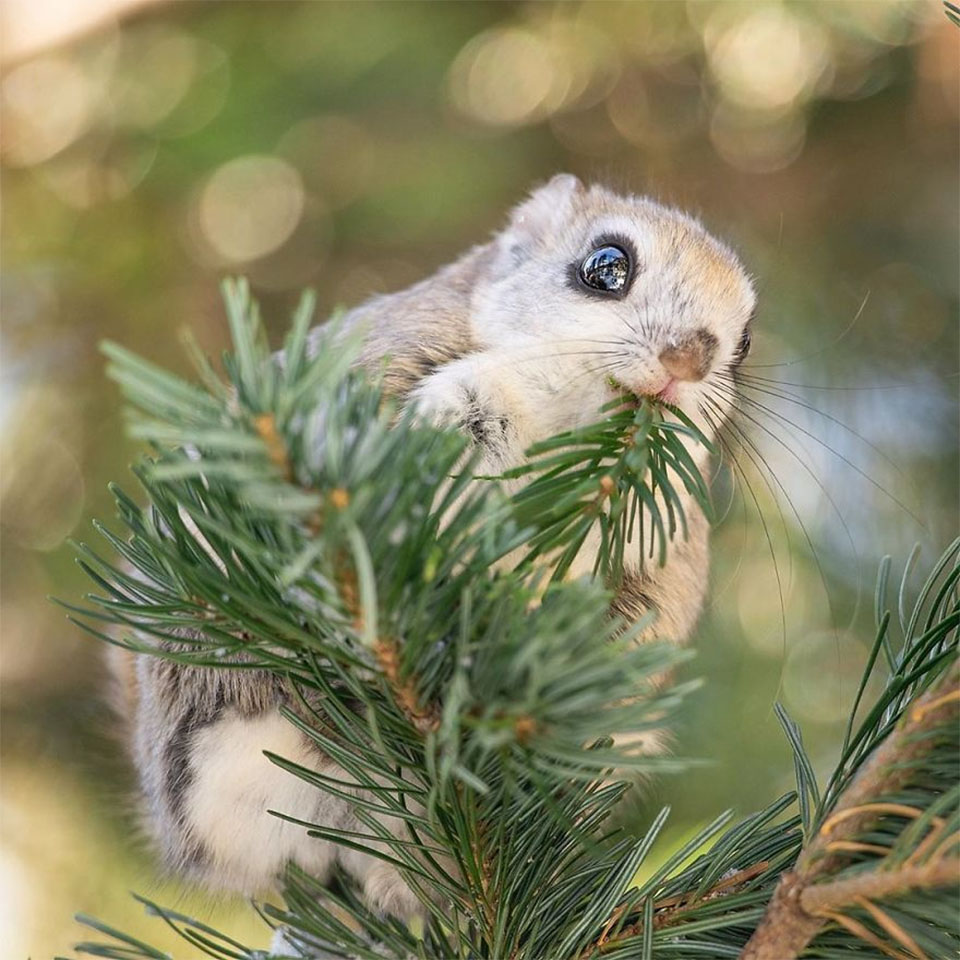 If you want to see more images of the squirrels or meet other species, you can visit the Instagram account of the photographer Handa Natsumi.