Probably one of the most heart-warming moment, a giant mastiff dog named Gordon sits every day at the end of his driveway in order to wait for 'his two girls' to get on their school bus safely.
It's the kindest video clip that you'll ever watch, proving once again that there is nothing in this world better than the love and friendship of dogs. These animals create unbreakable bonds with people and really do their best to help them.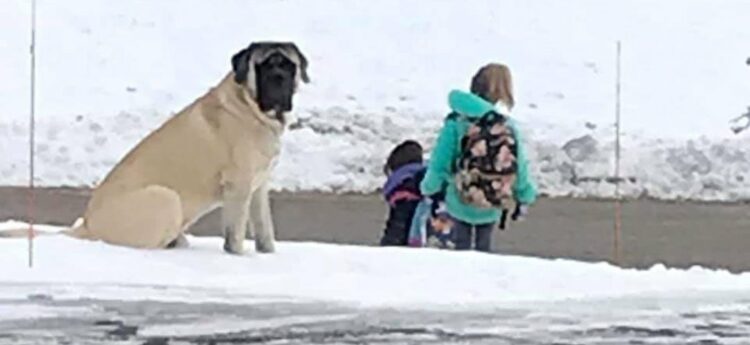 As you'll watch in the video, the sandy-colored mastiff waits until once the children are safely on the bus.
The video was shared by the Twitter account Humor and Animals.
Not long after the clip, there picture released from Gordon's owner, Becky Lynn, showing a proud Gordon who was standing in the snow beside his girls, waiting for them to get picked up for school by the bus.
every morning, gordon waits for his girls to get on the school bus safely
(Becky Lynn FB) pic.twitter.com/w964BIkgDD

— Humor And Animals (@humorandanimals) December 15, 2019
Isn't that just amazing? We really don't deserve the kindness of dogs.
No doubt, these two little girls are incredibly lucky to have the wonderful Gordon as their protector and best friend for years to come.