The Chorrillos area, Peru, was one of the areas that were most affected since the heavy rains, floods and floods began in both Peru and Ecuador. In 2017, the rains caused heavy landslides due to the overflowing of the Huaycoloro and Rimac rivers. Around 70 deaths were recorded and more than a million families living nearby had to leave their homes in order to stay safe.
The huge rains were caused by the phenomenon known as El Niño Costero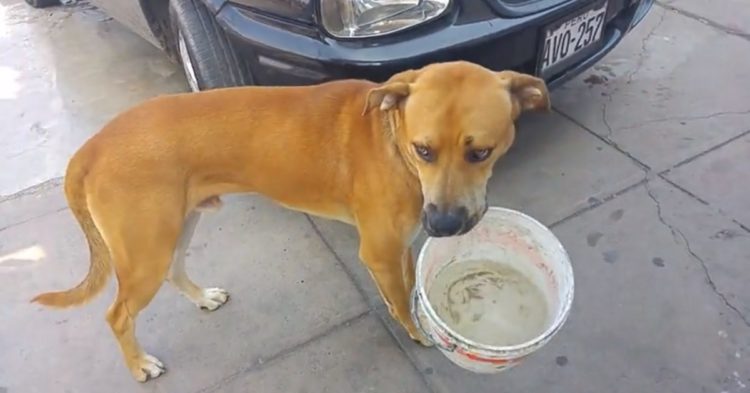 Little by little, many areas began to recover, but one of the services that took the longest to normalize was the distribution of water by Sedapal. The company had to suspend the distribution service while the necessary measures were taken to clean up the vital liquid. This caused severe water shortages in the districts of Lima and Callao.
The water was reaching the houses mixed with mud.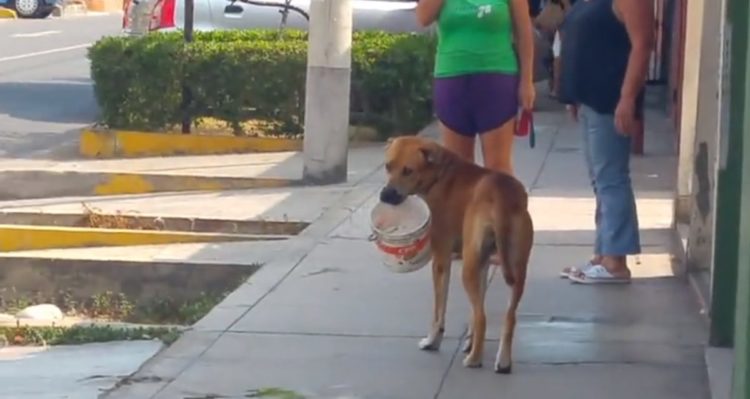 But as often happens with our furry friends, a cute little dog managed to make many people smile in the middle of the difficult situation. Near the queue to get water in Chorrillos, some neighbors observed that there was a dog that, like everyone else, was carrying a bucket of water and was diligently heading to take it home.
Tanker-type trucks were arranged to provide water to the inhabitants.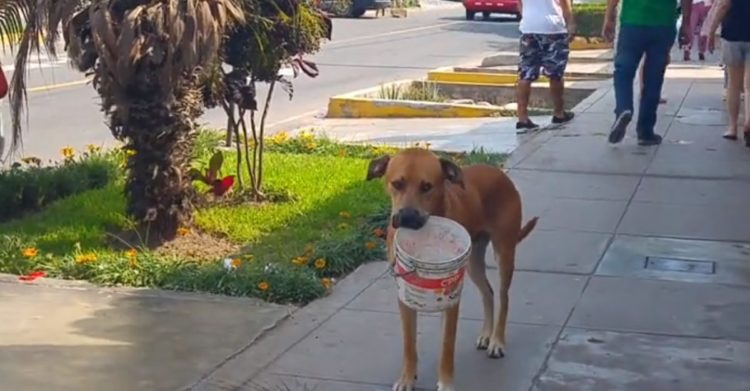 Neighbors were very impressed by the industrious little dog who did not stand on his feet in the midst of the crisis and who helped to collect drinking water; so they recorded it and in a matter of a few minutes the video went viral.
Everyone, including this puppy, was carrying buckets to be filled in the truck.
In the video, neighbors marvel at the way the dog carries his bucket of water and wonder if he is lost. Luckily, shortly after, a lady arrived who claimed to be the owner.
A medium-sized dog should consume at least three liters of water a day.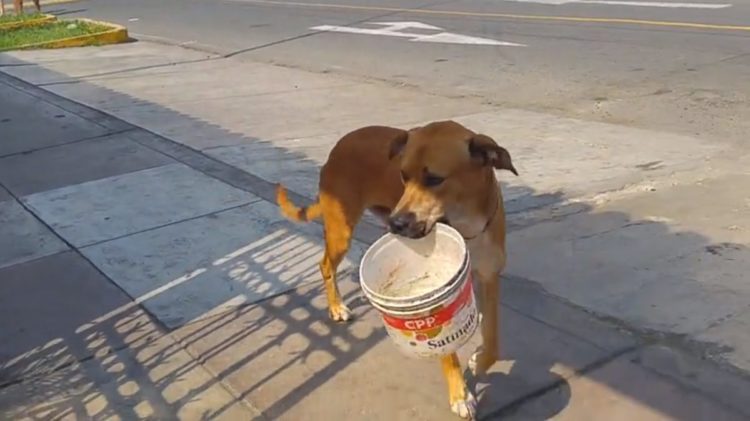 When Peru managed to recover from the landslides, many remembered the puppy so collaborative that he demonstrated the great advantages of having the affection of a puppy at all times.
After 5 days of water shortage, the company was able to restore service in most of the affected areas.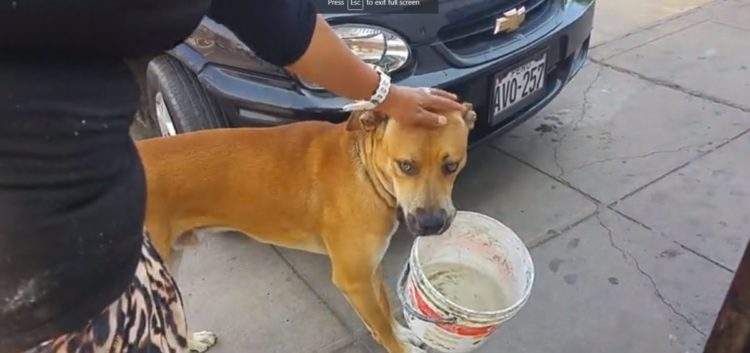 Although the incident happened 3 years ago, it has once again circulated on the networks, remembering the "puppy in the bucket" who drew so many smiles in the midst of the crisis.
Without a doubt, the family that had the help of this little hero felt very fortunate for his moving contribution.
We invite you to share this emotional video to remember the inexhaustible advantages of having a puppy as an ally at all times.