Every dog requires love and care, especially when they are only a few days old. But, sadly, there are hundreds of homeless furry people who live in the most inhospitable places, waiting for an opportunity to have a decent life.
This dog made a battered boot her home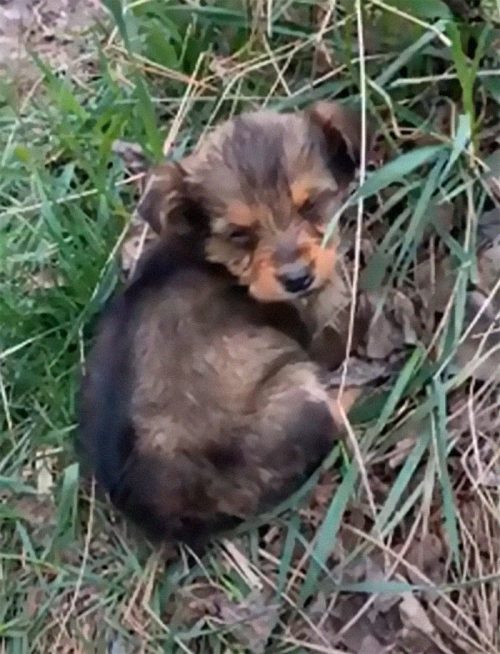 Goran Marinkovic is an animal lover who lives in Serbia and often takes to the streets to provide some food to all the homeless dogs in his city. However, he never imagined that on his way he would meet a defenseless dog clinging to life.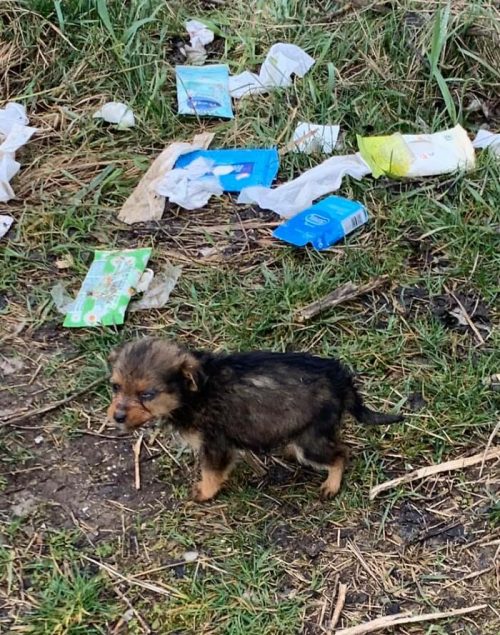 It was an especially cold day and I was walking through a garbage-strewn area. It was then that he began to hear a series of tiny cries crying out for help; he followed the wailing until he found an old boot inside which rested a fragile black and caramel colored dog.
The little girl made up for her mother's presence with her boot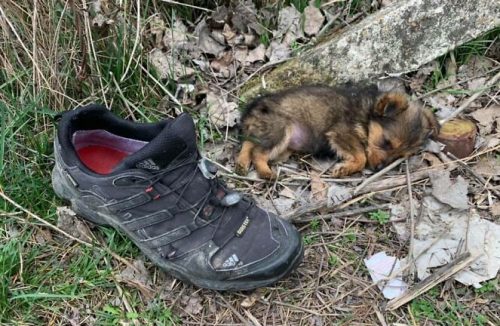 As soon as he saw her, Goran brought food to the dog. It was evident her bad condition: she was shivering with cold, she was wet and completely hungry. She devoured every last bit of the food that the good man gave her, and then went back to the side of the boot.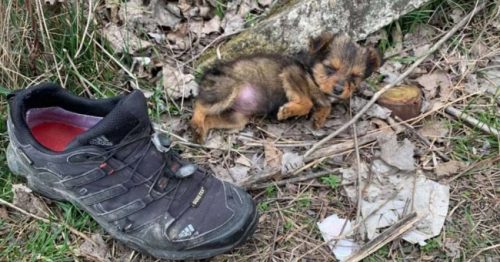 "The boot could have served him to hide from the rain and the sun. The dog was thrown in the trash, I found her by accident. It would be nice to find someone who can and wants to take care of her, "wrote Goran on his social media.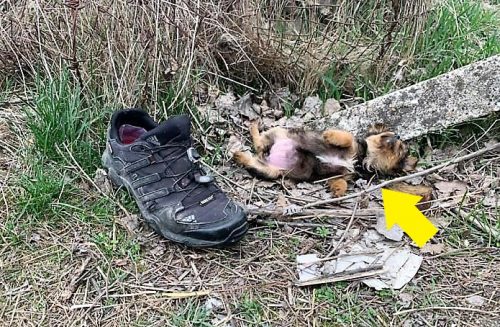 For Goran there was no doubt, someone had left the dog there to get rid of her. But he was not willing to allow the little girl to lose her life, although her condition was delicate due to her young age.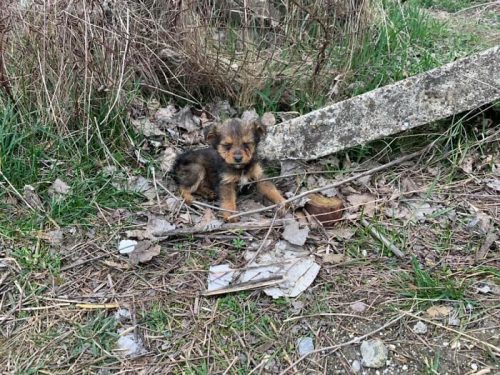 The man took the dog to the vet and named her Smesten. He didn't know if she would survive but the furry girl struggled to hold her breath. To support her even more, he welcomed her into her home to give her all the care she needed, after all she was just a baby who had bad luck.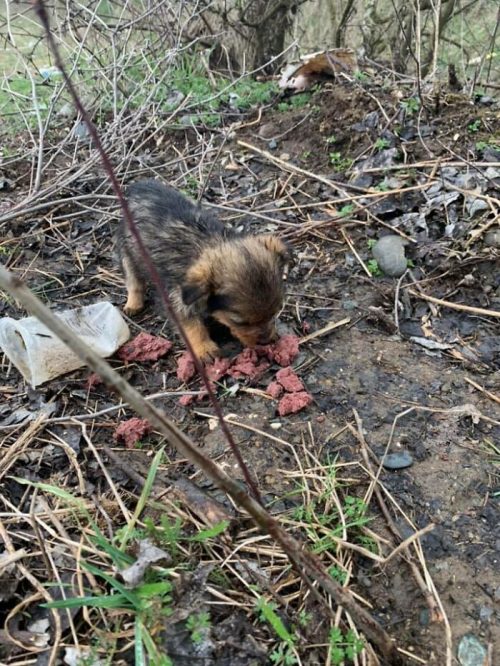 Goran welcomed the dog home with a fluffy teddy bear. Smesten kept playing with his new toy; dragging and biting it between the sofas in the room; her for the first time she was receiving love.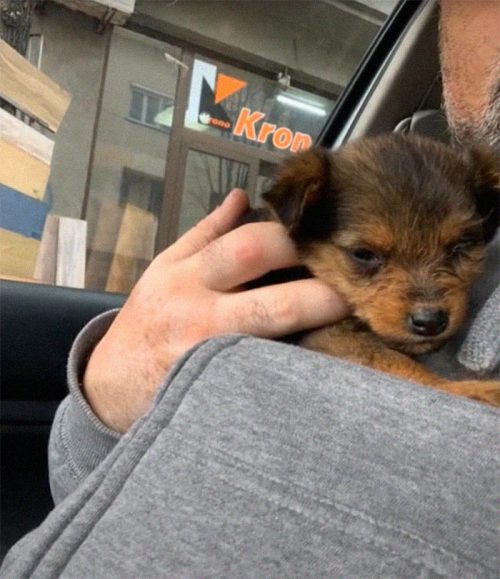 The care that Goran gave the little dog worked and, little by little, Smesten regained her vitality. She gained weight, her fur filled with a beautiful glow, and she began to see the good side of humans.
Smesten's joy and energy came to the fore to win Goran's heart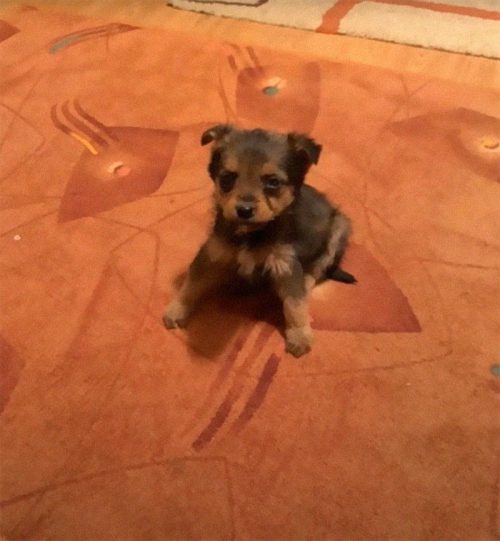 In just 6 months, Smesten's appearance and life completely changed. She is extremely energetic and enjoys playing everywhere; although sometimes she also chooses to rest at ease and sleep like the cute little angel that she is.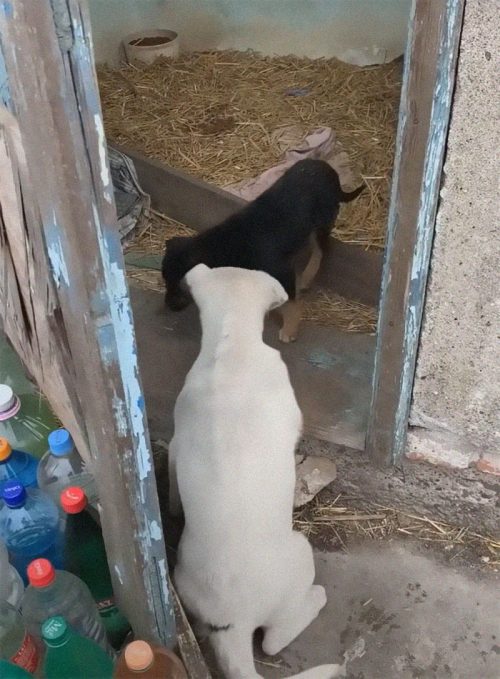 Goran officially adopted Smesten, along with his partner. Now the furry girl has loving parents who always look out for her for her well-being and she also has many canine siblings who pamper her enormously because she is the smallest of the group.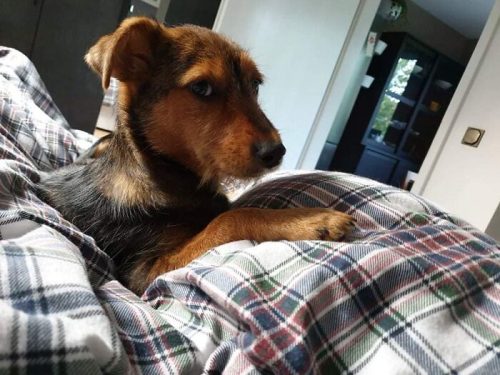 Smesten has become Goran's faithful companion, especially when he goes out to feed the homeless puppies that roam the street. Unfortunately, more and more innocent animals are in need of emergency help.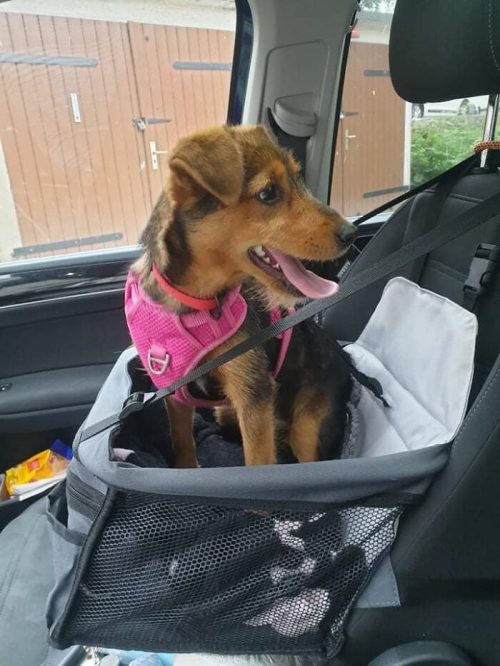 "I feed the animals in the street, which do not receive food from humans and have no owners. Their number is constantly increasing. It's sad to know that people leave their animals so carelessly, "says Goran.
Her change has been impressive

Today Smesten and Goran feed 100 street puppies and kittens every day. Although they do their best, they know that these little beings will only be safe when they find their own home.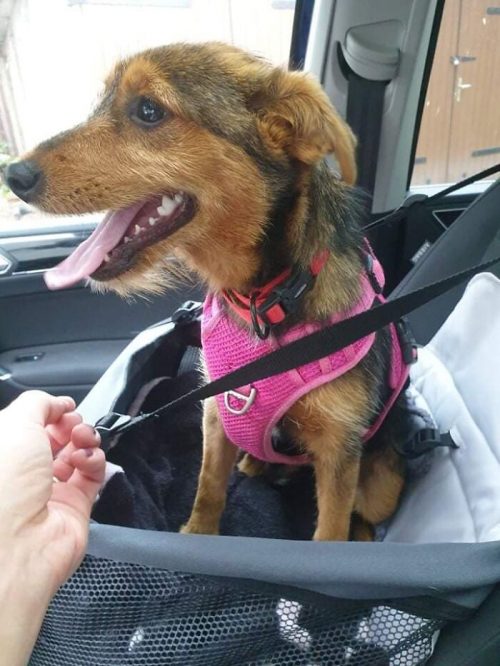 Thousands of animals await in the streets, eager to have a family. Do not hesitate to open your heart to take care of them, remember that they all deserve love.