When the dog's nails are long enough to touch the ground, it is as important for them as it is for us to be properly trimmed and cared for by the necessary equipment and people who know their job. Regular nail clippings are important for dog's happiness, health, and well-balanced.
Long nails on a dog are painful and that stinging sensation is a torture for them all day. No dog should have to suffer the pain from this kind of absurd reasons. The folks at the Humane Society of Marion County, Florida, recently found a stray dog with the worst nails they'd ever seen.
The 10-year-old Labrador mix arrived at the shelter in poor condition. She was full of lumps and had the longest nails shelter workers had ever seen. According to a Facebook post, "Some of Docena's nails were so long they began to TWIST and painfully curl around each other." The only way the dog would have wound up like that is from pure neglect. No one knows how long she was on her own, but they do know her nails were in dire need of urgent care.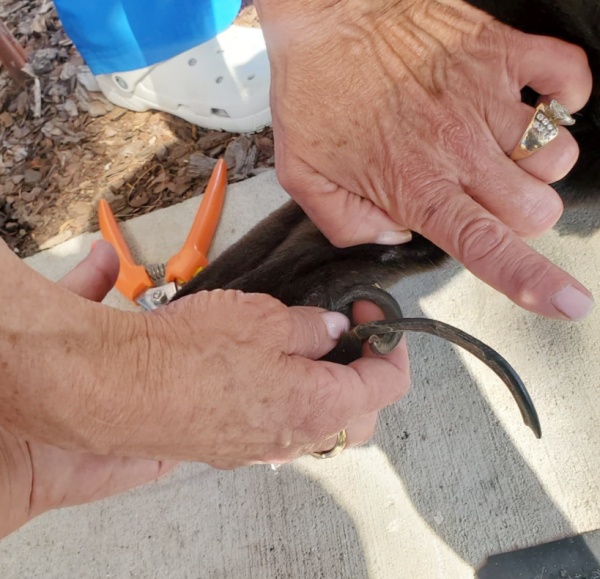 Because Docena's nails were so long, it took a long time and attention to nursing. Moreover, some tumors had to be removed under anesthesia. The shelter reminded everyone that more than one-quarter of female dogs who are not spayed will develop at least one mammary tumor in their lifetime. These tumors are often dangerous for dog's health, so it is a good idea to have a dog spayed or neutered when appropriate.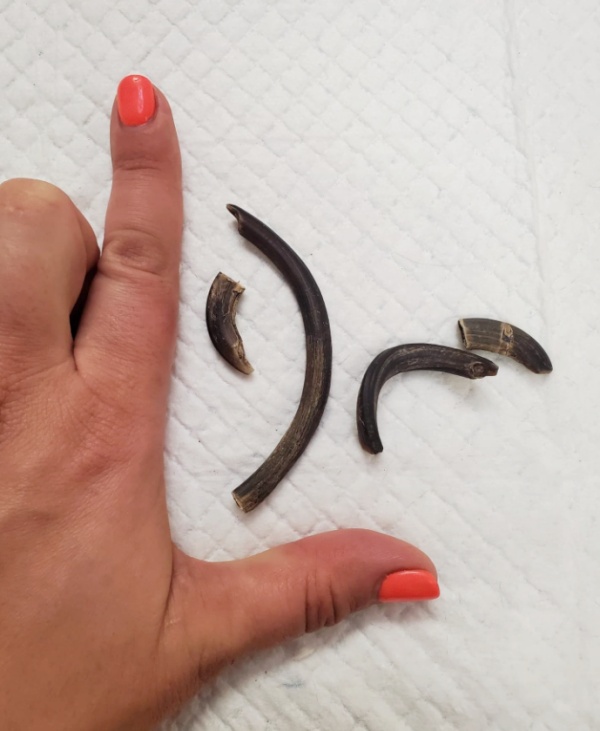 They also discovered the dog has a leg deformity that she was likely born with. But it doesn't looks to cause her any problems, as she actively uses the leg without any problem at all. As Docena slowly recovers and starts to feel the joy of walking without very long nails, she will be cared for by the staff at the Humane Society. We wish her all the luck in recovery and remind our readers always to check their dog's nail length. Your veterinarian or pet groomer can assess if it is time to clip them.