Sometimes the sighting of curious marine animals on the shores of the sea can become a death sentence for the creatures.
There are many cases of dolphins, whales, sharks and other specimens that, when encountering humans, seem to have met death head-on, as people lose all sense and make the discovery a daunting spectacle.
In France, something very different happened with a group of students.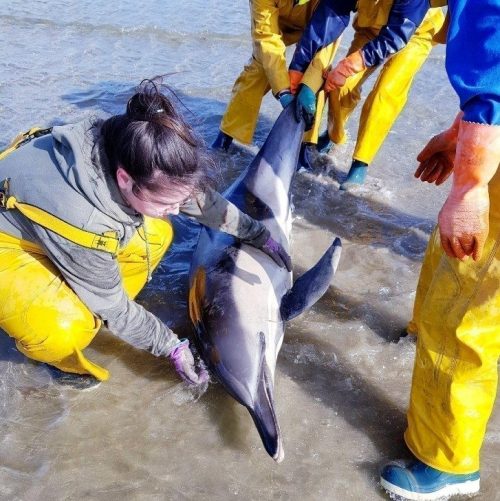 On March 15, a group of students from the Daniel Rigolet Maritime and Aquaculture School of the Cherbourg commune rescued a pair of dolphins that were stranded on the beach of Saint-Vaast-la-Hougue.
The second-year schoolboys were in practice at the establishment's oyster farms when they noticed the presence of a dolphin and her calf.
The suffering of the creatures was evident and these young people were not going to tolerate it.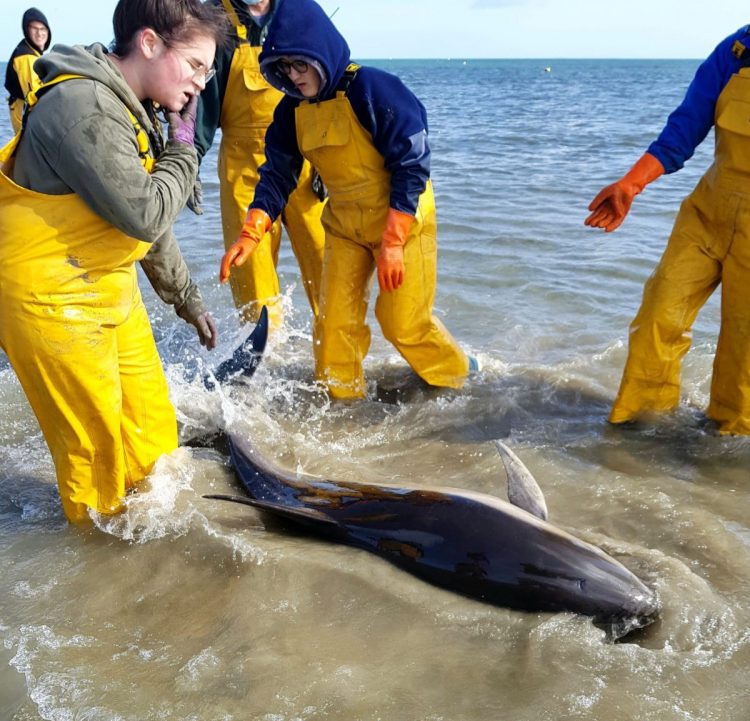 The position in which the cetaceans were was obviously uncomfortable and especially the mother was suffering a lot.
The group had to supply him with some water through his vent to prevent him from drowning, while they planned the maneuver to return them to the sea.
These young people are an example for humanity.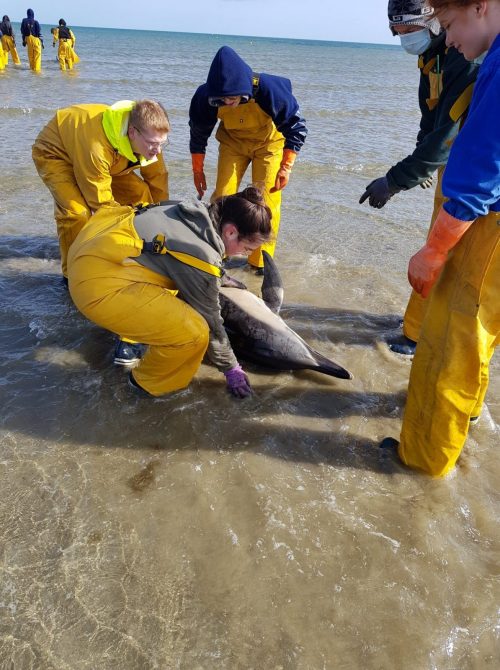 The dolphin was large and this made it difficult for the young people to try to take it back into the water without doing any kind of damage to it. After hydrating her, they used their hands to carry her but the matter seemed pointless.
"We were afraid of hurting him. I was scared and stressed, "said Flavie, Cathy and Océanne, three of the students who participated in the rescue.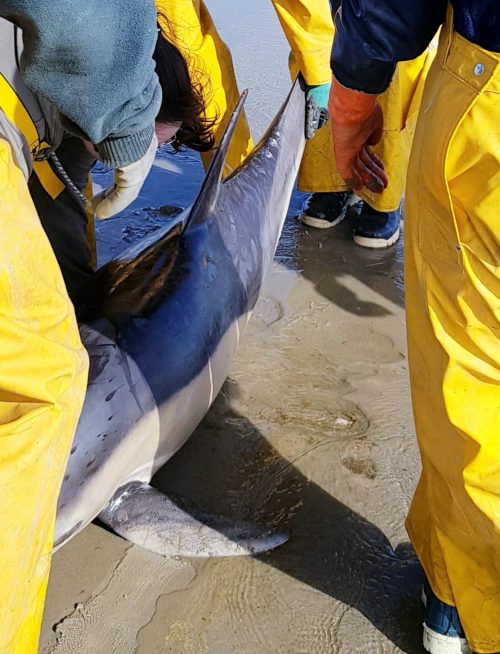 Aware that they were dealing with a life, the young women preferred to alert the professionals so that the rescue would end in the best way. After a phone call, the firefighters of the place arrived and helped the girls in the noble work.
The decision was the most successful at that time.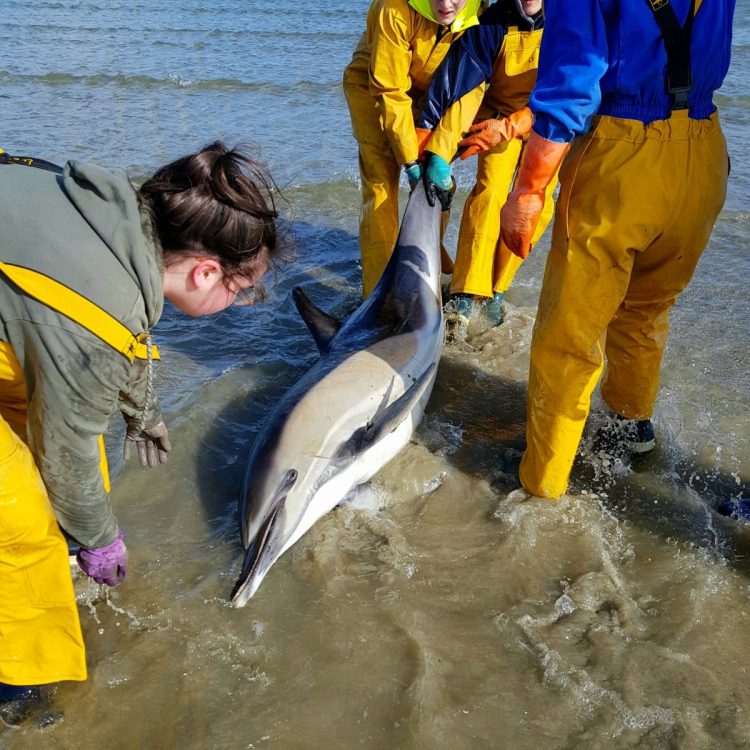 In this rescue, there were not many images to share, only about five photographs captured by the girls. But no one was eager to take a picture with the cetaceans in order to show off the experience on their social networks. Even so, this moment will remain tattooed in the memory of young people who with their beautiful actions have set a great example of conscience to the whole world: if you see an animal in danger, do not take a picture, help it.
This case would be very different if it weren't for the timely intervention of these guys, share the news and send your admiration to the promising young people.