A moose took refuge from the temperatures by sneaking into Johnson's backyard and cooling off in the inflatable pool, in the wildlife-rich Painted Hills neighborhood of Spokane Valley.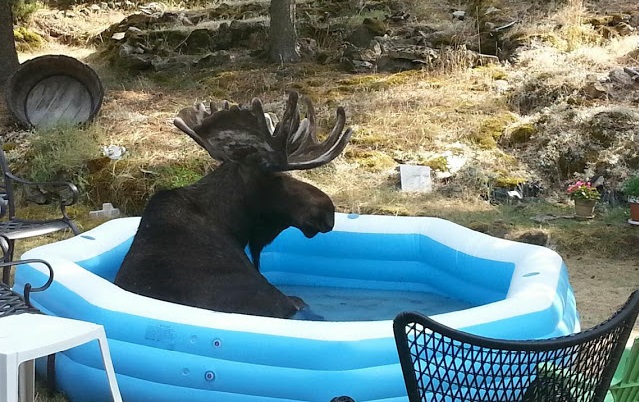 "It's not really one of those little pools," Johnson said. "It's actually pretty big, except when there's a moose." The funny thing is, last week a cow moose did the same thing, "he said, as if word spread to the valley moose population that Johnson's pool was a point to beat the summer heat.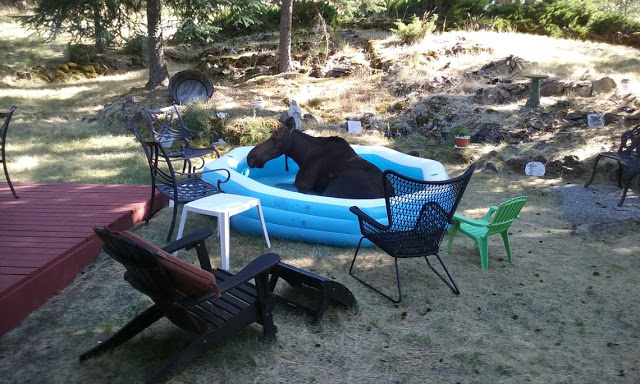 "The cow moose was in the pool a long time and then it got up and nibbled on the patio," Johnson said. "The moose didn't stay that long, and when he got up from the pool he kept going."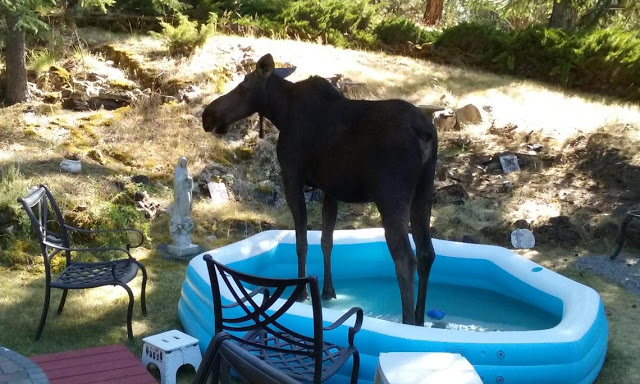 Johnson was especially surprised that the hooves of the adult moose, which can weigh more than 225 kg, did not damage the plastic pool.