There are many kinds of friendships that are not easy to forget. But certainly, we can say that the strongest friendships are established between humans and animals. Meet 93-year-old Sally and her best friend, the puppy named Brody. Brody is a giant Saint Bernard puppy who lives near her house. Their friendship has no obstacles.
If you are looking for something to make your day better, you may want to look at this post. We are sure that the video below will be one of the most cheerful videos you have ever seen. So amazing!
Sally lost her husband in 1990 but she was never alone. The reason is she has her special friend Brody, who visits her every day.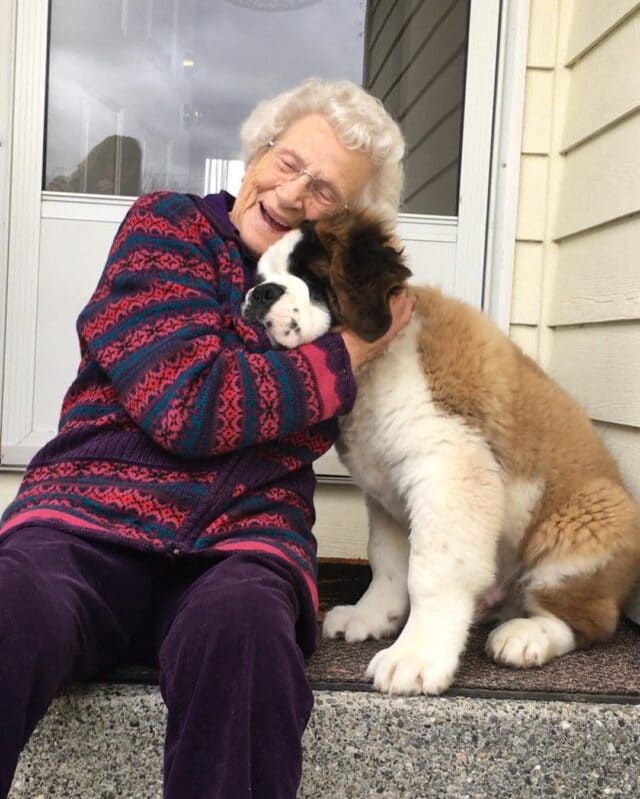 The first time she met Brody was when he and his owner, Dave Mazarella, visited her house.
Brody is a big dog. He loves to play and hug. "Oh, he's such a sweetheart," Sally said.
Sally is his favorite neighbor. He visits her every day.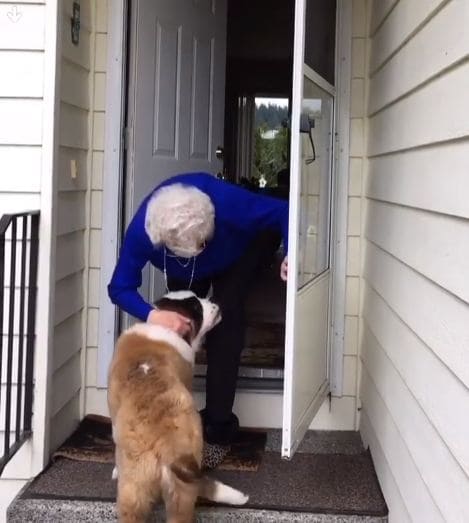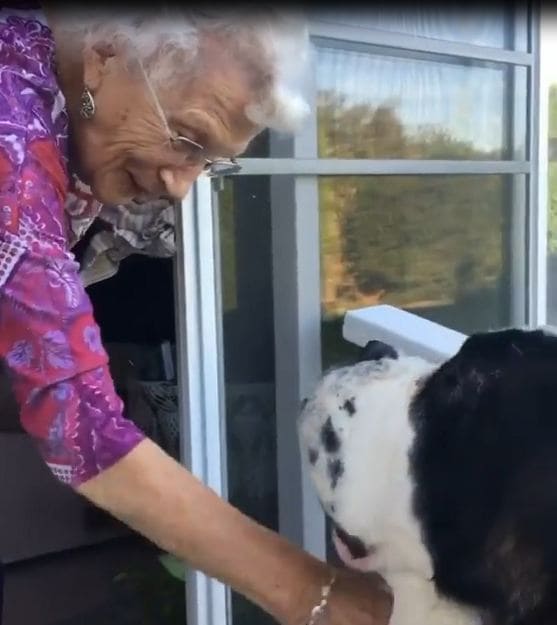 Brody helps Sally get her newspaper.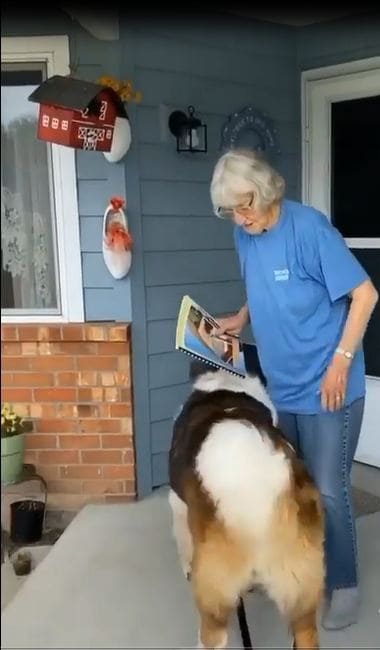 Sally likes feeding Brody treats, scratching behind his ears, and petting his soft fur.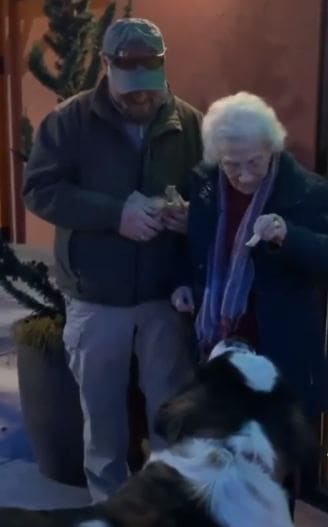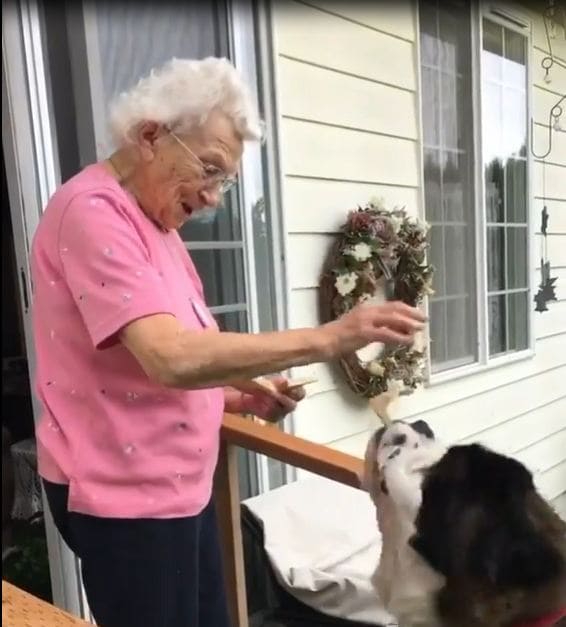 They love to watch the news and go to church together.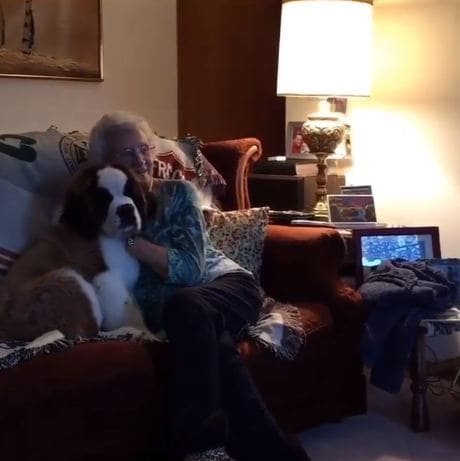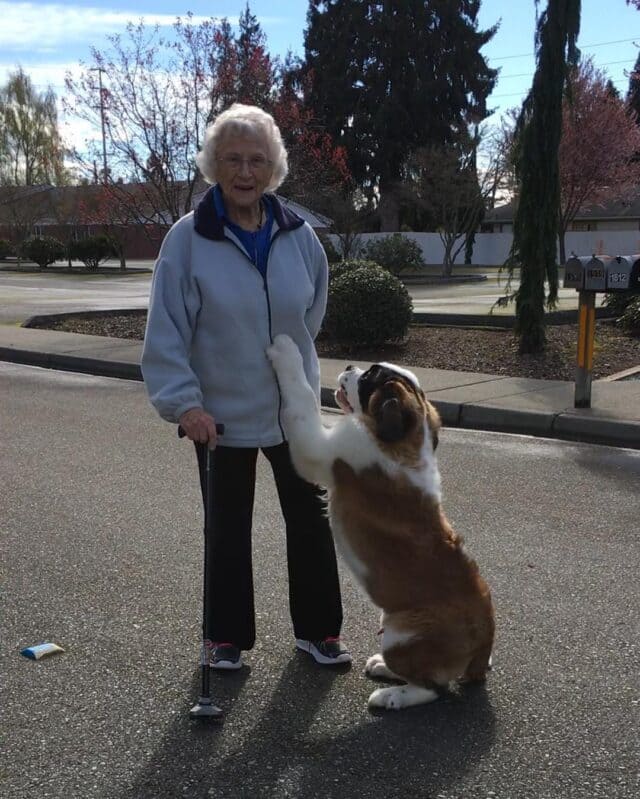 Sally said "From the moment he sees me he's so happy. Brody really loves me."
What an amazing friendship!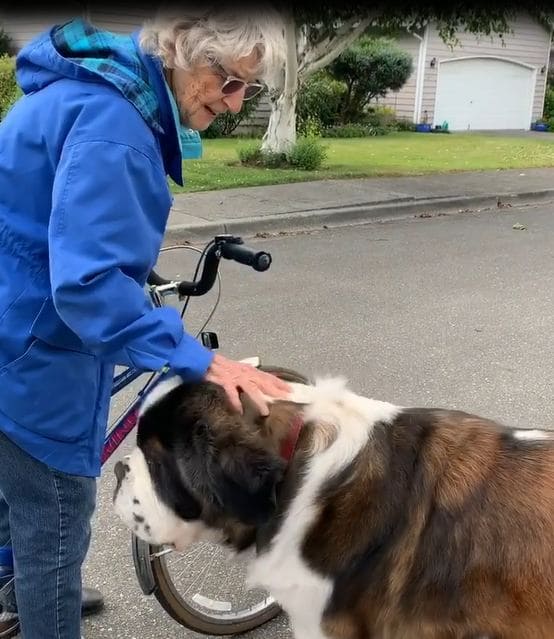 What do you think about their great friendship? Let us know your thoughts in the comments below and be sure to share this post with your friends and family members!