A homeless puppy chased the car that passed him to beg for the help he needed.
Our furry friends are exceptional beings who only know how to live feeling love, but sadly many puppies are left to their own devices.
Unfortunately, there are people who are not aware that having a dog is a commitment forever and that they deserve our love and protection.
Abandoning them should never be an option, if there is any force majeure that prevents you from continuing to care for a pet, the right thing to do is to find another good home for it. They are one more member of the family, and the family is not abandoned.
Valia Orfanidou ran into one of them while driving down a road in rural Greece. She was driving down the road when a small black and white puppy jumped out of the bushes and started running after her car.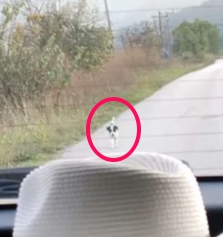 Fortunately, Valia found out after looking in the rearview mirror. She immediately realized that the puppy was determined to follow her, it was as if the puppy was waiting for someone to pass by and she didn't want to let him go.
The puppy insistently ran after the car, demanding help because he knew the danger he was running alone on that road.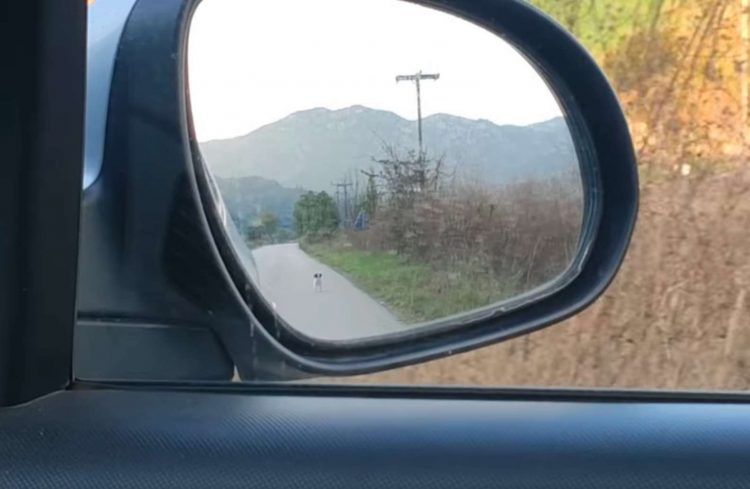 "Right away I thought, 'Oh no, another puppy. Greece has between 3 and 5 million stray dogs.

The streets here are like an open admission shelter, anyone who doesn't want their dog anymore throws it out on the street, there is no other option," Valia said.
Valia breeds and rescues dogs in Greece and chronicles her experience on her blog The Orphan Pet. Thousands of people are moved by her stories and admire her extraordinary work for the most vulnerable animals that need a home.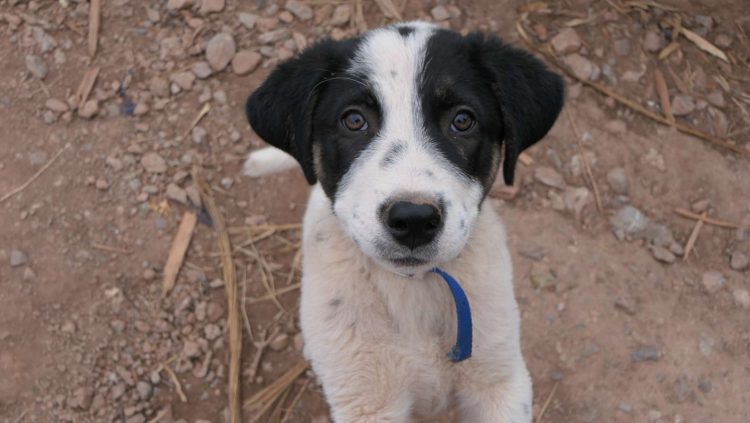 She knew she couldn't leave this helpless shepherd mix in the middle of nowhere, so she stopped her car and tried to coax him into it.
She was not going to continue on her way knowing that she would leave the heartbroken puppy on that lonely street exposed to so many dangers as he struggled to survive. How lucky that the puppy found someone noble who was sensitive to his pain.
"When I stopped, he hid under the wheels of the vehicle. Every time he got close to me, he would hide, and when he took a few steps back, he would come out of hiding from him and bark at me like he was trying to say something," added Valia.
After about 10 minutes of playing hide-and-seek with the puppy, she was finally able to grab him and put him in the back seat of the car.
He immediately began to wag his tail nonstop from the joy he felt. He was truly grateful to have found the help he needed, and above all, the love of someone who became his unconditional friend and to whom he would offer all his loyalty.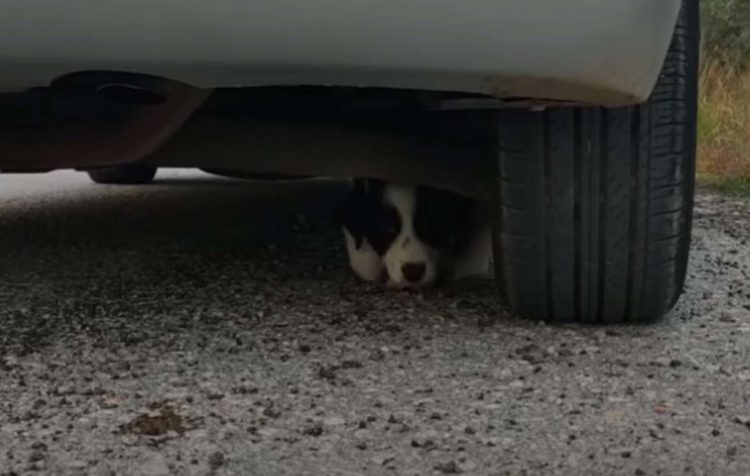 Valia took him to a vet for a medical checkup. Although the cub had survived on whatever food he could find on the streets, he was surprisingly healthy.
Currently, this noble pup is in a loving foster home in Athens where he was named Bandit. The puppy is growing rapidly with the new parents taking care of him.
"He is independent and strong-minded. But very loyal and lives to learn," Valia said.
Bandit is excitedly discovering about his new world: warm, soft beds, full feeders, friendly human beings, and comforting walks and hikes.
It is hoped that very soon, with the help of the Second Chance Animal Rescue Society, he will find a family that will give him the love and attention he so deserves.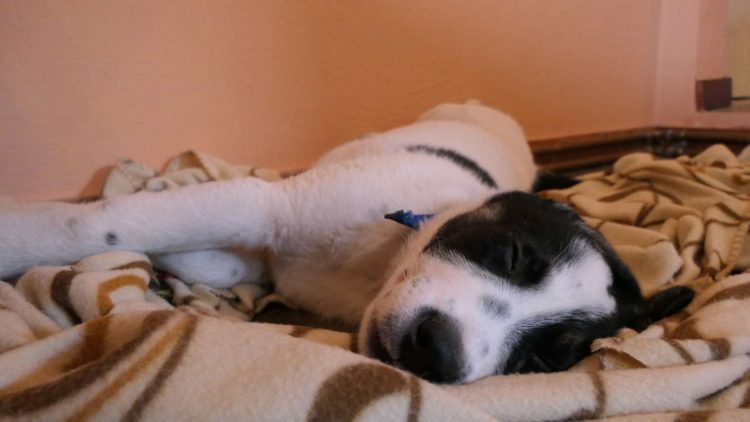 If you are interested in adopting Bandit, you can email Second Chance Animal Rescue Society here.
To help street dogs in Greece like Bandit find loving homes, you can make a donation to Second Chance Animal Rescue Society.
We are glad that this little animal came into the right hands, he will finally know the happiness he deserves and will overcome the sadness caused by the unfair treatment he received.