Man is capable of doing the most incredible things when he sets his mind to do so, and every time that capacity is aimed at doing good, the most emotional moments take place. As has happened in Antalya, Turkey, where a group of strangers came together to save the life of a dog in trouble.
The furry would have gone down in history had it not been for these heroic men.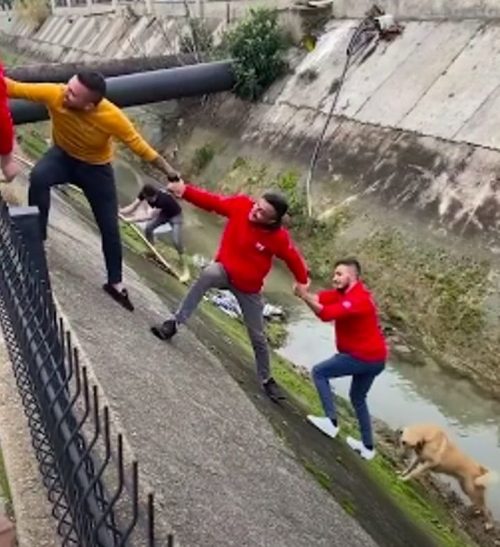 Through a recorded video of the moment that was later published on the social network TikTok, the beautiful rescue was announced.
It is unknown under what circumstances a stray with light fur ended up in the waters of an artificial stream that runs through the city.
Without the possibility of getting out on his own, he was on the verge of drowning.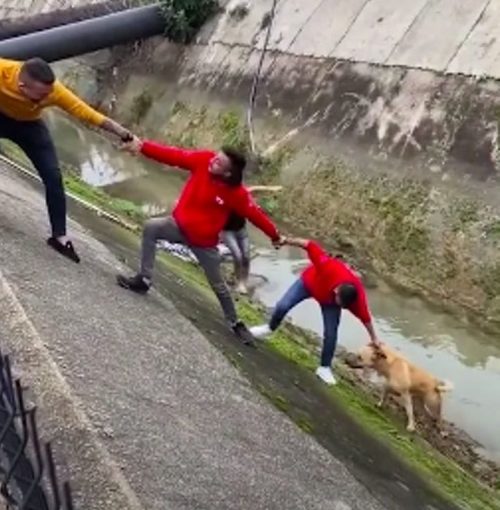 Fortunately, a passerby noticed the situation and more men immediately joined in. Terrified by what was happening, they decided to take action but knew that going down was also dangerous for anyone who tried.
They definitely made a great team together.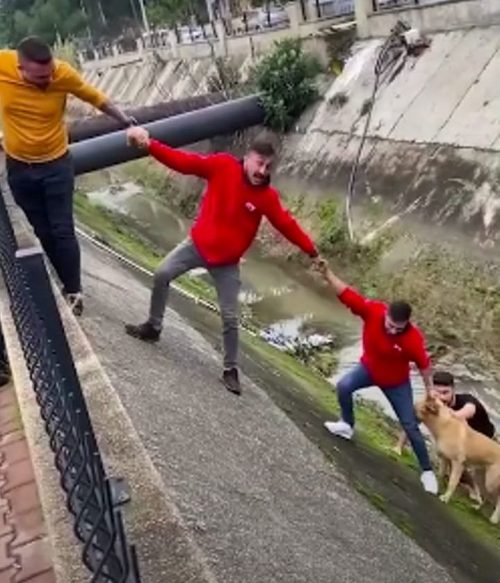 Maybe it was not something to face alone but in the union they found the strength to face the problem.
The completely unknown men held hands and formed with their bodies a true human chain, whose sole purpose was to save the life of the dog.
After several attempts they succeeded.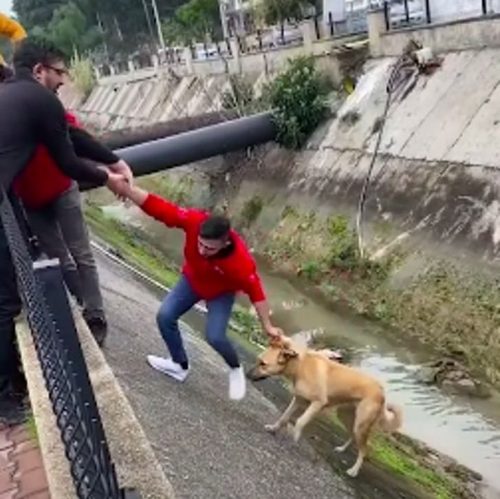 The dog moved its legs splashing the water in an attempt to escape danger but its efforts were in vain. If it hadn't been for the men who came to rescue him, nothing would have gone right.
A boy in a red sweater tries to take it, while another brave young man appears from behind the dog and pushes him to help him up. The slope they had to walk was really steep and wet, so the matter seemed more difficult.
The dog was brought to safety.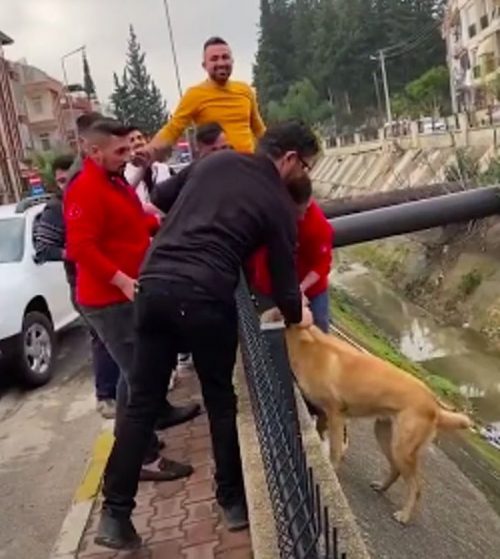 A young man at the end of the chain was in charge of having direct contact with the dog to get it out of the water. Fortunately, the furry man understood perfectly what they were trying to do and far from resisting he cooperated in the rescue.
At the end of the recording, the men are seen going up to the mestizo and surrounding him, excited by the situation.
Although the video has become popular, it is unknown what happened after the rescue. Many wish that one of these brave men had decided to keep the furry but so far it is somewhat uncertain. Even so, the feat they undertook to save his life is not without great value.
These are the kind of people the world deserves, congratulate the unsung heroes and share this story.