The heart of a stray dog ​​has no limits. Despite so much suffering, hunger and desolation, his nobility and his pure soul is of such size that whenever he sees a human in distress, he will not hesitate to offer him his friendly paw. And that's how animals are: generous, kind, supportive. They will never judge, and they will only be willing to help and love.
There are countless stories about little dogs doing whatever it takes to stay with their owners even in the worst of circumstances.
A homeless puppy has stolen everyone's heart by showing that he is willing to provide kisses and love to humans in need. It all happened during a performance in the middle of the street. Of course, the naive and noble little dog had no idea that it was all a show.
The stray dog ​​ran to help the actor who was pretending to be injured on the ground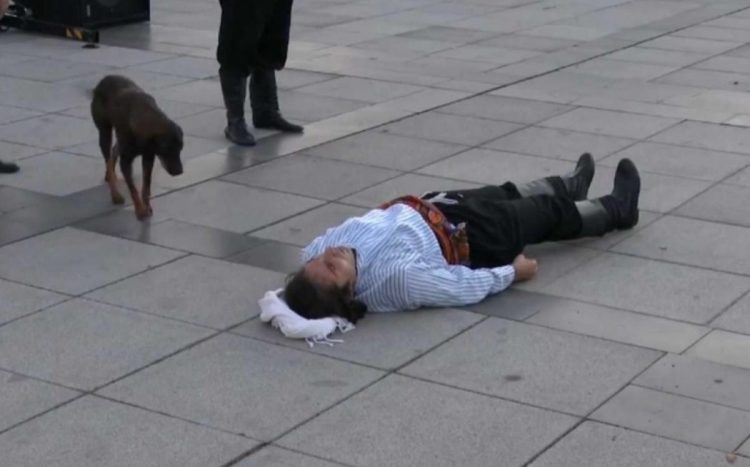 The actors could not imagine that they would have the spontaneous participation of a cute furry.
Actor Numan Ertuğrul Uzunsoy was very focused on his role. During the play, his character had to suffer a resounding fall and he had to remain pretending that he was injured on the ground, for a couple of minutes.
The play was part of a festival to celebrate Victory Day, the date of Turkey's independence.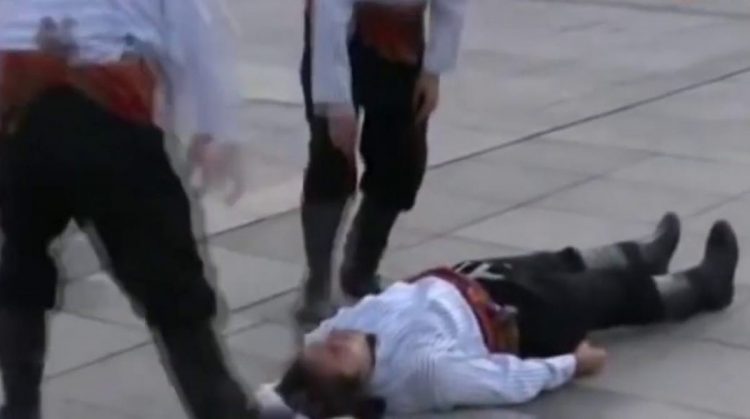 Numan did everything according to script and began to gasp for breath while pretending to be in enormous pain. Apparently, his performance was so wonderful that it managed to move the innocent little dog on the street. The furry boy approached with great affection and lay down next to him.
"I thought my costar was getting closer to me but then I felt something hot on my face. I was very happy with the kisses from the puppy, "Numan explained.
The little dog lives in the city of Izmit, in Turkey.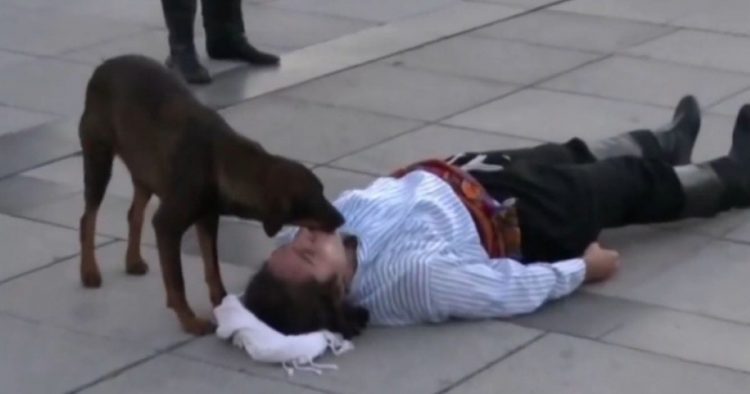 Numan couldn't help but step out of his role when he realized what was happening.
The cute little dog not only came over to give him a couple of kisses but also lay down next to him and laid his head on the actor to try and keep him warm.
"It was beautiful. He was like an angel who wanted to take care of me. It was a very emotional moment for me. I wasn't expecting it at all, "Numan said.
The little dog felt that this unknown man needed him more than ever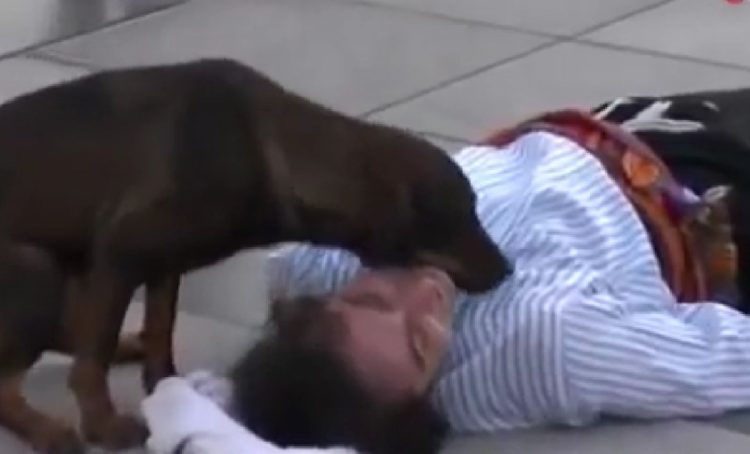 It was evident that it was a little dog with an enormous protective instinct and wanted to help that "wounded man" to feel better.
The people in the audience could not do more than clap and give love to the beautiful little dog.
"My co-stars loved the dog and the audience was very happy."
After a few minutes they continued with the work but the friendly furry continued on his way.
"The audience fell in love with the dog," Numan said.
Can there be a more tender and sincere hug than that of a vulnerable little street?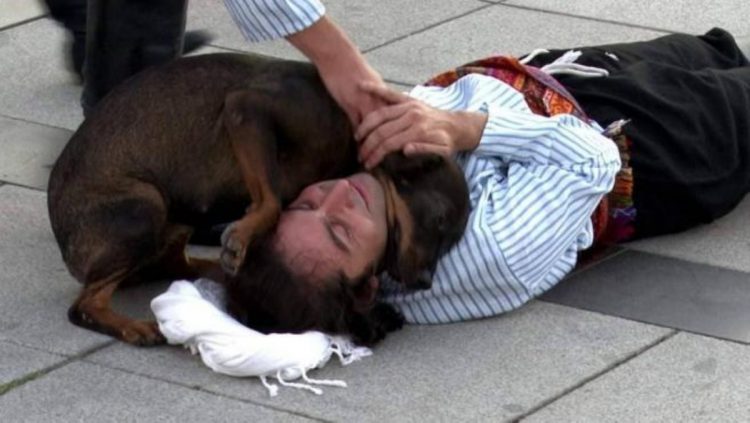 Numan, however, has spent the next few days looking for him to help him find a home. The actor assured that from a very young age he has felt a strong connection with animals and wants to thank the beautiful gesture of help that that puppy gave him.
"The residents of the place have told me that he usually spends several hours a day in that area. I will keep looking for him until I find him and be able to help him ", assured the actor.

The invaluable gesture of the furry was captured in a beautiful video that has gone around the world:
There's no question that a loving little dog like this deserves a safe home and a family that values ​​all the love he's willing to give. We hope Numan finds him as soon as possible so that his days of hardship on the streets become a thing of the past.
Definitely, no one can doubt the enormous heart that puppies have.