His face said everything that needed to be said….
This is a story that tells a cat who tried his best to survive. However, life threw more problems at him than the little buddy could handle, so there was just one thing left for him to do—knock on doors and ask for help.
On Valentine's Day, Jaelle heard a strange voice coming from her backyard. She went to check and was surprised to find a stray cat standing in the snow, scratching at the door, and asking her to be let in.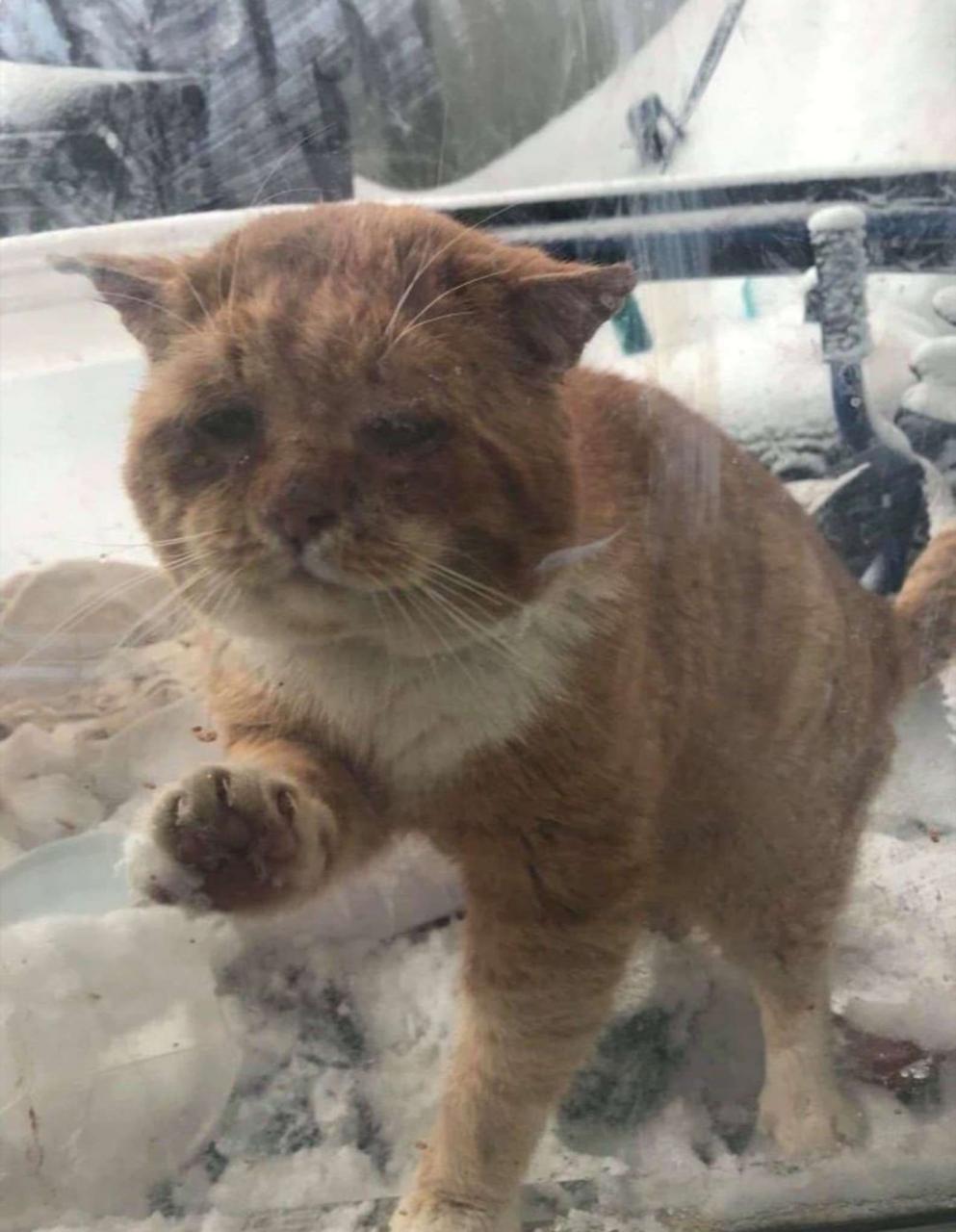 Jaelle, a kind volunteer with Un Chat à la Fois, a kitten rescue in Quebec, Canadian, immediately opened the door for the cute feline. She sent Marie Simard, the founder of Un Chat à la Fois, a photo of the cat.
Simard told: She said she knew we were not taking adult cats and was looking to help him. As soon as I saw the picture it broke my heart, and I told her to take him to our partner clinic so he could be evaluated.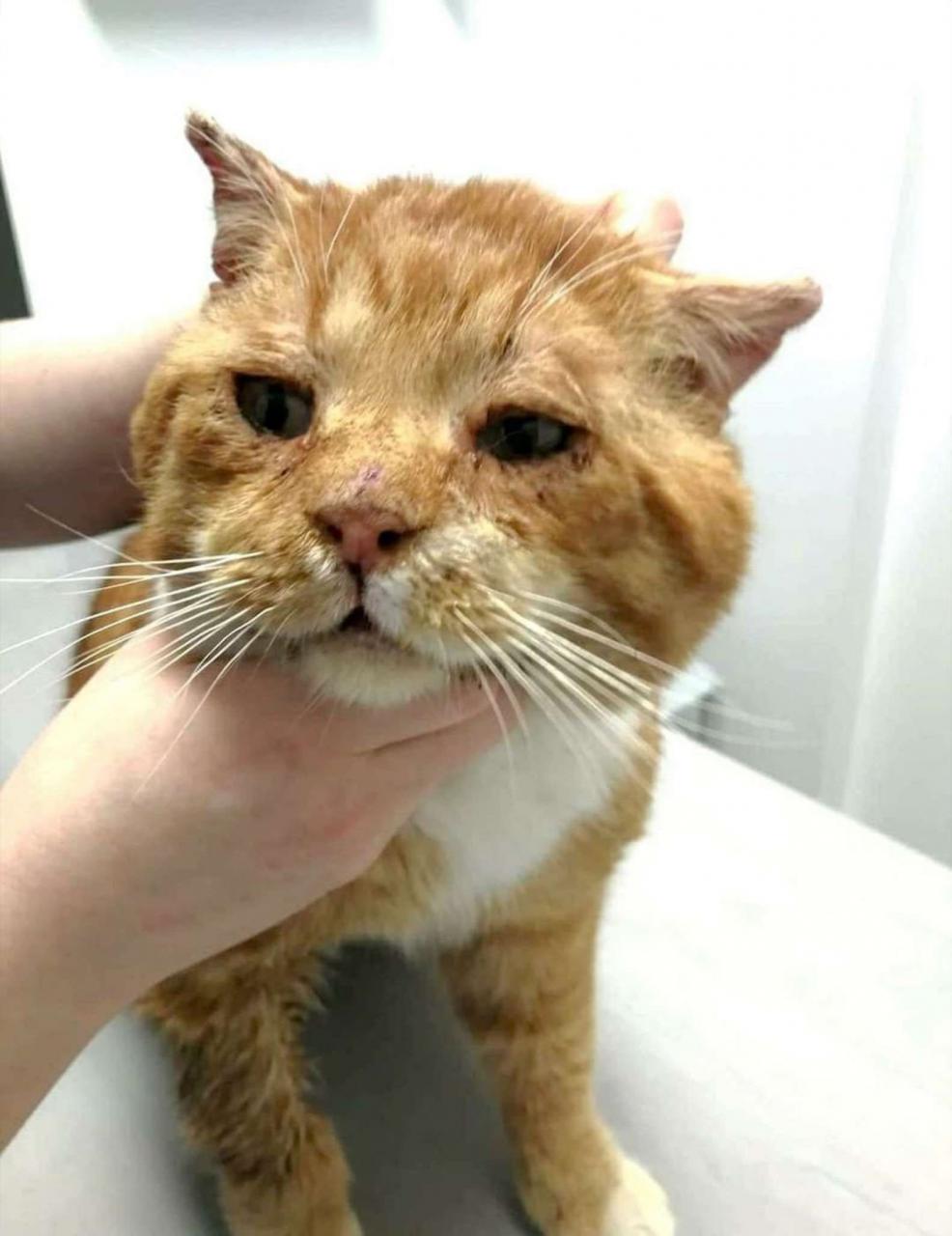 The cat was taken to the vet where he was cared for and received necessary medical treatment. He was covered with many bite wounds, fleas, and ticks and was suffering from frostbite, teeth problems, and diabetes. If he hadn't begged for help, there was no way he would be alive after that cold winter.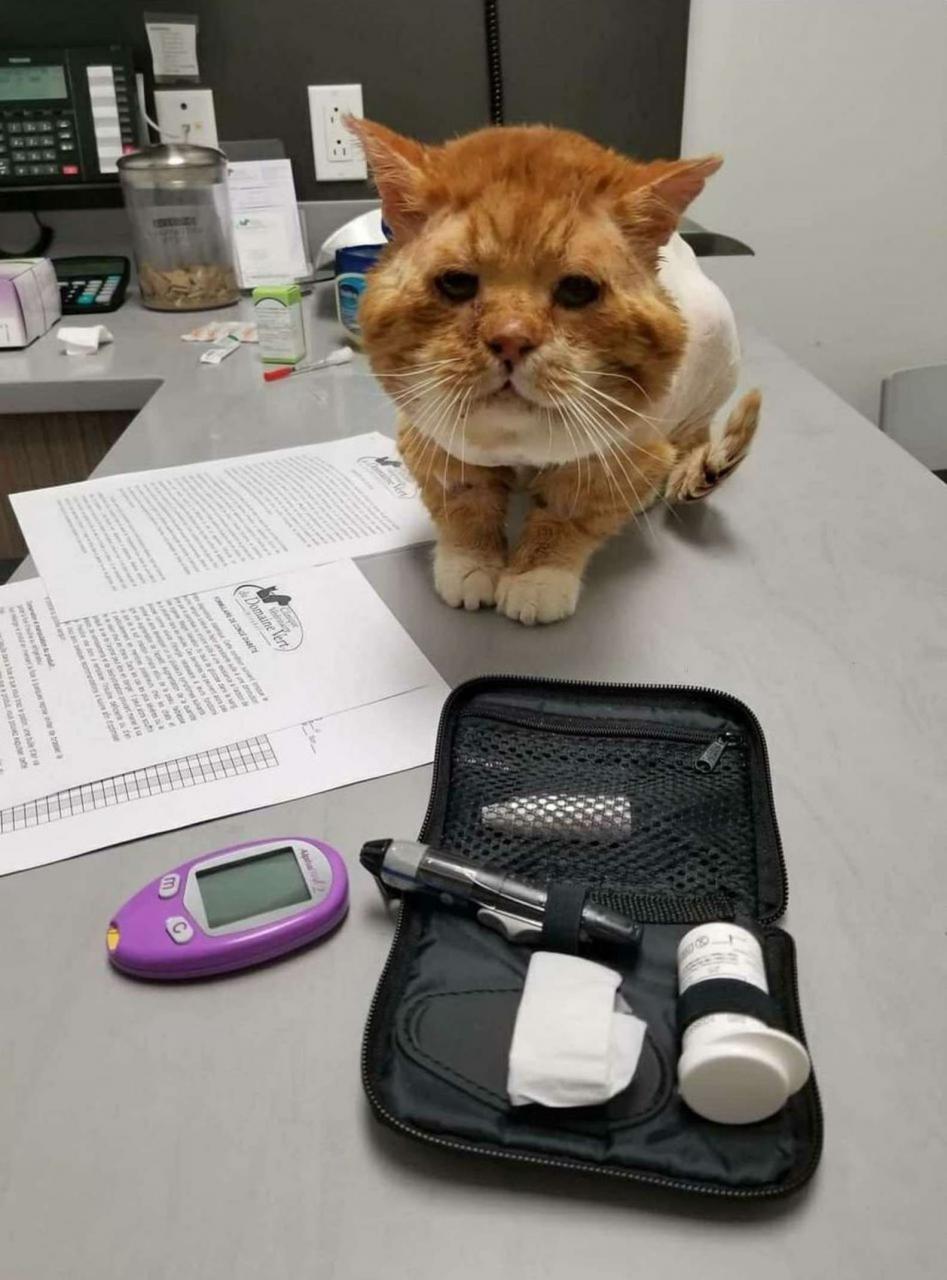 The cat was very grateful and cheerful to be around people who saved him. Simard said: He was very nice to the employees at the clinic, He would take his paw out of the cage at the vet so the people would pet him.
The cat was named Aslan. After a few days of care and treatment at the clinic, Aslan's health improved, and he taken into a forever home, where he got love and care from his new foster mom.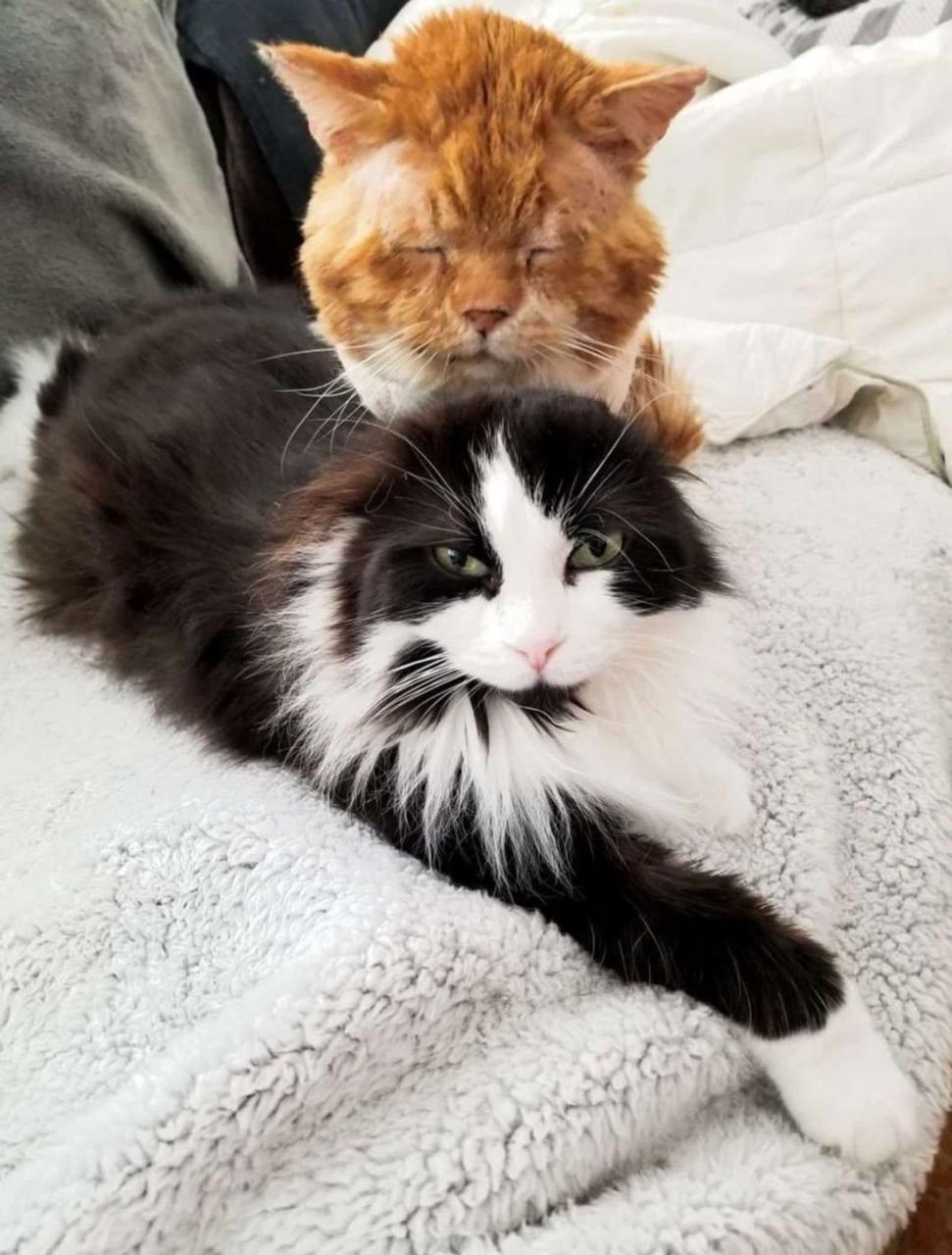 Aslan loved his foster mom and made sure she knew how happy he was to be with her. He's a very loving cat, He likes to sleep close to his mom.
We are happy to know that Aslan is living his best life with all the luxuries that he deserves. He no longer has to struggle to survive or trying to find shelter to survive from the cold. He has an amazing family that loves him so much.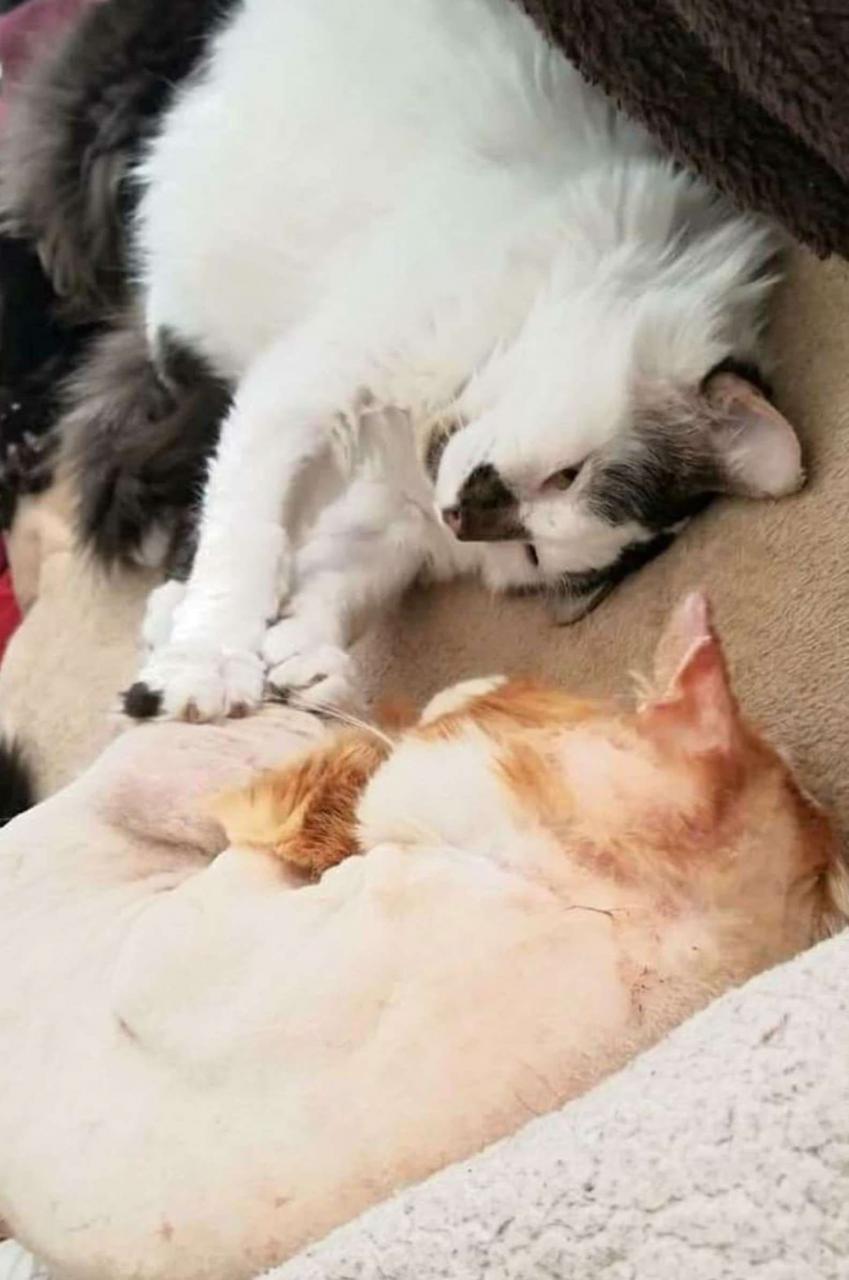 Glad he was rescued. We hope he does well with his underlying health issues.
He is the most precious adorable little guy ever. His face melted my heart. I just want to give him hugs and kisses. I would love him forever! ❤️