The squirrel is one of the most adorable, energetic and mischievous animals that can exist in nature. It is simply not possible to get bored when one of them is nearby, wandering in the garden and it was precisely a magical moment that a nature photographer in England captured.
Cyril is a naughty squirrel who loves to eat and sleep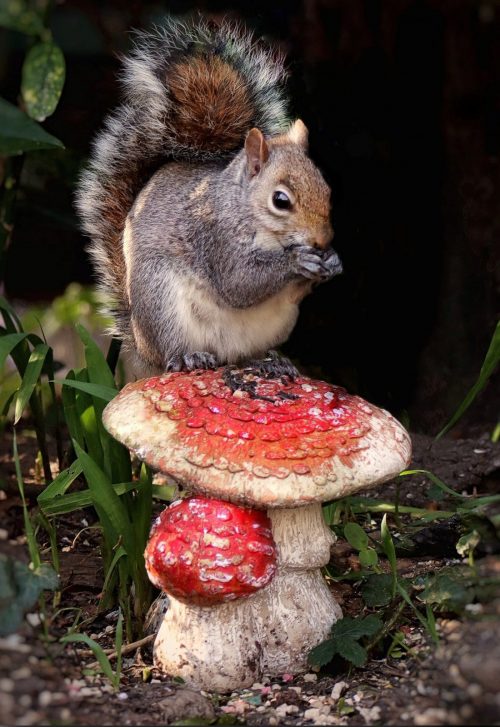 Sharon Cutler is a photographer living in Bournemout, with her young daughter. Every day she enjoys capturing beautiful photographs of landscapes and everything that happens in nature, but her images took an impressive turn when she decided to use and adapt a small wooden bed that her daughter used to play with one of her pets.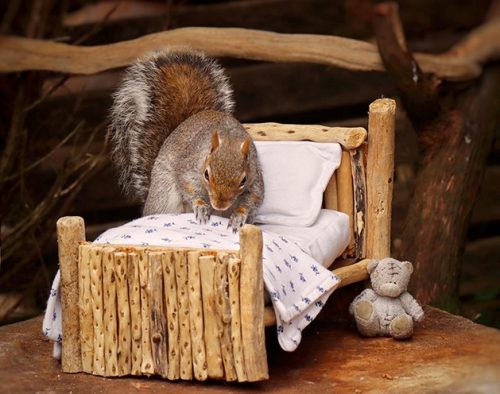 The woman had lovingly made the little bed, initially to take pictures of her daughter's guinea pig. But, reflecting on its use, she concluded that it was best to place it in the garden and wait for the mischievous squirrel that always frequents it to discover it.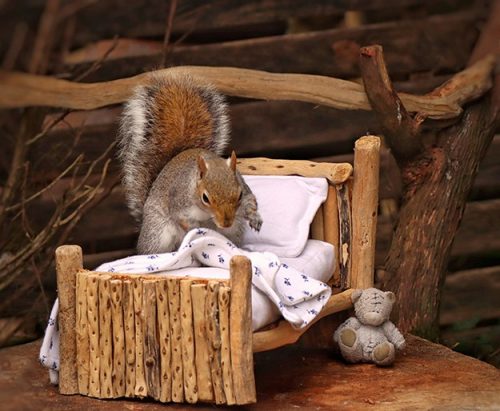 With much enthusiasm, Sharon placed the bed in the garden, anxiously waiting for Cyril to appear. The small bed included bedding, a fluffy, comfortable pillow, and even a tiny teddy bear, everything you need to sleep soundly.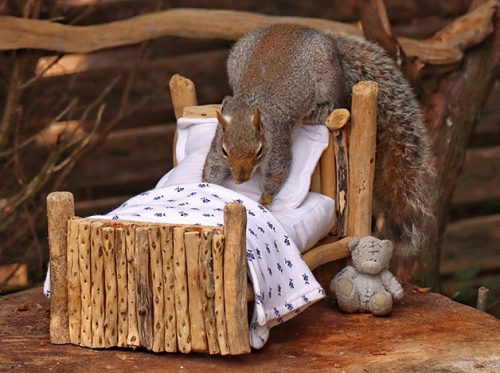 To make her even more attractive, the woman placed peanuts between the bedding so that the squirrels couldn't resist coming up and testing her. Yet she never imagined that Cyril would be more than delighted with her new outdoor room.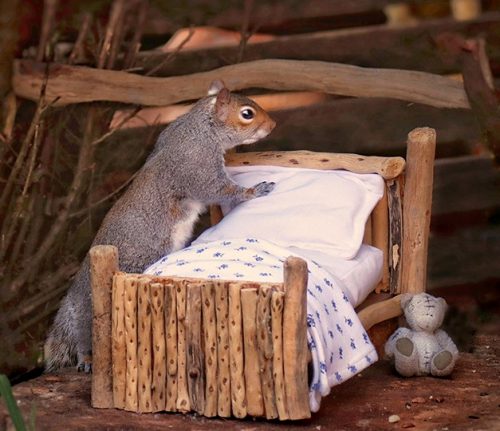 Of all the squirrels that frequent Sharon's garden, Cyril has something special and is without a doubt the most mischievous in the whole area. Despite her great energy, so many adventures end up exhausting her and, in those moments, there is nothing more pleasant and restful than a well-deserved nap.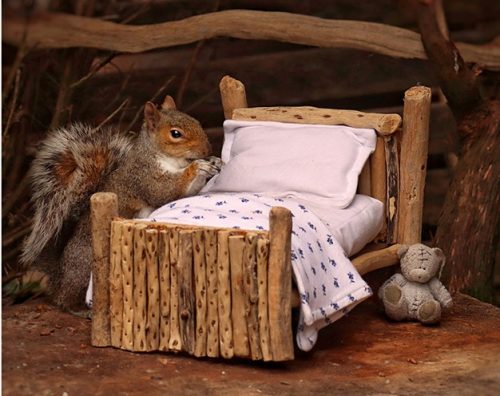 Cyril was the first to discover the bed made by Sharon and did not miss the opportunity to make it his own. Seeing it so properly done, the fluffy squirrel moved its paws delicately on the bedding; It seemed like he was even testing the pillow's level of softness.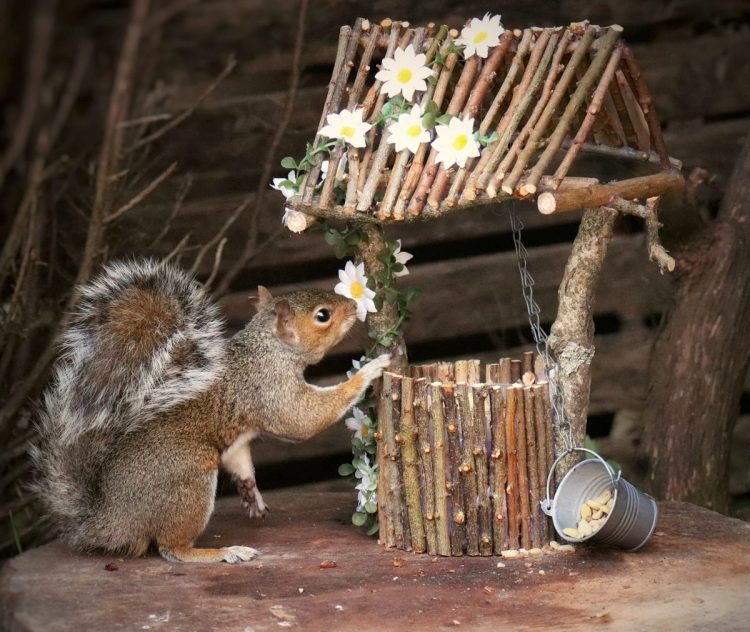 Climbing into bed became a relaxation ritual for the beautiful squirrel. For her part, Sharon was amazed and decided to capture those incredible moments when Cyril looked happier than ever.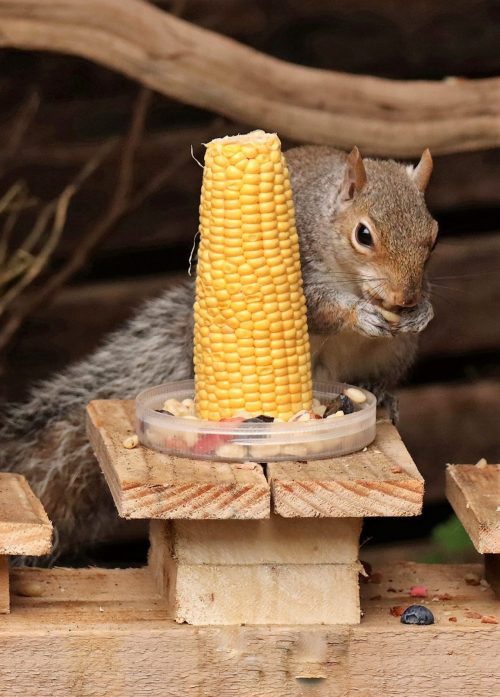 "Cyril the squirrel was so tired from a busy day in the garden. So it was time to say her prayers, pad her pillow, lift her blanket and jump into bed, "the woman shared on her social networks.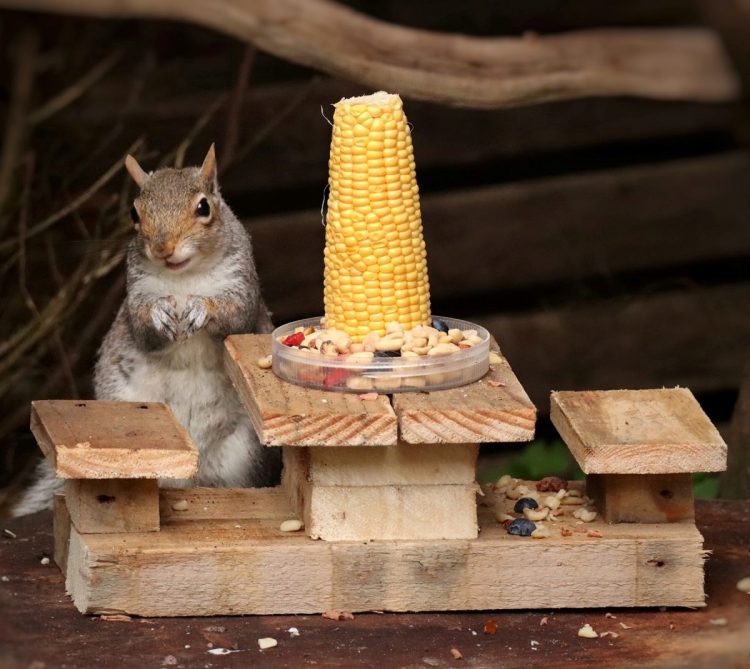 In a matter of minutes, the photographs captured by Sharon captivated thousands of Internet users around the world. It went viral and that motivated her to continue making Cyril's room the most special place.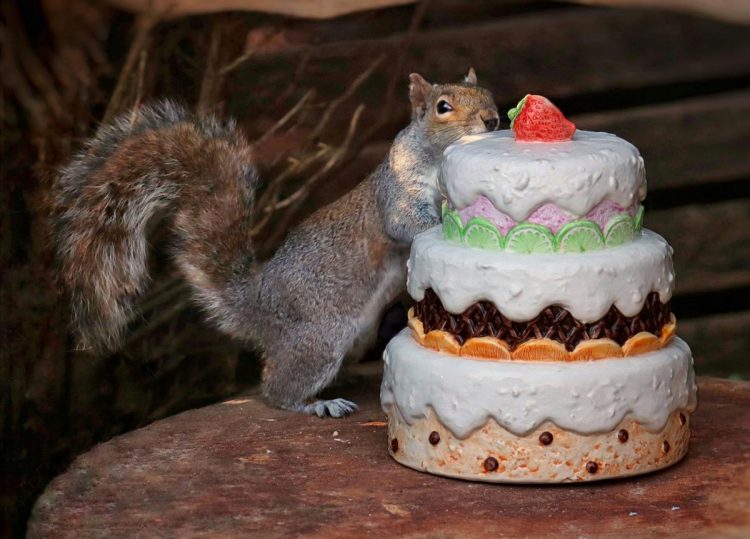 It was then that it occurred to him that Cyril might wish to have a relaxing bath. He went to work and made a beautiful bathtub, building each item with his own hands so that the squirrel would not miss anything.
In his bathtub Cyril has a rug, a rubber duck and also a towel to dry his fur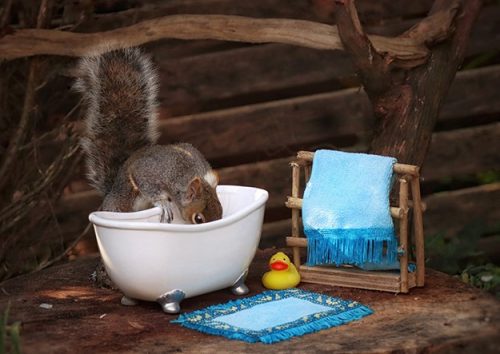 Since then, Sharon has not stopped pampering beloved Cyril with a wide variety of garden furniture and facilities. She has built his own well to drink water, adorned with flowers; a small table garnished with a juicy cob; and she has also celebrated his birthday with a delicious cake of many colors.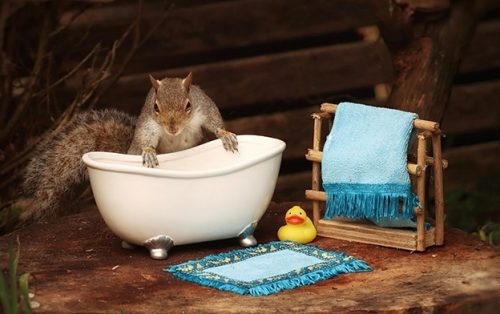 Sharon's great idea is the best example that nature gives us its most beautiful moments when we act in a friendly way with her and with all the beings that make her up.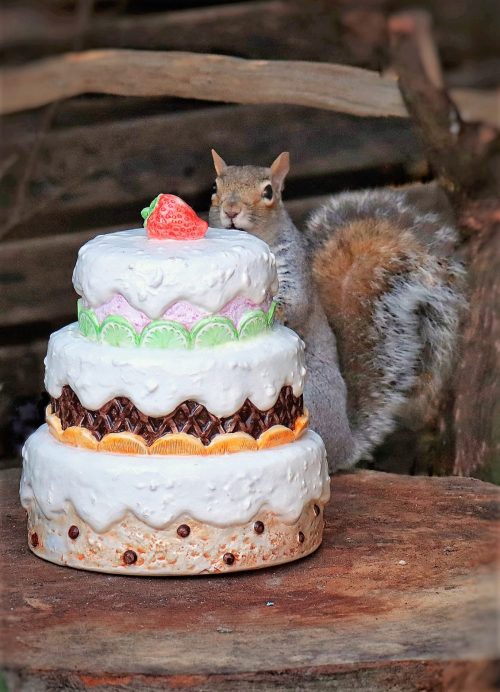 Congratulations on Cyril, you deserve to be happy and live like a princess in an enchanted forest!