A tiny, unhealthy Husky huddled against a wall in a refuge. She, and nearly 2,000 other dogs on a property in Harbin, China, were saved from trucks on their way to dog meat slaughterhouses.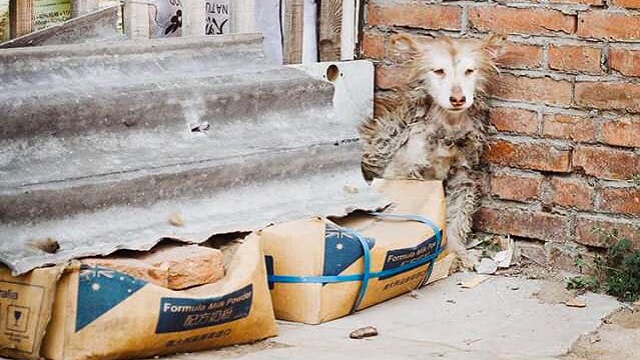 Although the dogs are saved from certain death, there are still too many dogs at the refuge to take care of, so the woman who owns the property frequently lets the dedicated animal rescuers from Harbin Slaughterhouse Survivors Animal Rescue (Harbin SHS) to take in the dogs most in need of help.
That was certainly the case for Harriet.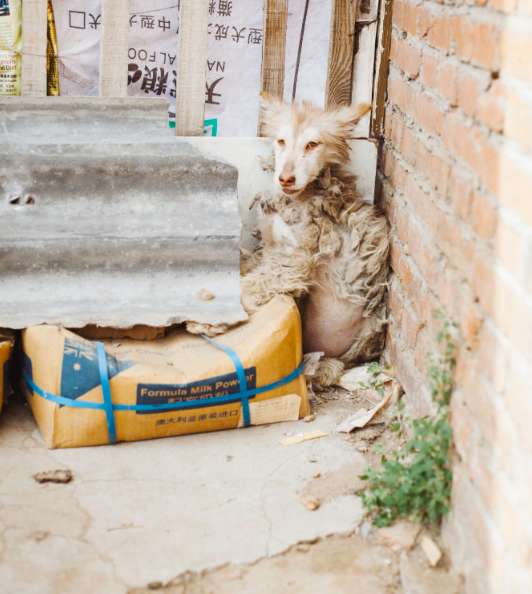 She was leaning against the wall, her fur matted and falling out and she was very weak and so tiny and frail they thought she might be a puppy.
Hayley Hayes-Fitzgerald, Aimee Clarke and Emily Parker, are all ex-pats who live in Harbin and work as teachers during the day and animal rescuers in their free time.
"We started rescuing animals together in the summer of 2016 in our free time, after seeing the vast amount of animals needing help in Harbin, and China as a whole," the trio wrote on their website.
In a few short years, they've saved over 600 dogs.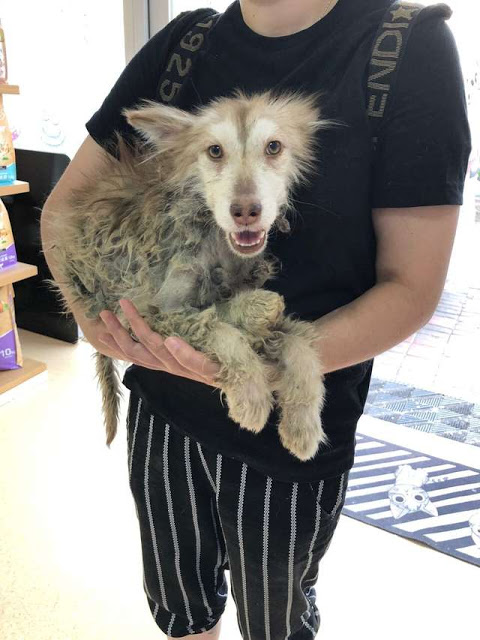 After picking up Harriet, they took the shy Husky to a vet clinic and were surprised to learn she was probably 8 months old. Her small size is likely a result of not eating enough.
The rescuers began to feed her, giving her a shave, a bath and lots of cuddles.
Aside from not enough food, Harriet was otherwise healthy.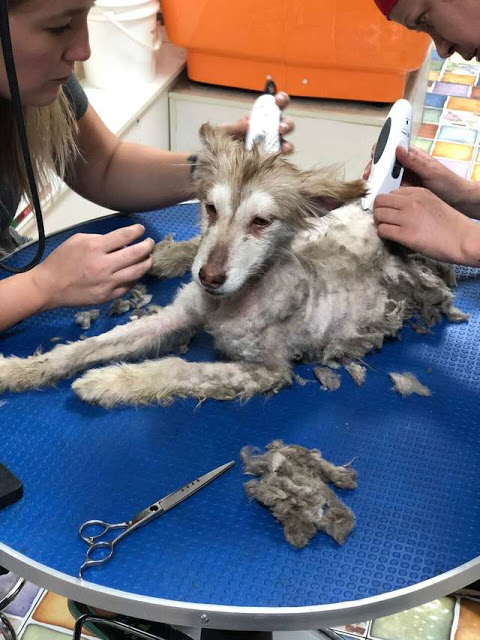 "She was so quiet and docile," Hinman told the Dodo. "It took us a long time to shave off all her fur, but she sat there so patiently and never barked or growled. That really touched me. She had been through so much, and like many other dogs Harbin SHS rescues, was naturally sweet, playful and kind."
As Harriet improved her health, a woman halfway around the world saw her picture online and wanted to adopt her. Rosee Vallee lives in Canada and ended up meeting Harriet in San Francisco, after a volunteer from Harbin SHS flew over to North America with her.
Since arriving at her new loving home, Vallee is doing everything to make the dog she calls her "princess" happy, going on road trips, canoe rides on Lake Louise and loving everyone she meets, including her three doggie siblings (one of which is another rescue dog from Harbin SHS).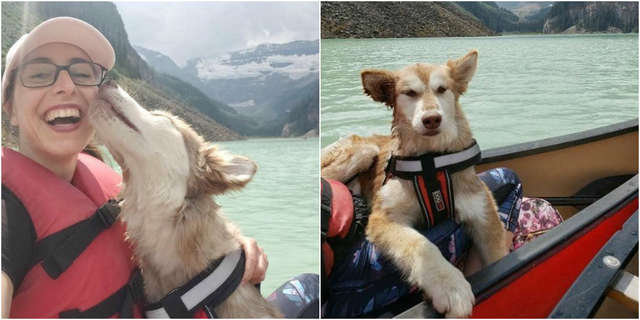 "I see her now and it just warms my heart," Hinman said. "I think of all the people who came together to help her — they are the real heroes of this story. Every dog deserves a second chance, and Harriet is such a perfect example of that."