This family rescued a tiny newborn kitten and it was immediately taken under the protection of the older cat in the house.
The cat named Penny, as the new member of the family, was found in a forest, as she was begging for help. At that moment, Mila Litvinova was walking around when she heard the cries of the tiny kitten. She followed the sound and found it.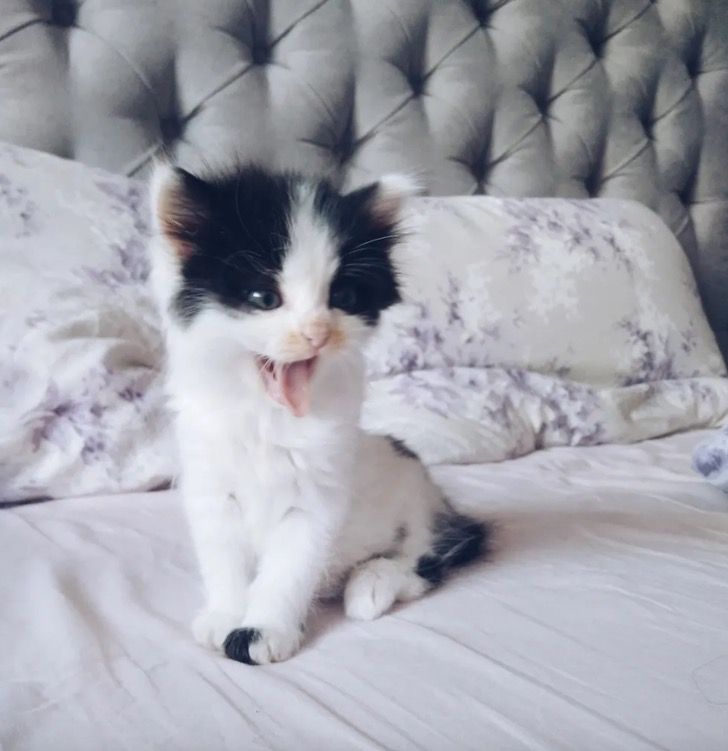 Photo credit: Mila Litvinova
"When I found her, she was very small, about three weeks old. She was so small that she didn't know how to eat from a plate, drink water or go to the bathroom by herself.".
At that point, the best decision she decided was to take her home. At first, because of her young age, she was isolated in a room, fed with a syringe, and taught how to use a litter box, as well as taken care of. "She cried every time I left the room, so I stayed with her all the time, even at night," said Litvinova.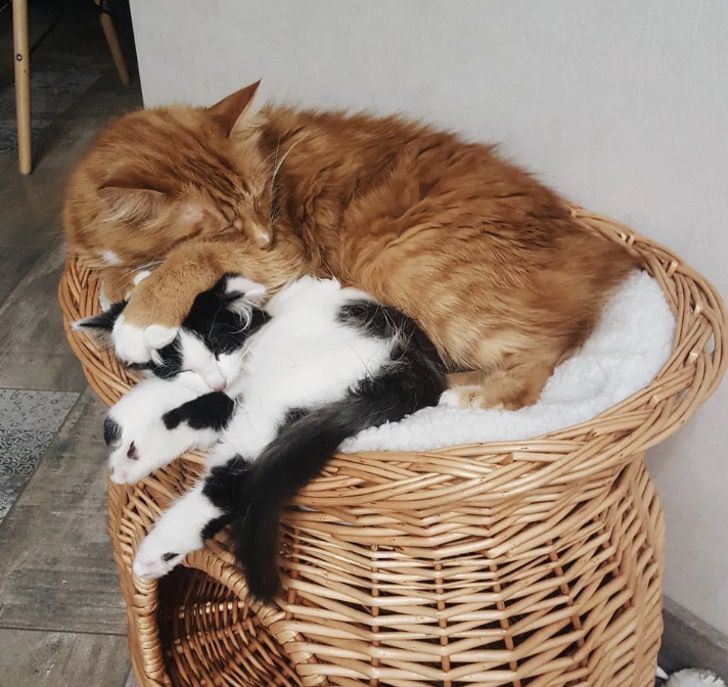 Photo credit: Mila Litvinova
However, Even though the kitten was alone in her room, one of the other two cats in the family had realized the presence of the new family member. Zhulik waited in front of the door of the room and meowed to meet the new family member. After a period of isolation, they were able to meet.
"He heard her but could not enter the room. So he sat by the door the whole time and meowed. The moment he saw her, he ran around her, jumping up and down, wanting to play."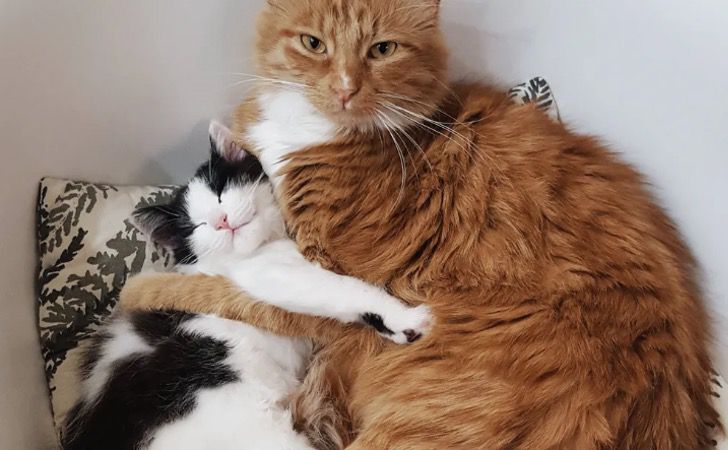 Photo credit: Mila Litvinova
At first, Penny was intimidated by the size of the cat that was looking for her to play with, but within an hour, they just hit it off, playing and running around the house. Now they're best friends and almost inseparable.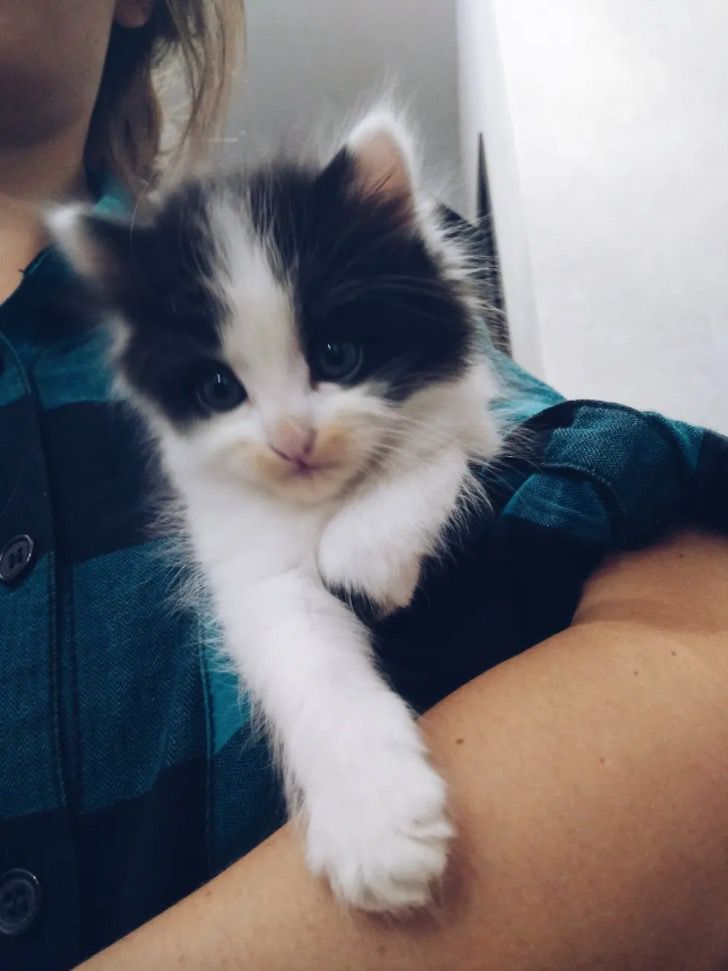 Photo credit: Mila Litvinova
At first, the family thought of taking care of the kitty until they could find a new home, but after this deep bond was formed, it was impossible to separate these two cats who loved each other so much.
"They sleep together and hug all the time, which is what they like to do best. They love and trust each other very much, and feel relaxed when they are together. They like to go crazy and turn the house upside down. They can fight and struggle with each other, but all the fuss always ends up with hugs."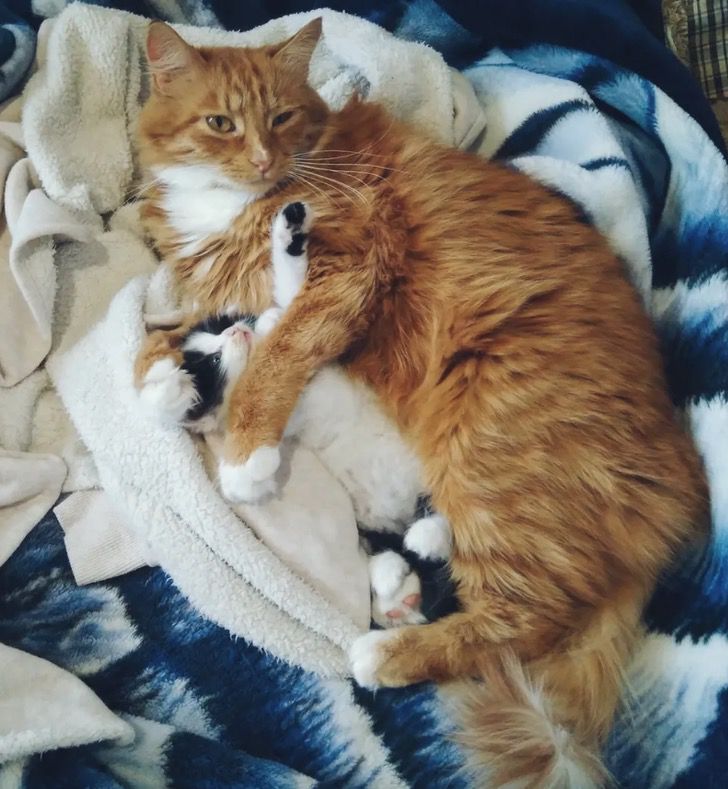 Photo credit: Mila Litvinova