The man who abandoned this wolfdog wanted to put him down, but destiny was already written and something made him leave him in a shelter, giving him a single opportunity that would change his life forever.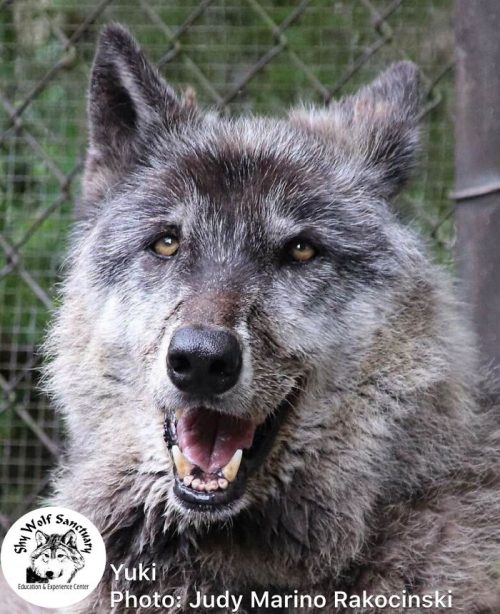 Noble, intelligent and well known by the vast majority of people, the attributes of wolves are constantly mentioned. Because it is a vulnerable species, its breeding in captivity is punishable by law in many countries of the world, however, this has not prevented crossbreeding.
A young woman saved him thinking he was a dog, in return he offers her the most beautiful friendship until eternity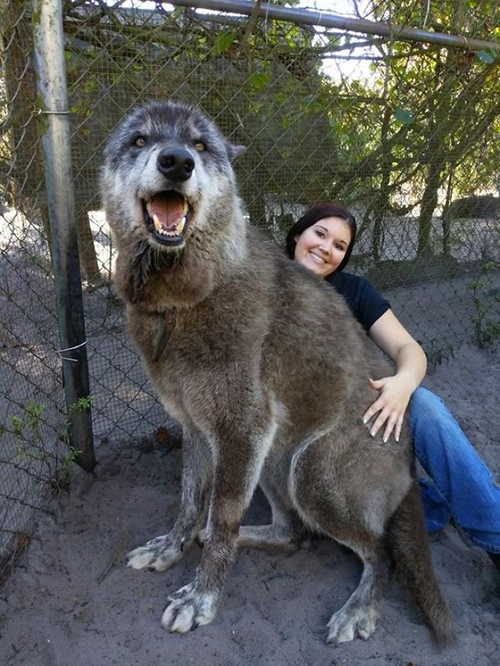 Thanks to the fact that wolves belong to the canis family, like domestic dogs, it is usual to see animals of this type that are subjected to mixing with similar beings, such as huskies or Alaskan malamutes, for example, decreasing the purity of his wild and threatened race.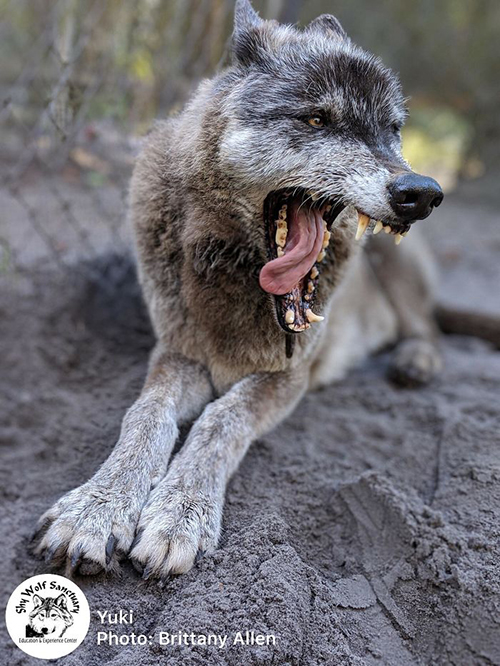 Thus, you can find cases of pets that are up to 85% wolf, while the rest of their lineage is attributed to domesticated dog breeds. Although the percentage of purity of an animal of this style has been merged with others, this does not prevent it from acquiring large proportions and having behavior that is difficult to control on certain occasions.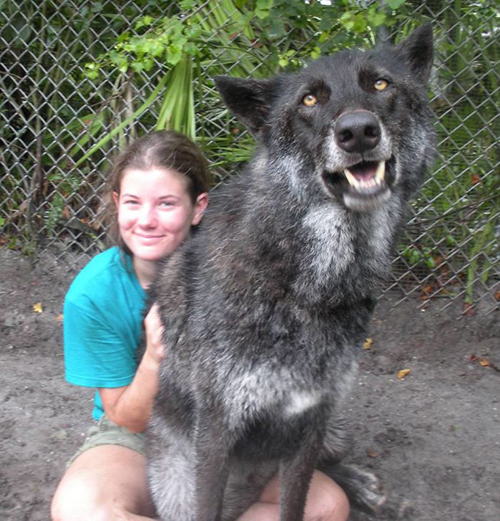 Maybe yes, mongrel wolves are a real challenge when it comes to keeping and educating them, but even for them there is a place in the world.
A man, who discovered that the dog he had adopted was 87.5% wolf, decided that he did not want to face that responsibility and could not think of a better idea than to put it to sleep.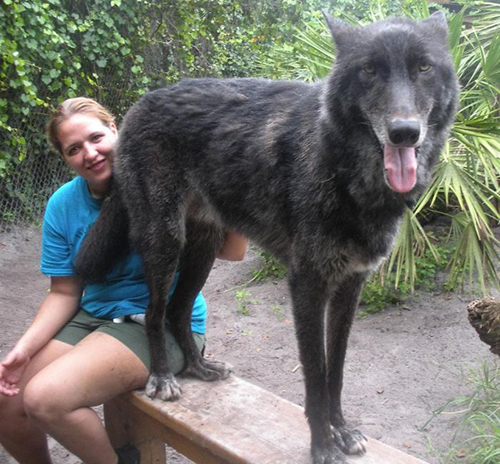 That's when Shy Wolf Sanctuary stepped in to give Yuki (the name of this mascot) a new chance. Brittany Allen, one of those in charge of caring for this great animal, explained her situation:
"We rescued him from a failed pet situation in the house. Someone bought it from a breeder and realized it was too big to handle. At 8 months old he was left in a shelter where he would be put to sleep. We went in, provided him with a home, and he's been with us ever since."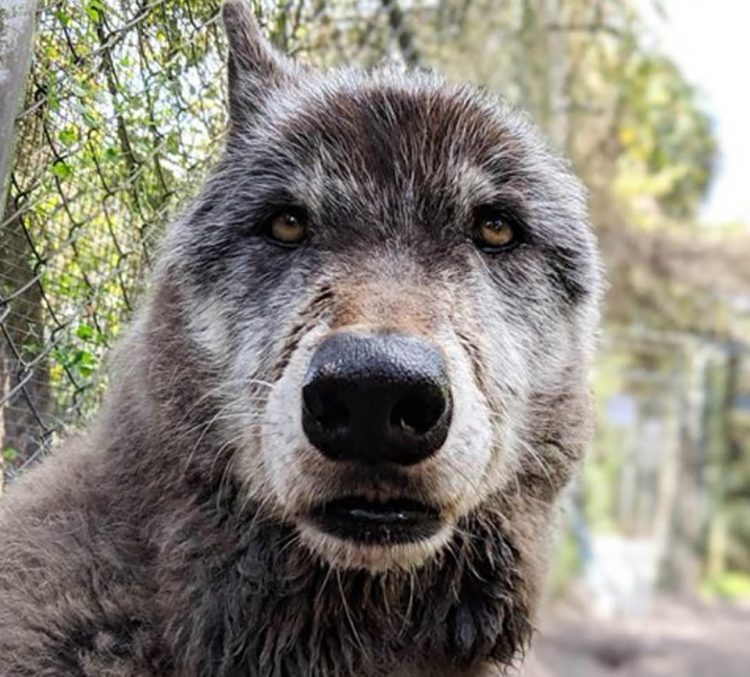 Since 2008 this animal has been in the sanctuary and although at first it was very open, little by little it developed a great zeal towards its territory, especially since it had a fracture in its hind leg and had to undergo 5 surgeries.
Since then, only a small group of girls from Shy Wolf Sanctuary could approach him.
"He's very funny and selective, he decides who he wants to let into his place, most of them are women and we call them 'his harem,'" Brittany said.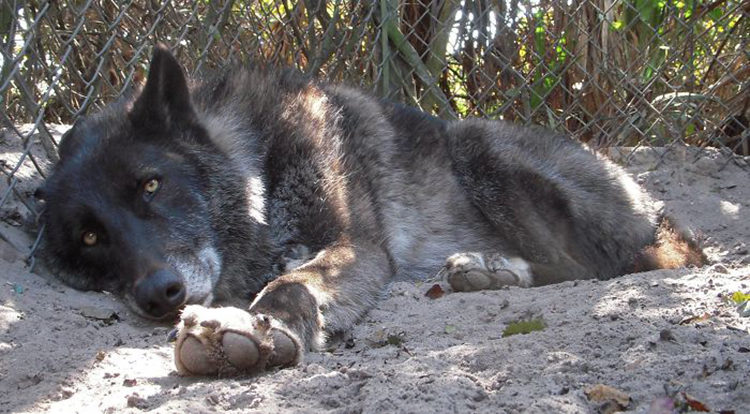 Yuki managed to recover and had access to a quiet life in this sanctuary specially designed for animals of his characteristics, saving himself from losing his life unjustly.
View this post on Instagram
Because the behavior of mongrel wolves is very unpredictable, conventional animal shelters do not receive them and it is there that institutions such as the Shy Wolf Sanctuary play a fundamental role in the care of these beautiful animals.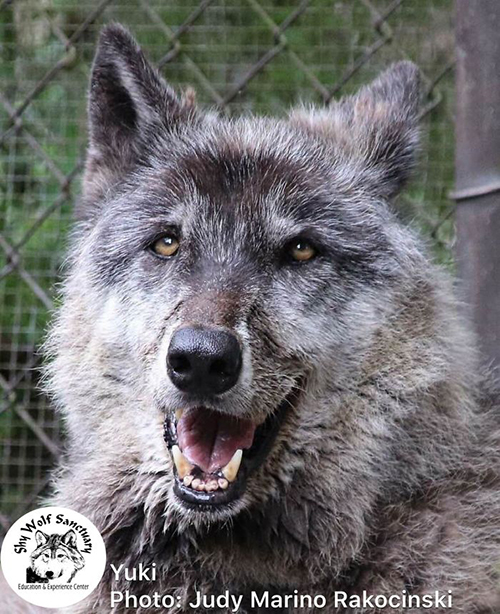 About his care and behavior, one of his caregivers reported:
«They are difficult because you don't know how much of a wolf and how much of a dog they have. Yuki runs to a new person and if he doesn't like her, he will turn mean to her. But once he gets to know you and he accepts you, he will be the most loving being you have ever seen. When he accepts you, the bond is unique, pure, true and forever ».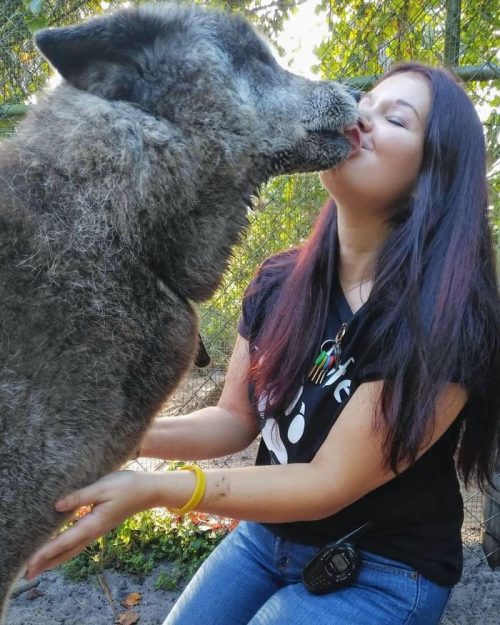 Yuki remained a fighter who never gave up. But, a year ago, the beautiful and imposing wolfdog lost his life due to blood cancer. In this regard, she commented on his great friend:
Losing him was one of the hardest things I've ever been through, I still see his memories and it breaks my heart. I was so lucky to have him, there will be no one like him."
Yuki's story does nothing less than move us, it's beautiful to know that this sweet creature had the help she needed and in return offered all the love and nobility of her heart. Fly high, cute Yuki!