A rescued dog went mad with love when she found another puppy so similar to her in the street that he looked like her lost twin, and she was not calm until she returned home with him.
Bethany Coleman and her boyfriend Tyson have always been animal lovers. When they started living together they decided to share their days with two cute kittens. Eventually, they rescued a Cairn terrier named Rogue and that is how they formed their huge family.
The dog belongs to one of the best-known Scottish dog breeds.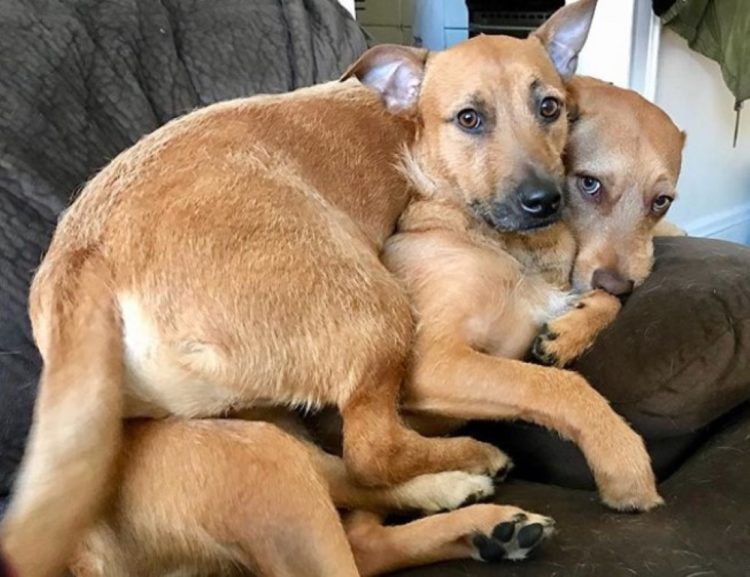 They all lived in a somewhat small apartment, but the sweet dog got along wonderfully with her feline friends and everything seemed to be good. Although they wanted to adopt other dogs, they knew that they did not have enough space. Rogue also seemed extremely content to be the only dog ​​in the house.
Bethany and her pets lived in the city of Boston.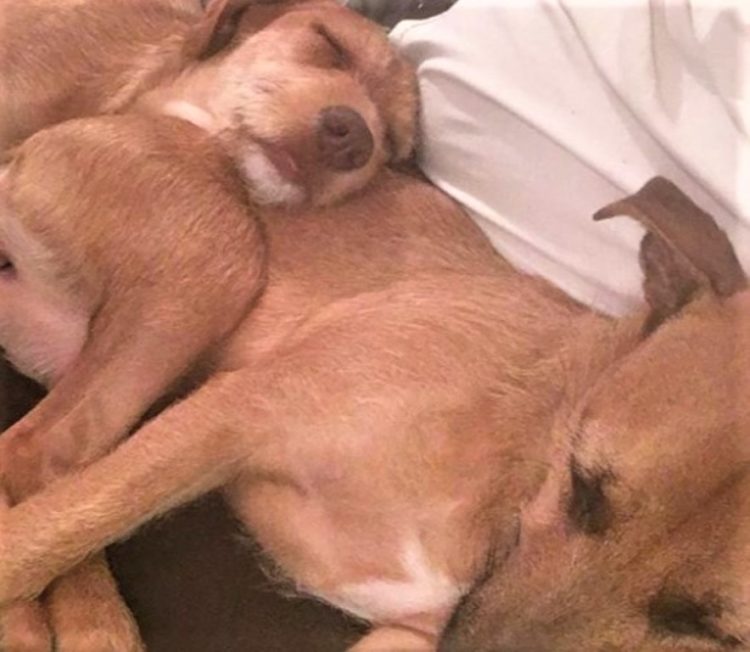 But all this changed from one day to the next when the cute Rogue met a very special puppy on the street. It was a walk for Rogue to get some exercise. Bethany would take the opportunity to go shopping at the farmers market but once she arrived she realized that the place was full of dozens of dogs from the Last Hope K9 shelter.
Last Hope K9 Rescue has come to save more than 7,000 puppies.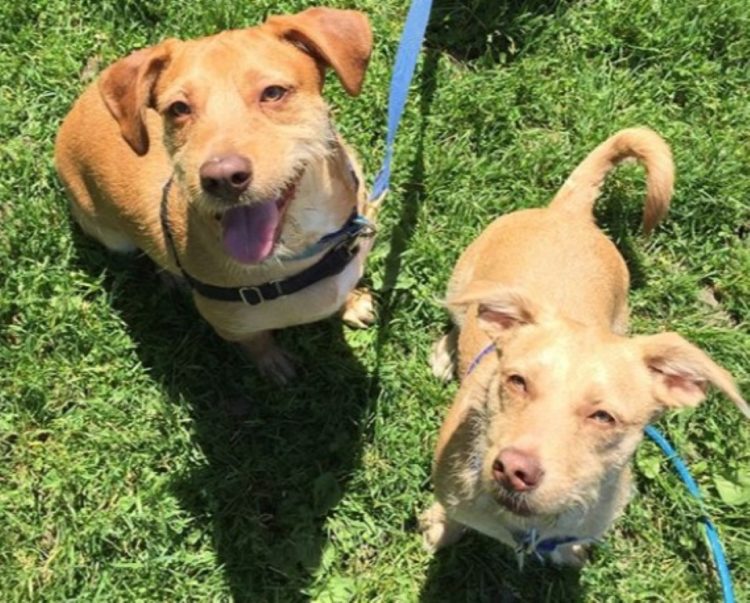 They had been brought there in the hope that they would find their ultimate home. Bethany knew she couldn't get attached to any dog, but there was something that shocked her. One of the puppies for adoption looked like Rogue's lost twin. He had the same color, the same eyes, and the same size.
They named Rogue's little brother Beast.
The only way to tell them apart was that they had their ears shaped a little differently, but even for Bethany who had already spent so many years with Rogue, this required a couple of glimpses. On a couple of occasions he got a little scared and thought that his dog had gotten confused with the others.
Doggies' favorite pastime is chasing squirrels in the garden.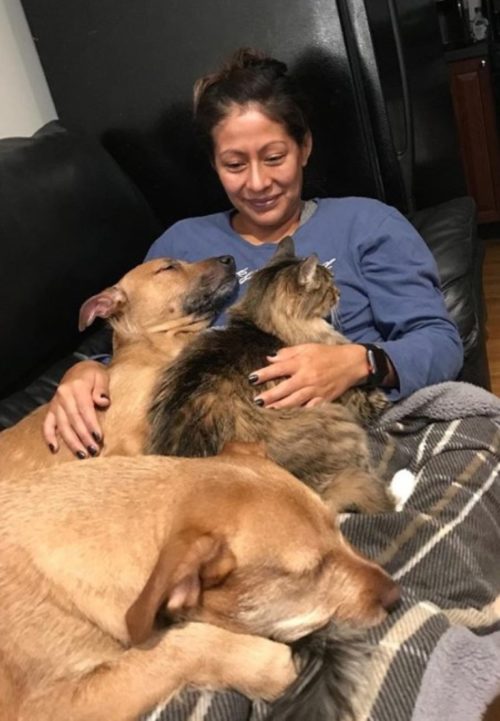 Bethany wasn't the only one deeply impressed by this encounter. Sweet Rogue was amazed when she came across a puppy so similar to her. She couldn't stop playing with him and when it was time to get away she began to give her mother a tender look to ask for a little more time with her new friend.
The connection between the two was so special that after a few minutes the mischievous Rogue just didn't seem willing to go home without him.
They became absolutely inseparable
Bethany couldn't resist and decided to adopt him right away. She knew she had to give this beautiful little dog another chance, who was 8 months old at the time and Rogue seemed to be quite convinced that the two were twins separated at birth.
Rogue and I had love at first sight with him. They ask us all the time if they are brothers », mentions its owner.
View this post on Instagram
After a while they had to move to Hawaii, but the dogs were forced to remain in quarantine. Bethany was afraid that they would forget her, but when they met again it was as if no time had passed. It was the most exciting thing for her.
Now that the months have passed, Beast is twice the size of Rogue, but she still thinks he's her twin. In this regard, Bethany points out: "He thinks he's very small like Rogue is, but he's not and he can't understand it …".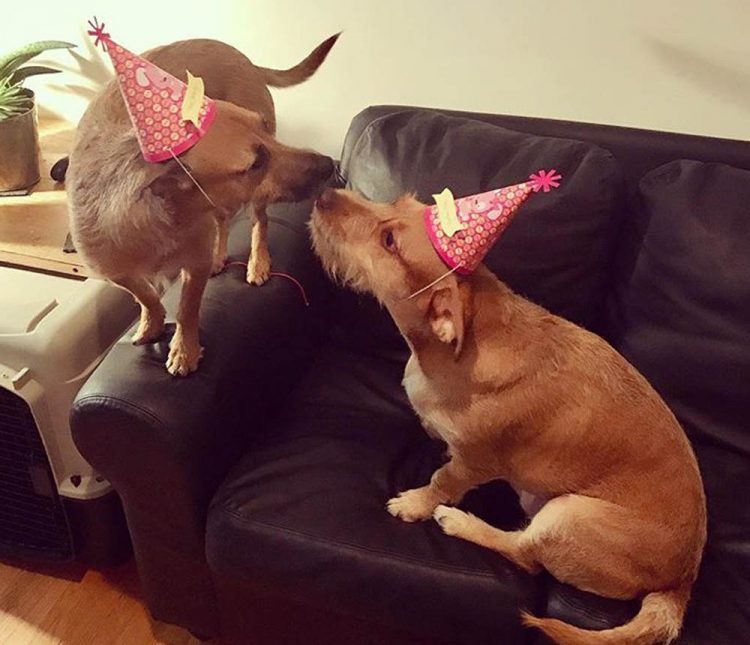 She couldn't be happier she gave Beast a chance because the two little dogs complement each other perfectly.
"Rogue was super hyperactive when she was just a dog, but she has definitely softened now that she has a boyfriend," says her owner.
"We will always appreciate every day the unconditional love that our animals give us. We are starting our little Noah's ark. Two humans, two cats and two dogs, "concludes Bethany, proud of her family.
This very special adoption shows the enormous heart that all the dogs in the world have. Angels have tails and four legs!