We just have no idea how many some creatures are unlucky about life. They desperately need someone to notice and save them from the dark of being homeless and alone, hungry, however, small voices seem not to be reached. They can do nothing but miserably struggling to survive day by day.
Two abandoned dogs living in a sewer, fortunately, were rescued thanks to two kids who heard their cries and then called Hope For Paws. A path to step into a new life started to appear for them.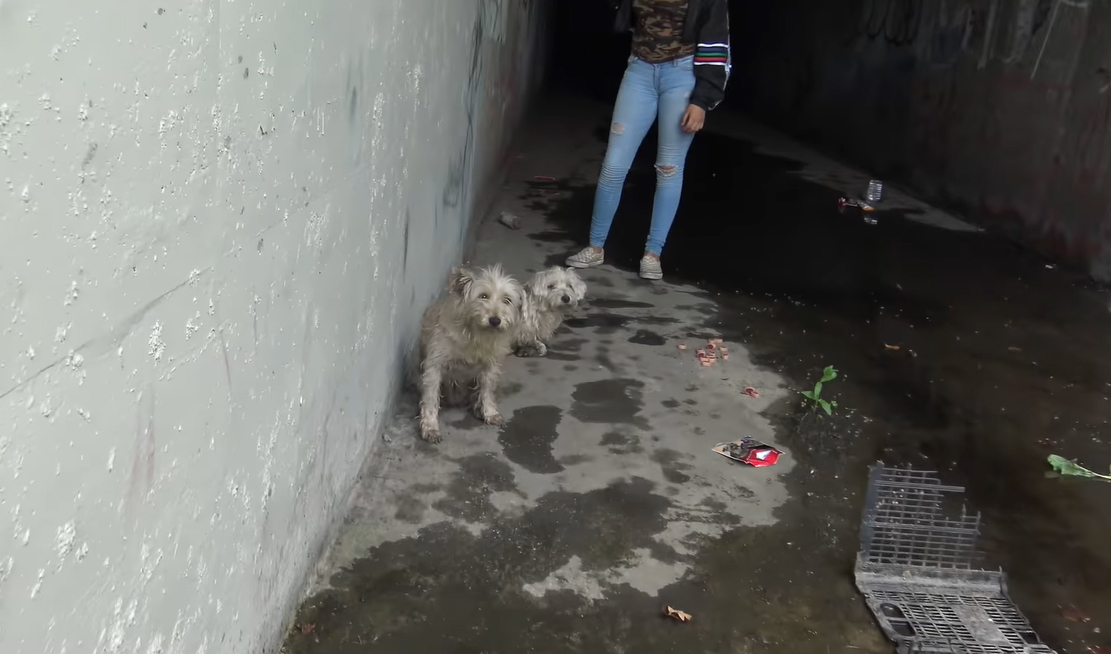 Screenshot, Hope For Paws
When the rescue team arrived, the two kids still were there with the pups. They climbed down to the sewer and saw two poor dogs sitting together. No one knew who even had the heart to abandon these adorable dogs here and how long the dogs had to stay in such a bad condition. They looked a bit scared but they really needed help, so they let the rescuer got close to them and received their treats.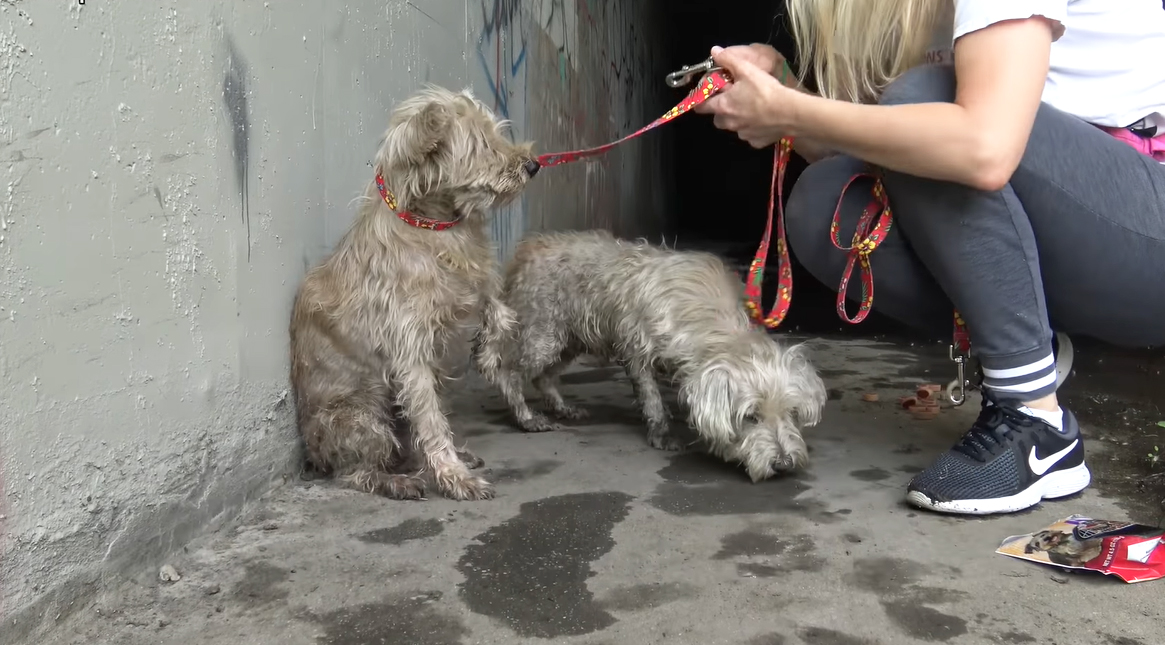 Screenshot, Hope For Paws
Slowly and softly, they put the leashes on the dogs' necks and gave them names, the female one was Dixie and the male one was Winn (names in a children's novel). Then they took the pups out of the sewer and started heading to their car. The dogs were over the moon that they knew they were saved and wagged their tails happily on the way.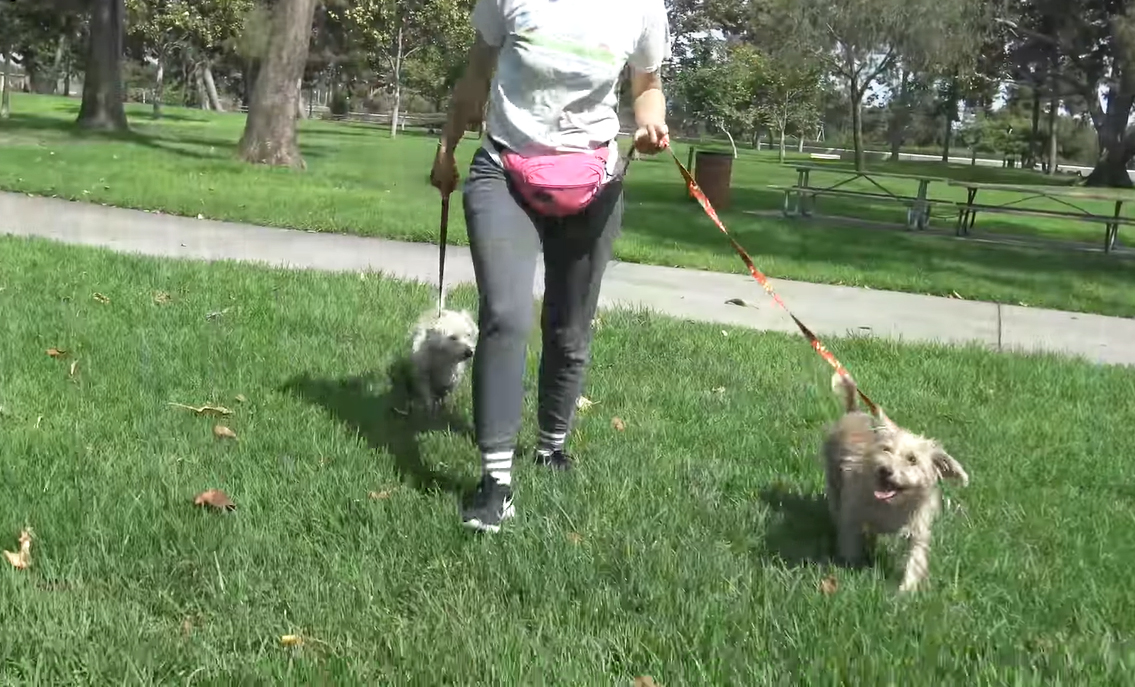 Screenshot, Hope For Paws
It was heart-melting seeing the beautiful dogs got gentle care, and a safe place to temporarily stay. Not long after their rescue, Wags And Walks found Dixie and Winn a new forever family! From a dirty sewer to a clean and warm home, the two cute dogs didn't apart from each other for just a minute. They now could live a happy life, with kind-hearted owners who would give them permanent care and love.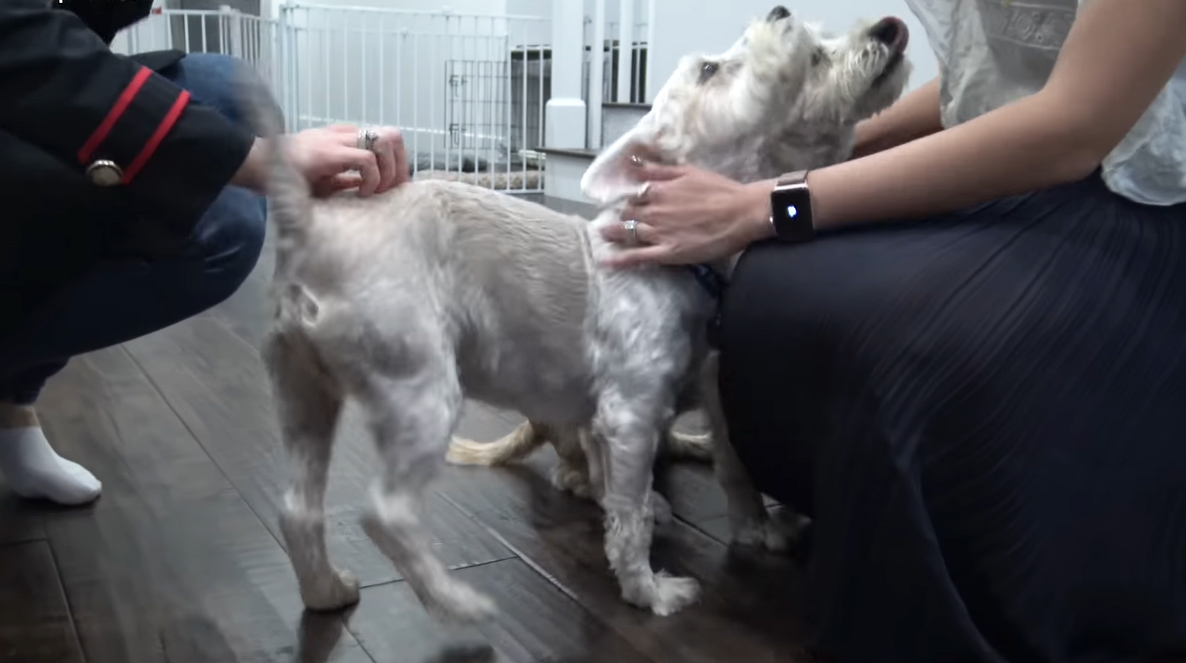 Screenshot, Hope For Paws
The pure dogs were so happy when they met their rescuers again. They certainly did not forget the people who gave them help when they needed it.
Send a very big thank you to the awesome kids and the wonderful rescuers, you guys did an amazing job.
You can watch the rescue video here:
Please share this story with your friends and family!