Anyone would think that dreams and desires are an entirely mental matter and therefore are closely linked to humans, but there is nothing further from reality. And the story of this stray dog ​​teaches us how they too have wishes to fulfill.
It is about a German shepherd who fulfilled his dream of knowing the sea.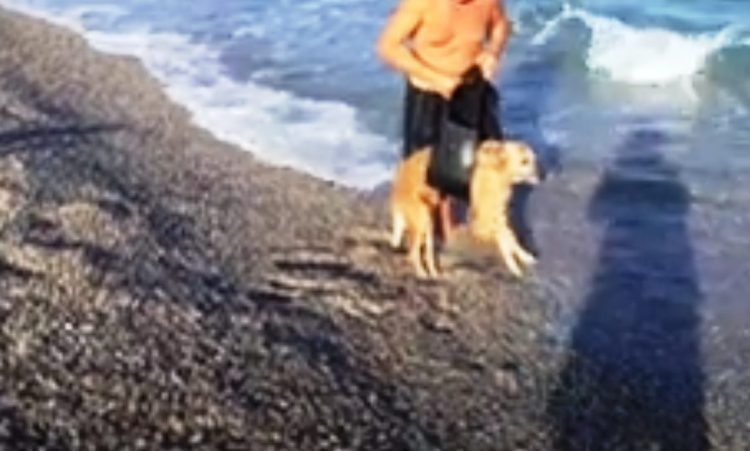 Unable to move on his own but with deep satisfaction and great joy, this little dog rescued from the streets knew what it was like to see and feel the sea.
This furry man was saved in 2019, when a group of Italian volunteers from the L'Oasi Del Randagio foundation discovered him. At that time his condition was really painful.
Not only was he emaciated and infested with ticks, fleas, and parasites, but the poor creature was unable to walk.
He had lost his mobility.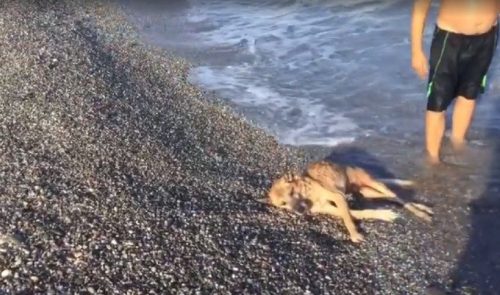 The attacks of a hard life in the streets and possibly some accident or the wickedness of a soulless man, had left the dog paralyzed. Even with his limiting condition, the dog had managed to get by as he could.
The dog lived on the charity of some people, although surely there were more days when he had to go to bed on an empty stomach than those when he could count on someone's help.
His luck changed when he was rescued and he received the necessary care, affection and food that he so deserved.
His beloved owner pleased him by taking him to sea.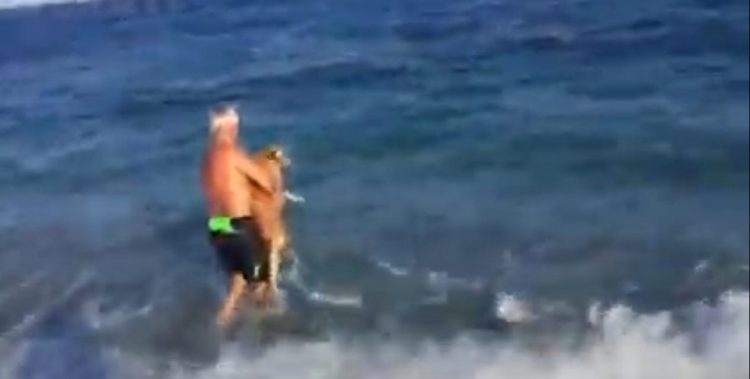 The canine old man received rehabilitation and with the help of a wheelchair he took some steps again, but now his body has deteriorated more and his age is another limitation.
His loving owner understands his condition and is not afraid to carry him.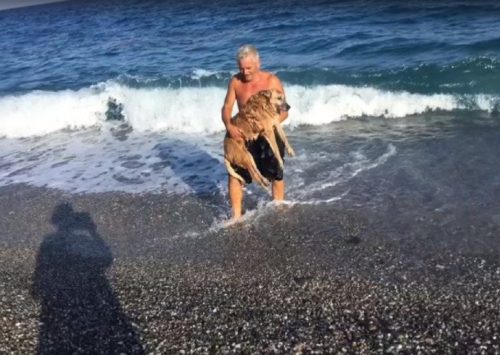 Nobody knew how much time he had left then and not now, but before the dog crosses the rainbow they have decided to take him to a place where his rescuers knew he would be very happy: the sea.
It turns out that the furry likes water a lot.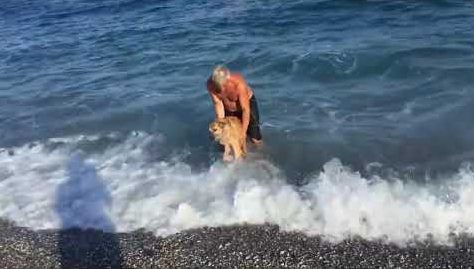 Lazaro's rescuers, that's what they called the puppy, decided to show him what the sea was like and thus fulfill one of the desires that the furry always has to splash around and play like a real child.
"We have reached another milestone. As soon as he arrived, he changed his expression and, approaching the water, he jumped as if he wanted to dive. He was a happy boy ", announce his rescuers with a video on Facebook. ".
As his own rescuers commented, "we will never know what life he had before he was abandoned," but both Lazarus and any other creature deserve to be happy.
Without a doubt, an emotional and inspiring experience for this little dog and all thanks to the love of these strangers. Now his complications are behind him and Lázaro knew the magic of the sea.
Is there a greater gesture of love? Share this beautiful story that reminds us that all abandoned dogs, regardless of their age or condition, deserve the opportunity to be loved and happy.