A unique piebald fawn with a white face was saved from death after its mother rejected it after birth. Although the fawn was very beautiful with blueish eyes, the mother, who was also piebald, surprisingly rejected the fawn, nearly caused him to die.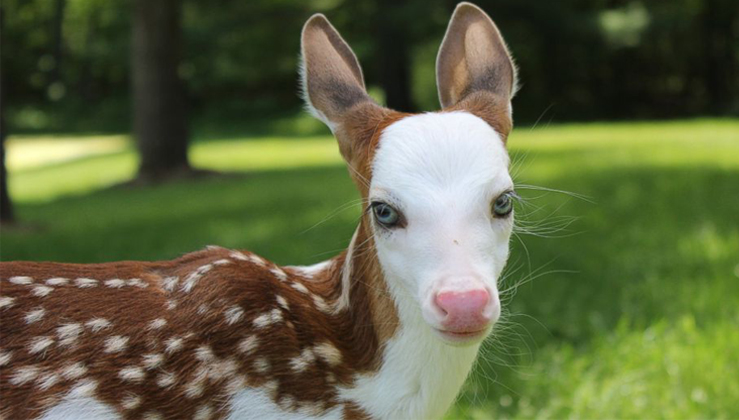 Luckily, this unique fawn also had rare luck on its side as it was born at Deer Tracks Junction, a wildlife sanctuary and petting zoo in Cedar Springs, Michigan, north of Grand Rapids. What made the fawn different would be celebrated, not rejected. The fawn would become a local star and attraction for the park and attract international interest.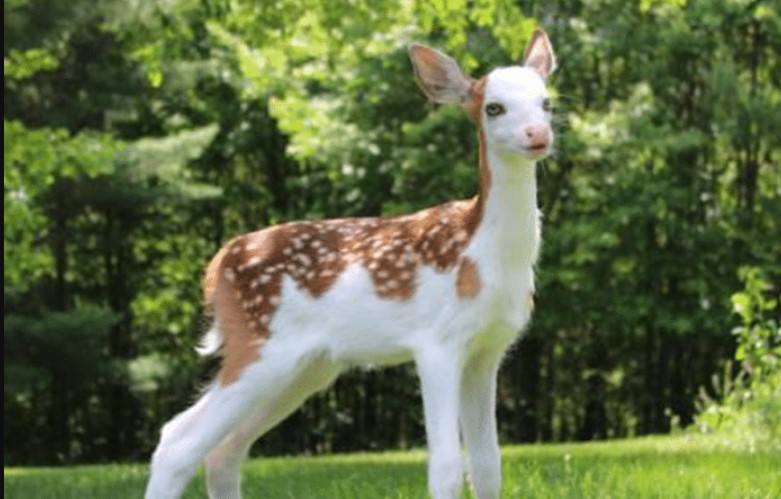 Hilary Powell, the owner of the farm, became the fawn's new mom when his mother, Bunny, rejected him. Powell carefully treated him from a bottle four times a day. The whole family made sure that the fawn got extra care to help him overcome the health conditions that cause the piebald genetic trait. Deer who are born piebald tend to have hearing and vision problems, and the fawn also had problems because of infections.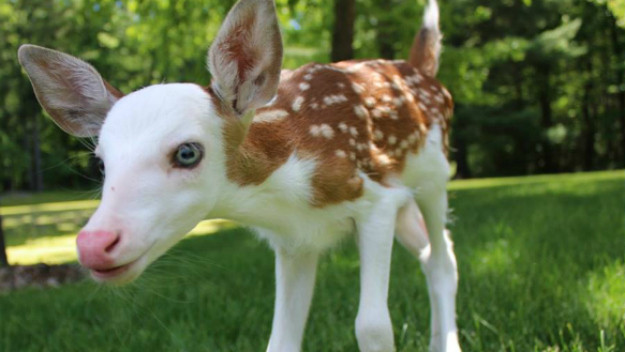 Her son gave him the name, Dragon, because he wanted the him to have a tough "manly" name, according to Powell's husband, Kelly. If the fawn survived, he would grow rare pink antlers, making him stand out even more. In the wild, he would have almost no chance to survive since he would not be able to hide from predators.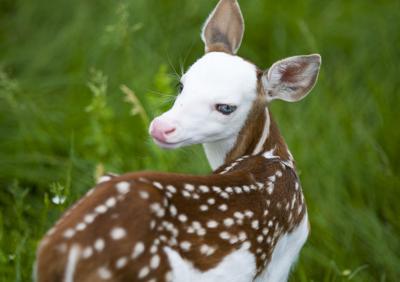 Although the family has been trying to do everything they can, Dragon continued to have many problems from ongoing health concerns and had to be treated at the farm's intensive care unit on more than one occasion. He suffered from a weak immune system for most of his life. Eventually, the family shared the sad news that Dragon passed away just shy of his first birthday. They said he would be greatly missed by everyone.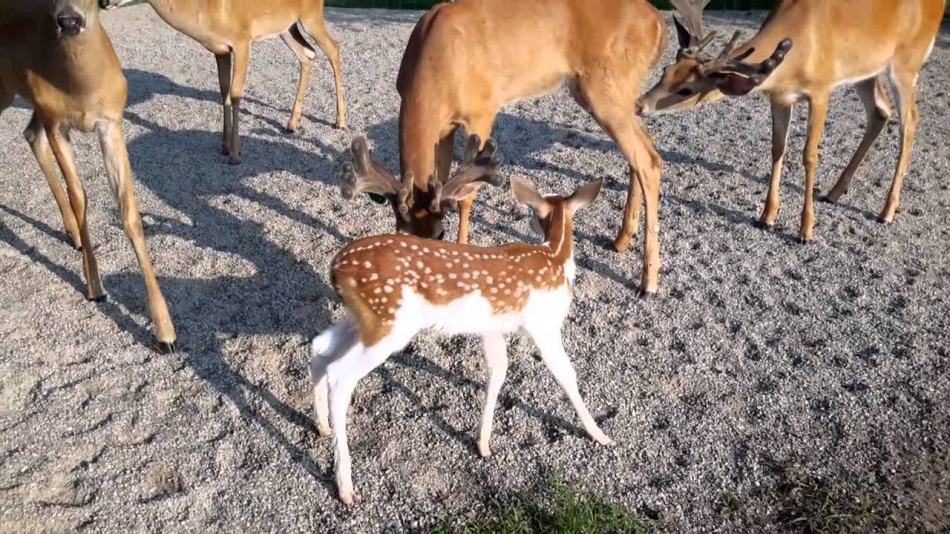 Deer Tracks Junction continues to attract visitors to their 100-acre ranch that offers wildlife safari tours as well as activities for kids and adults. They will always have a special place in their hearts for Dragon, the unusual fawn. See Dragon in the video from WOOD TV8 News below: