Many people think that only human beings are capable of reasoning and applying their knowledge to perform daily tasks. As is going to work or attending school. But Cap, a lovable dog, proved that animals can also be consistent and outstanding employees.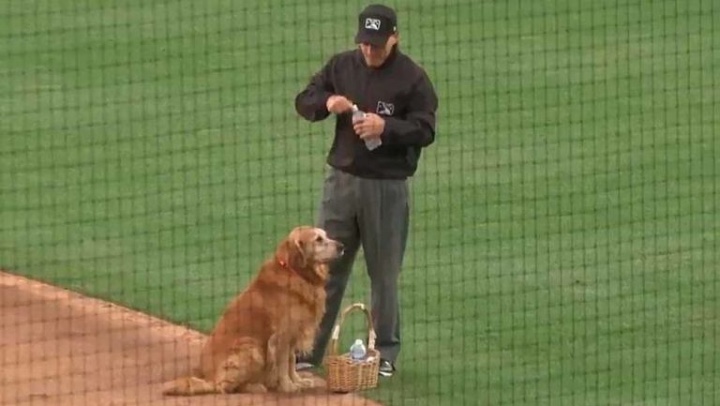 One of the most passionate sports in the United States, along with basketball, is definitely baseball. Every year, the inhabitants of this country look forward to the championship seasons and even buy tickets for the games several months in advance. Who is also looking forward to the start of the game season is Capi, an adorable and at the same time very intelligent Golden Retriever dog, who has lived since 2017 in a stadium in Indiana, United States. Place where he has found his true vocation in life, to be a water carrier.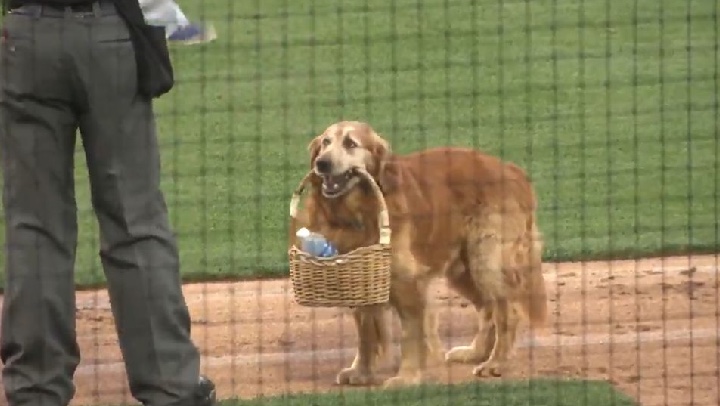 At first, Cap only slept in the stadium in Indiana, and was pampered by those attending the championships. However, over time the puppy was staying in that place. Since he had no home to go to sleep. Over time, it was the same employees of the place who wanted the Golden to join their work team. To do this, they appointed him the position of water carrier, that is, he is in charge of bringing water to the tired referees who are constantly on the move throughout the match.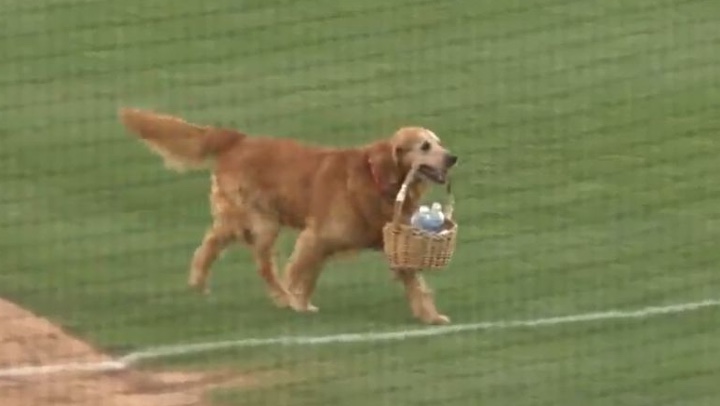 Capi learned to pick up with his teeth a wicker basket filled with a bottle of fresh water. Which he grabs by his handle and runs with his onto the pitch. In order to offer a refreshment to the agitated referees and also to the players. Recently, a video of the puppy that has been published on the Twitter social network moved all users of the social network. "This is amazing. Good Guy". "The cutest thing I've ever seen." "My dog could not concentrate like this", are some of the hundreds of compliments that Cap has received on the social network.
Below you can see the video where you can see this adorable puppy walking around with the basket in his teeth handing out bottles of water:
A dog brought the umpires water in between innings. This is so awesome 😍 pic.twitter.com/upWRegIk5U

— Baseball (@mlbelites_) July 12, 2022
Share this video with your friends and family. So that they can see how hard-working they are and how excited they are about the things they like to do.