There is no such thing as perfection, however, puppies are quite close. They're fluffy little bundles of joy, and there's no getting upset when you're around them. Also, puppies are very easy when it comes to staying happy; really all you need to do is give them your attention and love.
And while dogs are adorable as puppies, they can also start to show some of their loyalty and other doggy traits while still being little versions of themselves. In what is perhaps the cutest video ever, a little Labrador puppy was eager to start showing off his skills to his owners by undertaking the important task of searching for the newspaper.
This little dog named Gracie was proud to follow in the footsteps of her mother and grandmother, who are loyal dogs.
In the video, Gracie followed her owner, Peter Schulz, into their driveway in Jupiter, Florida. It was then that the dog approached the edge of the driveway and picked up the newspaper from her mouth. However, it was more of an attempt than an instant success. Little Gracie was only four months old at the time, so it was a bit cumbersome for her to handle it alone. However, she showed that she had tenacity as she kept trying.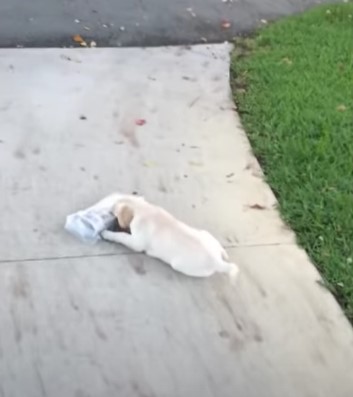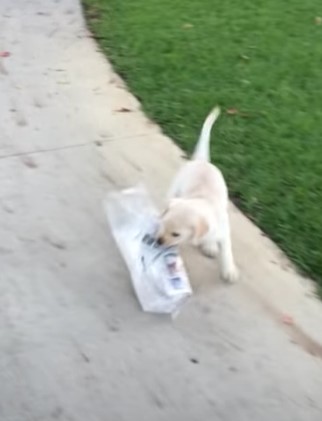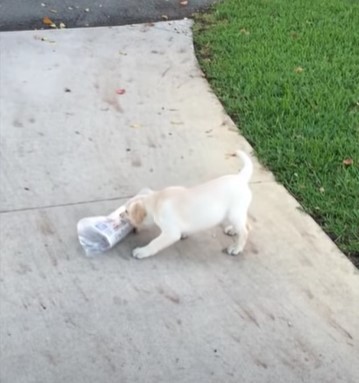 Check out the cute video below: