A puppy is the most faithful and unconditional being that can exist, not only with man but with his species, and even with animals of different species. They make no difference when it comes to helping those most in need and offering them their friendly paw in the most difficult moments of life.
Just enough that we meet Murphy, an adorable furry who was always by the side of his canine friend, a German shepherd dog named Marley who was dying on the side of the road.
The incident occurred in Moscoy, California, United States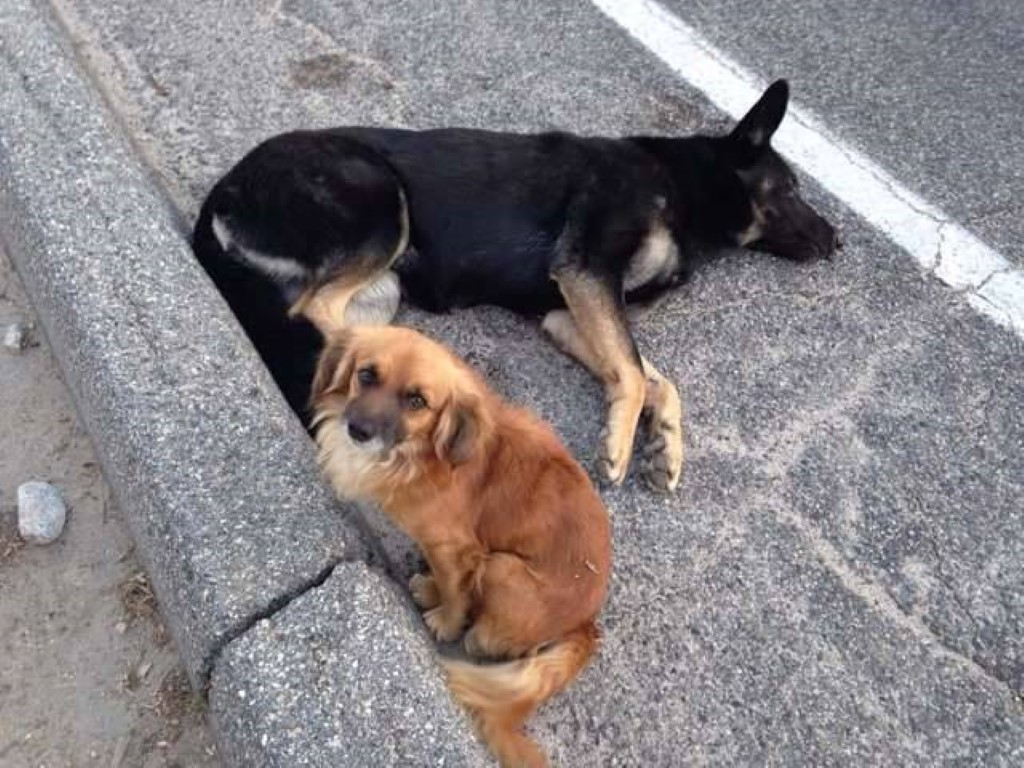 The fluffy and reddish puppy remained by his companion's side for hours, many passersby and drivers saw this pair of furry ones but none stopped to help them.
Marley was in poor condition, and his friend seemed to understand everything, so he sat next to him until help arrived. He was determined not to abandon her, even if it was just her presence that gave her the support and comfort she needed.
It was not until a rescue worker received a message stating that there was a puppy in terrible condition on the side of the road. Faith Easdale, rescuer of Dream Fetchers: Project Rescue, comments on this:
"Marley was in terrible anguish, pain and was breathing heavily. We weren't even sure if she would make it. "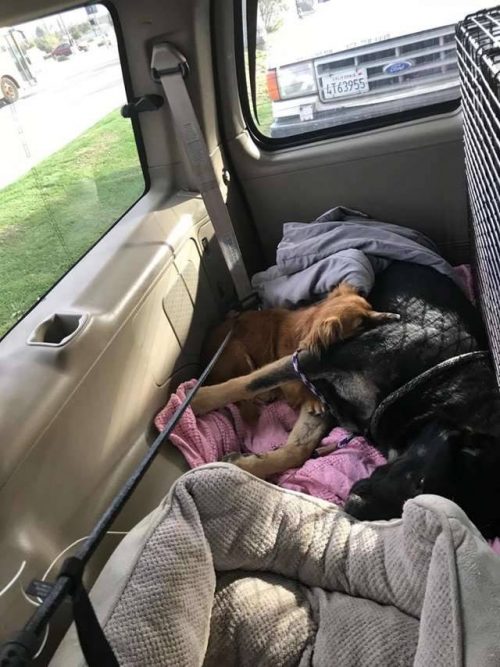 When Faith and her rescue partner arrived at the scene, they not only encountered a dog on the brink of death, but a protective puppy who refused to leave her alone.
Murphy is the puppy who refused to abandon his friend in such a difficult situation. When they managed to get the convalescing dog into the car, Murphy quickly got in too and snuggled next to Marley in the back seat.
"She was very heavy and difficult to move, but we did it. Murphy did not leave her side in the street.
The reason for the fractures is not certain, but doctors suspect that she was hit by a vehicle.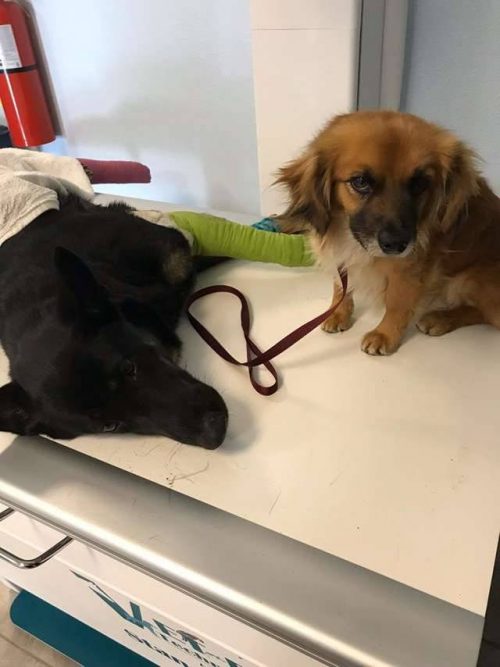 In the cutest way possible, and as if he knew they were in the right hands, the guard dog gently dropped his head on Marley's belly.
When they arrived at the hospital, they did the necessary tests, including an X-ray that revealed several broken bones and a great surprise that left everyone in the room with a permanent smile.
Marley was pregnant with 11 puppies.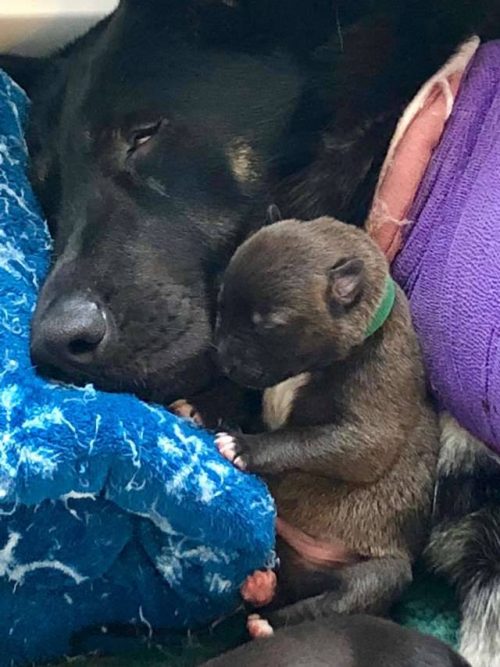 Her faithful friend stayed with her for the first few days after the rescue. Easdale could see that both dogs would manage to survive separately so he did his best to find a home for him. Luckily, it was only a matter of days before one family showed interest.
For her part, the strong Marley managed to give birth to her 11 young despite the difficult situation in which she found herself. Her two fractured legs were not an impediment to her being able to breastfeed her young.
All puppies enjoy permanent homes.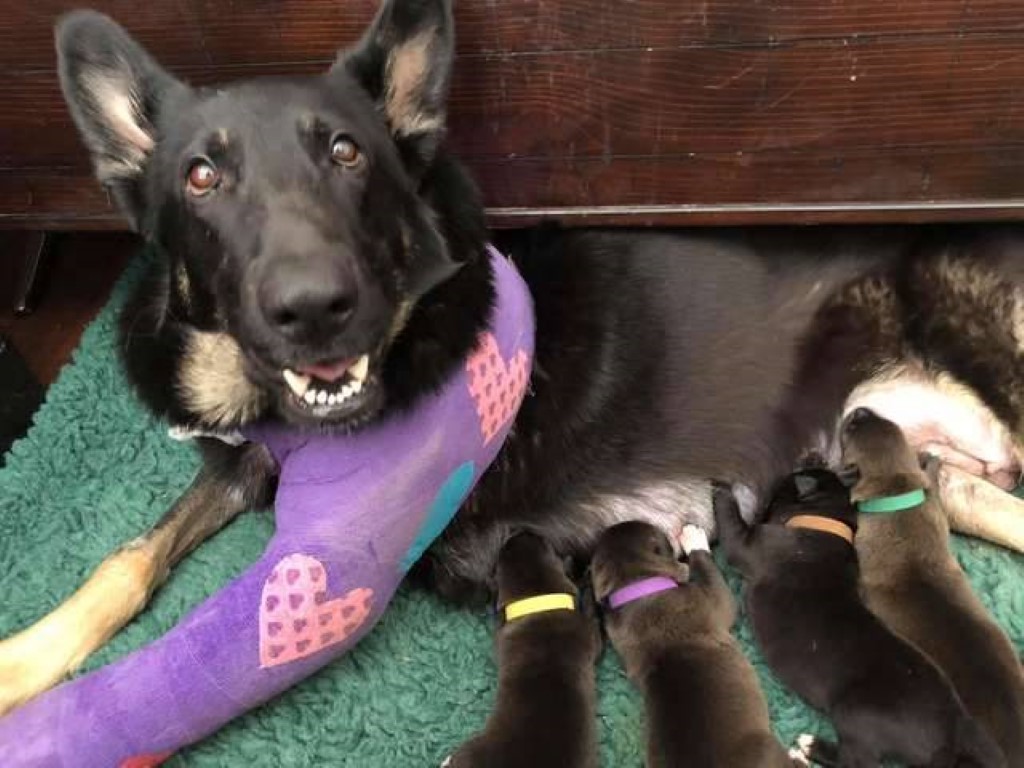 Marley's recovery process was slow but she managed to heal completely. Today she is a healthy and grateful dog who has a family that loves her their puppies unconditionally.
Although your protective friend is not around, we are sure that you both have a special feeling even though you cannot see each other. Murphy is a beautiful example of friendship and fidelity. We hope you continue to enjoy all the unconditional love you deserve, as much or more as your actions towards Marley.
The tender reaction of the puppy who only wanted to protect his friend unconditionally, should inspire us to want to be a little more like them. As opposed to all the humans that passed by. How much to learn!