Every puppy loves to be with his family, being loved and filled with pampering. However, sometimes mishaps occur that drive the furry away from their home, leading them to wait patiently for the moment to be home again.
This Chihuahua puppy begged to be helped to return to his family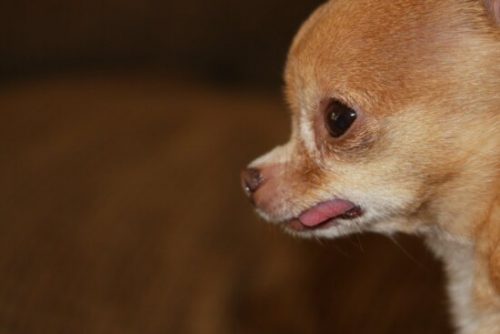 Alex is the name of a cute little Chihuahua that was found wandering the streets of Sumter, Florida, United States. Despite his condition, he continued to remember his loved ones, whom he lost and longed to see again.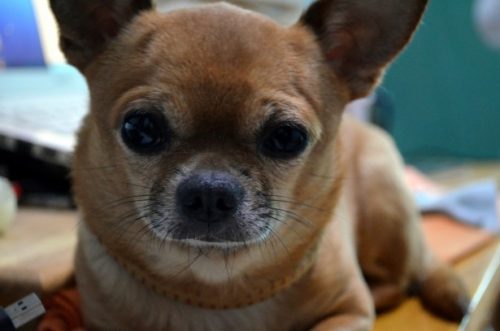 For this reason, on one occasion the desperation to return home led Alex to convey to a passerby that something was not right and he needed help. Without thinking, the good man held the chihuahua in his arms to take him to a shelter where they could help him properly.
He had finally gotten the help he so badly needed!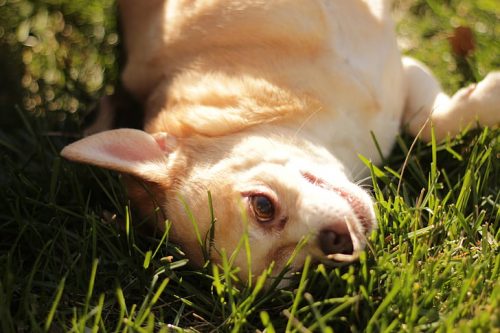 This is how Alex arrived at the YOUR Humane Society SPCA facilities, where he was received by volunteer Claudia Labbé and the rest of his colleagues. Everyone was impressed with his friendly personality and went out of his way to unearth the furry's past.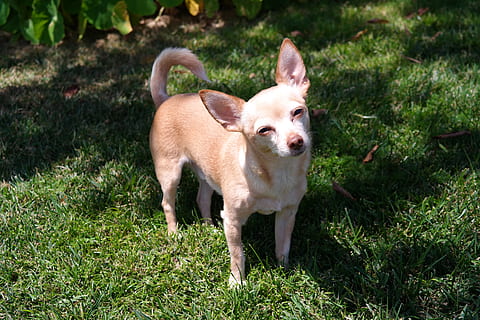 "He practically lunged at that boy, as if to say: Help me! Help me! I was so happy to see him, "said Claudia.
Alex was covered in fleas, dirty and underweight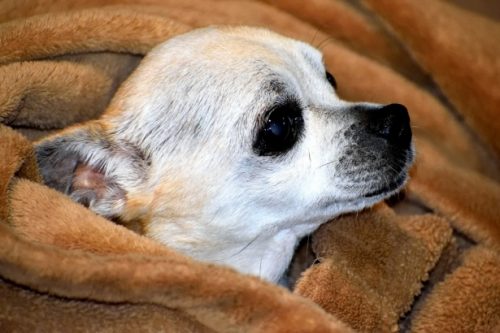 The volunteers suspected that Alex had once had a home, due to his behavior. So they investigated if he had any microchips to be able to find the chihuahua's humans.
Fortunately, Alex did have a microchip in his body and the information they obtained about him left all the YOUR Humane Society SPCA volunteers breathless: his home was almost 400 kilometers away from the area where he was found.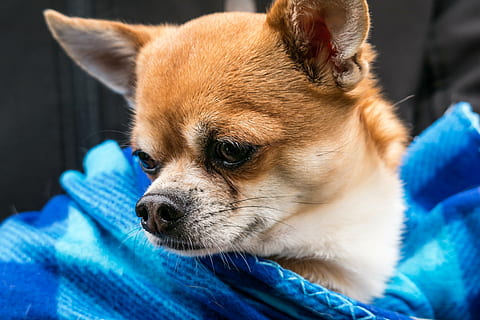 Alex was so far from home because, most surprising of all, he had been lost for 6 long years! His family, with whom he grew up since he was 2 months old, awaited his return in Naples, Florida.
At home, Alex lived with his two human brothers and also with his older canine brother, named Thunder. The puppy made a big hole to get out of the house when his family decided to send Thunder to temporarily live with Grandma.
Alex escaped to meet his brother Thunder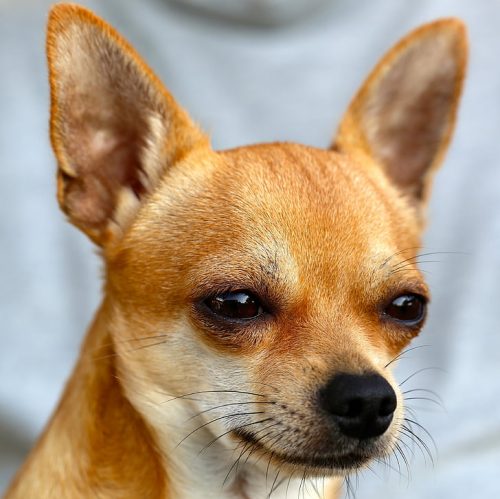 His family looked for him everywhere, but they began to lose hope of finding him when the days of waiting turned into years, until the association contacted them by phone to give them the happy news: they would be reunited with their puppy after so much weather.
Of course, the family was jubilant to discover that their little one was safe. However, they feared that Alex had forgotten them over the years.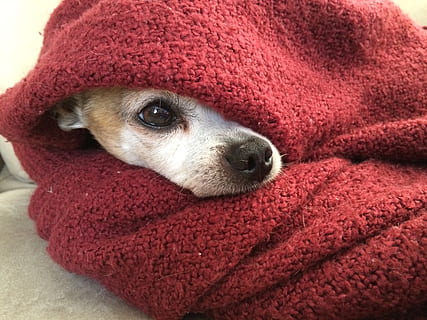 At the moment of the longed-for encounter, all the family's fears vanished. The sweet Alex ran desperate and full of joy over his human and his two human brothers; her bliss was so great that she couldn't help waving her tail from side to side.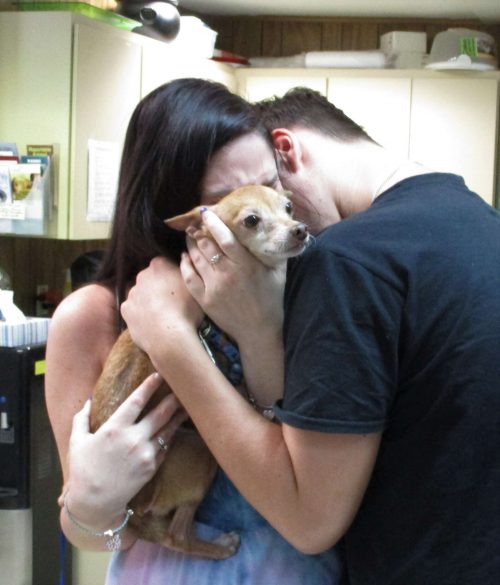 Alex couldn't contain his joy at seeing them again. They all stood up, hugging a giddy little dog who regained his identity and his long-lost family, "said Claudia.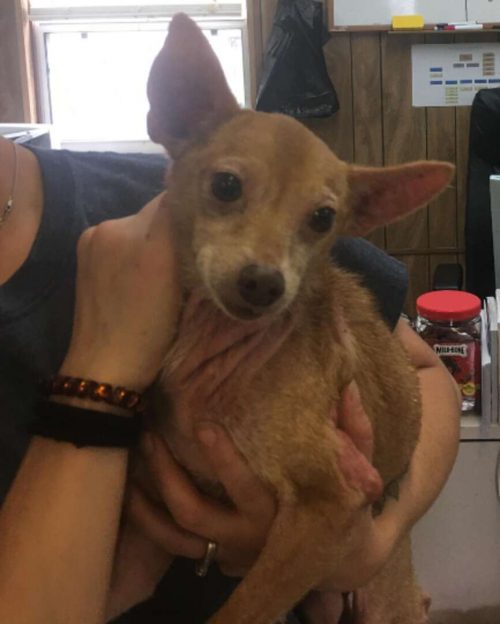 Nor could the volunteers of the association contain their happiness when they saw Alex's joy. Tears did not take long to fall on the faces of all those present and it is precisely those magical moments that keep the entire team of the association working in pursuit of the animals.
The reunion was beautiful!
Alex has rejoined his family, alongside his three siblings, humans and canine, so they trust that they will never be separated again.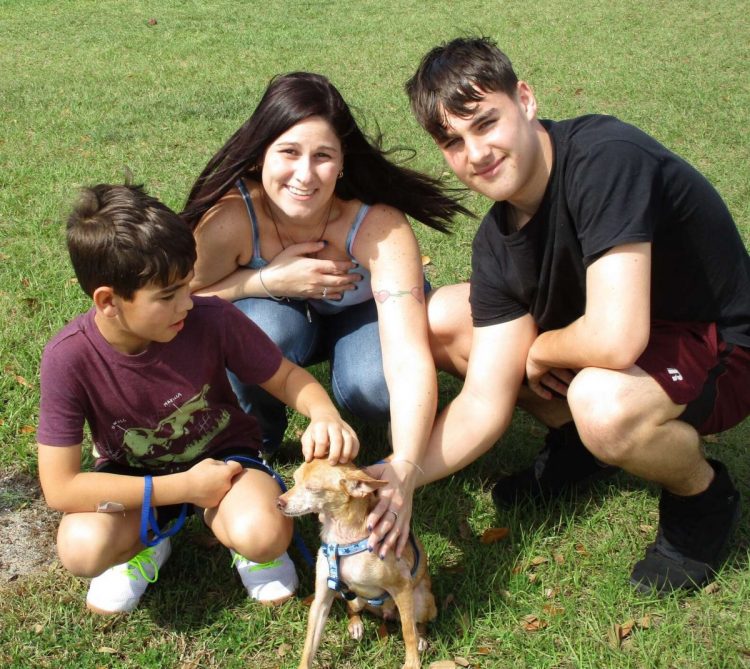 There is no doubt, animals are family and there is no worse sadness than losing them. Take care of your pets and don't hesitate to help the furry ones in trouble!