If you go down the street and do a short walking… most people will agree that a dog and a cat cannot live together. It seems that way because of their very opposite personalities and behaviors. So friendship for them is complicated, but not impossible.
An example of this is what happened in a video that went viral on the Internet, where a dog named Bo was filmed jumping from a couch seat to the top, where there was a cat looking at the view.
The dog barely settled down and went straight to hug his unusual cat friend named Jasper. The whole moment was captured by the smart phone of Lisa Plummer, who lives in North Liberty – Indiana.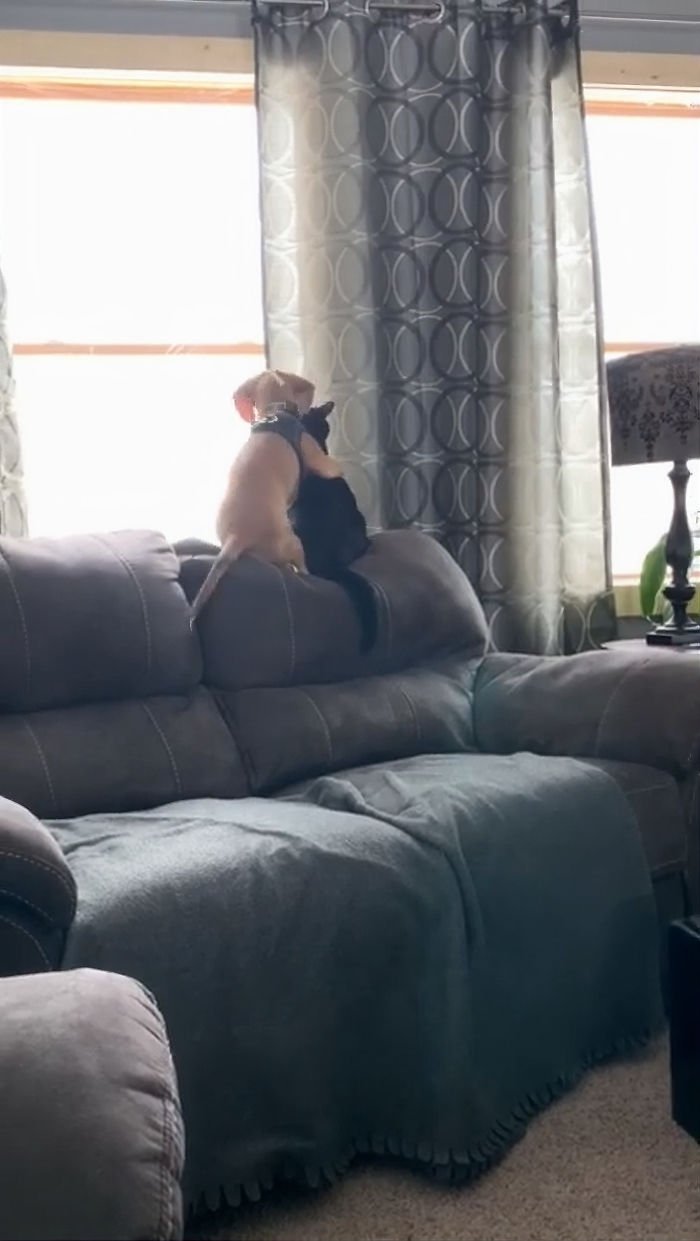 According to their owner, they were somewhat amazed by the sight of some birds roosting on the porch of the house.
"Bo loves her cat brothers so much, but they literally drive me crazy with their constant chaos. But this sweet moment melted my heart." Said Lisa.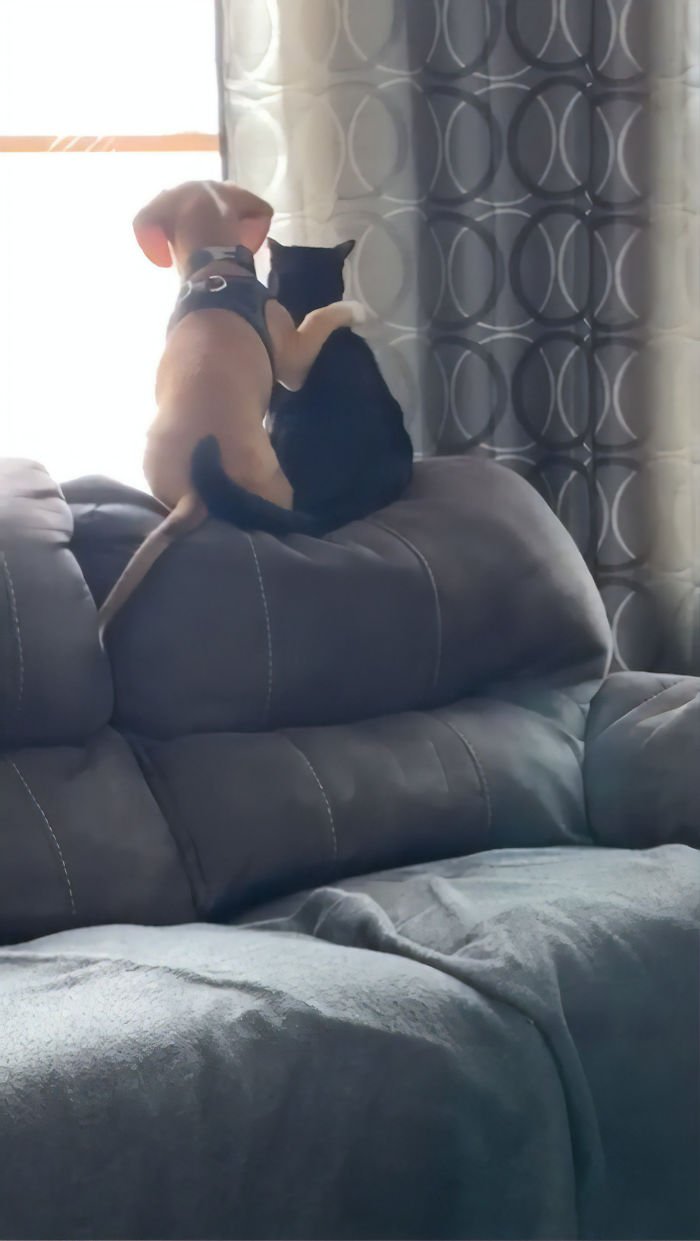 Watch the video below: