This puppy was abandoned when he most needed his family by his side, giving him support and all the love possible.
We still need to understand about the ability to adopt animals responsibly, caring for the good of the adopted species as its best interest.
But like every rule there is an exception, today's story is an example that there are happy endings too. This story full of strength, love and, above all, solidarity, is about Drax, a little dog who lost his front legs after being run over by a vehicle. From that moment on, his tutors rejected him.
However, Drax was lucky enough to find this beautiful family, the little one who went through several problems of rejection and pain, gained the opportunity to live in a house full of love and respect, far from the indifference of his former owners.
The little furry has become the main protagonist of family portraits. Drax got an Instagram account just for him: https://www.instagram.com/gigantedrax/https://www.instagram.com/gigantedrax/
"Today Drax celebrates life with us. He is a new member and a fundamental part of the family," said her new adoptive parents, Mara Moutinho and her husband, Giga.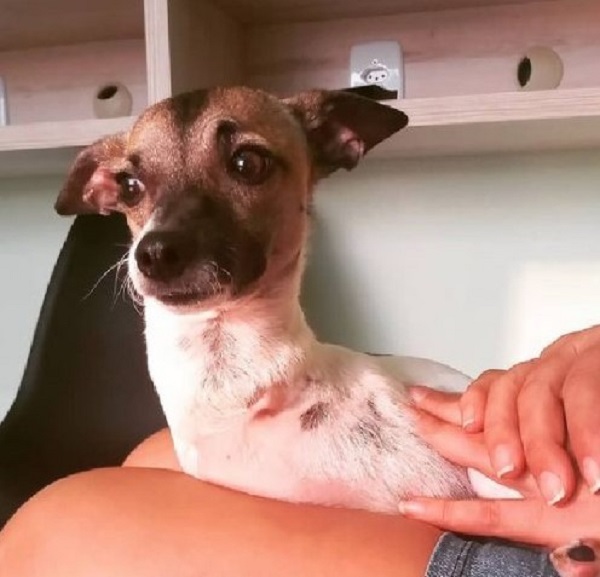 After going through several difficulties and being forced to lose both front legs, Drax not only had a new chance to be happy, but was also born to shine, becoming very famous on all digital platforms, always posing in style. for photos. This little dog was really lucky!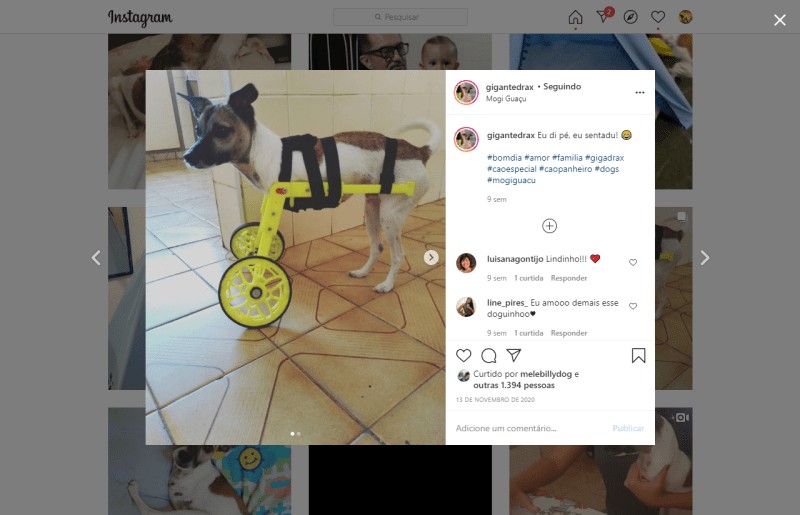 The little furry has already conquered more than 17,000 followers…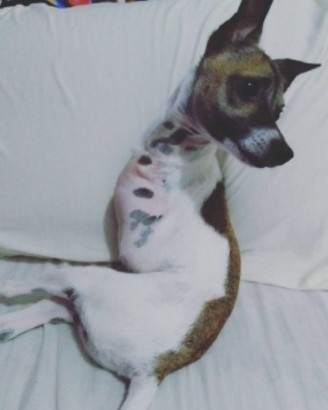 This is a story that talks about the indifference of certain people, but fortunately it had an extraordinary ending. According to his new mother, Drax was still a puppy when he was run over.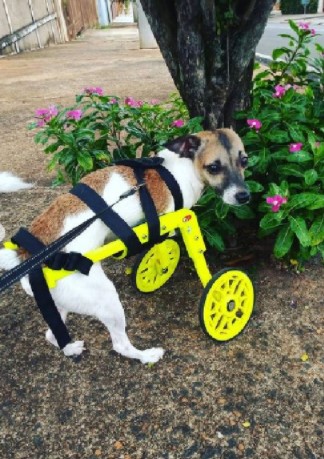 His old guardians didn't bother to take him to the vet after the accident. When they decided to do something, it was too late: their paws were already in a state of rot and the vet had to amputate them.
Worst of all was that after the poor guy had surgery, his old family decided to abandon him at the shelter, leaving, never to return.
It was then that Mara and her husband Giga appeared to give the puppy love and a new opportunity to be happy.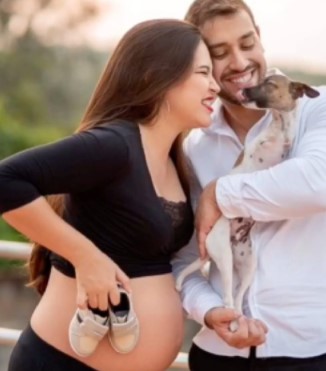 "He's a celebrity on social media, my little dog has really become a star. Whenever he can, he stands up with his hind legs to greet the camera ", said Mara.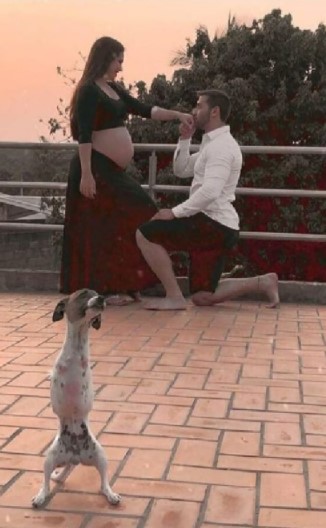 But that story is not over yet. Drax gained a new brother and friend, Enrico, the couple's newborn baby.
And the little dog, who doesn't care about not knowing appearances or deficiencies, takes care of the little boy with fidelity and understanding, which is simply the proof of true love.