Anything can happen in a soccer game, even a dog entering the field in the middle of a game and stealing the attention of the spectators. This was the case in a match in the Chilean First Division league on September 8. When a dog entered the field of play without being stopped and caused the interruption of the event for a few minutes.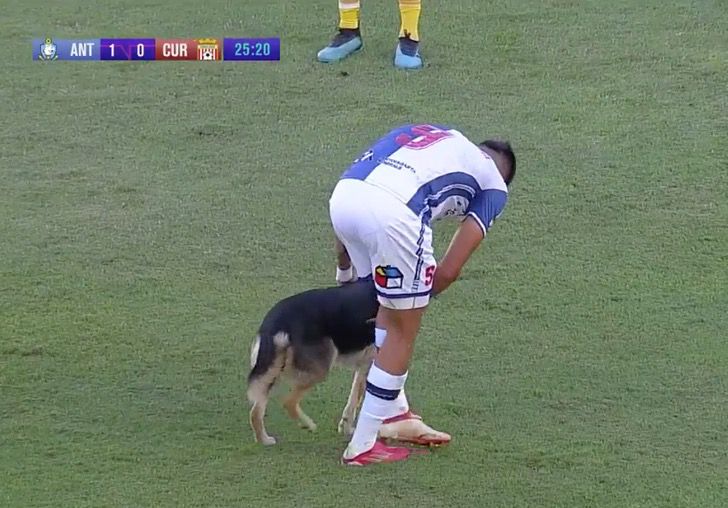 This happened when Curicó Unido faced Club Deportes Antofagasta, at the Calvo y Bascuñán Regional Stadium, home of the latter team that is located in the north of Chile. When the players noticed the dog's presence they stopped chasing the ball and paid attention to the dog. The event occurred in the 25th minute of the first half. And it was the goalkeeper of the Curicó team, Fabian Cerda, who was in charge of grabbing the dog in his hands and taking it to a safe place, to be taken off the field.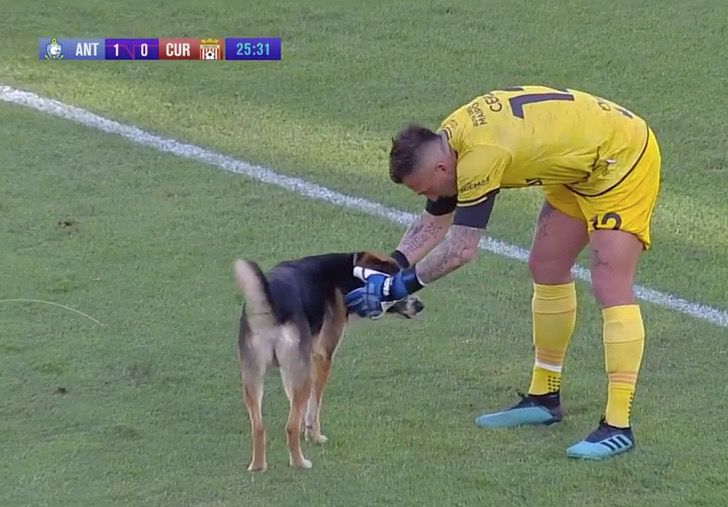 This action won the goalkeeper a lot of applause, who soon became viral on the social networks of the South American country. After this game was played as part of the 19th date of the local tournament. As can be seen in the videos that circulated on the internet, the dog moved with speed and agility to reach the ball, with a loving attitude. When they carried him in their arms, the little dog seemed to be happy with what was happening.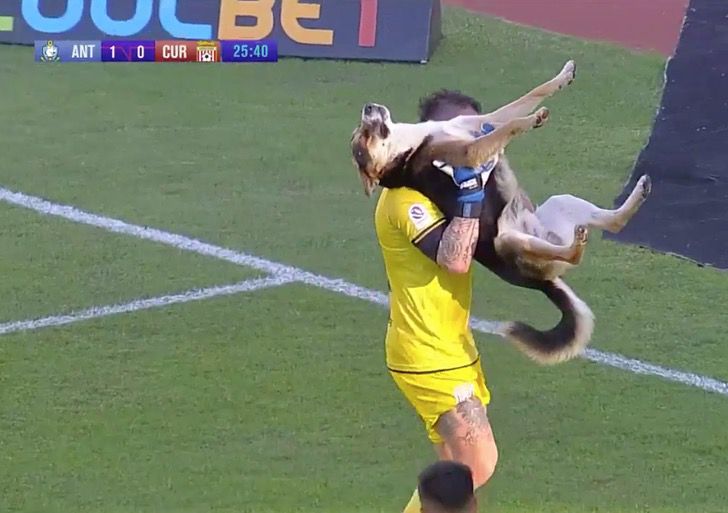 After winning the applause of the public, they continued with the match that ended with a goal for each team. In a tie that they will remember more for this adorable little dog than for the goals they scored. Although it is not known in detail how the dog could enter the sports facilities or how he circumvented the security of the stadium. The truth is that this adorable little dog completely stole the show.
Below you can see the adorable video of this puppy entered the field of play:
View this post on Instagram
Share with your friends and family to see this little dog having fun at a soccer game.