In shelters, many pets just sit and wait for someone to come and give them a forever home, but sometimes some animals have to wait longer for that to happen, some of them sadly have to wait years for someone to accept them.
At a shelter, staff are trying to find their old dog a home by using a heartbreaking image that illustrates his story.
The dog named Ginger is a Labrador retriever mix located at Lake of the Ozarks in Osage Beach, Missouri.
She is a lovely dog ​​who loves to play, but unfortunately, no one has given her a home.
She has been a resident at Dogwood Animal Shelter for almost eight years and is still waiting behind bars while other dogs are adopted.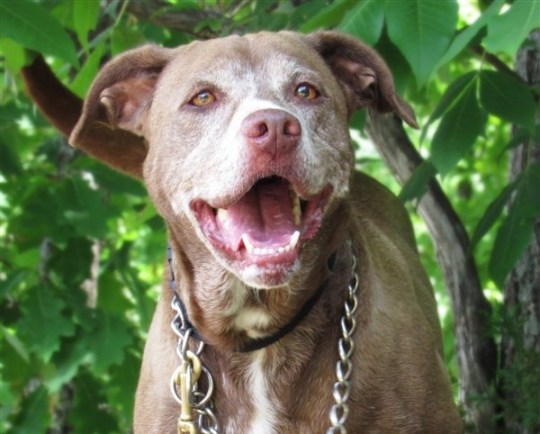 But the shelter is still waiting for someone to give sweet Ginger a chance when they see how long this poor girl has been waiting for a home.
The photo of the sweet dog went viral and shows that she looks sad inside her kennel, while a sign outside tells her story:
"Hi! I'm Ginger! I've been waiting here for 7 years, 9 months, 2 weeks, and 2 days."
"I'm a good girl! I promise! I just need a second chance."
It is truly a sad and moving photo and it caught people's attention, and in one day it was shared 14,000 times.
Ginger has to be the only pet in a household, but other than that, she's just a sweet little dog that will fill a house with joy.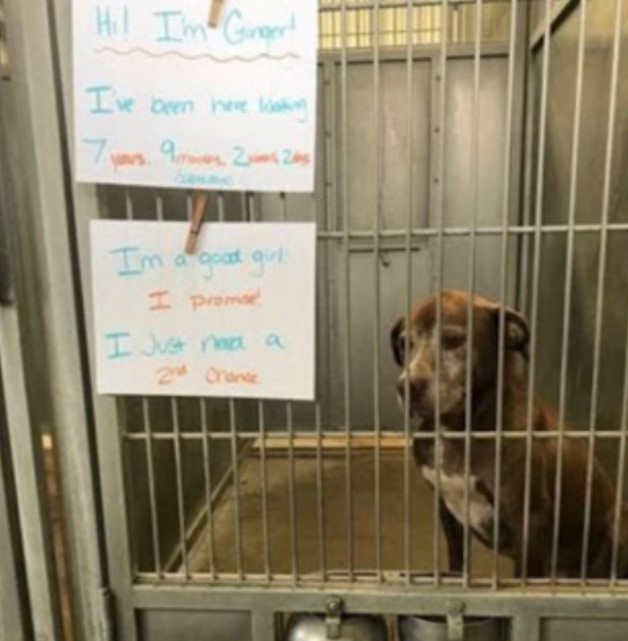 If someone gives you the opportunity you have been craving for so long, we are sure they will give you unconditional love.