A sick little puppy lay sad and sore under a car, until some heroes arrived in time to give him a second chance and change his life.
The needs of various creatures are obvious and what would society be if no one were interested in helping those most in need? Fortunately, that will be an impossible question to answer as long as there are people who decide to step out of their comfort zones to help others.
The cub forever marked a young rescuer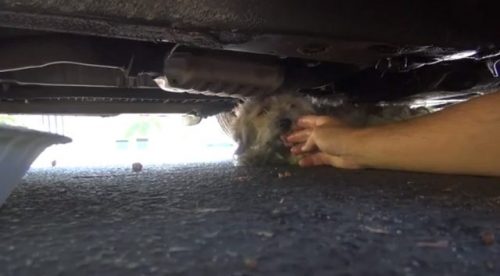 Karla Solís rescued a puppy from the streets of Tijuana, Mexico, specifically under a car shivering with cold and fear, in a truly sorry state. The furry boy had serious skin problems, as well as had a problem of malnutrition.
His eyes resigned to a life of suffering really touched the girl who immediately took him into her arms to help him heal.
His downcast gaze showed his discouraged spirit.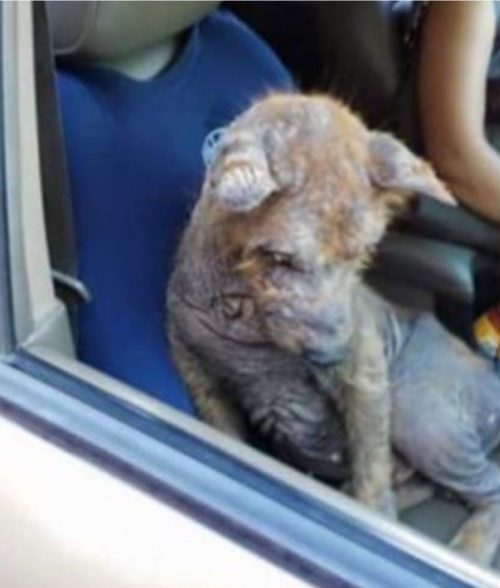 The little animal that she decided to name Elliot had to go through a few months of recovery. Not only his skin was damaged, but his heart, and for that reason, Karla had to start by gaining his trust.
Although the dog was not aggressive, it seemed to have no interest in living.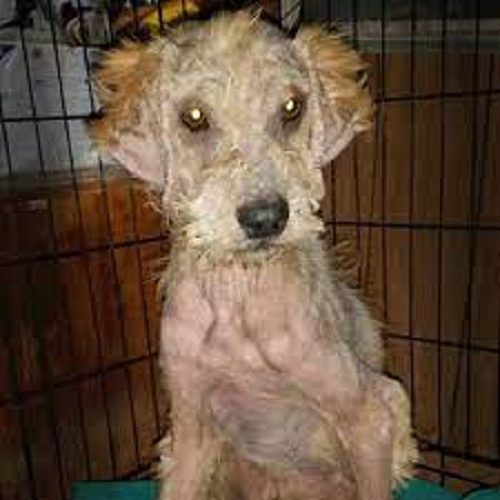 The furry's sad face was heartbreaking, but Karla knew how to cheer him up. In addition to rehabilitating him, the girl forged a great bond with the mestizo who became her faithful companion.
She was healing his injuries herself and giving him his medicine, after the vet determined that he had Ehrlichia, a tick-borne infection.
Elliot needed his time to get ahead.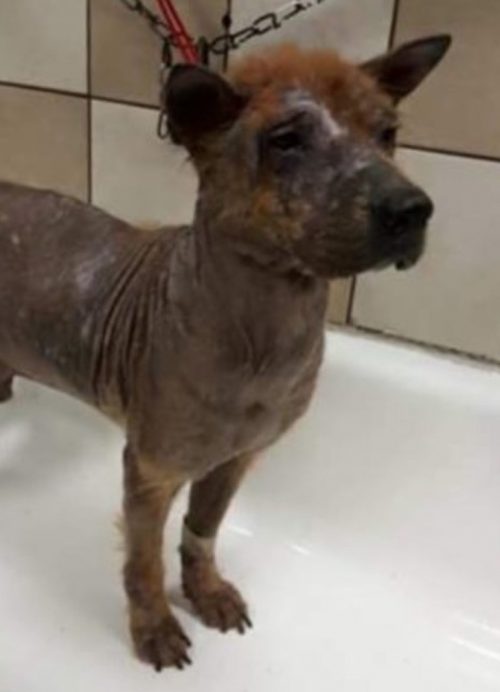 Karla was by his side throughout his recovery, but when the moment came she knew that she had to find for him the family that she was not in a position to give him.
Solís got in touch with Becky Moder, an animalist who processes dog adoptions with families in the United States. This Samaritan woman not only helped Karla with the paperwork, but also invested her own money in the recovery of the little dog.
They were all convinced that they would find the ideal family for him.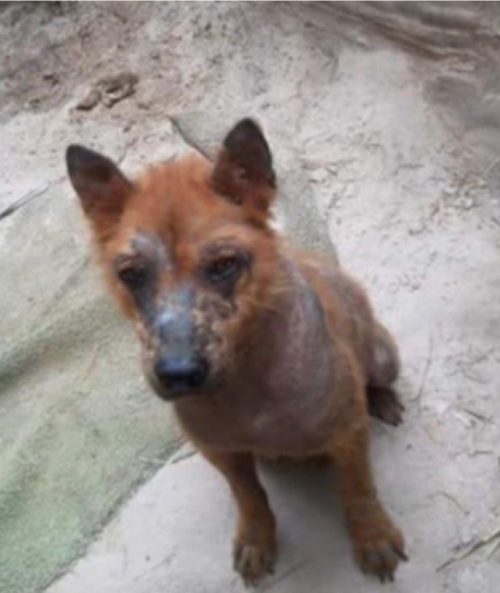 Elliot's hair had started to grow back, first in the form of fluff, then thick and red. When Elliot was healthy enough to start looking for his forever home, Moder gave him his free trip from Mexico to San Diego, and Solís fired them.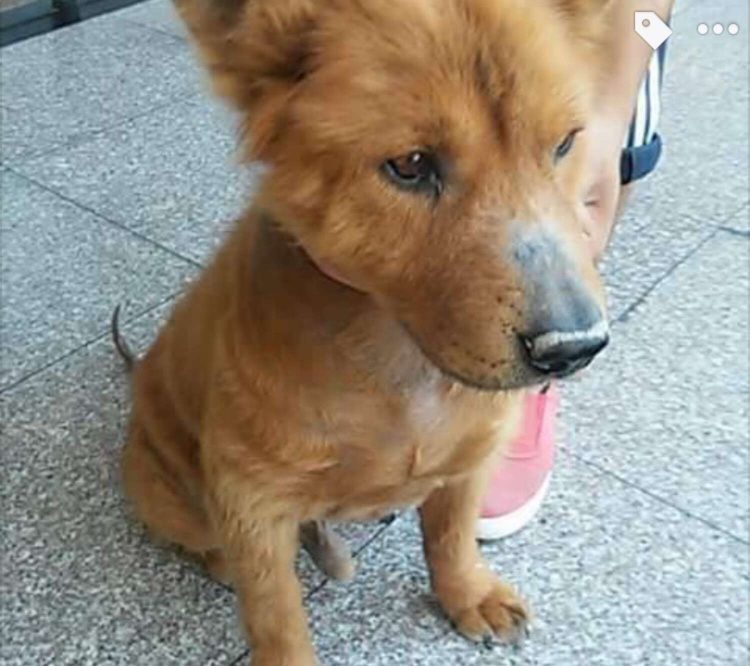 When he was prudent, Elliot traveled to the United States and was greeted by The Barking Lot Rescue, an organization located in El Cajon, Florida.
It was at the TBLR shelter that Kim Forest and his girlfriend met Elliot decided to open the doors of their home to him.
At that time the puppy was not even the shadow of what it was in Mexico.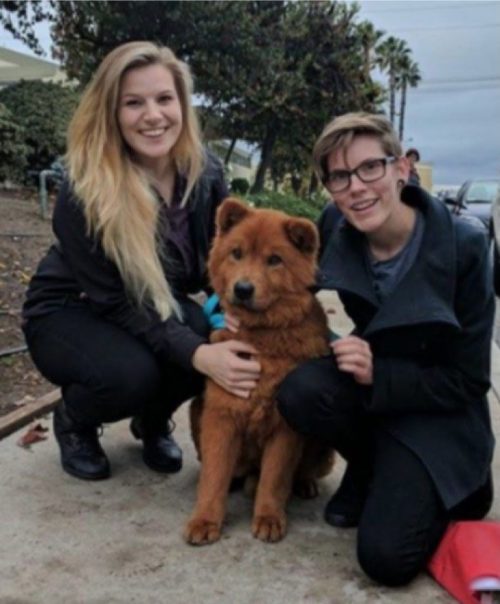 At the end of the day, Karla was satisfied with the change that tender Elliot had achieved, whom her new family christened Asher.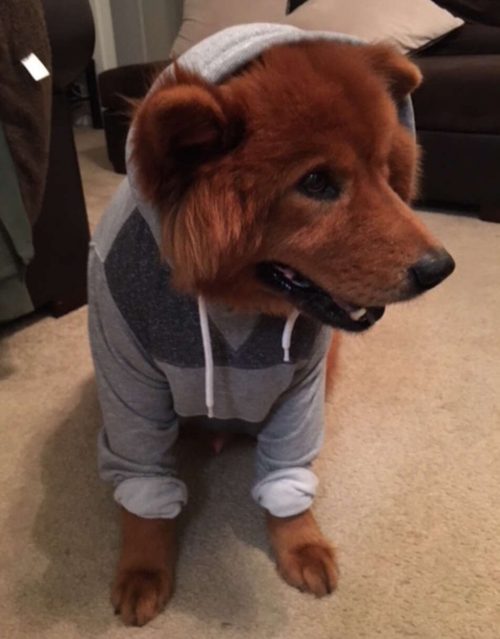 Although Karla or Becky would have liked to keep it with them, it is true that sometimes rescuers must let go to help again.
That was what the women thought when they handed over the furry man.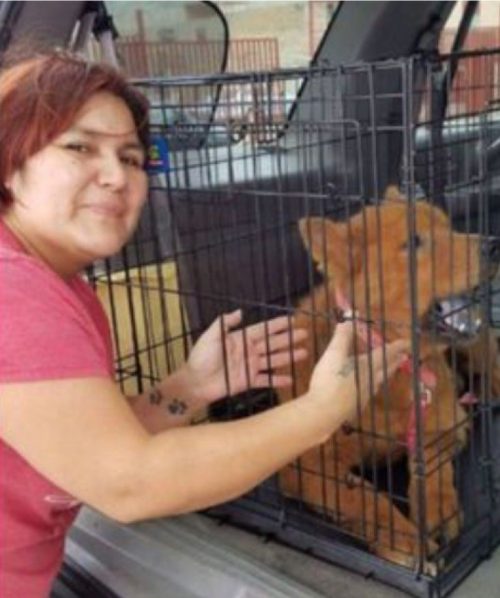 The experience with this puppy that Karla saved from further suffering led the young woman to become even more committed to the animal cause. For the girl, it is difficult to understand how people live with their backs to this reality but now she knows that she can always do something more to help and she is determined to continue to do so.
As for Asher, he has slowly come out of his shell, showing his mothers a more playful, if still calm, side of his personality.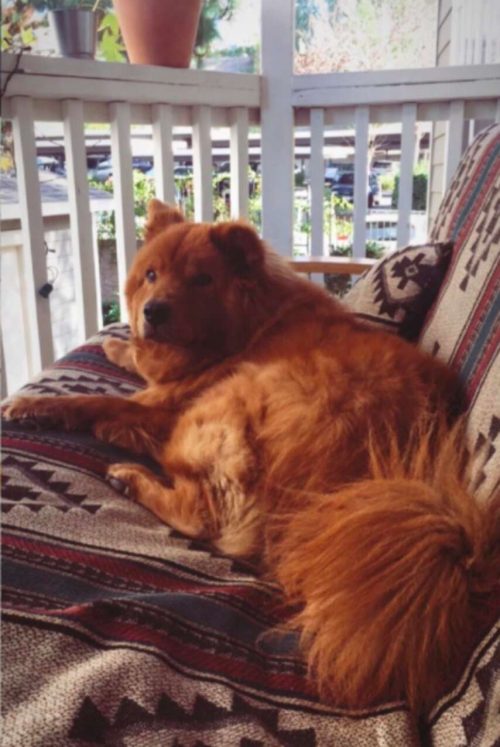 "We found out that he really likes my stuffed animals. He started taking my teddy bears and now he loves to play with anything that doesn't have a squeak or sound. It's his favorite thing.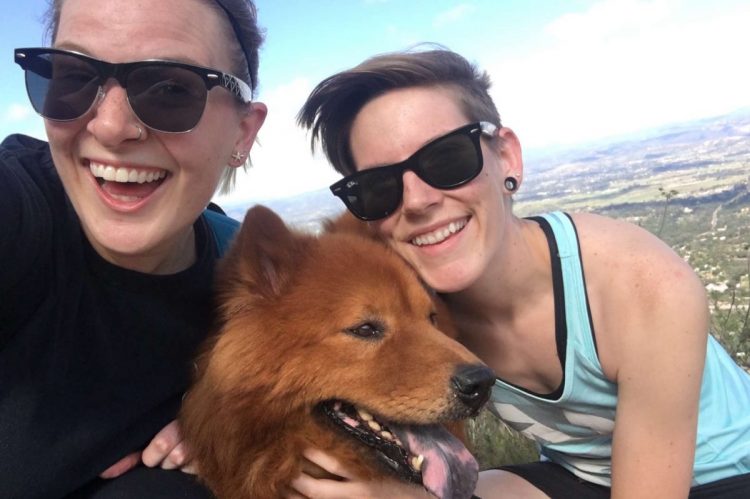 Whenever Asher leaves the house, his striking appearance and fluffy red fur attract attention.
"Wherever we go, someone wants to tell us about him. It's really fun to have that kind of attention for him, because he deserves it, "Forrest said. "He had such a hard time for the first five years of his life, so we are very happy for him. It makes my partner's heart and mine very full.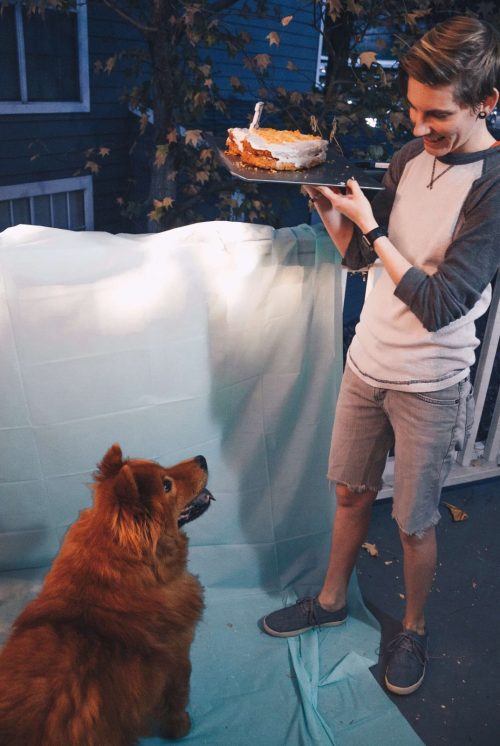 "Honestly, I couldn't imagine having a better dog," Forrest concluded.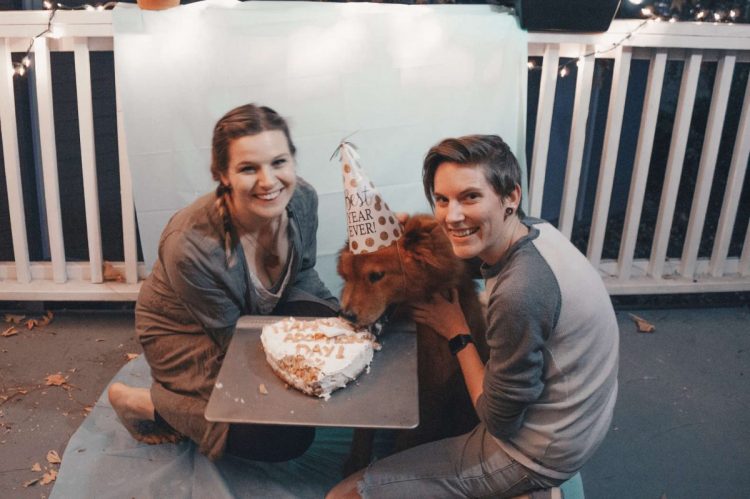 You too can be an angel in the life of any animal, don't turn your back on them. Let us infect everyone with the spirit of helping the most vulnerable in society. Together we are better!