The innocence and tenderness that puppies transmit to us make us want to be with them at all times and caress them until we can't. Even when they get into some mischief. For any animal lover it is impossible to get angry with them. But there are some occasions when they must be handed over to the authorities for their 'crimes'. And the policemen of Bangkok, in Thailand, know this very well. After taking in a lost Golden Retriever puppy.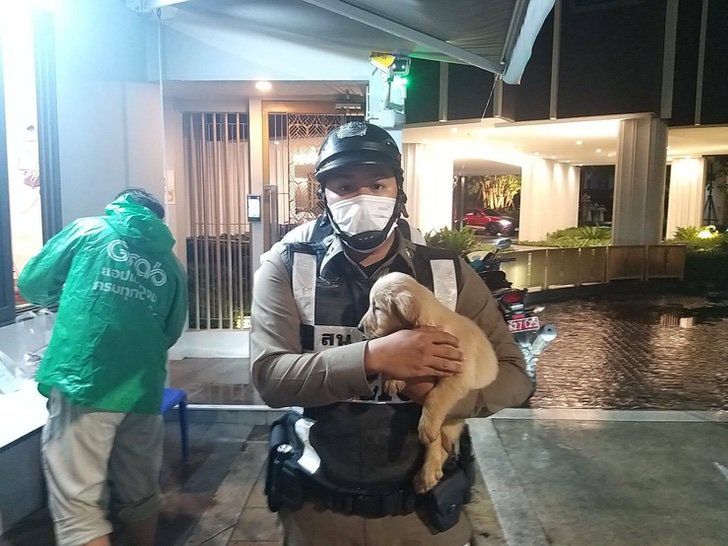 The four-legged little boy was wandering along the Thai road when he was found by some people who notified the Lumphini Police Station. Those who took care of him while looking for his owners. The police station shared the images of the dog on its Facebook social network account in order to find the dog's family. While they waited for someone to claim the pup, they used every second to play with and pamper him. They even began to suspect that he might be guilty of some 'crime'. So they took a police photo of him with a blackboard that said his identity, the reason for which he was accused.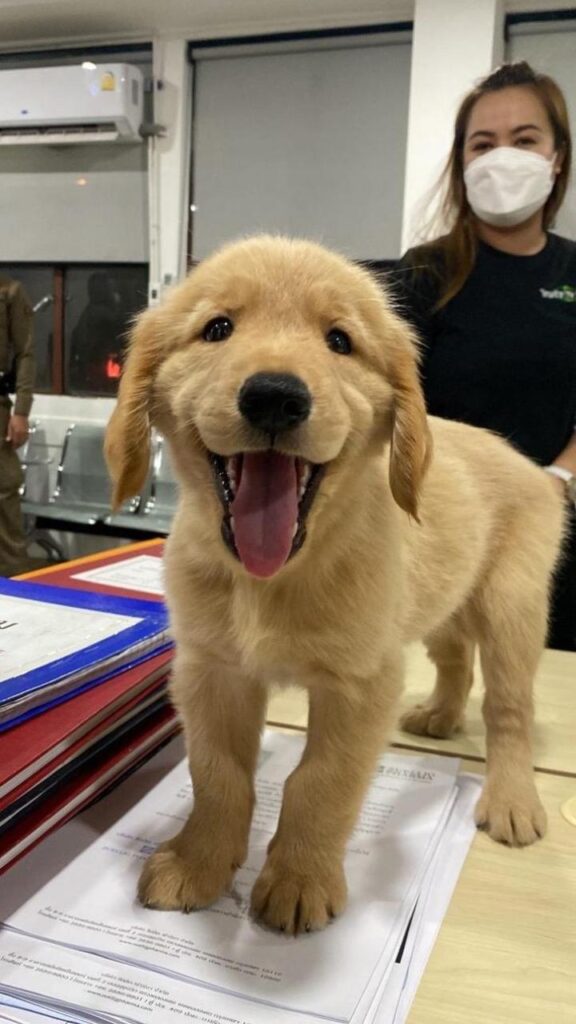 "Name: Golden Retriever. Charge: Lost," they wrote. As well as details like the time he was found and where he was staying. And despite being 'indicted' by the Thai authority, he received the most delicious treats and rested with a warm blanket. Many people were interested in adopting the puppy. But the police refused all requests until they found the owner of it. And in case he didn't show up he was going to be trained to join the paw patrol. Luckily, the owner of it did not take longer to appear. Gu Qin Yuan, a 24-year-old Chinese resident, came to the station to retrieve the puppy from him. Where he showed photos to prove that he lived with him. He was happy to see him again.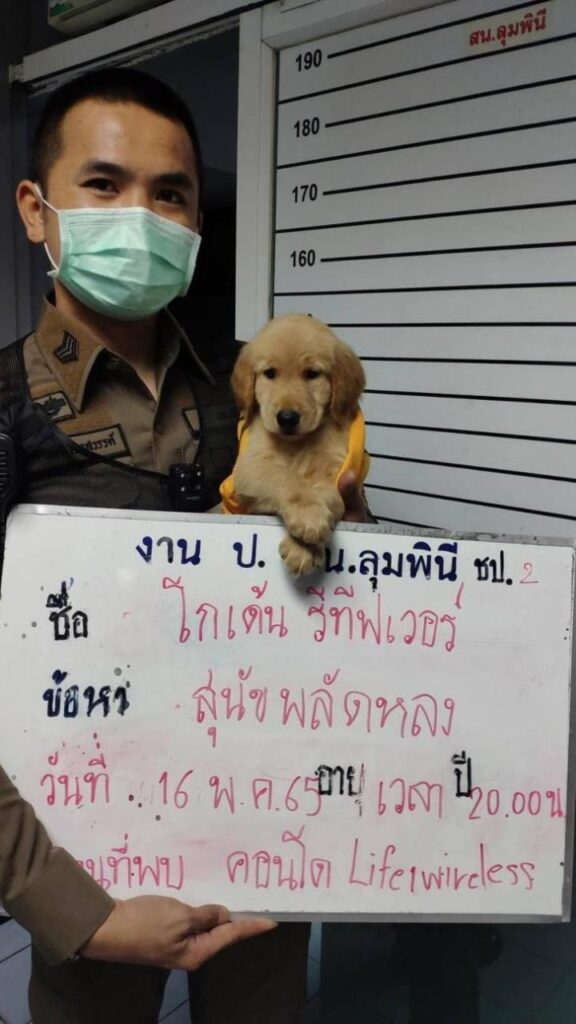 The moment Gu Qin lost sight of his cub happened during a walk that ended up raining. And the young man left the animal in his backpack on a bench while he went to buy an umbrella and food at a nearby store. But his pet was gone by the time he got back, he reported. Gu Qin was going to notify the policemen. But he saw the post first and showed up to get it back. Finally the puppy was able to return home Finally the puppy was able to return home and reunite with his owner. That he was very worried about him. You will surely be greatly missed at the police station.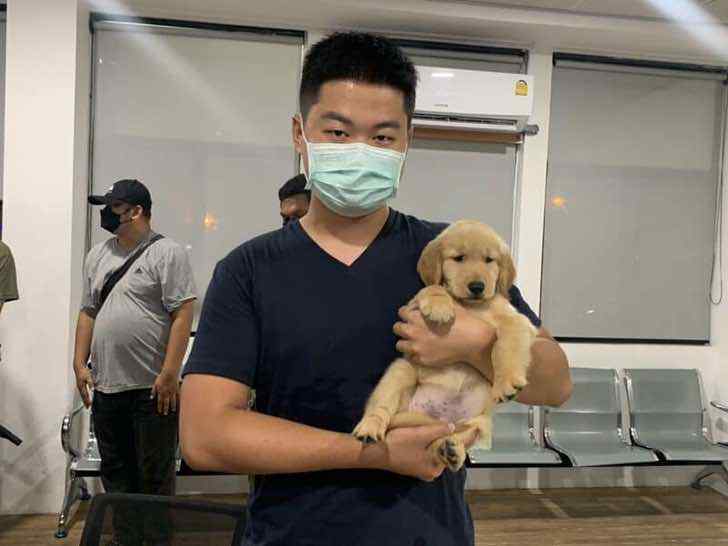 Share with your friends and family this funny story that they lived in the police station. Although for the owner it was not so much fun to have lost his puppy. The policemen were able to enjoy a pleasant moment with this adorable puppy and luckily nothing bad happened to him.