For a shelter pup, finding a home wasn't enough. His heart told him that he belonged to another human predestined to be his forever. The outcome of this story touches more than one heart.
There are many puppies in shelters who spend their days waiting for someone to give them their dream second chance.
We cannot deny that these adorable puppies have a past loaded with unfair treatment where they were not only marked with injuries to their little bodies, but above all to their hearts.
Therefore, after suffering so much, all they want is to feel loved and be part of a family.
Our adorable puppy is named Dennis.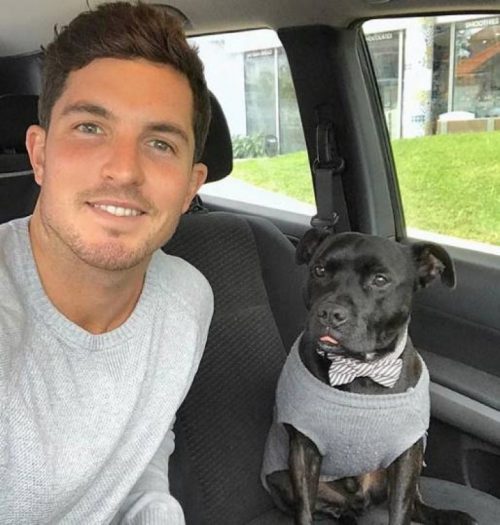 Dennis was one of those little dogs who lived in a shelter until he was seen by Drew Harrisberg, his savior.
Drew approached the shelter because he wanted to adopt a puppy, however, when the furry one he had sympathized with arrived, he had already been adopted.
He decided to tour the shelter hoping to take a new friend when he heard a sound that caught his attention.
Offering second chances to puppies depends on us.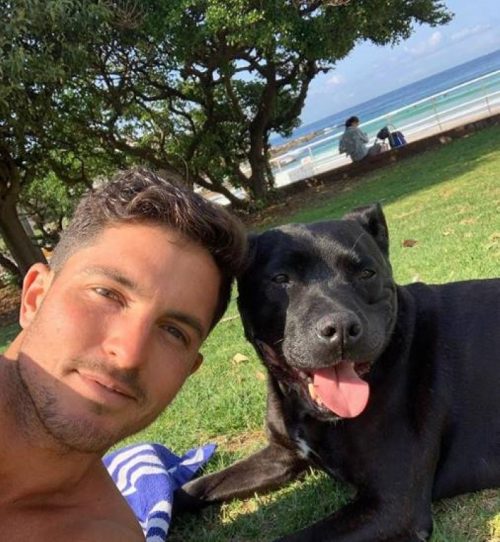 The young man comments that at first the sound seemed very similar to the screech of a seal.
So he wondered what kind of strange creature he was harboring in the shelter, turning around he discovered that the sound came from an adorable little dog that for some reason was very excited to see him, even though he had never seen him before.
This is a pit bull mix.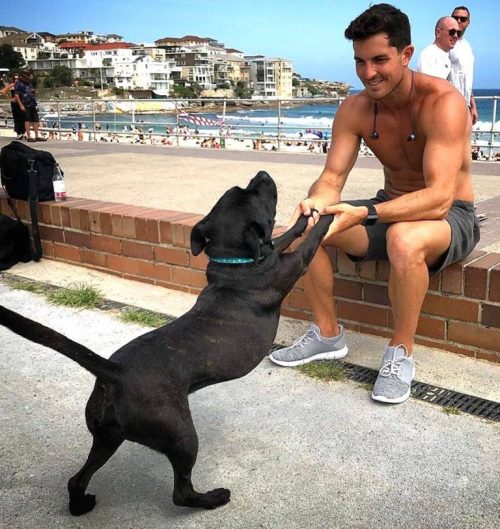 When Drew approached the puppy, without realizing it, he had already felt a beautiful connection, one of those sensations that many call love at first sight.
He realized that he wanted to have at home the squeaky puppy that caught his attention in the strangest way possible.
The young man asked the shelter staff if he could take him home two weeks before the entire process of his final adoption was carried out.
A risky proposal that only confirmed his theory that they were predestined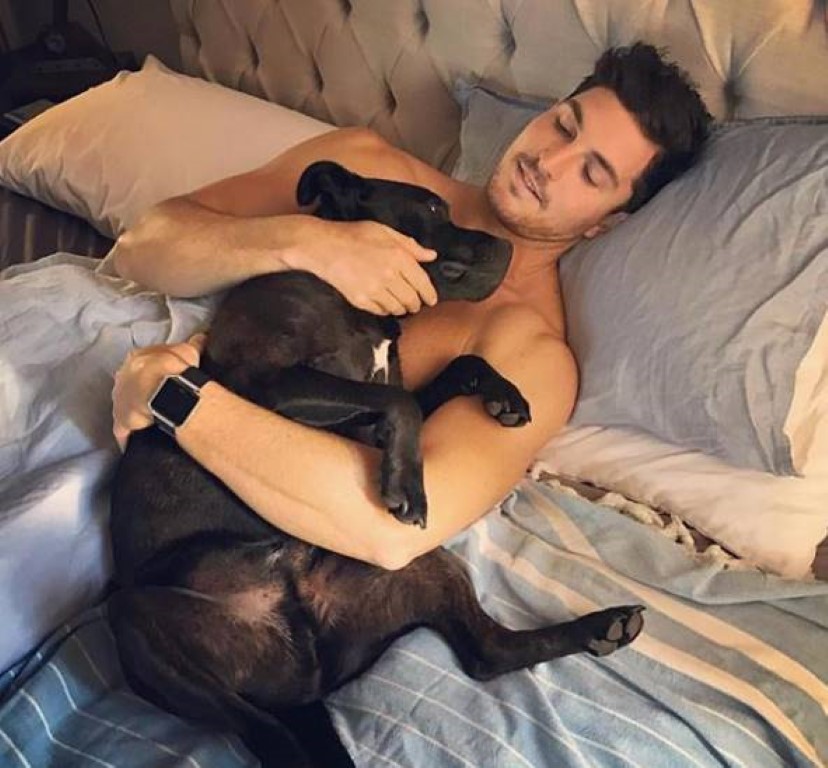 Unfortunately, once again, he had been late for the adoption. Dennis already had a new family but they hadn't come for him.
In view of this, the staff agreed to leave the puppy for two weeks before his family came for him. The young man only confirmed his infinite love and the puppy's playfulness, something that, without a doubt, he liked even more.
Dennis loves to bark and shower his new dad with kisses.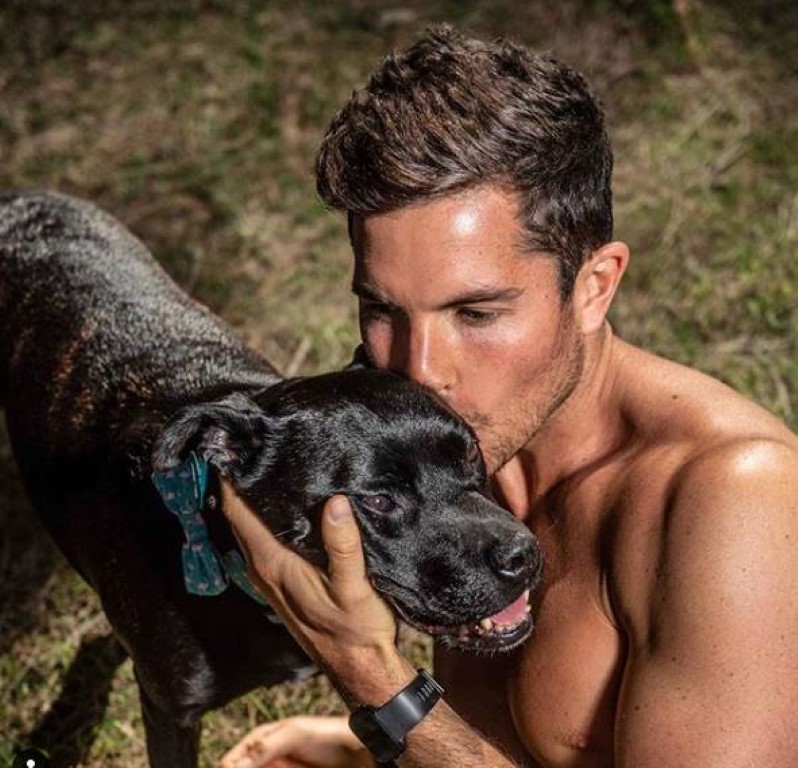 The days passed and Drew returned to the shelter, more in love and convinced of wanting the puppy in his family. So he begged Dennis's new owners to let him keep him.
Faced with such a story and a true crush of love, Dennis's supposed adopters had no choice but to give him up so that he would be as happy as he deserved with Drew.
Now they are a great team that enjoy knowing new places:
Although it was not easy to persuade them, the audacious young man managed to convince them and finally, he legally kept the puppy.
A small plea that gave rise to the most tender of friendships.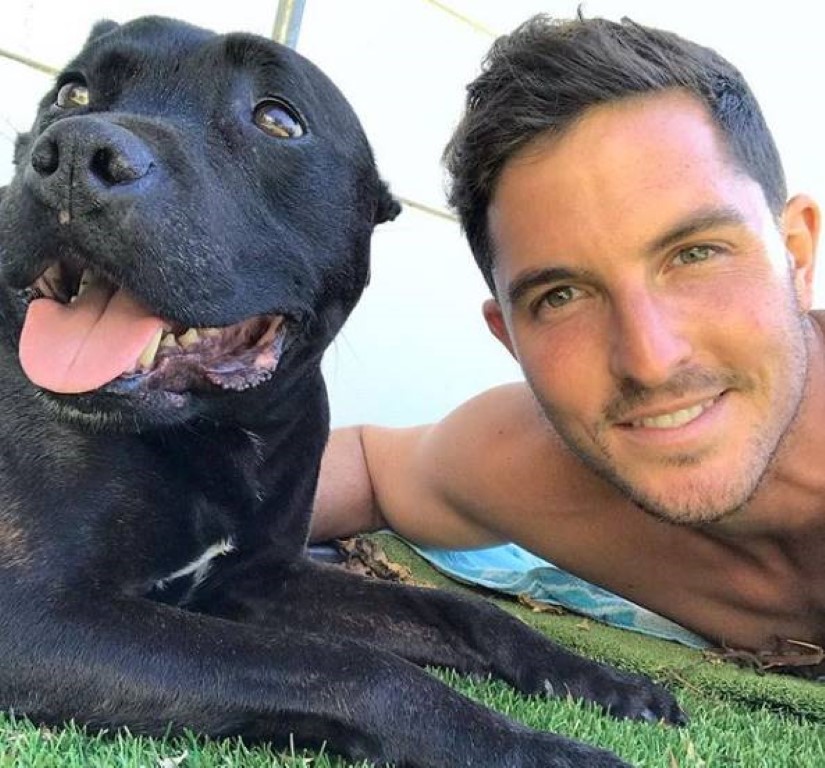 Now Dennis lives a life full of adventures and infinite comforts next to a young man who bets on seeing him happy and treats him as if he were his most spoiled son.
This adorable little furry is almost always traveling and creating new stories with his new favorite person. We wish you continue to strengthen your bond and have many more days filled with happiness and infinite love.
Let's keep betting that all puppies have a decent home where they are treated with respect. Cheer up to change the life of a vulnerable puppy.