Louie, an elderly 12-year-old dog, left his family in despair by going missing for an entire day.
Marolyn Diver, Loiue's "sister", said that everyone was very worried about the puppy, thinking that something terrible might have happened to him. "We were worried that someone might have hurt him," Marolyn said.
At the end of the day, the puppy returned, but he was exhausted and had many leaves in his fur. Everyone became even more apprehensive.
The surprise came when, when examining the dog, looking for injuries or signs of some violence that someone might have done him, they found a note hanging around his neck.
In the note, there was a message for the family: "Louie is the hero of the day. He saved my dog ​​Maddy who was in danger, trapped in a pile of branches. Best wishes, Rob."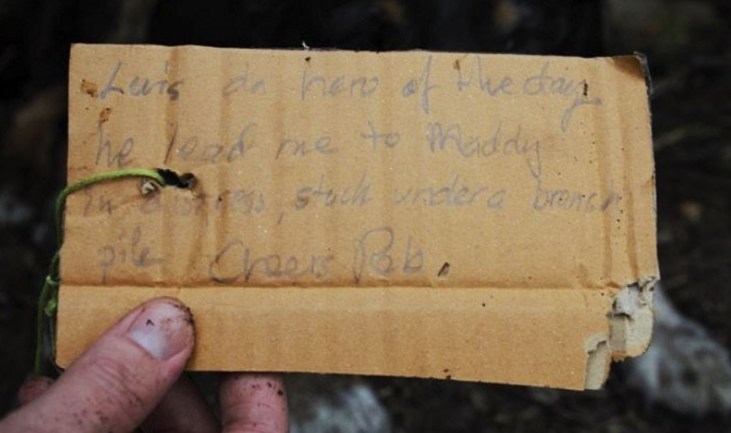 Rob is a farmer, neighbor to the Divers, and Maddy is their dog. "He was one of our many neighbors who were used to saying hello to old dog Louie," Marolyn said.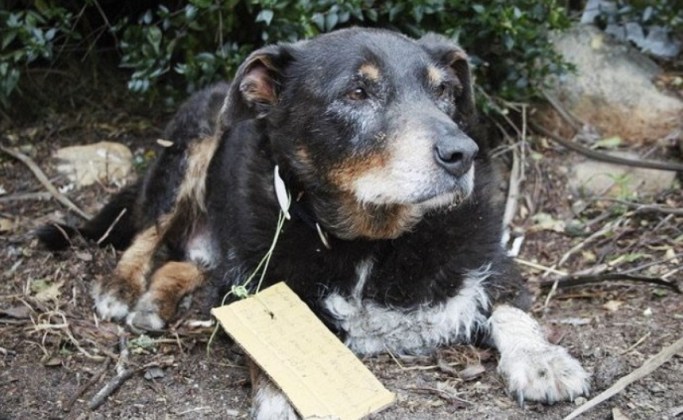 Louie's family were curious about the note and sought out Rob to understand the story. Rob, then, told that Maddy had been missing since the morning of that day, the man took the car and went looking for the dog, but without success. However, when he returned, discouraged, he found Louie on his property who behaved in a way, as if he wanted Rob to follow him, and he did.
"Rob said he was 100% sure Louie knew what he was doing and finding Maddy was his only intention at the time," Marolyn said.
Finding the little dog trapped in the bushes and covered in earth, the puppy helped Rob to dig, pulling the branches and digging into the ground.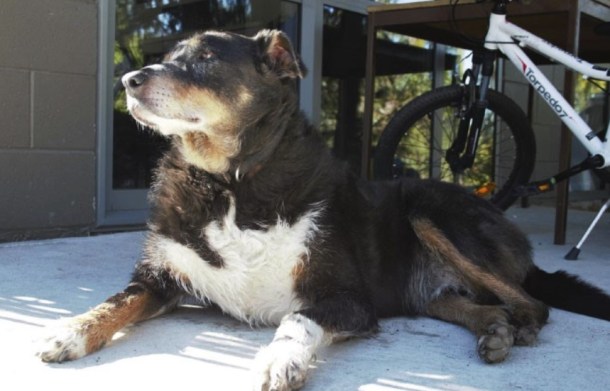 A short time later, the two managed to free Maddy.
By way of thanks, Rob gave Louie a mouthful of cookies and a nice pat on the head.
Knowing that Louie's family would be very concerned about their aging puppy, Rob came up with the idea of ​​writing the note, so the disappearance, when he returned, would have an explanation.
Louie is a real hero.