For many animal lovers, stray dogs are their special weakness. Knowing all that they suffer in the midst of loneliness, hunger and the anguish of not having a place to put their heads together, not counting all the dangers that threaten them, breaks our souls.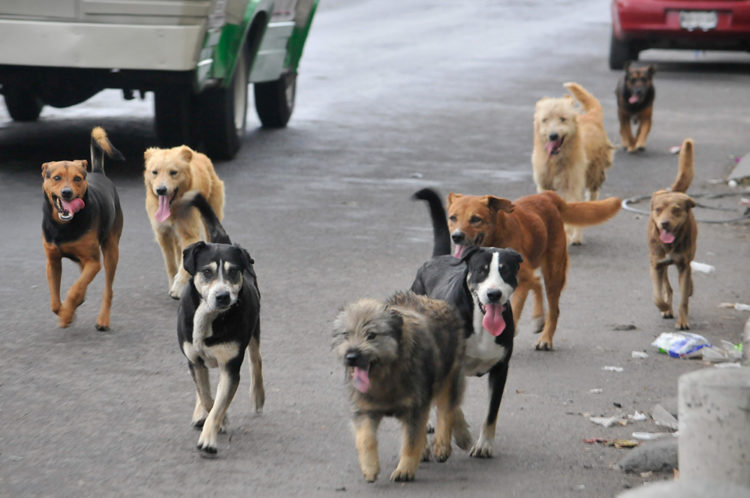 But fortunately, there always appear kindly souls fallen from heaven who look after their well-being, giving us hope in humanity.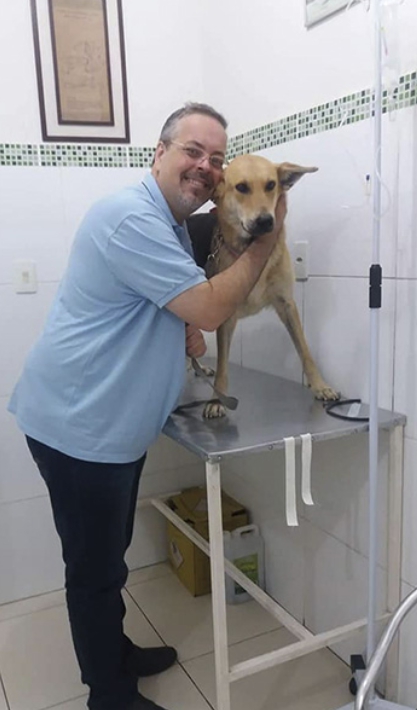 This is what happens every Sunday at Iglesia Santa Ana, de Gravatá, in Pernambuco, Brazil.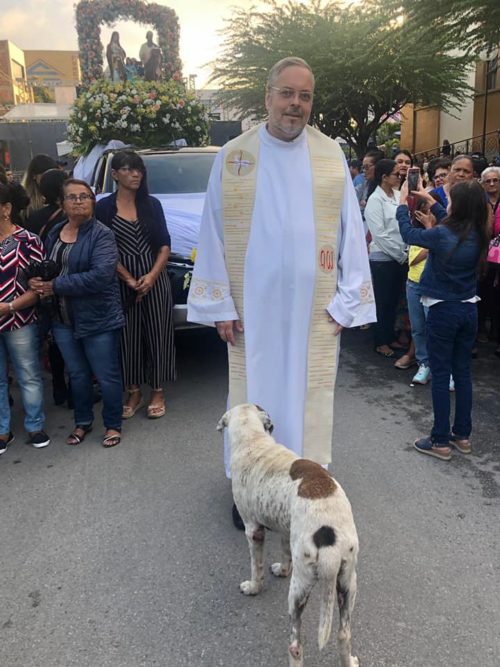 Parish priest João Paulo Araujo Gomes is an inveterate animal lover, but his love is not in words, but in deeds and in truth.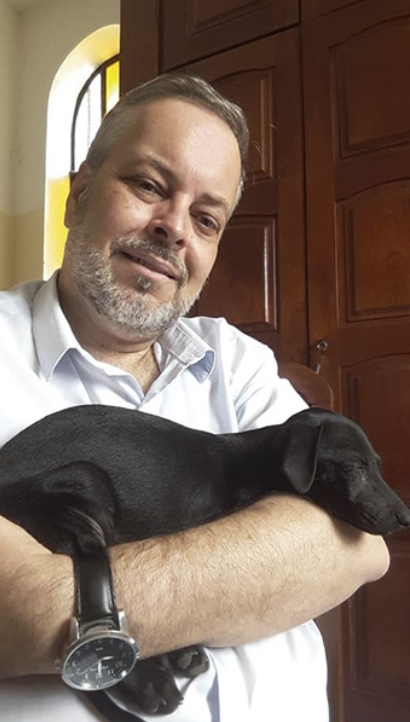 This holy priest teaches his faithful the value of pets and the love that we owe to all animals, especially stray dogs, since due to fate's bad luck they have ended up adrift in front of a desolate panorama, but nothing that's their fault.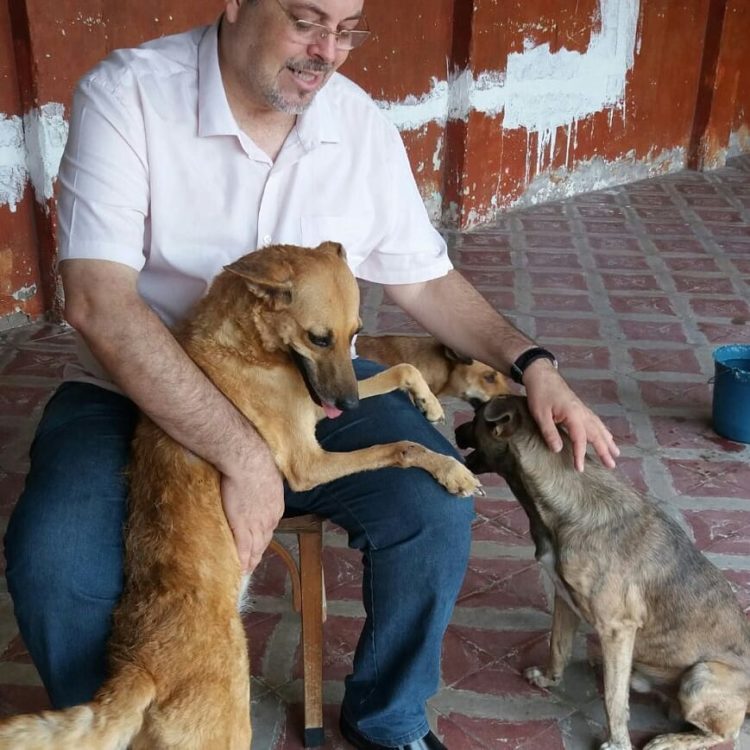 Father João Paulo welcomes stray animals giving them shelter, food and a place in his heart… The doors of his church will always be open for them.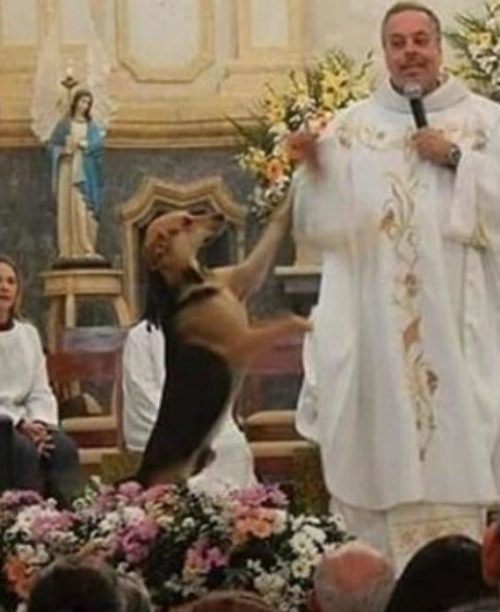 His example is worth a thousand sermons, but his work does not stop there. In addition to rescuing them, he takes them to Mass and in his sermon he uses his compelling message to talk about them to his parishioners and get them a forever family.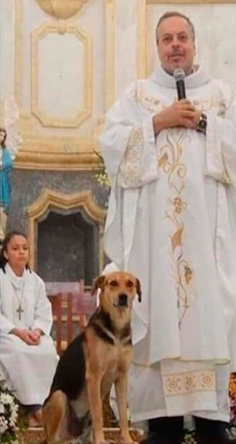 The puppies help him in the celebration of Mass and are the best encouragement for the church to fill up every Sunday.
His story has caused the applause of many and even the local media say that a dozen stray dogs have already been adopted by this priest.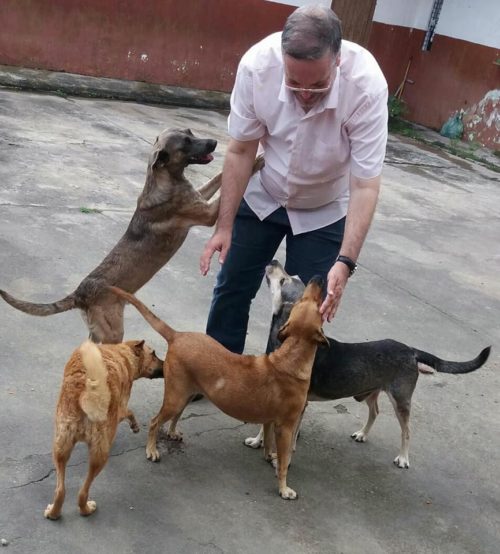 He provides them with a temporary home in his parsonage away from the dangers of the streets, but not content with that, he takes them to the vet to treat their illnesses, takes care of them, pampers them …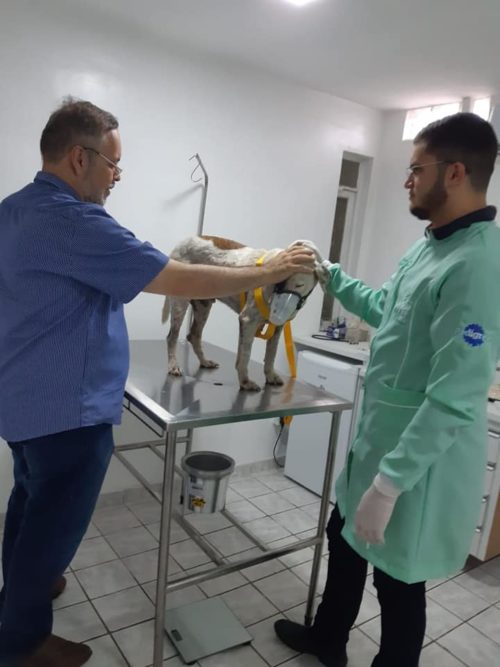 And once recovered, he takes them to wear them at Mass so that they win the hearts of a family.
Ensures that dogs are the center of attention by placing them in a strategic location so that everyone can fall in love with them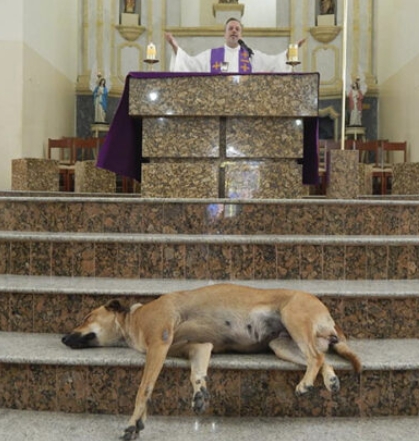 He wants to lead by example in order to touch hearts and make others decide to adopt …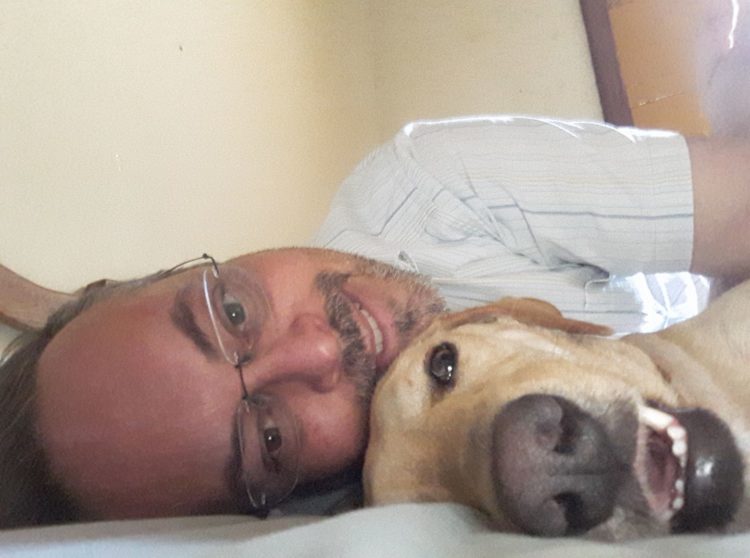 "I helped several dogs with serious health problems. Some of them I brought to the parsonage and then they were adopted. Three of them stayed with me. Today they are my children and they sleep in my bed ", says the holy priest.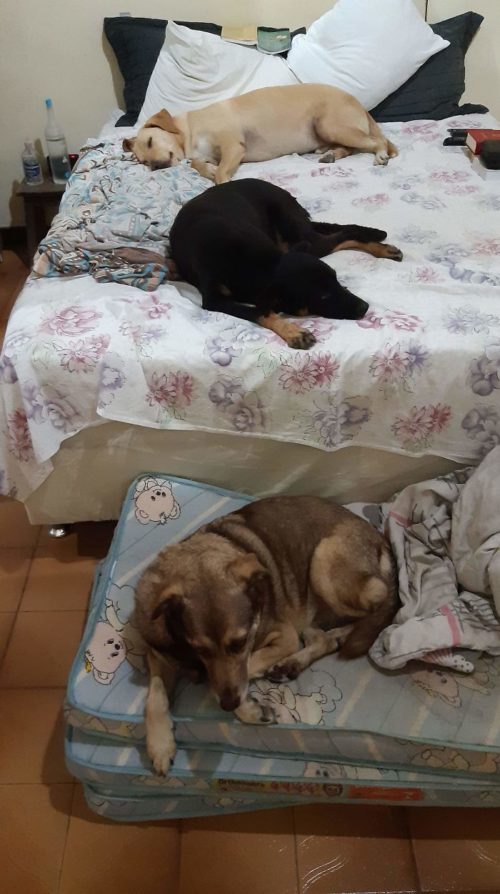 The Instagram account "Adopt, do not buy" was the one who published his story along with 2 cute images that have gone around the world.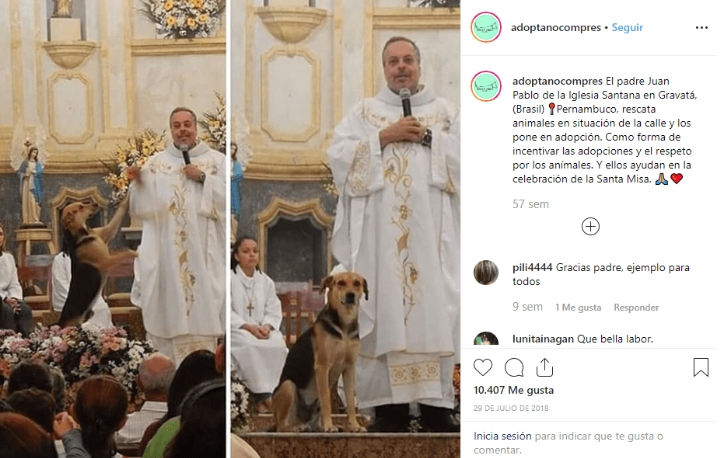 In the photos you can see a little dog next to the priest, who cannot hide his love for the clergyman. Clearly, it is the answer to all the love he receives from this man of God.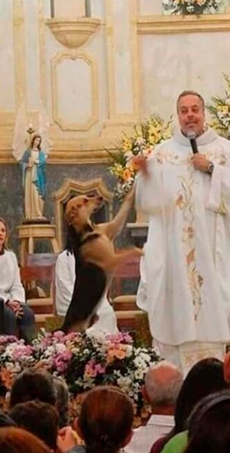 The dogs parade at mass with the aim of finding a forever home.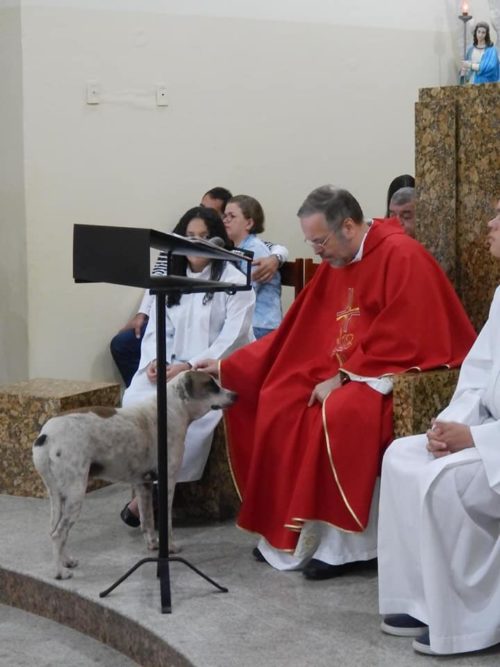 You can not miss the response of the furry who seek to receive a little attention, doing the odd mischief. But the priest has all the patience and love and will always reciprocate with more love if possible.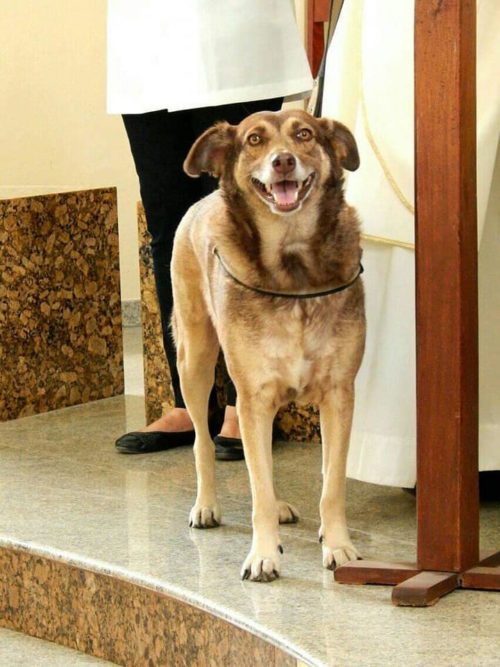 "They will always be able to enter, sleep, eat, drink water and find shelter and protection, because this house belongs to God and they belong to God," he concludes.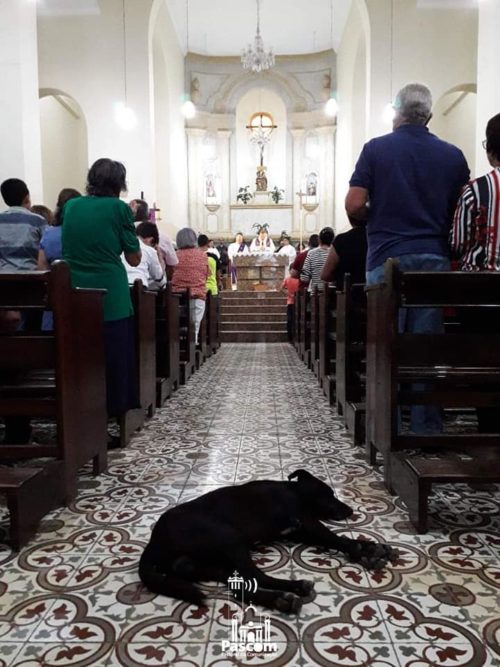 We hope that the beautiful initiative of this priest will bear fruit and that his story will serve as an example for the whole world. Share this note so that everyone becomes aware of stray animals. And remember: adopt, don't buy…