The behavior of a priest with a sick dog in the middle of a religious celebration has generated a heated debate on the networks.
He did not think that his act of love generates such a stir and since then, he has been the target of comments.
All pet owners know that assuming the responsibility of having one involves many sacrifices and care, but they will do whatever it takes to ensure their safety and well-being.
Sometimes they can find themselves in the position of not knowing what to do with a sick puppy. Of course, leaving them alone is not an option, however, work circumstances or city laws do not allow us to take them everywhere, as we would like.
The priest was harshly criticized for giving mass with the sick puppy on his lap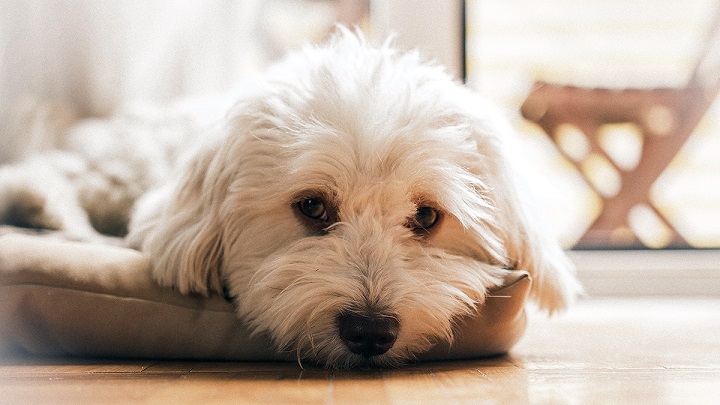 The most responsible and exemplary owners even risked their job, being expelled from a subway or the worst criticism, when it comes to protecting their pet.
It is the situation that a Mexican priest was going through, who decided to take his sick puppy to the mass that he had to celebrate.
His love for the furry is so great that he didn't mind sitting him on his lap as long as he didn't leave him alone.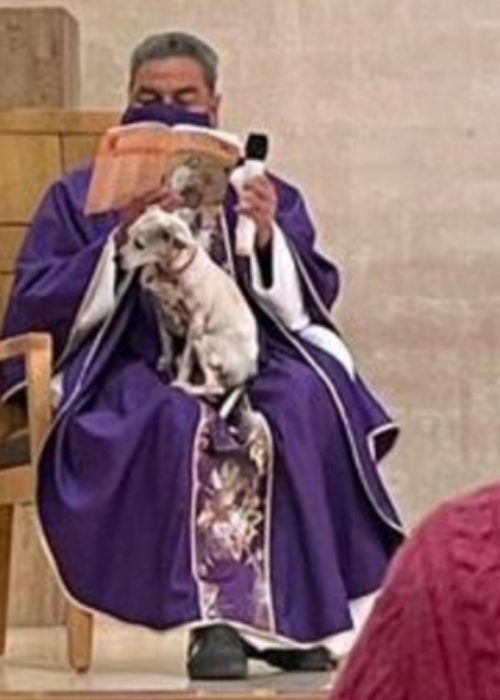 Twitter user María Nastenka witnessed the scene and did not hesitate to take a photo of her to spread it on the networks.
She thought that everyone would end up moved, but she was taken aback and very disappointed to receive hundreds of criticisms against the clergyman.
"The father said sorry, but his puppy is very sick and if he leaves him alone he gets very sick and cries, so he took him to mass with him," the young woman wrote on Twitter along with the image.
The photo of the priest with the sick puppy unleashed a wave of comments that do not stop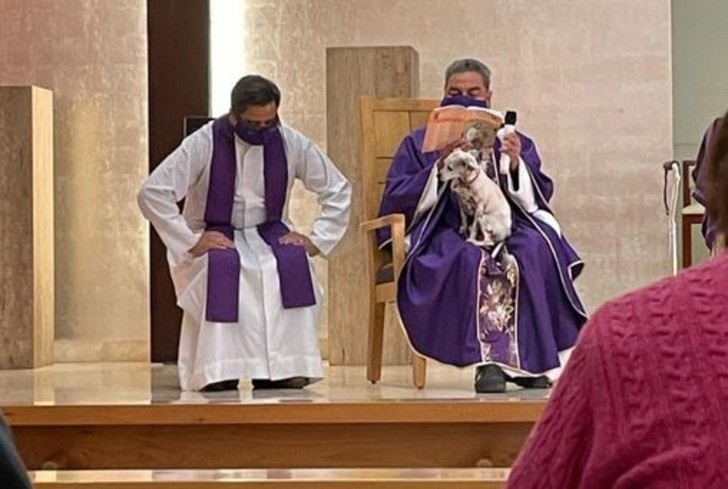 It came to light that the priest's name is Gerardo Zatarain García, who has been offering mass since October 2020 in the Parroquia de Todos los Santos, located in the Mexican city of Torreón Coahuila.
And since the parish has changed, the puppy needs much more love, since it still hasn't gotten used to it.
The puppy leaning happily on the priest's lap annoyed a few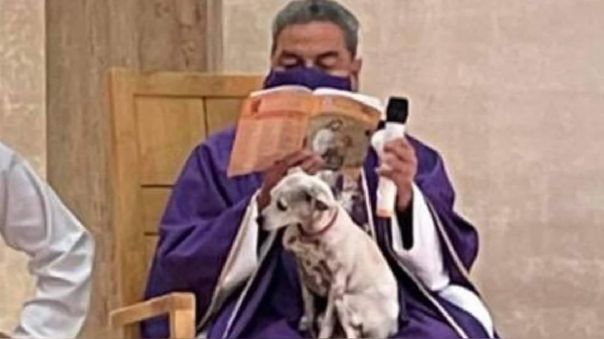 "As if he forgot that he went to celebrate Holy Mass and not to the park," said an Internet user, who was supported by hundreds more.
The wave of harsh accusations acquired such a dimension that the young woman said that she was forced to delete the tweet to avoid so much controversy.
She only wanted to praise the priest's gesture without imagining that it would upset so many bitter people.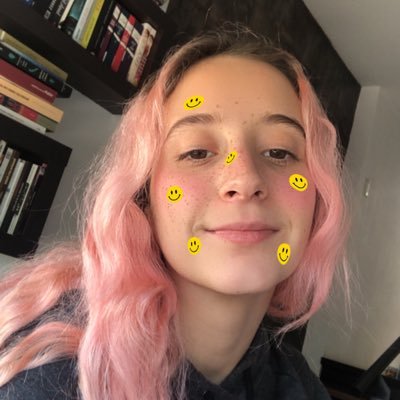 But the heartless people, who criticized the good man so much, did not imagine that after the event became so viral, thousands of animal lovers would come out to defend the priest.
A man of God with all the letters that deserves the support of many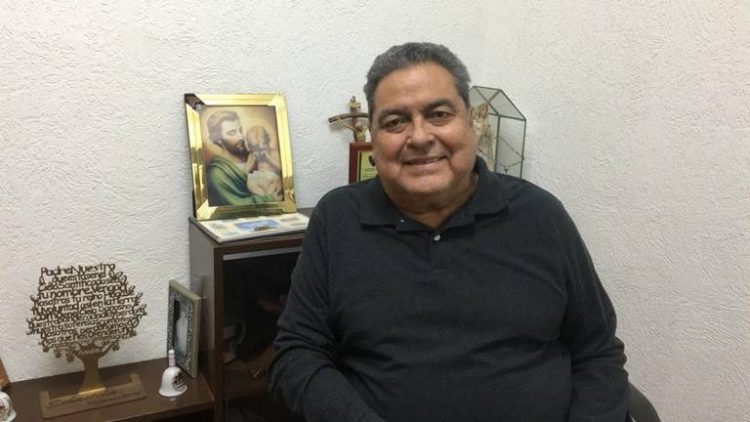 "If he is sick and does not leave him alone, that is called an act of love", "God is love and the priest is representing God. People who criticize have no heart. God bless the priest and the puppy", were some of the most applauded comments.
"What's wrong with the dog being there? This does not mean that God's message has less blessing, quite the contrary. I believe a priest who does that, and I follow him. You can tell that he has a good heart, and that's worth noting. You can see love there, "concluded another user.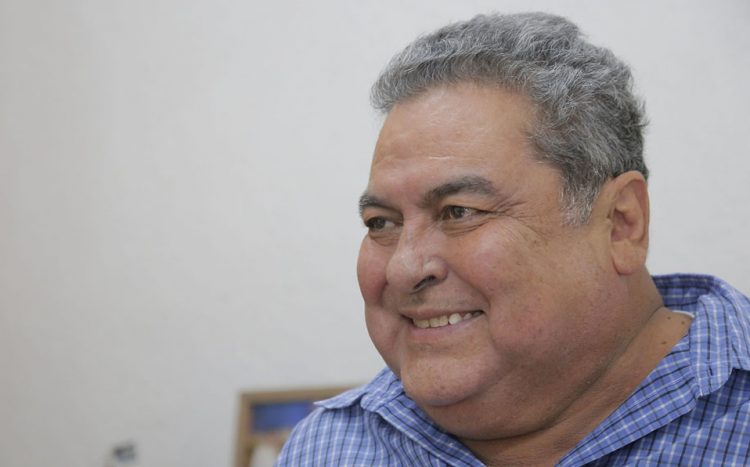 We fall in love with the fact that there are still brave and compassionate humans, willing to demonstrate with facts and truth how much they love animals above all things.
Even more so when those gestures come from authorities who with their attitude create awareness and set an example, something that is worth more than a thousand sermons.
People criticize when he abandons himself, and criticize when a humble priest does what he can for his sick puppy. Who understand them? It is necessary to make this exemplary act of love visible, I wish many more were like him.