It is very sad seeing animals that are injured or sick, especially when they are barely able to take care of themselves. Fortunately, there are still many people who are willing to save and help these poor creatures.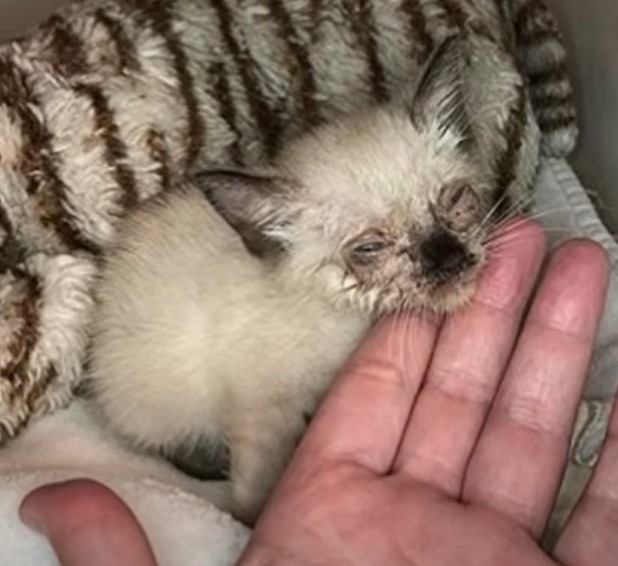 Screenshot: Julia Modas
Meet Sugarbug, a little Siamese cat who was rescued by a foster mom named Nikki Martinez. The adorable girl was in very bad shape when she was found. She was malnourished and with a bad eye infection. Nikki quickly took the cat home and cared for her.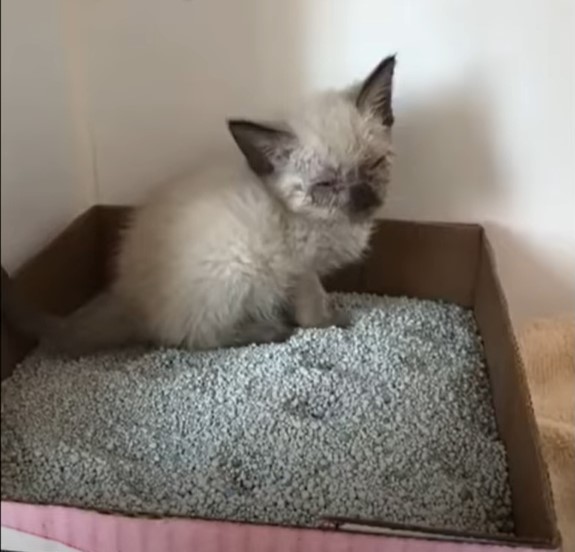 Screenshot: Julia Modas
Sugarbug was not able to eat by herself, so Nikki had to use a small syringe to feed her. She also needed some medical treatment to treat her eyes and restore her health. As a foster mom, Nikki tried her best to help the little baby.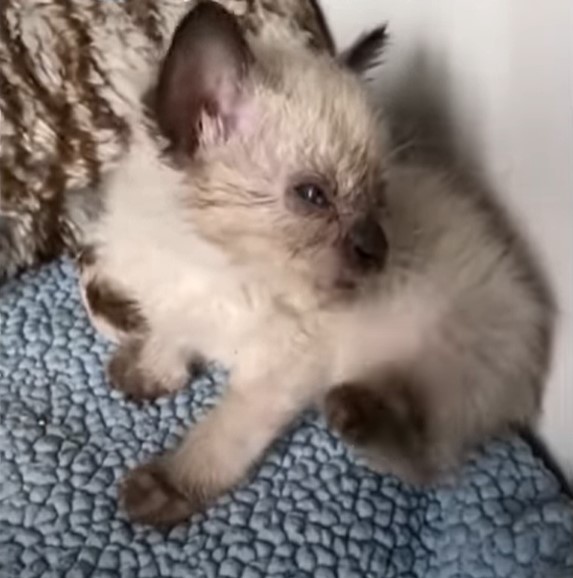 Screenshot: Julia Modas
After 3 days in the care of Nikki, the adorable girl started to restore her health and her weight. She was in a far better mood and was strong enough to eat by herself. She made an unbelievable transformation.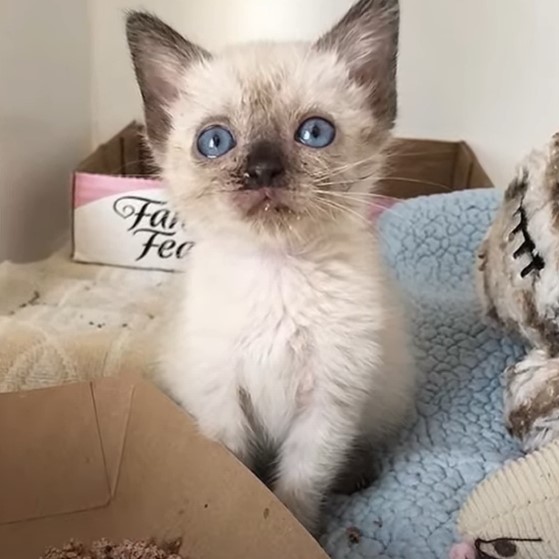 Screenshot: Julia Modas
Although she still needs antibiotics and has discharge from her nose and eyes, she is doing quite well. She weighted only 181 grams when being rescued, but now she's up to 340 grams.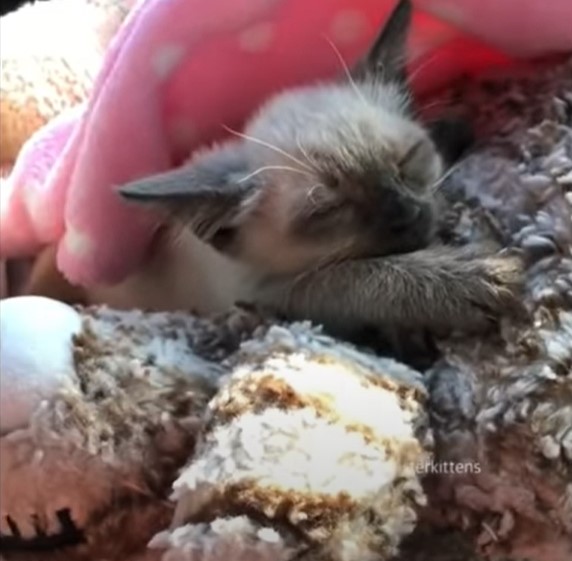 Screenshot: Julia Modas
She is going to get better and grow up into a cute and happy cat. Just looking at her now, she's the cutest little bundle of fluff we've ever seen! We are so happy that she has a happy ending story and a loving forever home.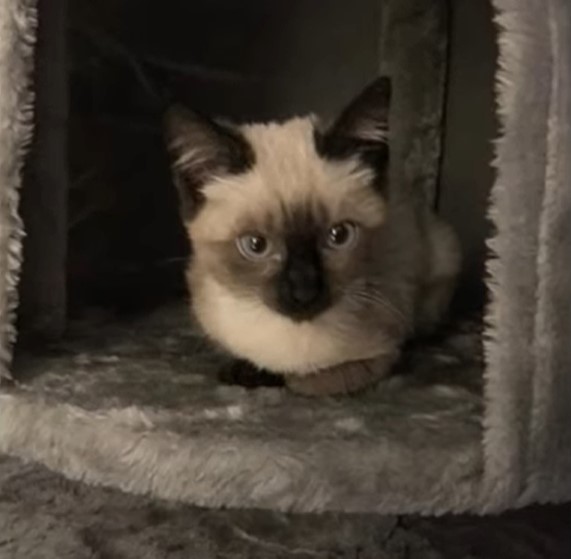 Screenshot: Julia Modas
Everyone deserves a chance. We should not hesitate to help. Thank you for saving and taking such good care of this poor kitten. We hope that there is a very special place in heaven for people like you!!
Watch the full rescue here:
If you love Nikki's work, you can follow her on Instagram. For people who want to support her in helping kittens, you can support her here.
The world needs more people like Nikki. Please share this post with your friends and family members to raise awareness of helping and saving animals in need.