In order to take the perfect photo, a lot of patience is needed, especially if we are talking about nature/wildlife photography. Since timing is important in this type of photography, luck is also needed in taking the perfect photo.
But there are times when nature align and everything depends on the photographer, such as in this case when Canadian photographer Steven Biro took this great picture of a bald eagle.
The eagle, named Bruce was caught on camera while flying over the surface of a pond in the Canadian Raptor Conservatory, slightly touching the pond with its wings.
The beautiful symmetry of the picture became famous in the internet when it was posted online by Biro.
He has been working as a photographer for 10 years and thought that the Greenhouse was a great place to capture wild birds on film as it is hosting over 200 captive-bred birds.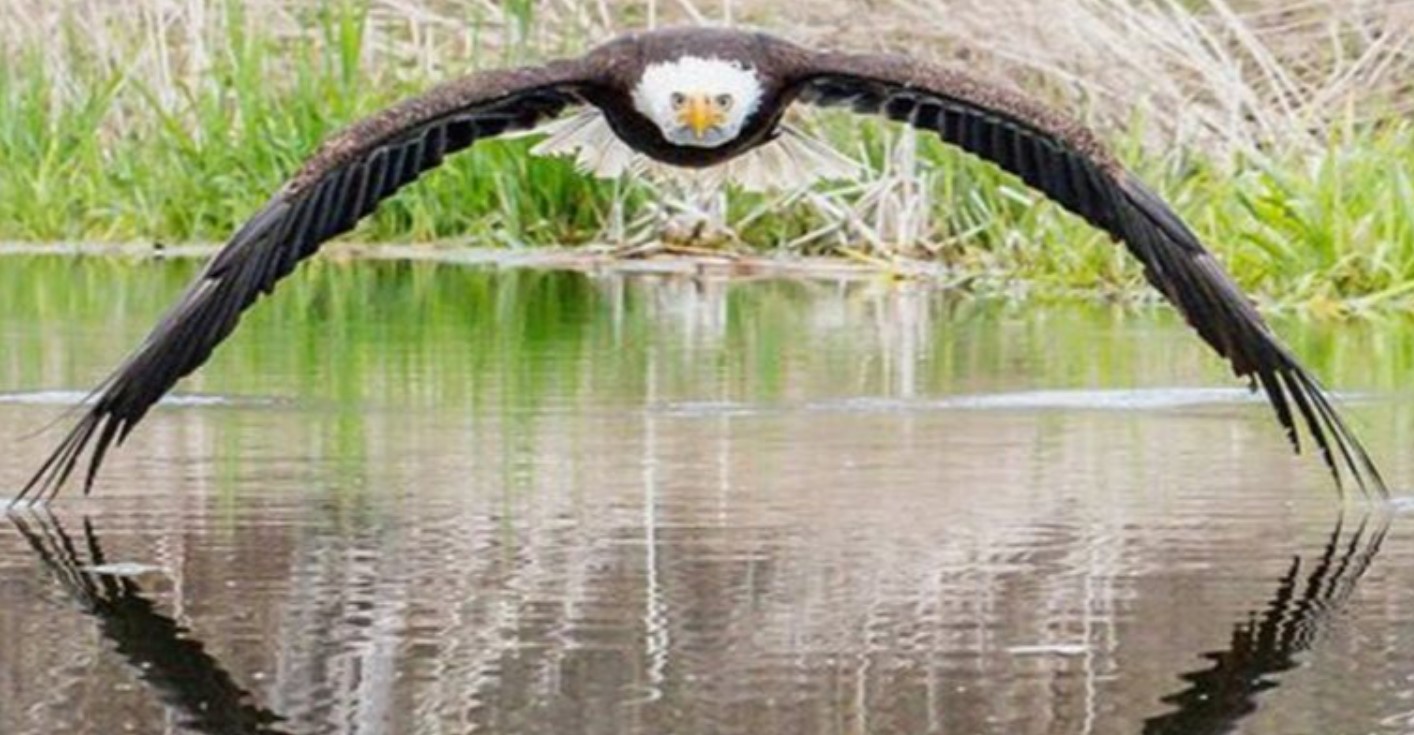 Biro said that when he took the picture, the bird flew so close to him that he could feel a breeze from its wings when flying over him. Such a one of a kind experience!