Among animal lovers, it is very common to celebrate a dog's birthday. It is a logical gesture to show how important he is in their lives, to thank him for so much loyalty, and because ultimately, he is one more member of the family.
All of us who have pets would do anything to ensure that the years they live under our roof are surrounded by love, pampering and protection.
However, sometimes, not everyone understands that this affection for the pets of the home, which become almost like our children, must be manifested in deeds and in truth.
And that is why when some owners decide to celebrate their birthday in style, because after all "it is their money, their house and their dog", they do not escape criticism from those who judge everything as something "ridiculous and without sense".
They were criticized for the alleged "waste" in celebrating the birthday of a "simple dog"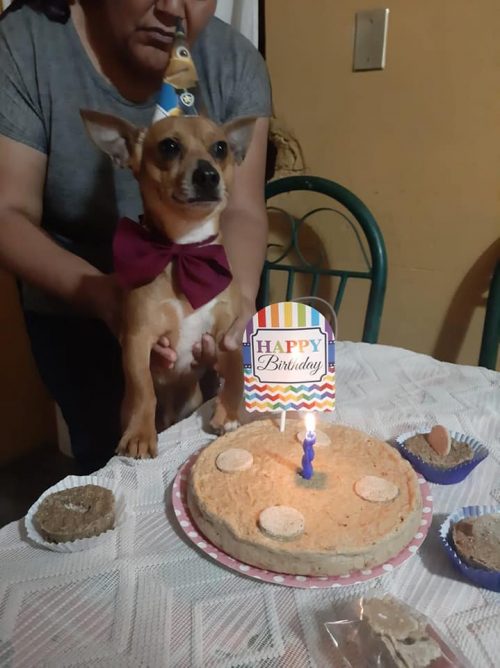 It is the sad situation that a family had to face after publishing on their networks the innocent celebration on the occasion of the birthday of their puppy Roky, an adorable chihuahua.
For María Luisa Martínez Camacho, from Nuevo León, Mexico, and her entire family, Roky is much more than a pet.
Since he came into their lives, he has given them nothing but years of unconditional fidelity and the purest love. That's why they decided to please her with decorations, cake and piñatas, and the most beautiful birthday party to match her big heart.
Roky deserved a celebration like this and much more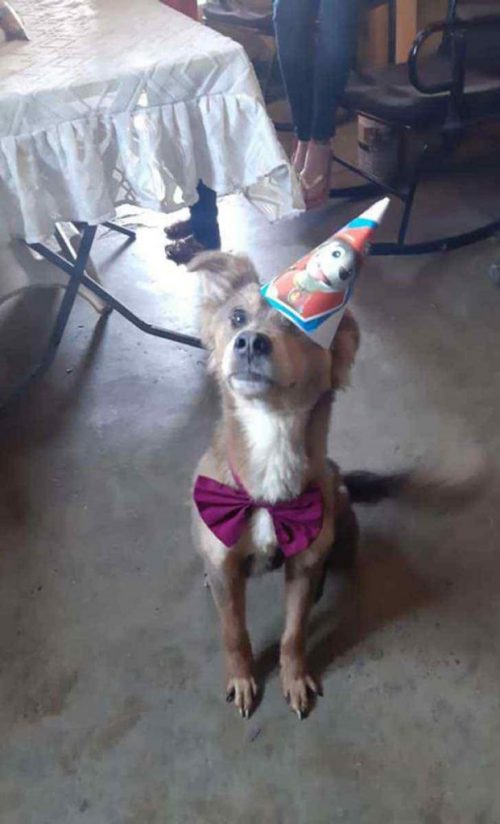 In addition, the most curious thing about the event was that they had the presence of a rooster and a kitten, as guests of honor, who, together with the chihuahua, enjoyed it like never before.
Many saw with bad eyes that even a rooster and a cat were enjoying so much spending just for a dog's birthday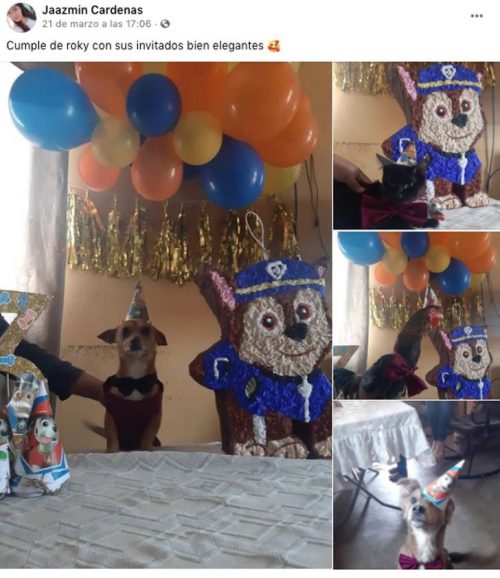 "Each member of the family has a pet. Roky belongs to my mom; my brother has the kitten; my dad has another dog; and my sister has the rooster "Claudio", revealed Jaazmín Cárdenas, daughter of María Luisa.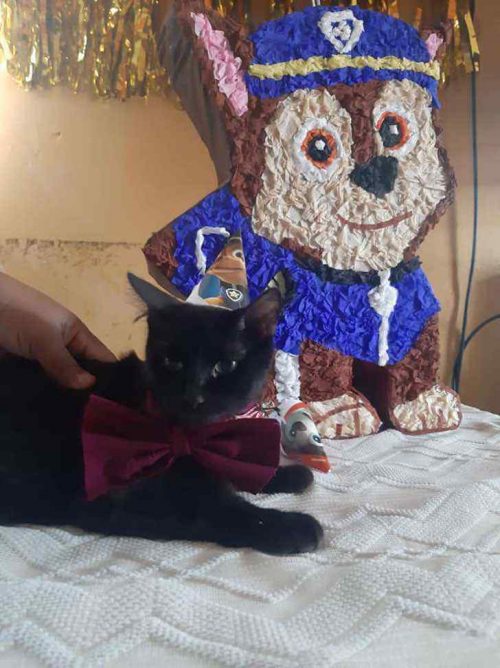 The owner said that she had always wanted to celebrate Roky like this, and deeply regrets that other families do not do it just for fear of what they will say.
María Luisa said that she did not want to let another year go by without celebrating her dog, "because with everything we have experienced with Covid, we honestly do not know if we will be able to do it tomorrow."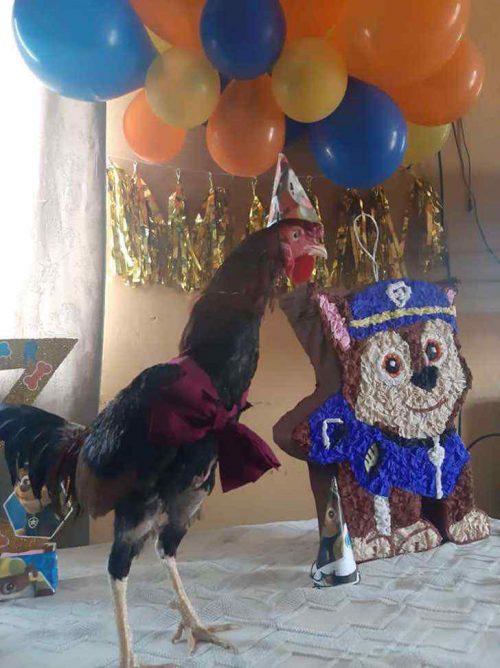 The woman proudly recounted how Roky's favorite moment was the cake. And it is clear that by having several adopted pets, it is a family that truly loves animals and treats them with the respect and devotion they deserve.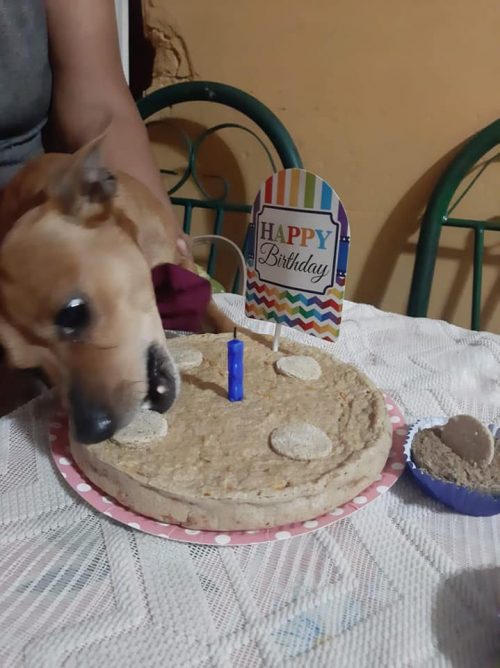 The family hired the services of ThanSnacks, a company specializing in the sale of cakes and cookies for dogs, all 100% natural.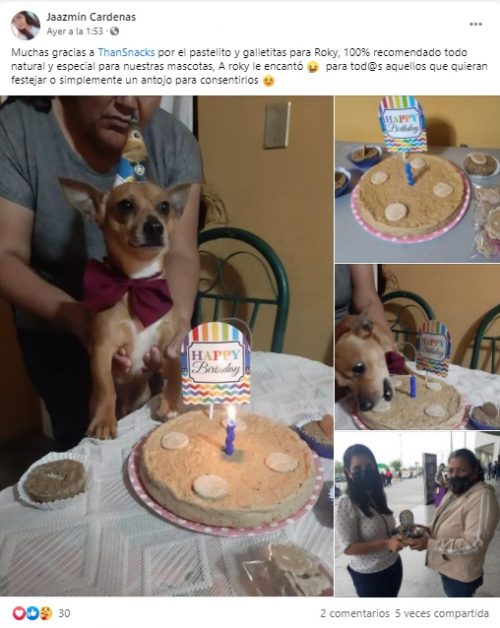 But she never imagined that after making the photos public, although she managed to greatly move her close circle, some ill-intentioned people did not welcome so much "waste" just for a dog.
"Please, a dog, a rooster and a cat? What will they know? Do you know how many children are starving?", were some of the criticisms.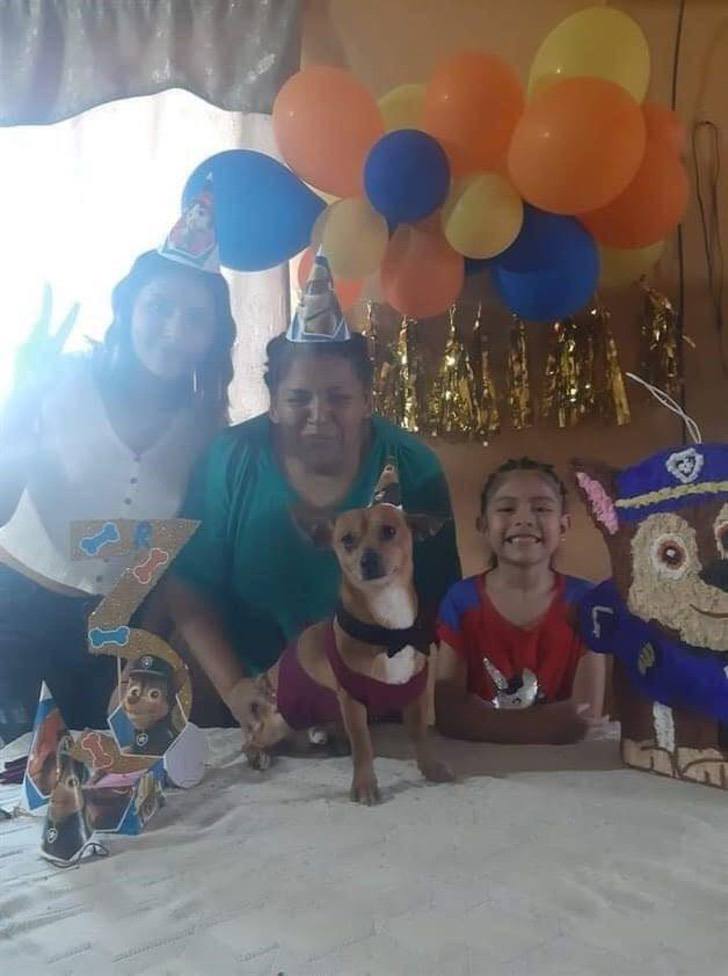 It is definitely sad that envious and unsympathetic people do not know how to respect that if a family decides to do that it is because they deeply love animals, who are like children. Although they seem like simple farm animals, for them they are their everything and that is enough.
We are excited that there are families so they know how to value and pamper their spoiled ones. These beautiful ways of celebrating little animals are worthy of imitation, they should never cause so much criticism, that is from envious people, who have no heart.